Game of Thrones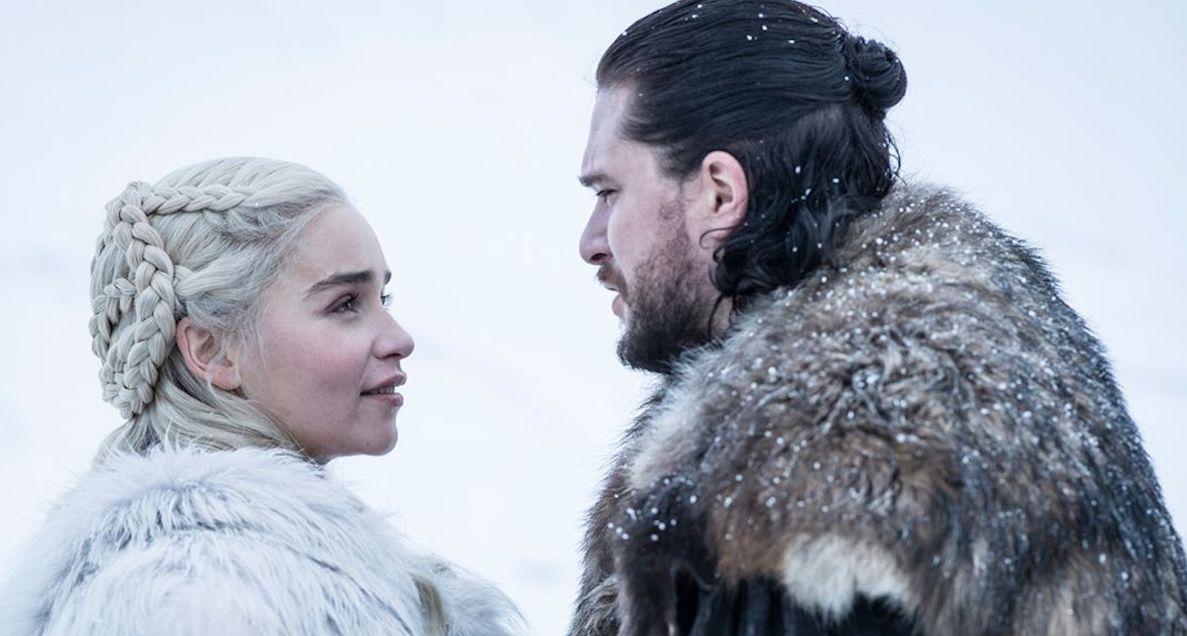 The fantasy drama series Game of Thrones has been a pop culture phenomenon since it premiered on HBO in 2011.
Adapted from George R.R. Martin's series of fantasy novels, A Song of Fire and Ice, the TV series follows the noble families from the Seven Kingdoms of Westeros as they compete for the Iron Throne.
Its success shouldn't come as a huge surprise — just read how creators David Benioff and D.B. Weiss described the series when they pitched it to HBO:
"It's about power, and it's about archetypal power, and it's Shakespearian, it's Biblical. And if you just forget where you are, you could be in 10th century France, you could be in... it doesn't really matter."
After eight seasons, Game of Thrones' series finale date has been set for May 19, 2019. To date, GOT has the record for the longest filming for one battle scene, after spending 55 days filming the Season 8 Battle of Winterfell.
Where is Game of Thrones filmed?
The cast and crew have traveled far and wide to find the perfect filming locations for Game of Thrones. The main set is located in Northern Ireland, while scenes of King's Landing are primarily shot in Dubrovnik, Croatia.
The backdrop of Dorne is actually the Real Alcázar Palace in Seville, Spain. Other notable filming locations include Iceland (North of the Wall), Malta (Daenerys and Khal Drogo's wedding scene), Morocco (Essos), and Canada.
Who wrote Game of Thrones?
The novels were written by American author George R.R. Martin. The 70-year-old has spent nearly a decade trying to finish The Winds of Winter, the sixth of seven anticipated books in the series.
However, he has promised fans he will finish A Song of Fire and Ice. "I know you want Winds, and I am going to give it to you," George wrote on his blog. "Your patience and unflagging support means the world to me... Me, I am back in my fortress of solitude, and back in Westeros. It won't be tomorrow, and it won't be next week, but you will get the end of A Song of Ice and Fire."
Game of Thrones houses, sigils, and core members:
House Stark (Direwolf) — Ned Stark, Catelynn Stark, Robb Stark, Jon Snow, Sansa Stark, Arya Stark, Bran Stark, Rickon Stark, Benjen Stark, Lyanna Stark
House Arryn (Falcon) — Jon Arryn, Lysa Arryn, Robin Arryn
House Lannister (Lion) — Tywin Lannister, Jaime Lannister, Cersei Lannister, Tyrion Lannister
House Targaryen (Three-headed Dragon) — Rhaegar Targaryen, Daenerys Targaryen, Aegon Targaryen, Areys II Targaryen
House Greyjoy (Kraken) — Yara Greyjoy, Balon Greyjoy, Theon Greyjoy, Euron Greyjoy
House Baratheon (Black Stag) — Robert Baratheon, Joffrey Baratheon, Marcella Baratheon, Tommen Baratheon, Stannis Baratheon, Renly Baratheon, Gendry
House Martell (Red Sun) — Doran Martell, Oberyn Martell, Elia Martell
House Tully (Trout) — Edmure Tully, Brynden Tully, Catelynn Stark, Lysa Arryn
House Tyrell (Golden Rose) — Margaery Tyrell, Olenna Tyrell, Loras Tyrell, Mace Tyrell, Luthor Tyrell, Alester Tyrell
House Mormont (Black Bear) — Lady Maege Mormont, Lyanna Mormont, Jeor Mormont, Jorah Mormont
House Karstark (White Sunburst) — Richard Karstark, Alys Karstark, Harald Karstark, Torren Karstark, Harrion Karstark, Tommard Karstark, Beric Karstark
House Frey (Two Grey Towers) — Walder Frey, Roslin Tully, Walda Bolton, Lothar Frey, Kitty Frey
House Clegane (Three Black Dogs) — Gregor "The Mountain" Clegane, Sandor "The Hound" Clegane
Game of Thrones dragons:
The Mother of Dragons welcomed her children in Season 1 of Game of Thrones. There is Drogon, named after Khal Drogo, Rhaegal, named for Rhaegar Targaryen, and Viserys Targaryen's namesake, Viserion. Unfortunately, during Season 7, Viserion was killed by the Night King, who then brought him back to life as a "ice dragon."
Has Game of Thrones won any awards?
Since its premiere in 2011, GOT has won 239 awards out of 715 nominations. The Most notable accolades include: three Best Supporting Actor Emmys and one Golden Globe for Peter Dinklage (Tyrion Lannister); six SAG awards for Outstanding Performance by an Ensemble in a Drama series; and the Emmy for Outstanding Drama series in 2015, 2016, and 2018.
Game of Thrones also holds the Guinness World Record for the "most pirated TV program."
Latest Game of Thrones News and Updates