Criston Cole's Choice to [SPOILER] Could Have Dire Repercussions in 'House of the Dragon'
Why did Criston Cole kill Joffrey Lonmouth in 'House of the Dragon' Episode 5? The actor behind Joffrey Lonmouth turned some heads along the way.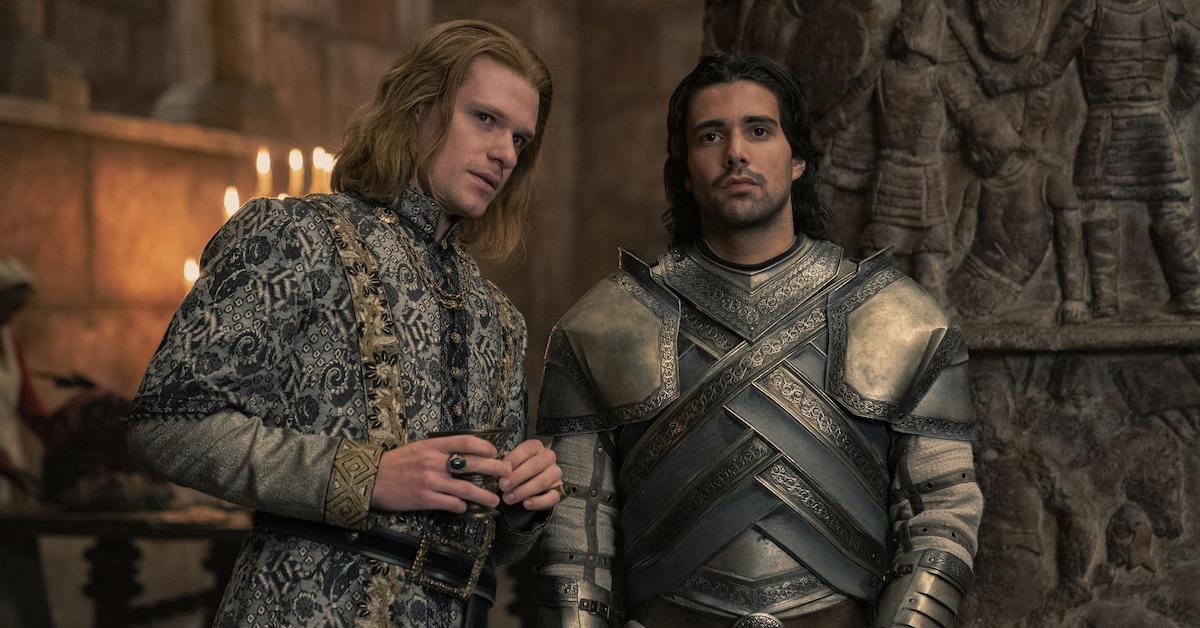 Spoiler alert: This article contains spoilers for House of the Dragon Episode 5.
We're gearing up for the Dance of the Dragons as House of the Dragon unfolds. In the final episode with young actors Emily Carey and Milly Alcock, Rhaenyra's affairs go front and center. By the end of Episode 5, Ser Criston Cole (Fabien Frankel) makes a devastating choice to kill Ser Joffrey Lonmouth (Solly McLeod).
Article continues below advertisement
It seems that this gruesome killing came rather suddenly, although it's not surprising that there's violence at a wedding in the universe of Game of Thrones. After all, this is the franchise that brought us the "Red Wedding." So why did Ser Criston kill Ser Joffrey, and what is the significance of this specific event in House of the Dragon?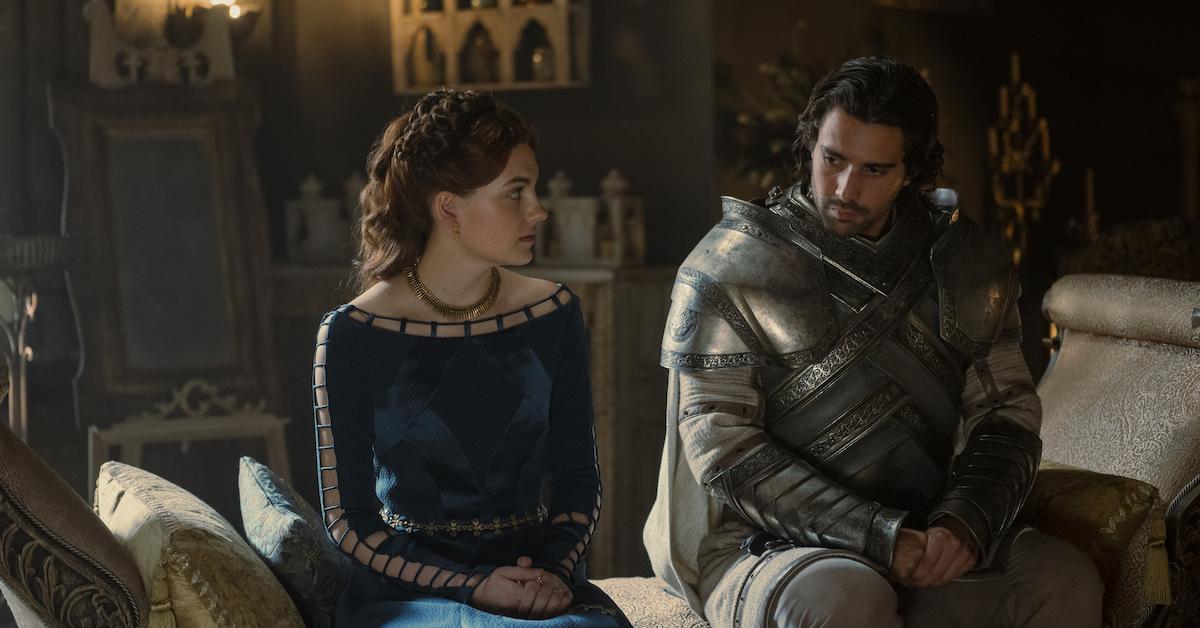 Article continues below advertisement
Why did Criston Cole kill Joffrey?
In the world that George R.R. Martin has created, marriage is almost always political, especially when it's between those close to the Iron Throne. So, Viserys (Paddy Considine) demands that Rhaenyra marry her cousin, Laenor Velaryon (Theo Nate). But both Laenor and Rhaenyra have their own interests. Laenor has an affair with his favorite knight, Ser Joffrey, and Rhaenyra has an affair with her own sworn protector, Ser Criston.
As Princess Rhaenyra heads back to Westeros with Ser Criston for the wedding, Criston questions their relationship. He asks her to run away with him, and she admits that she never has any intention to do so. But she says they can continue their affair, and Criston asks if he's just her "whore." He's angry that he broke his knight's vow and got nothing in return.
Article continues below advertisement
And then, very quickly, we're at the wedding celebration, which is supposed to last an entire seven days. Joffrey figures out that Ser Criston is Rhaenyra's secret paramour, and he approaches his fellow knight to swear secrecy and protection. However, Joffrey does this in a way that's akin to blackmail. "You know my secret … and I know yours," he hints.
Article continues below advertisement
As the wedding unfolds and Criston's feelings build, he's driven to murderous rage … and he takes it out on Joffrey. In an interview with EW, Fabien reveals some of the motivation behind his character's choice. "I don't think it's because [Rhaenyra] says she won't go away with him," he admits. "I think it's the way in which she says she won't go away with him. … She chose to keep him there. She made him stand through that wedding. That's where the animosity builds."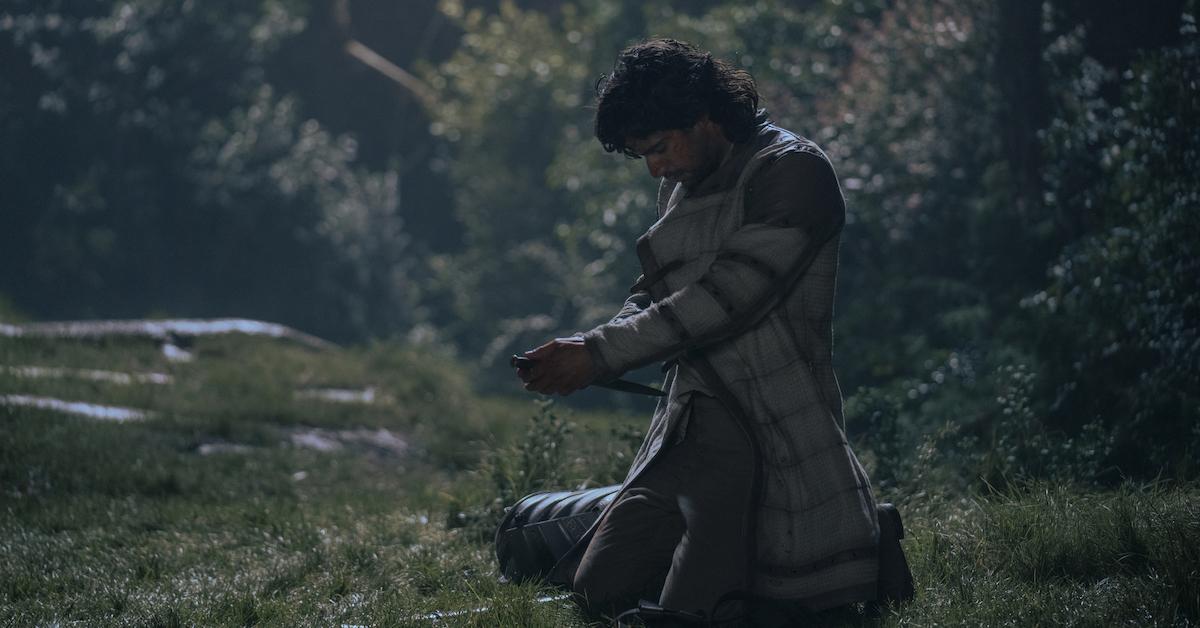 Article continues below advertisement
Between the animosity and Criston's "thuggish" nature, as described by showrunner Ryan Condal, this impulsive act of rage may not be Criston's last. In fact, as he grows resentful of Rhaenyra's choices, it's possible that his allegiance will shift and make him a key character during the Dance of the Dragons.
Ser Joffrey Lonmouth is portrayed by actor Solly McLeod.
Episode 5 is Solly McLeod's beginning and end in the Game of Thrones franchise, but that doesn't mean he made any less of a mark on us. His performance as Laenor's secret lover is charming and tragic, as when he tries to protect Laenor, he loses his life instead. In the lore, Joffrey is nicknamed the "Knight of Kisses," although he jokes in House of the Dragon that he has no idea why.
Article continues below advertisement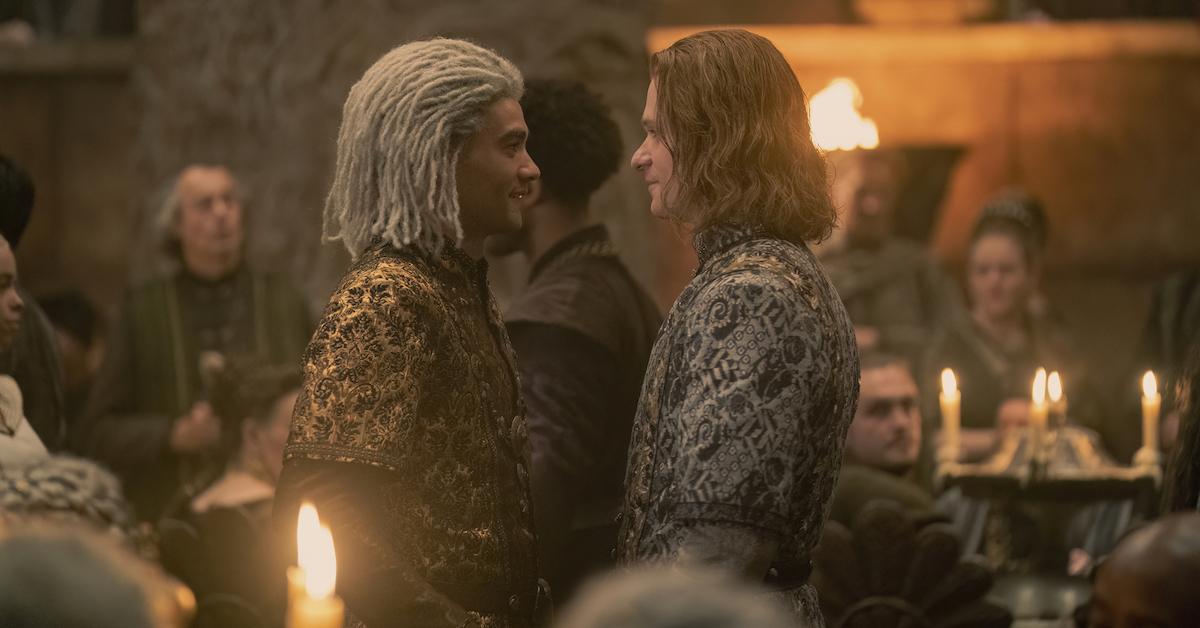 In the books, Joffrey's romance with Laenor is only rumored, and it became one of the many creative liberties House of the Dragon's showrunners took. There is some pushback against his death, however. While he does die in the source material, his death in the series seems extra gruesome.
Article continues below advertisement
In fact, the Los Angeles Times drew a comparison to some of the queer deaths in Game of Thrones from Renly Baratheon to Prince Oberyn Martell: "LGBTQ characters in the world of Game of Thrones — particularly queer men — have a long history of being ignominiously dispatched on the show. And while it can be argued that most characters in the series experience some form of horrific violence, queer characters' deaths are often also marked by homophobic subtext that can't be ignored."
Even though Solly is no longer in House of the Dragon, we can expect to see plenty more of him in the future as he's set to star in several projects, including a Tom Jones reimagining and teen thriller Beach Boys.
New episodes of House of the Dragon air every Sunday at 9 p.m. EST on HBO and can be streamed on HBO Max.