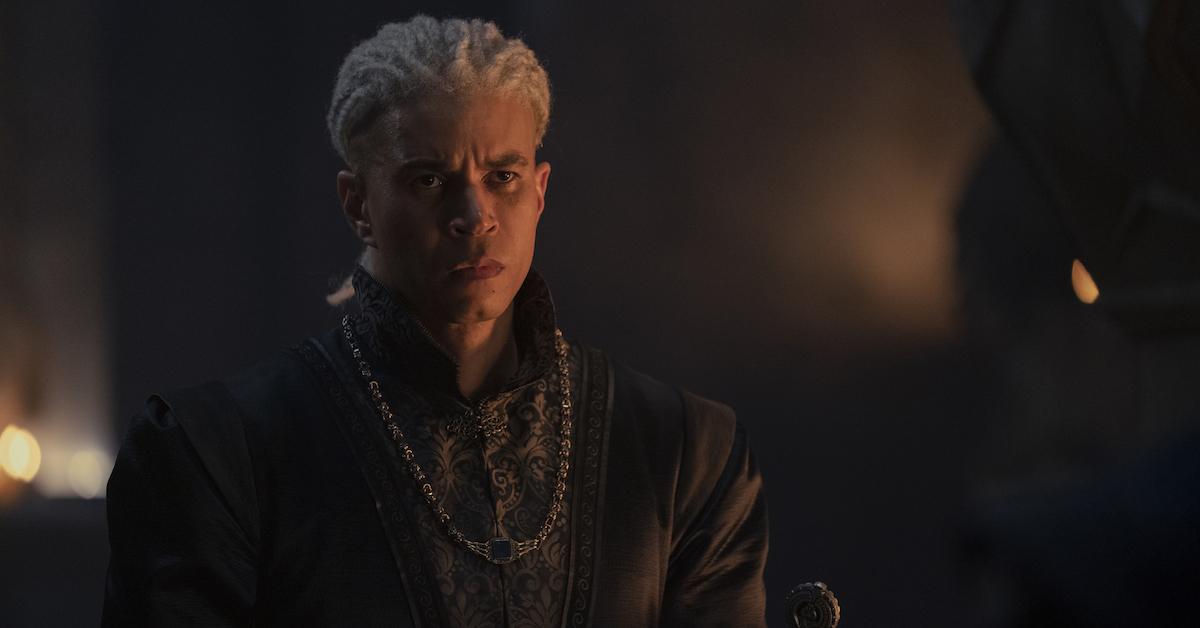 'House of the Dragon' Episode 7 Leaves Us Wondering if [SPOILER] Is Alive or Dead
'House of the Dragon' Episode 7 ends with one major question: Is Laenor Velaryon still alive or did he die? How does it all go down? Does Rhaenyra know?
Spoiler alert: This article contains spoilers for House of the Dragon Episode 7.
Every episode of House of the Dragon brings a new perplexing shocker that's sure to shake up our own houses. However, Episode 7 brings about one of the biggest questions of the series yet: What happened to Laenor Velaryon? The episode, titled "Driftmark," begins with Laena's funeral and seems to end with Laenor's death. However, Laenor might not actually be dead.
Article continues below advertisement
If there's anything we've learned from Game of Thrones, it's that characters we think are dead are actually alive, characters we think are alive could be dead, and even if someone is dead, they can always come back to life. So is Laenor alive in House of the Dragon or did he die? What does Rhaenyra know when it comes to his death?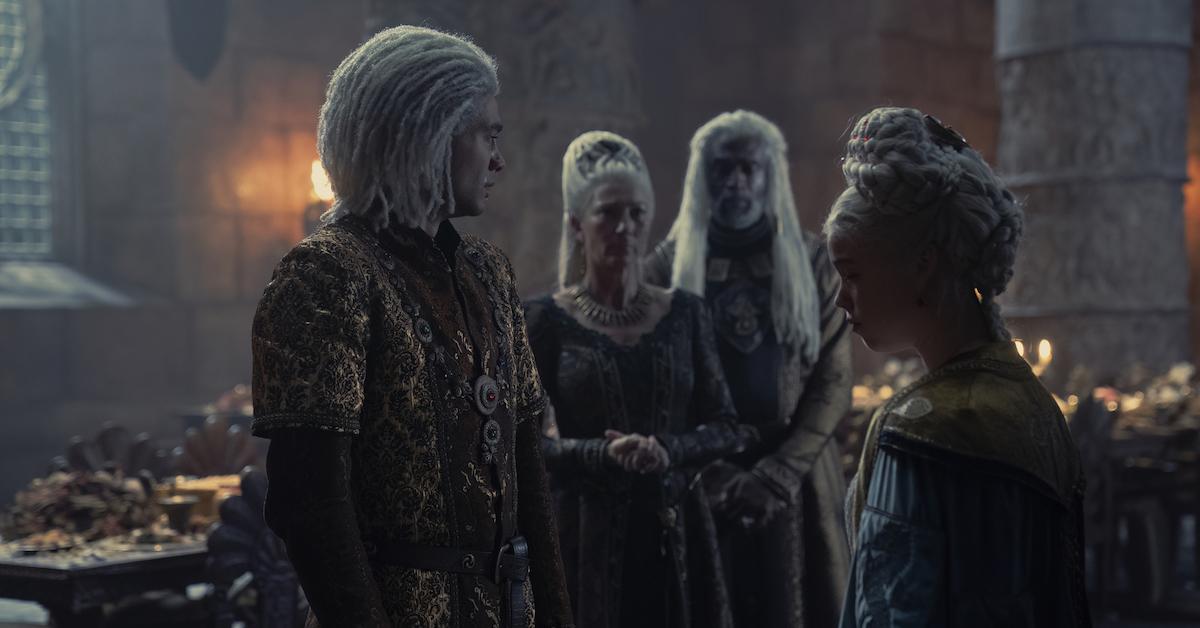 Article continues below advertisement
Is Laenor really alive by the end of 'House of the Dragon' Episode 7?
Yes! (Cue Young Frankenstein voice) He's alive! It might seem confusing, but on a rewatch, Daemon and Rhaenyra's plot becomes very real. Basically, Rhaenyra makes it clear to Daemon that she wants to wed him because she can't face the greens alone, and also because they've always had a connection. He couldn't kill her for the throne because he loves her, too; he could marry her for the throne now.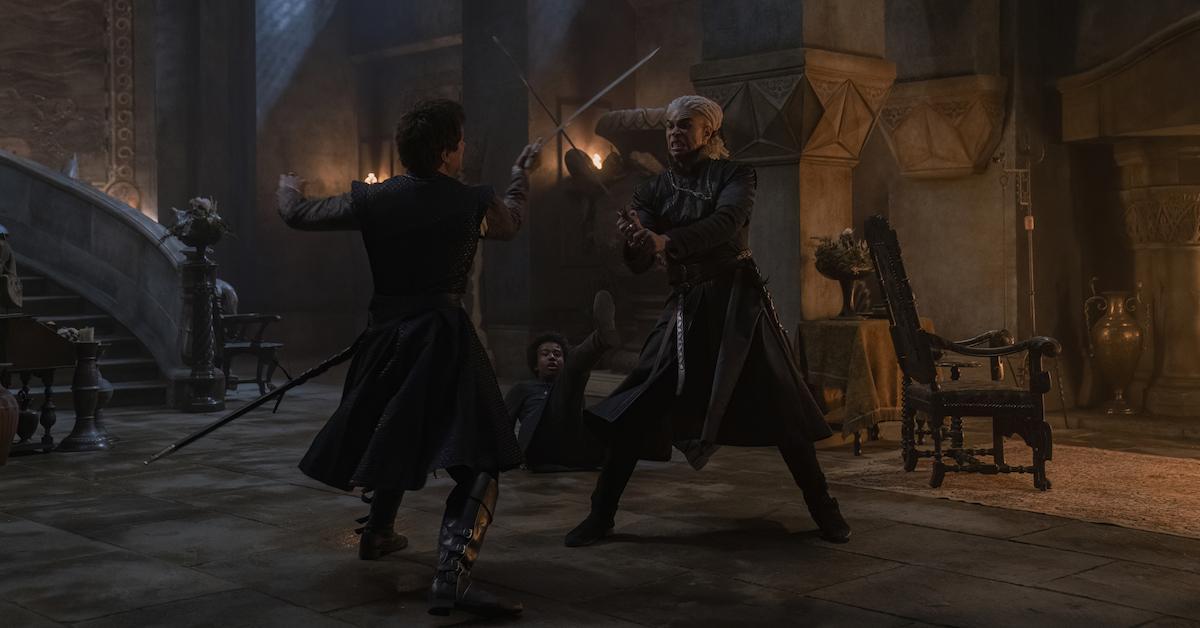 Article continues below advertisement
However, Daemon says quite clearly that they can't marry because Rhaenyra's still married to Laenor, and he would have to die in order for Rhaenyra to remarry. So Rhaenyra entrusts Daemon to carry out a plot — but not the plot we think. She does have love for Laenor, and he has fully served his duty as her prince; she doesn't think it's fair to kill him.
Instead, Daemon pays off Ser Qarl Correy to get rid of Laenor. Of course, we know that Ser Qarl is Laenor's lover, so he doesn't seem like the best person to kill Laenor. In fact, Daemon pays off Ser Qarl to help fake Laenor's death. Basically, after Daemon captures a random guard, Ser Qarl "fights" Laenor while Laenor's squire runs for help. Next anyone sees, there's an indiscernible corpse in the fireplace wearing Laenor's jewelry, and his Velaryon parents are grieving over "his" body.
Article continues below advertisement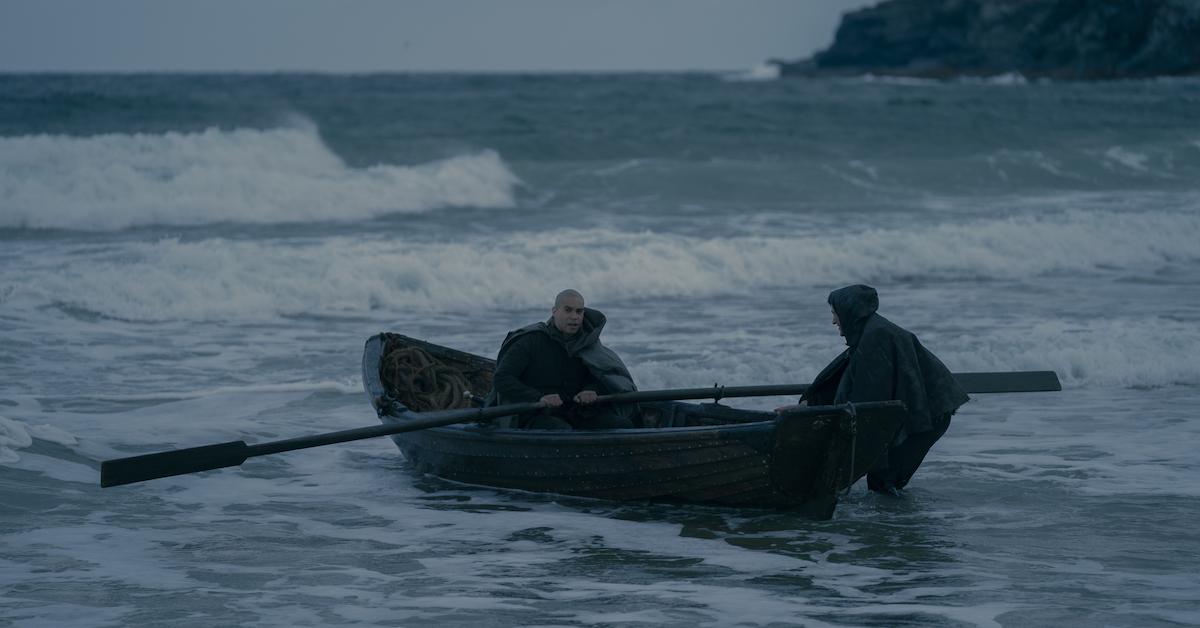 But in fact, the body must belong to the guard that Daemon captures, because moments later, Laenor is seen with a shaved head rowing off to some faraway place with Ser Qarl where they can live in peace. They are likely heading to Pentos, where Laenor and Qarl can be lovers without having to hide.
Article continues below advertisement
Rhaenyra is definitely clued into the plot to keep Laenor alive.
Even though Laenor isn't dead, many of us are wondering if Rhaenyra knows he's alive. However, starting a marriage off with secrets, while fitting for the world of Game of Thrones, wouldn't be a great first step for Daemon and Rhaenyra. When they discuss the matter, Rhaenyra makes sure to tell Daemon she does not want to rule as a ruthless tyrant, taking the lives of those who don't deserve it.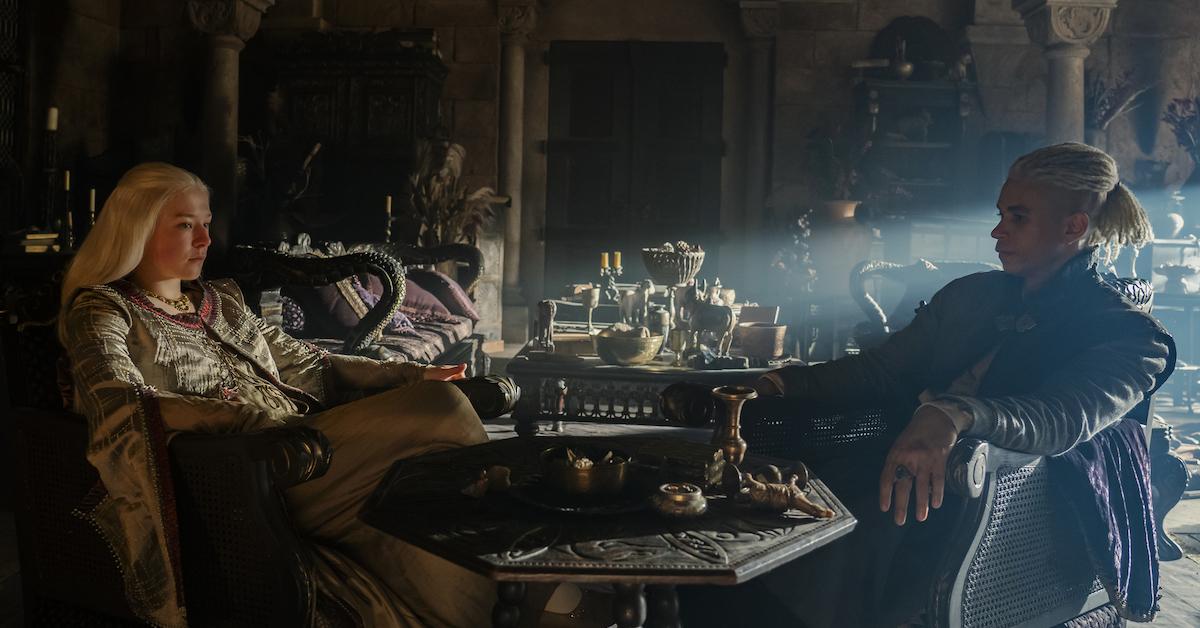 Article continues below advertisement
So while Rhaneyra may not know the ins and outs of the entire plan, she surely knows that Laenor is alive. Not only that, but she appreciates that the realm may fear her because they think that Laenor is dead. "They will fear what else we might be capable of," Rhaenyra tells Daemon, but the truth of it will be their secret.
How does Laenor Velaryon die in the George R.R. Martin books?
So far, House of the Dragon has stuck pretty faithfully to George R.R. Martin's source material. However, Laenor's death (or survival) seems to be the series' first major deviation from the books. In Fire & Blood, Ser Qarl actually does kill Laenor, but in plain sight of the public during a fair at Spicetown. Merchants reported that the two men argued before drawing swords, and many suspect that Ser Qarl was jealous because Laenor was infatuated with a younger man.
Article continues below advertisement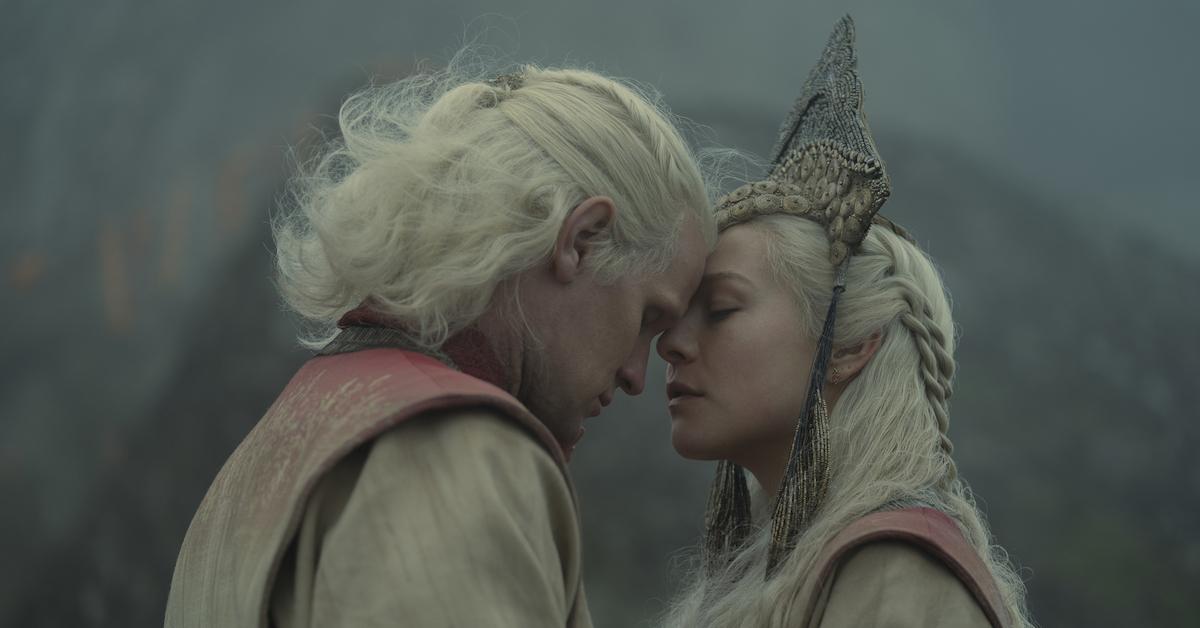 However, others, such as Mushroom, one of the many people to contribute to the retelling of Targaryen history, believe that Daemon did pay off Ser Qarl just to kill Laenor. Regardless, there's no account of Laenor heading to Pentos … while there are many accounts of Laenor dying. Perhaps the showrunners wanted to show something a bit more optimistic for the show's queer characters for once.
New episodes of House of the Dragon air every Sunday at 9 p.m. EST on HBO.