'House of the Dragon' Hearkens Back to a Very Important 'Game of Thrones' Hero
'House of the Dragon' Episode 4 reminds 'Game of Thrones' fans of Beric Dondarrion. Who is he? A recap may explain his connection to the series.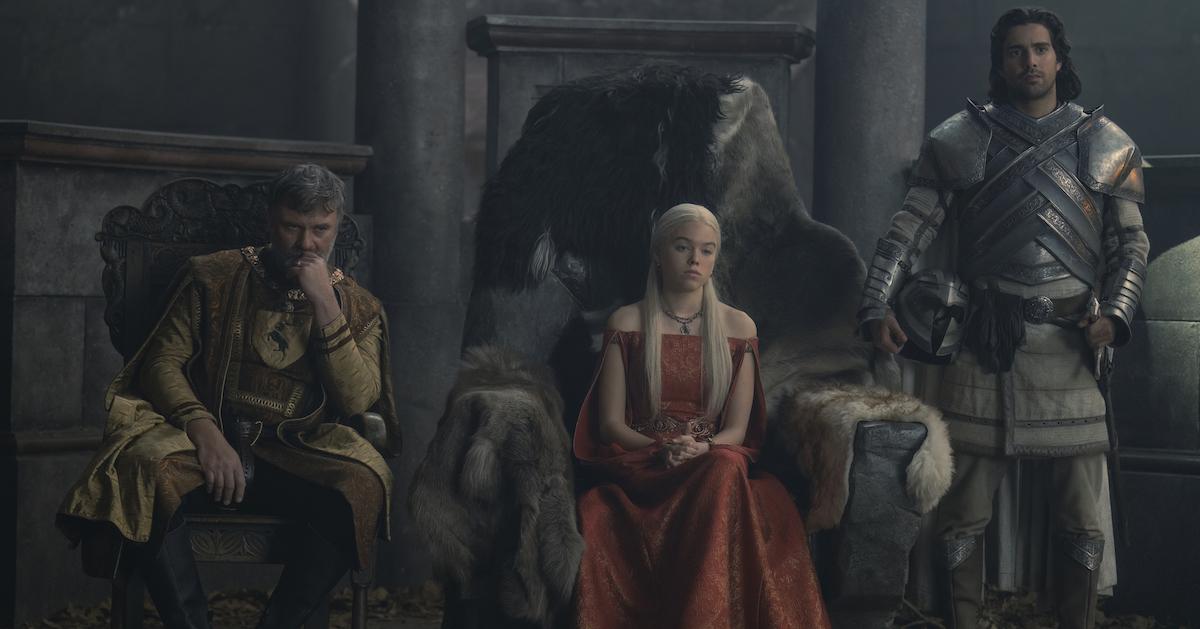 Spoiler alert: This article contains spoilers for Episode 4 of House of the Dragon.
Finally, House of the Dragon gives us the sex and incest we've been waiting for. Like a true-to-history royal family, the Targaryen family dives right into its incestuous roots, and House of the Dragon isn't afraid of portraying that. However, on Rhaenyra's way to her first foray into incest, she meets plenty of suitors, one of whom is named Lord Dondarrion.
Article continues below advertisement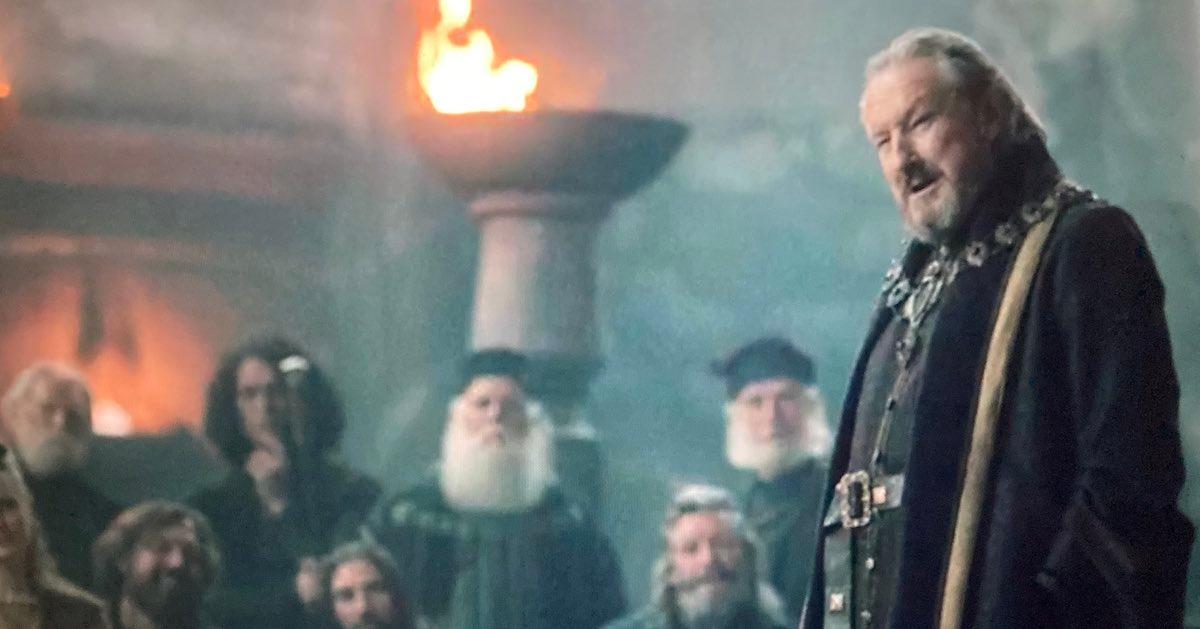 Article continues below advertisement
In an Episode 4 recap of 'House of the Dragon,' we can see how Lord Dondarrion comes into play.
Episode 4 of House of the Dragon begins one year after Episode 3, with Rhaenyra fulfilling her duty by going on a boring tour to find a husband. In this instance, she sits beside Boremund Boratheon as various suitors attempt to win Rhaenyra's hand in marriage. First up, Lord Dondarrion of Blackhaven, a very old man, attempts to woo Rhaenyra with his castle's "deep, dry moat." (Yes, this is a euphemism.) Rhaenyra quickly dismisses him, albeit a bit rudely.
Article continues below advertisement
Rhaenyra's next suitor is the very young Lord Blackwood, who promises Rhaenyra a nice, quiet life. After someone from House Baratheon bullies the young Blackwood, and then of course the young Blackwood kills the Baratheon, Rhaenyra loses her patience and calls off her search for a suitor.
Back in King's Landing, Daemon returns after conquering the Stepstones, and gives his Stepstones crown to Viserys. As Rhaenyra returns from her futile tour of suitors, Daemon surprises her with a nod from his dragon, Caraxes. When Rhaenyra later finds some clothing with a map to a secret passage, she heads out to meet her uncle Daemon in the town while they're both undercover.
Article continues below advertisement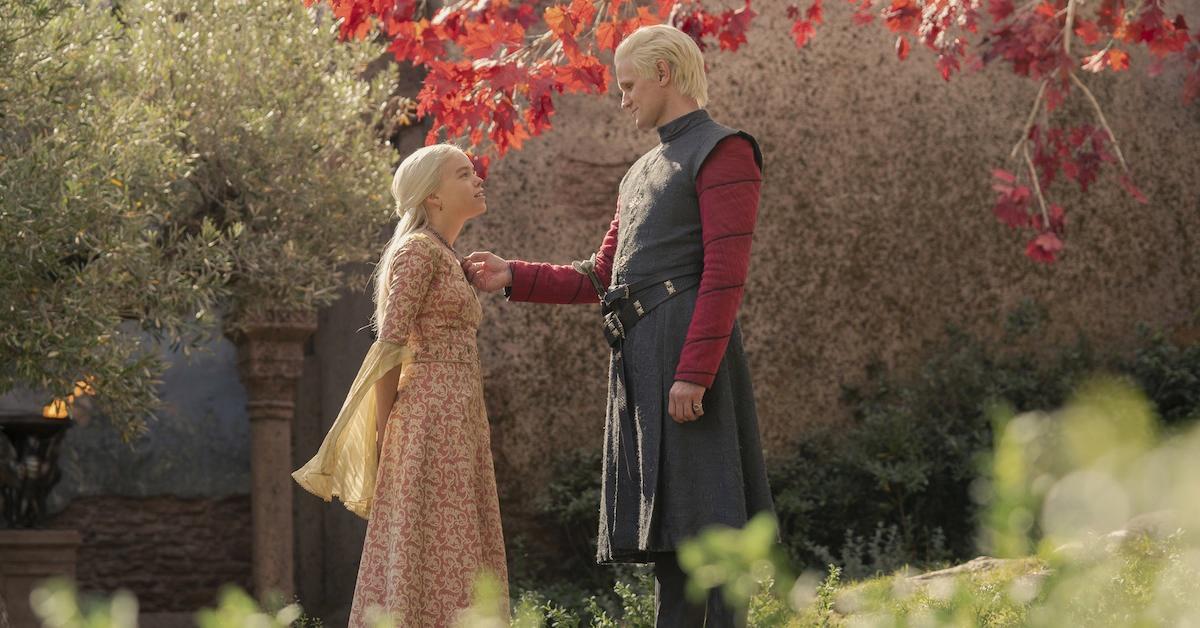 Eventually, they end up in a "pleasure den," which may have been Daemon's plan all along. After they lose their disguises and their clothes, they begin to "couple," although they don't make it to full consummation. Regardless, as they leave the brothel, an urchin reports their dalliance to some unknown figure who turns out to be Mysaria. In turn, Mysaria makes sure that Otto Hightower gets the knowledge of Daemon and Rhaenyra's tryst.
Article continues below advertisement
As hand to the king, Otto reveals this gossip to King Viserys, who's angered by this despicable rumor. Meanwhile, Rhaenyra, who Daemon left high and dry, beds Ser Criston Cole despite the fact that he took a knight's oath of celibacy. Alicent then tries to confront Rhaenyra and ask her what the truth is, and Rhaenyra denies everything.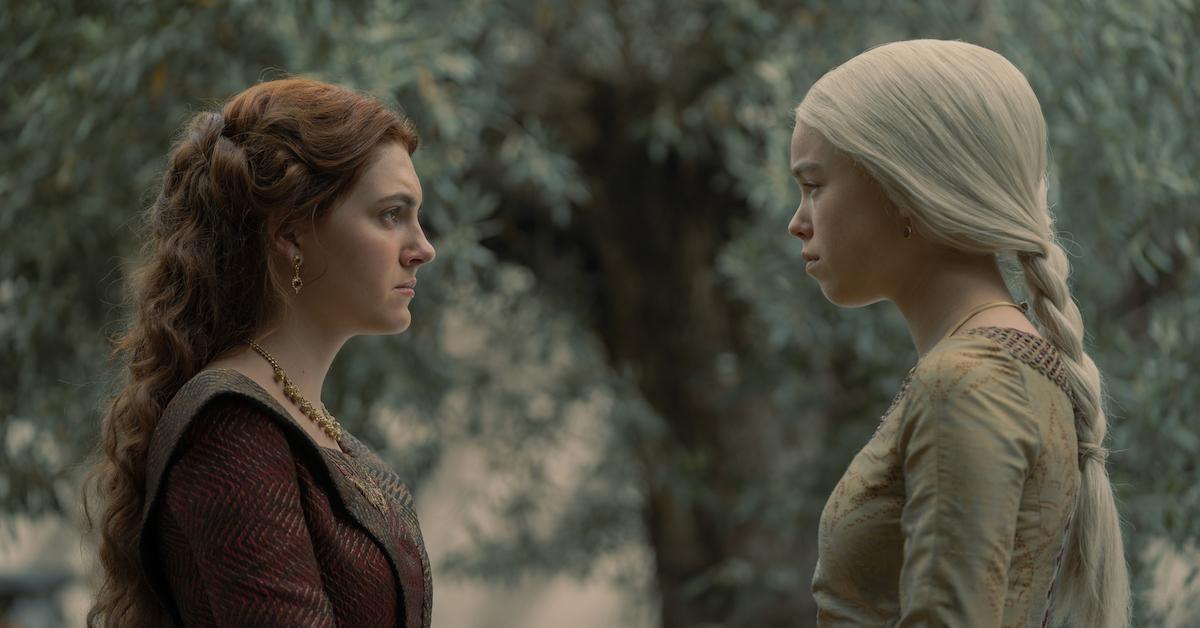 Article continues below advertisement
So, Alicent takes Rhaenyra's side when she discusses with the king, which leads to Otto's dismissal as hand to the king. But Viserys is still skeptical of Rhaenyra's *activities* so he orders her to marry Laenor Velaryon, which she agrees to. The episode ends with Rhaenyra drinking a potion sent by her father that is presumably an abortion potion, in case she is with child.
Lord Dondarrion could be an ancestor to Beric Dondarrion from 'Game of Thrones.'
While a lot happened in House of the Dragons Episode 4, the Dondarrion Easter egg is a fun one for A Song of Ice and Fire fans. There were many characters in Game of Thrones, but Beric Dondarrion is one of the most unforgettable ones. As he celebrates Ned Stark's appointment as hand to the king, Ned sends him to work against the desires of House Lannister in a guerrilla group that becomes the Brotherhood Without Banners.
Article continues below advertisement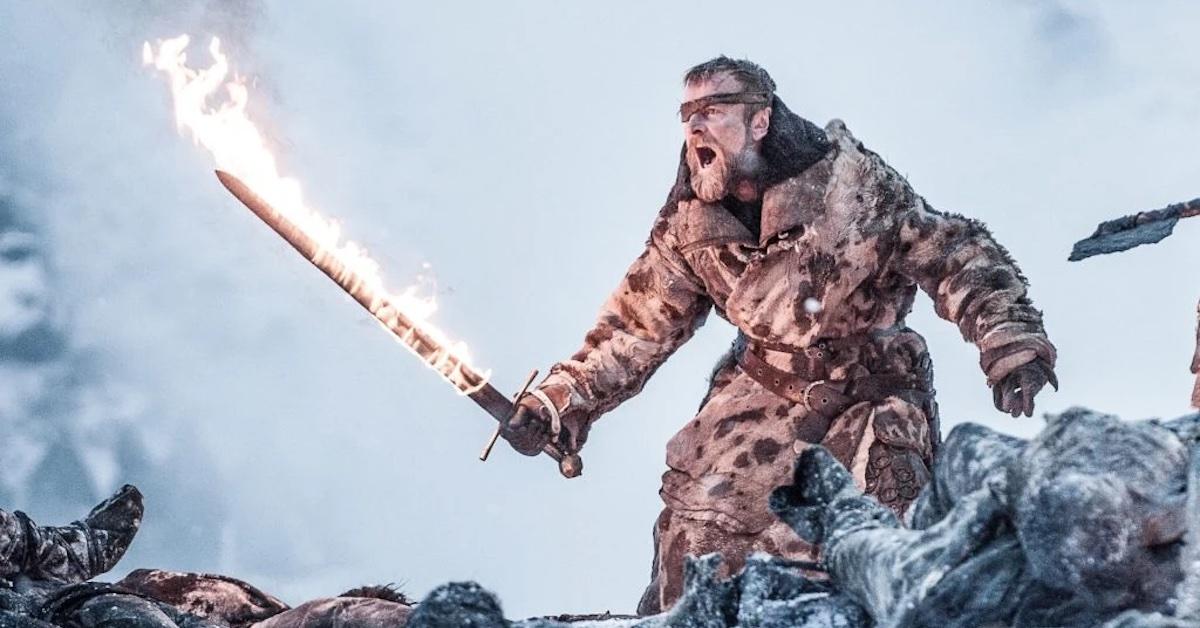 Initially, House Dondarrion is a vassal house that holds fealty to House Baratheon, so it's not surprising that Lord Dondarrion appears when Rhaenyra is beside Boremund Baratheon. In Game of Thrones, Beric eventually sacrifices his own life to save Arya Stark from the wights during the Battle of Winterfell. In essence, he can be credited with saving all of Westeros.
New episodes of House of the Dragon air every Sunday at 9 p.m. EST on HBO.