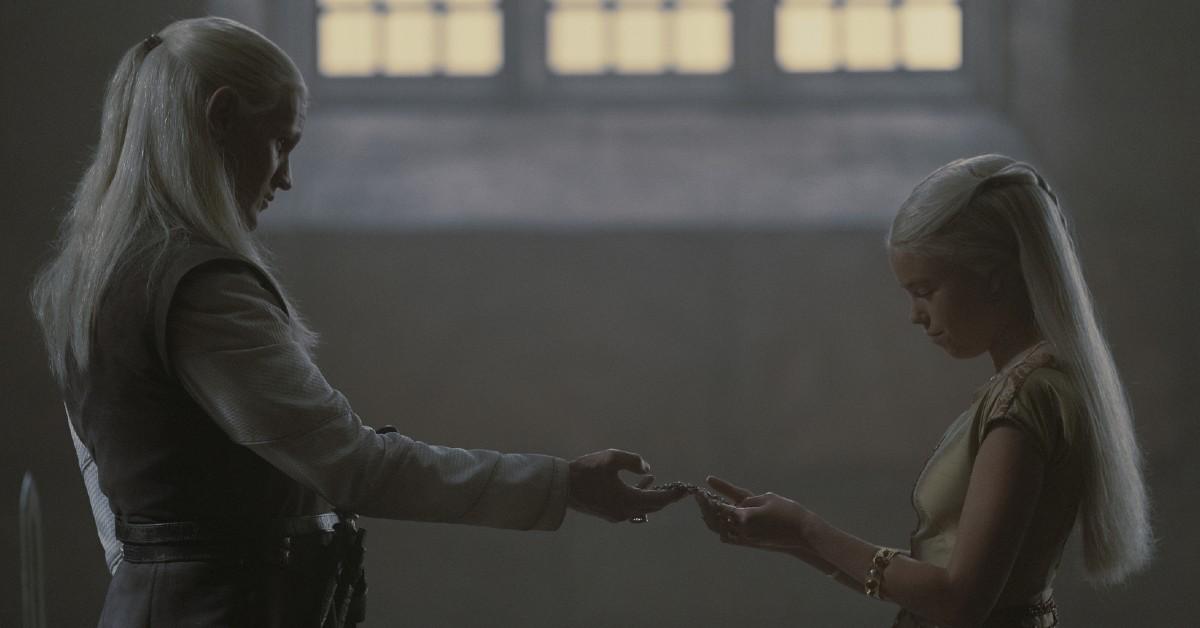 Daemon and Rhaenyra's 'House of the Dragon' Relationship Gives Off Cersei and Jaime Vibes
Warning: The following article contains spoilers for House of the Dragon Season 1, Episode 1 on HBO Max.
Was it just us or did Daemon Targaryen (Matt Smith) seem a bit too close to his niece Rhaenyra (Milly Alcock) in the first episode of House of the Dragon?
Oh, who are we kidding? This is the Game of Thrones universe we're talking about. Madness ran in the Targaryen line for a reason. This is the universe that gave us the infamous "The things I do for love" line from Jaime Lannister.
Article continues below advertisement
The ick factor was raised exponentially when Daemon fails to complete a certain task with a lady lover. Said lady kindly says she can bring another woman in to finish the job, offering to find someone with silver hair, if that would help Daemon.
So what gives? Is Daemon seriously attracted to Rhaenyra? What is their relationship like in the book that House of the Dragon is based on?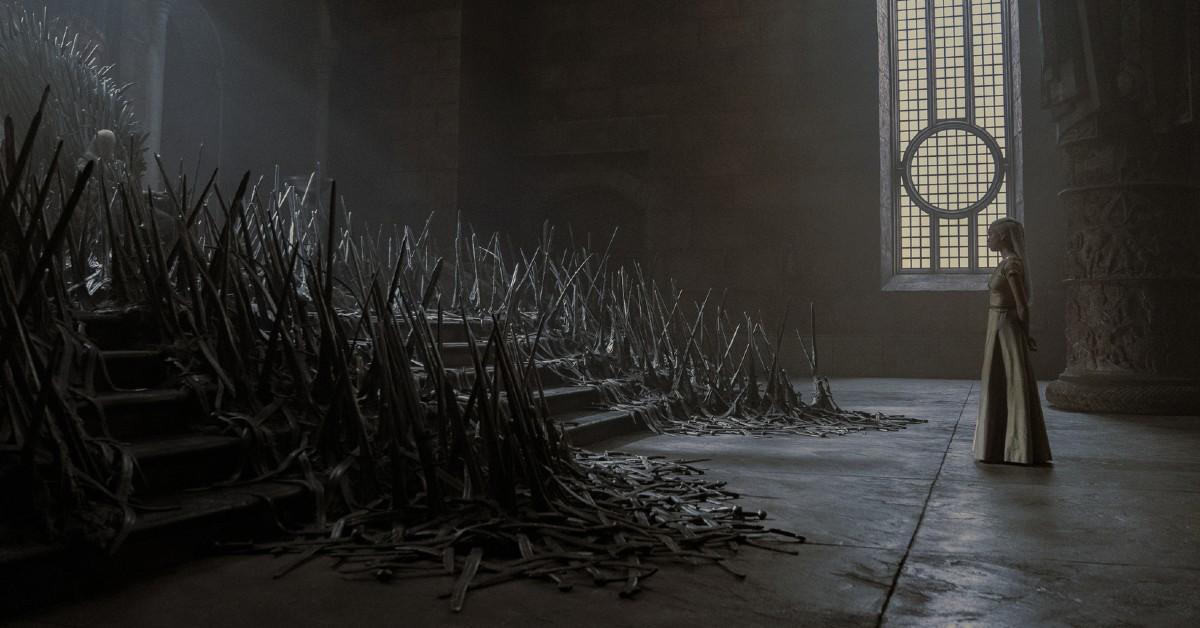 Article continues below advertisement
Daemon and Rhaenyra's 'House of the Dragon' relationship, explained.
Daemon actually married Rhaenyra in George R.R. Martin's 2018 novel Fire & Blood. They were married to other people initially, but they wed in secret after they both became widowed. Daemon and Rhaenyra's marriage caused a major scandal when the court and Viserys I (Daemon's brother and Rhaenyra's father) found out about it.
However, Viserys eventually accepted their union. Daemon and Rhaenyra ended up having two children, Aegon III and Viserys II.
Daemon supported Rhaenyra when her half-brother Aegon II claimed the Iron Throne, after the death of Viserys I. However, the House of the Dragon series definitely makes it seem like Daemon won't be so supportive after Viserys officially names Rhaenyra as his heir.
Article continues below advertisement
Will Daemon and Rhaenyra still get married in 'House of the Dragon'?
The jury's still out on that question, given that there's only been one episode as of the time of this writing. However, teaser footage for future episodes depicts Daemon drawing his sword, apparently unhappy that his brother didn't name him as his heir.
What could occur is that Daemon marries Rhaenyra in order to secure his chance to sit on the Iron Throne legitimately. The question is: Would Rhaenyra agree to such a match?
Article continues below advertisement
The second episode of Season 1 is titled "The Rogue Prince," so it's highly likely we'll see further development of Daemon and Rhaenyra's tumultuous relationship. Daemon was spotted skipping out of the featly swearing ceremony that was held in Rhaenyra's honor at the end of Episode 1.
Instead, he opted to take his dragon for a ride with his lady lover. Skipping the ceremony is obviously a huge insult to Viserys, because it demonstrates that Daemon doesn't respect him. So, will Daemon show any respect towards Rhaenyra? This is House of the Dragon after all, so we're going to hazard a guess and say no. Thankfully we have at least two seasons to find out!
New episodes of House of the Dragon air on Sunday at 9 p.m. ET on HBO and HBO Max.