Alicent and Rhaenyra in 'House of the Dragon' Have a Love-to-Hate Relationship
Alicent Hightower and Rhaenyra Targaryen start 'House of the Dragon' as best friends, but that quickly turns to hate. Why don't they like each other?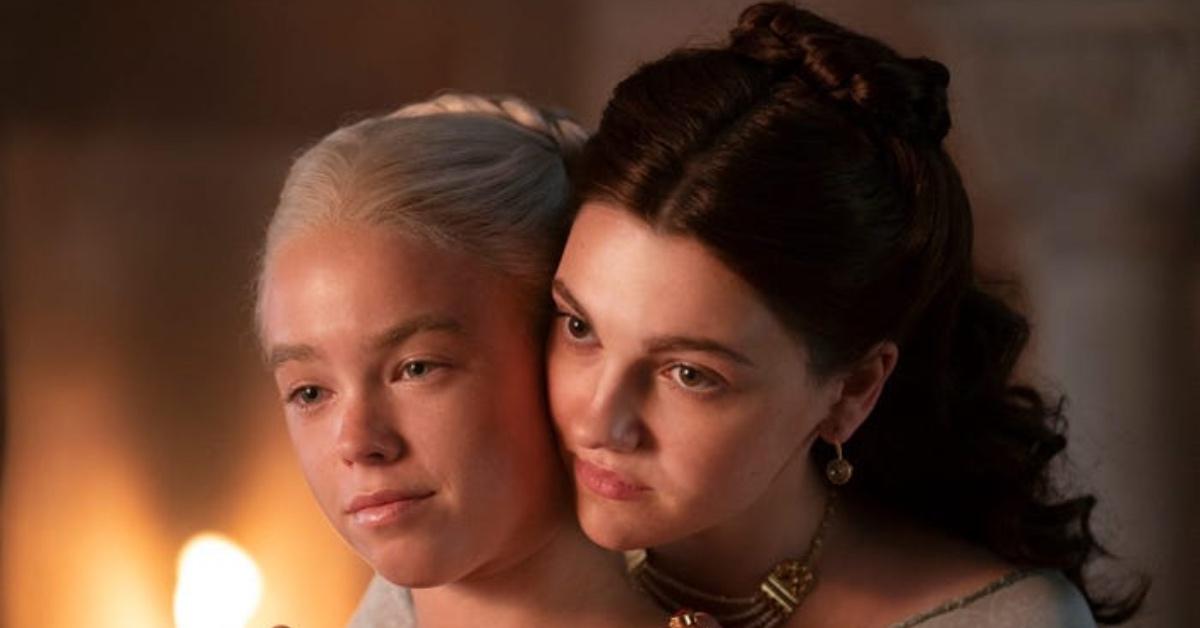 Spoiler alert: This article contains potential show spoilers for HBO's House of the Dragon as well as book spoilers for George R.R. Martin's Fire & Blood, the novel on which the show is based.
Characters in the world of Game of Thrones and House of the Dragon are known for having complex relationships with one another, but none more complex than the relationship between Alicent Hightower and Rhaenyra Targaryen. The two spend most of their childhoods closer than sisters, but quickly their loving relationship turns to hatred.
Article continues below advertisement
Why don't Alicent and Rhaenyra like each other? The answer might be more complicated than meets the eye. Here's everything you need to know about their relationship, explained.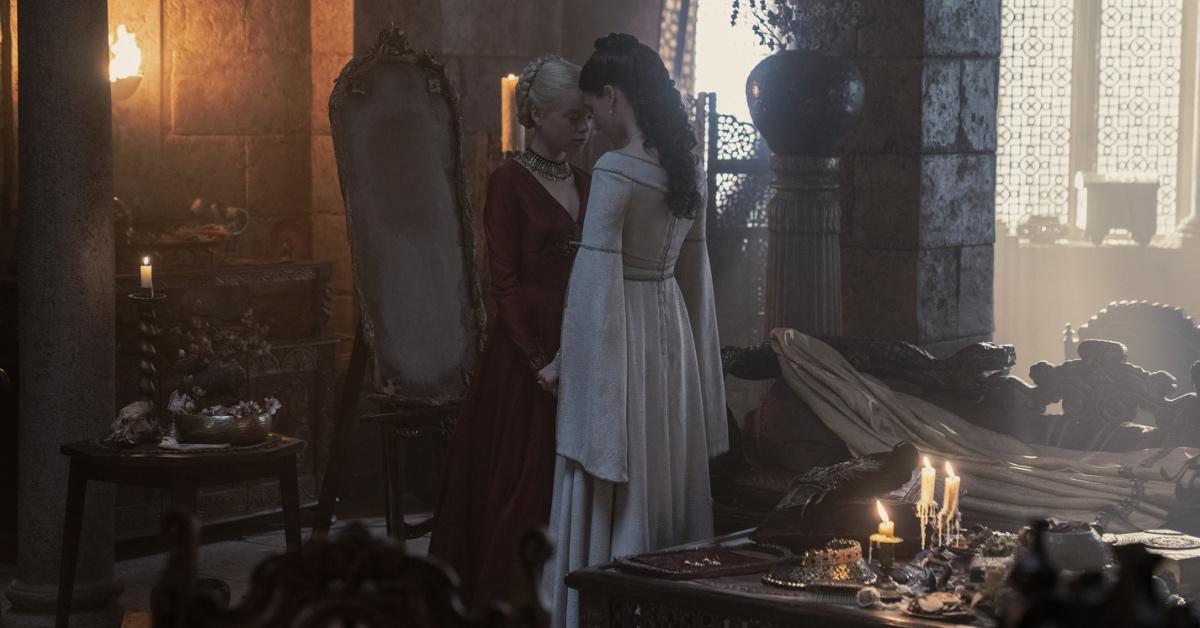 Article continues below advertisement
Why don't Alicent and Rhaenyra like each other? They begin the series as friends.
The George R. R. Martin book Fire & Blood methodically documents the series of events that leads to the Targaryen civil war known as the Dance of Dragons. Although the book is more fictional academia than a story, House of the Dragon on HBO fills in the blanks and makes a few changes with Rhaenyra and Alicent's early relationship. The show's pilot episode, which had record-breaking viewership on HBO and HBO Max, begins with Rhaenyra and Alicent at age 14.
On the show, the duo are attached at the hip, with Rhaenyra telling Alicent, "I want to fly with you on dragon back, see the great wonders across the Narrow Sea and eat only cake." Alicent is the daughter of Otto Hightower, the Hand of the King, and Rhaenyra is the king's daughter, so it's only natural that they would have bonded from an early age.
Article continues below advertisement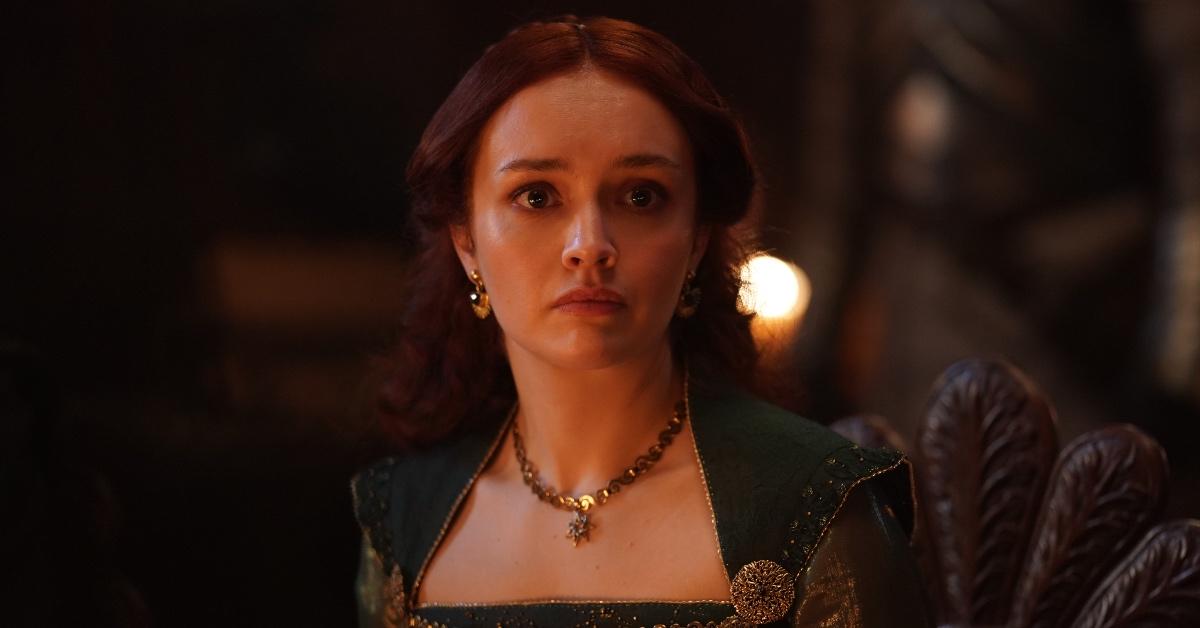 In an interview roundtable attended by Insider, actresses Emily Carey, who plays young Alicent, and Milly Alcock, who plays young Rhaenyra, confirm that the chemistry between Rhaenyra and Alicent can be interpreted as more than friendship. Emily says that when she first read the script as a queer woman, her impression was that Alicent and Rhaenyra were "in love a little bit."
Article continues below advertisement
Emily further explains, "I think any woman could think back to the best friend that they had at 14 years old, and it's a relationship and a closeness unlike any other. You do toe the line between platonic and romantic."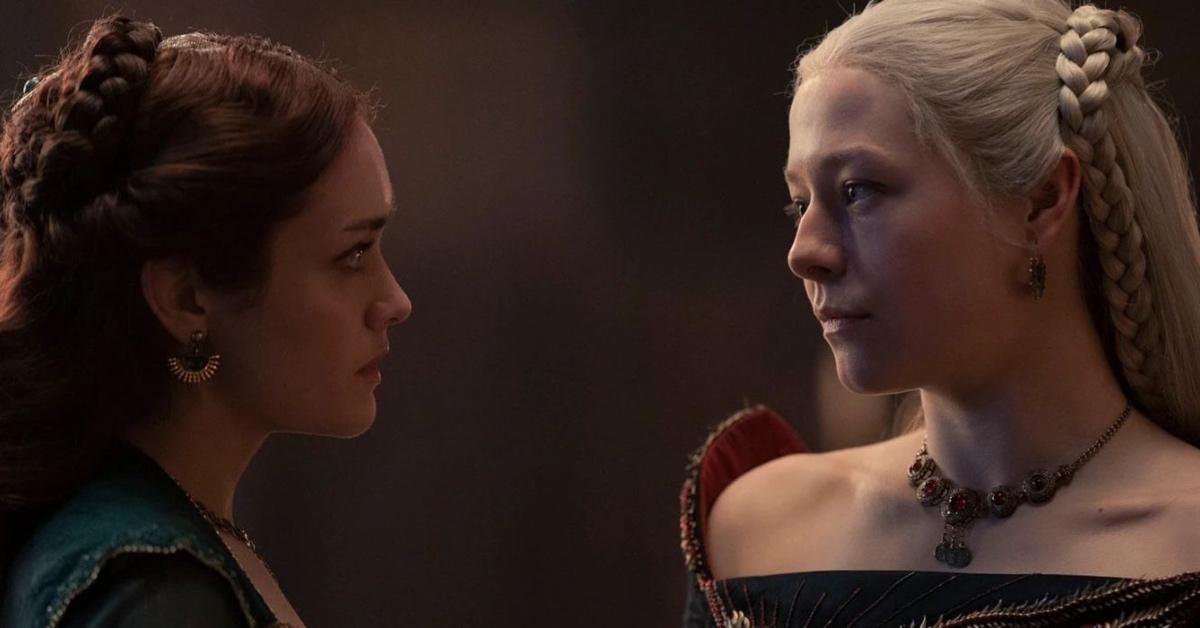 Article continues below advertisement
She adds, "Milly always says it's like a tactile closeness and emotional closeness. Especially when it's put in the context of this world where they are the only two young girls in the Red Keep. It's 100 percent something we were conscious of. And so if it reads on screen, it was purposeful."
However, after the death of Rhaenyra's mother, Aemma, and baby brother, Baelon, the relationship between Alicent and Rhaenyra begins to shift. Alicent's father, Otto, is as scheming as many of the characters on Game of Thrones and pushes his daughter Alicent to pursue a relationship with King Viserys, who at the time is at least three decades her senior.
Article continues below advertisement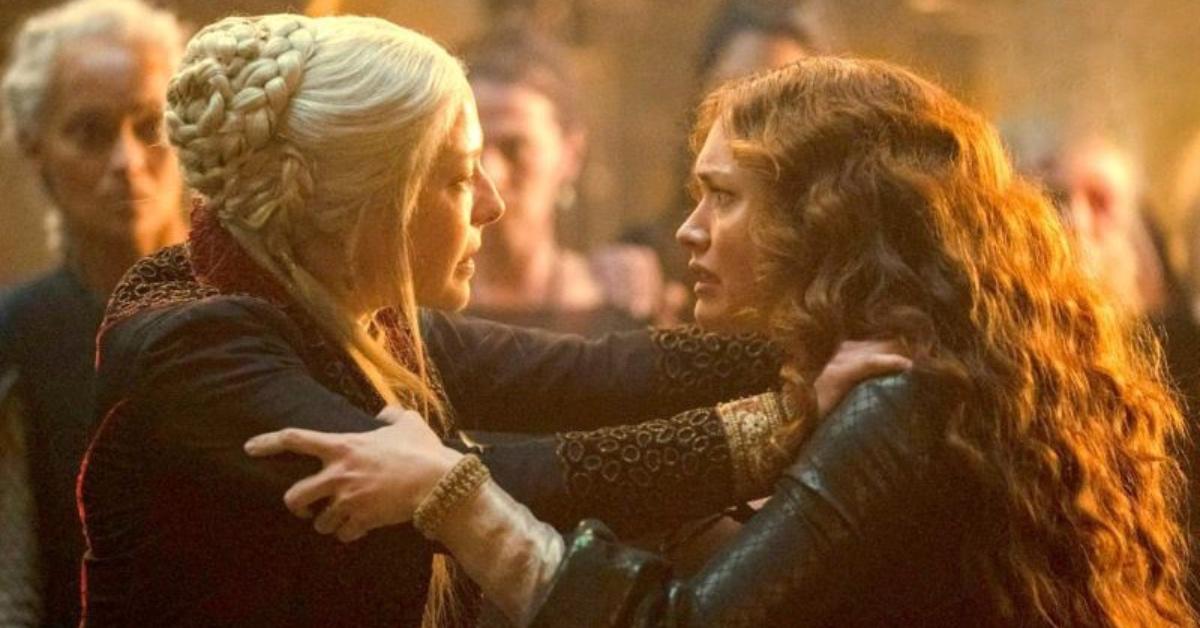 As readers will recall from the novel, Alicent and Viserys will eventually marry and have three children, who would then be eligible for the throne. However, in childhood, the Iron Throne is promised to Rhaenyra, and an ugly battle for succession begins when Alicent has her first son, Aegon II. Eventually, the court will divide between Alicent ("the Greens") and Rhaenyra ("the Blacks"), with sides named after the colors of dress Alicent and Rhaenyra wore to a tournament in their childhood.
How the drama unfolds, fans will have to wait and see, with new episodes of House of the Dragon airing and streaming on Sundays at 9 p.m. ET on HBO and HBO Max.