Wait, Just How Many Incest Plots Are There in 'House of the Dragon'? (SPOILERS)
No, you aren't the only one who felt uneasy with the Daemon and Rhaenyra vibes in 'House of the Dragon.' Does the show have any other incest plots?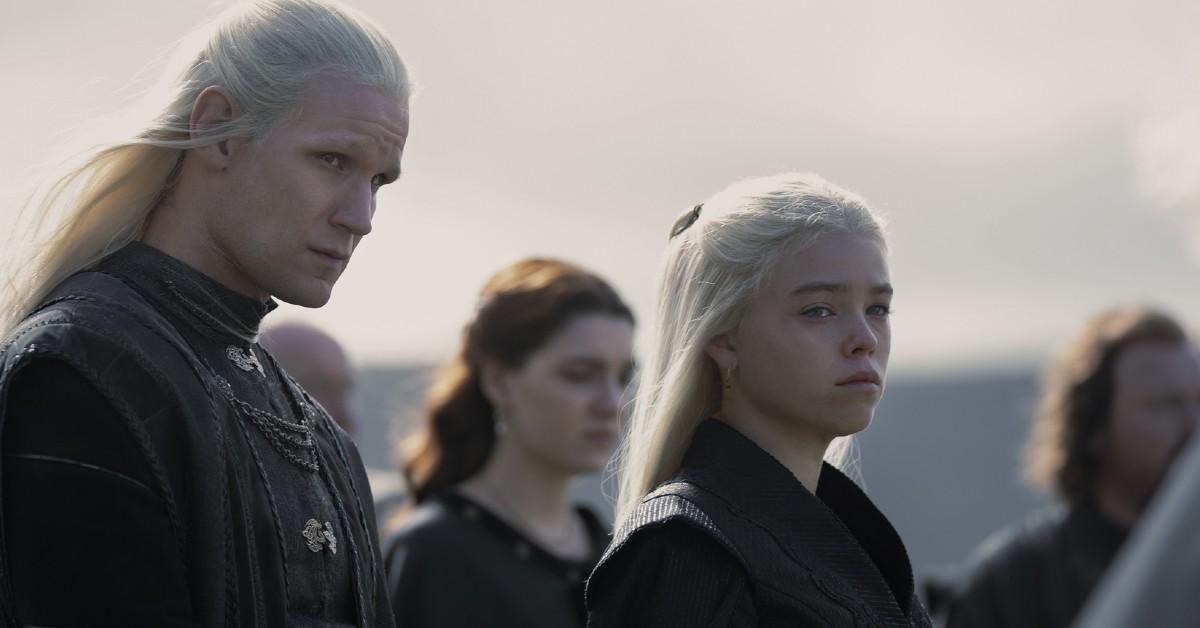 Warning: The following article contains spoilers for House of the Dragon on HBO and George R.R. Martin's novel Fire & Blood.
We hate to say it, but Cersei and Jaime Lannister didn't start the incest trend in the Game of Thrones universe — the Targaryens were way ahead of them on that front. (And the whole dragon thing too.)
Article continues below advertisement
We already got some majorly uncomfortable vibes between two of House of Dragon's main players. A dance of the dragons, if you will. So, just how many incest plots are there in House of the Dragon, based on the events in George R.R. Martin's book Fire & Blood?
Let's get majorly uncomfortable (once again) and break it down!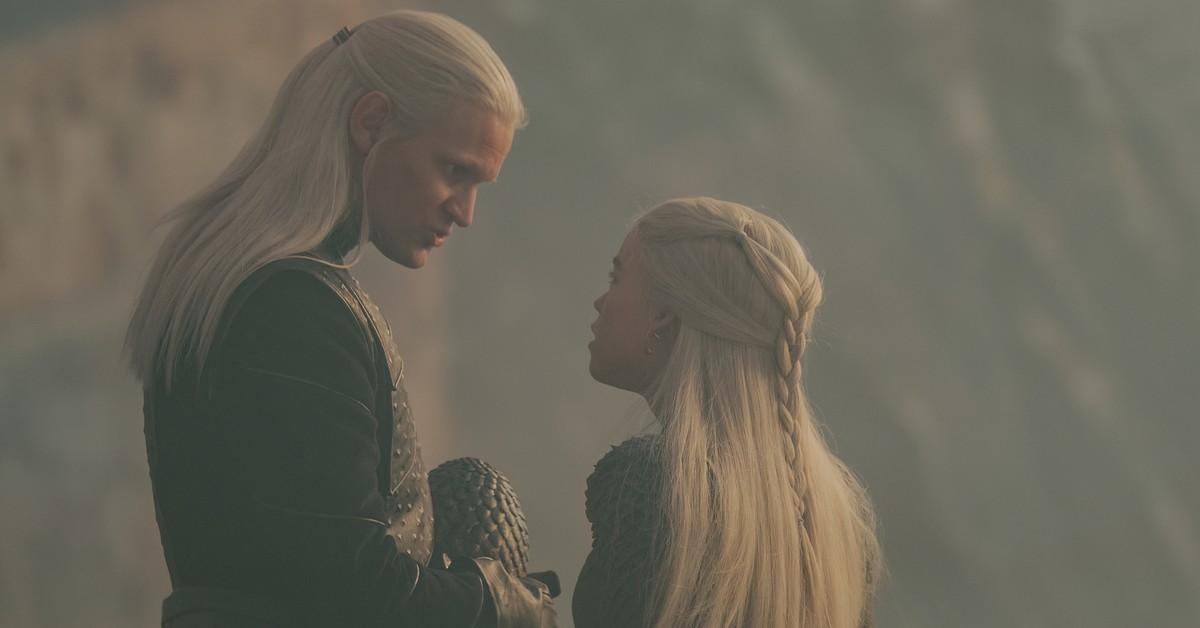 Article continues below advertisement
Daemon and Rhaenyra
The vibes between Daemon (Matt Smith) and Rhaenyra (Milly Alcock) were off from the second they started interacting in House of the Dragon. How creepy was it when Daemon gave Rhaenyra the necklace?
Well, if you felt like things were off between these two you were spot-on. In George's book, Daemon and Rhaenyra actually get married (after both of their first spouses die).
Did we mention that Viserys isn't against the incestuous factor of his brother's union with his daughter? Oh no. He's more upset that they didn't wait more than six months to get married after their first spouses died!
Article continues below advertisement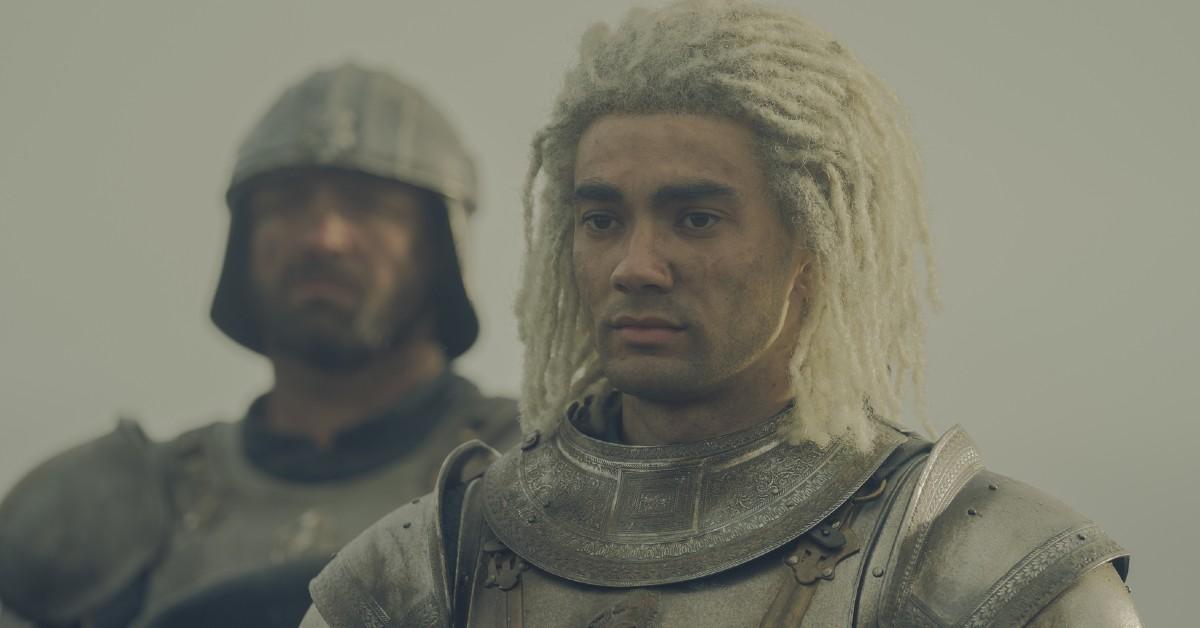 Rhaenyra and Laenor
Speaking of first husbands...the subject of Rhaenyra's first husband has yet to be broached in House of the Dragon. The fiery Targaryen princess resisted every time Viserys I attempted to set her up with a suitor. So, who is the man who ultimately wins Rhaenyra's heart?
Article continues below advertisement
Well, the word's out on whether Rhaenyra actually loves Laenor, but she does marry him in Fire & Blood first. Laenor is Rhaenyra's cousin, given that Laenor's mother, Rhaenys, is Visery's older sister.
Rhaenyra certainly doesn't waste much time marrying Daemon after Laenor's death in the original book, so it's safe to say their marital match was one of convenience, not love.
Article continues below advertisement
King Jaehaerys I and Aegon II
The man that started the Targaryen troubles (well, at least in House of the Dragon, anyway), Jaehaerys married his sister Alysanne.
Their children died before Jaehaerys did, resulting in a succession crisis, which led to Jaehaerys's grandson, Viserys I being named king...which led to the Targaryen civil war between Rhaenyra and Viserys I's first son, Aegon II.
Although Aegon II is currently a young child in House of the Dragon, he also continues the incestual Targaryen tradition later when he grows up. Aegon II ends up marrying his younger sister Helaena. The couple (ick) had three children in the book. However, none of Aegon II's offspring survived to adulthood. (Wonder why?)
Article continues below advertisement
Thankfully there aren't any other current incestual relationships in House of the Dragon. What we do know based on the book is that none of it ends well for anyone, especially Daemon and Rhaenyra in the book. Daemon's body is never recovered after he faced off against his nephew Aemond Targaryen, Viserys' second son by Alicent Hightower.
Aegon II has his dragon Sunfyre burn Rhaenyra alive and eat her. Let's just say it's tough to be a Targaryen.