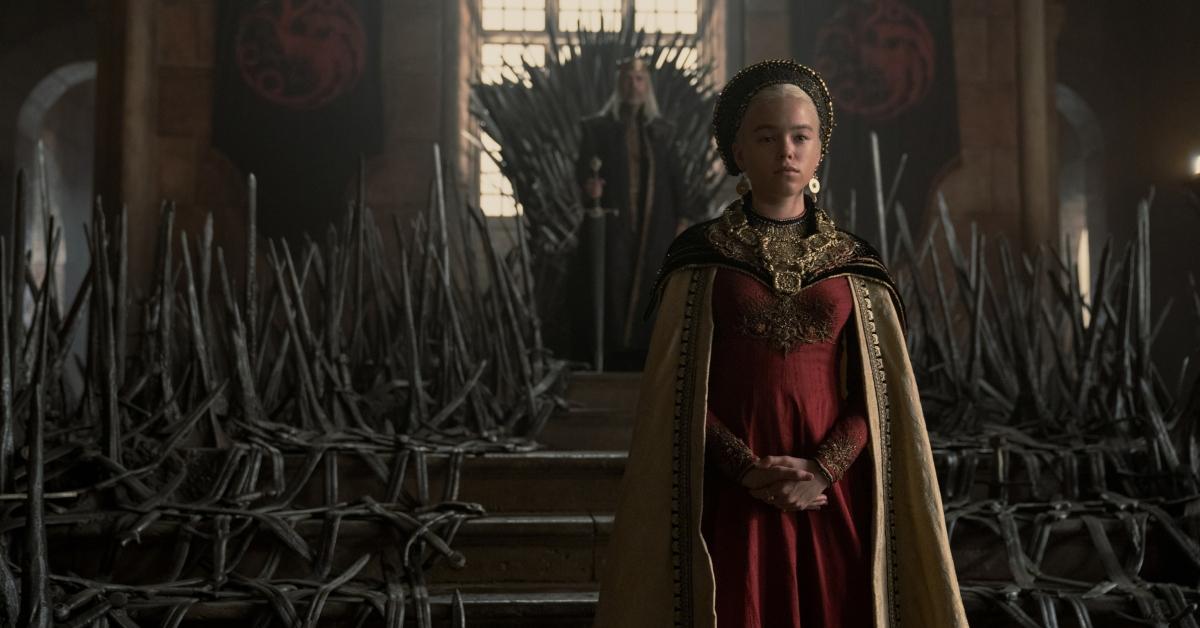 A Complicated Family Tree — How Is Rhaenyra Targaryen Related to Daenerys? (SPOILERS)
After three long years, audiences were thrust back into the very familiar world of Westeros with House of the Dragon — although now viewers are following Princess Rhaenyra Targaryen, portrayed by Milly Alcock, instead of Emilia Clarke's Daenerys Targaryen.
Article continues below advertisement
As we also learn in the Season 1 premiere, this story takes place 172 years before the birth of the Mother of Dragons herself, so naturally, fans are curious about the Targaryen family tree.
So, how is Rhaenyra Targaryen related to Daenerys?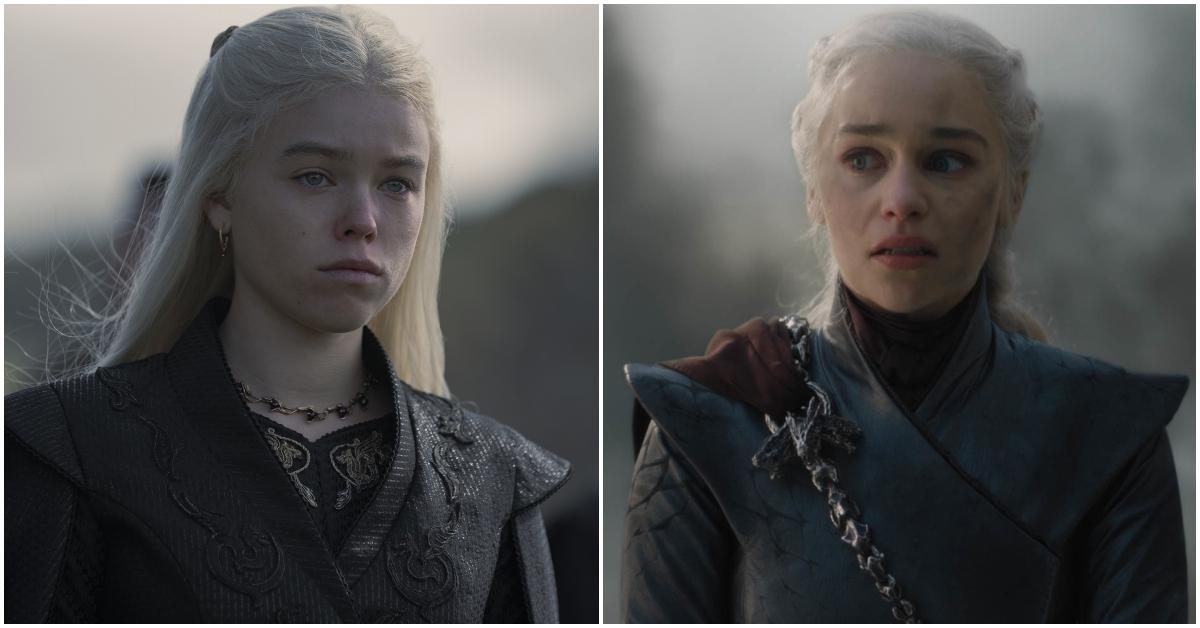 While there are various timelines circulating the internet regarding the Targaryen family tree, the common consensus is that Daenerys is a distant niece of Rhaenyra.
Thus far, House of the Dragon has established quite a bit concerning Rhaenyra's family and the unfortunate tragedies that have befallen them, including the loss of her mother, Aemma Arryn, and brother, Baelon.
Article continues below advertisement
Prince Daemon Targaryen (Matt Smith), her uncle, brings scenes of brutality, arrogance, and a warrior's mentality as commander of the City Watch in King's Landing.
We also see the first female be named heir to the throne when King Viserys I chooses Rhaenyra to succeed him, achieving what Princess Rhaenys Targaryen (Eve Best), otherwise known as "The Queen Who Never Was," did not.
Does Princess Rhaenyra become Queen? Spoilers ahead!
It's complicated. While Rhaenyra is the heir to the throne, her claim is seen as illegitimate because she is not a man. While she is away expecting the birth of her sixth child, her half-brother Aegon II is crowned king upon the death of her father, King Viserys I.
In mourning, Rhaenyra organizes a coronation of her own in Dragonstone. This would ignite the Targaryen civil war known as the "Dance of Dragons."
Article continues below advertisement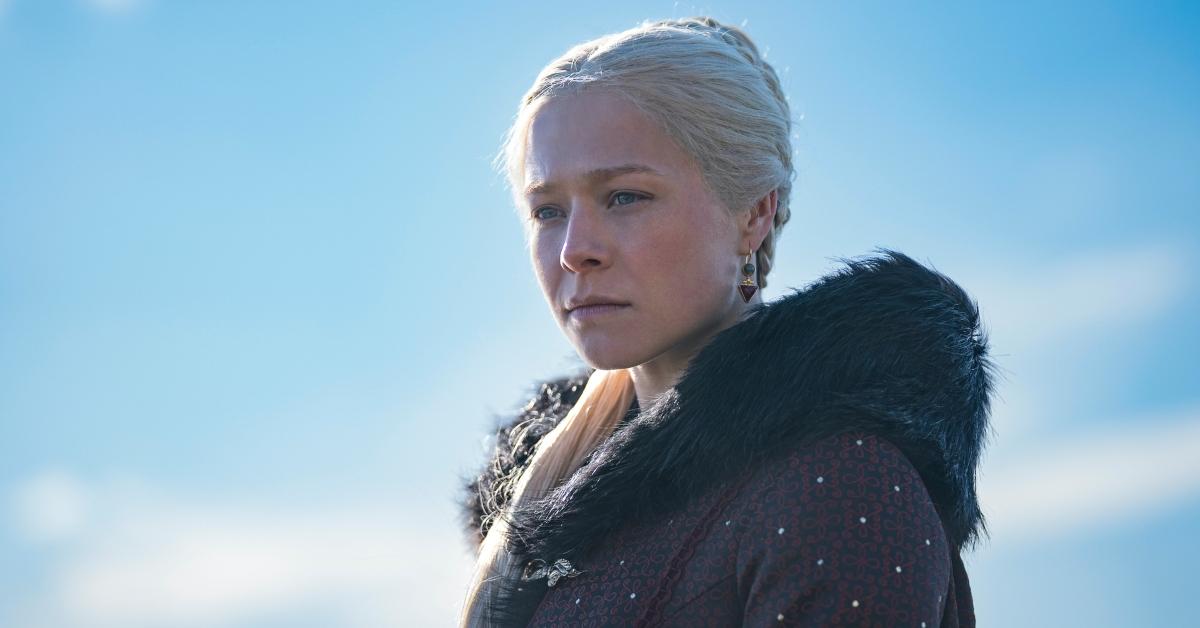 Similarly, even though Daenerys is the only living heir to King Aerys II, her claim to the throne is also doubted. Both of these characters are forced to fight for something that they feel is rightfully theirs.
For Daenerys, Robert's Rebellion saw her father overthrown and killed by his own Kingsguard in Jamie Lannister, forcing her and her brother, Viserys, into hiding.
Article continues below advertisement
Rather than focus on whether or not Rhaenyra becomes queen, the focus should instead be on her journey to reclaim the crown and the lengths she goes to in order to make that a reality for herself. Unlike Daenerys, for the most part, Rhaenyra's compassion does not always prevail in that regard.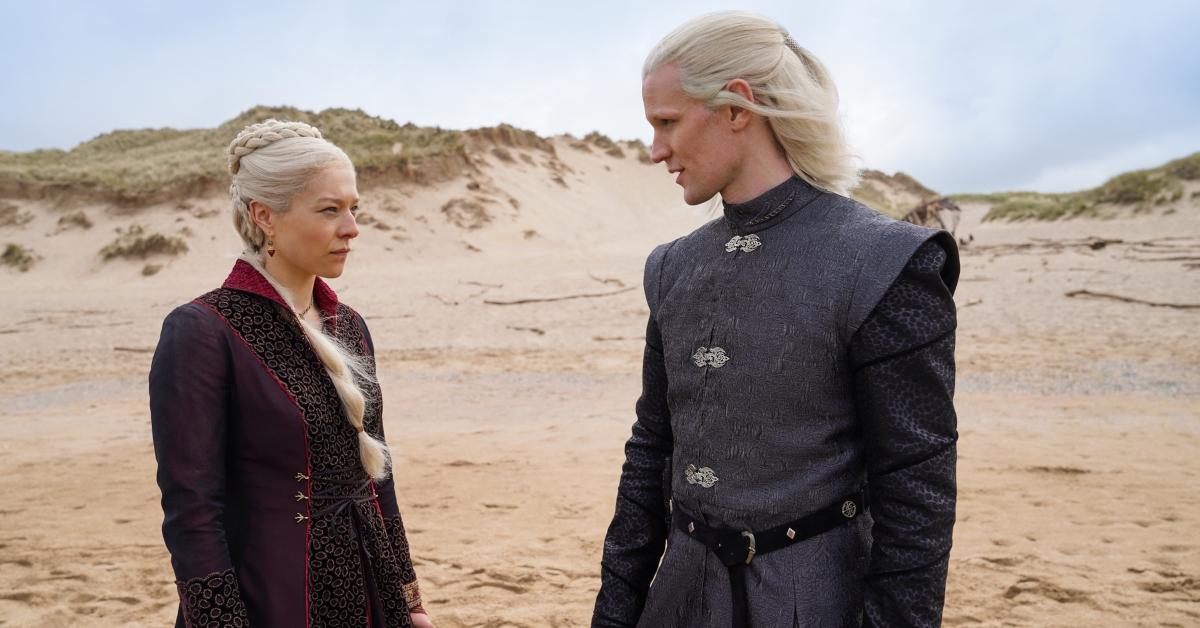 Article continues below advertisement
Many times, we saw Daenerys have the opportunity to rule a people but choose to free them instead. It will also be interesting to see how audiences react to the way Rhaenyra handles acts of disloyalty compared to Daenerys.
One thing that is important to note is that Rhaenyra had familial support early on as a princess and, one day, as a self-coronated queen.
Aside from her brother Viserys who treated her horribly, Daenerys had no other Targaryen by her side until we learn of Jon Snow's true lineage. While both characters experience difficult and bloodied paths to the throne, Daenerys' is the most lonely from that point of view.
Tragedy, unfortunately, is a regular occurrence for Rhaenyra and Daenerys as their stories progress. Losing loved ones, fighting family, and ultimately losing oneself. As Cersei Lannister said, "When you play the game of thrones, you win or you die."
Watch House of the Dragon Sundays at 9 p.m. EST on HBO.