Jon Snow Was Revealed to Be a Targaryen in 'Game of Thrones' — How Is He Related to Rhaenyra?
How is Jon Snow related to Rhaenyra Targaryen? 'House of the Dragon' makes a small mention of Jon Snow with regards to a Targaryen prophecy.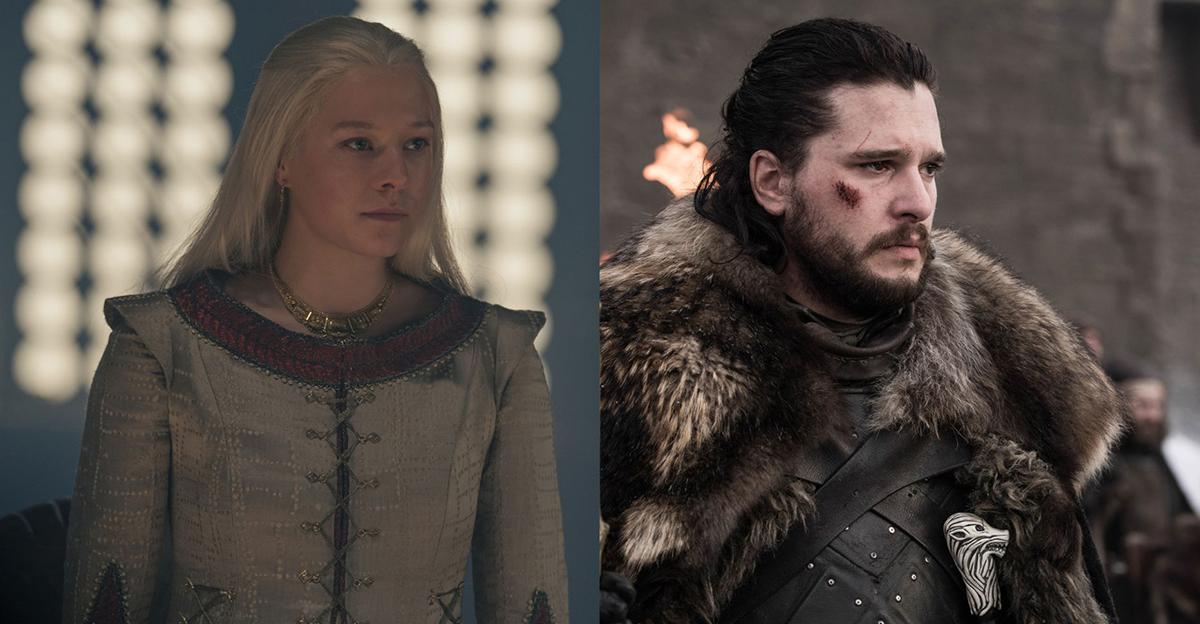 The Game of Thrones universe is still kicking thanks to House of the Dragon. The new HBO series is set 200 years before the events of the original show and focuses on the Targaryens as they sit on the Iron Throne. Though they maintain a firm grip over Westeros, their rule is challenged from within as ambitious members of the family seek to take what is theirs with fire and blood. Much like the first series, there's plenty of fantasy drama and action to be had.
Article continues below advertisement
Considering that two full centuries separate House of the Dragon and Game of Thrones, it's reasonable to think that our favorite characters from the original series won't make an appearance anytime soon. But the very nature of a series based on the Targaryens will unavoidably call Jon Snow to attention. Fans will remember the shocking revelation that Jon is of Targaryen descent.
His place in the bloodline puts him in relation with Rhaenyra Targaryen, but how?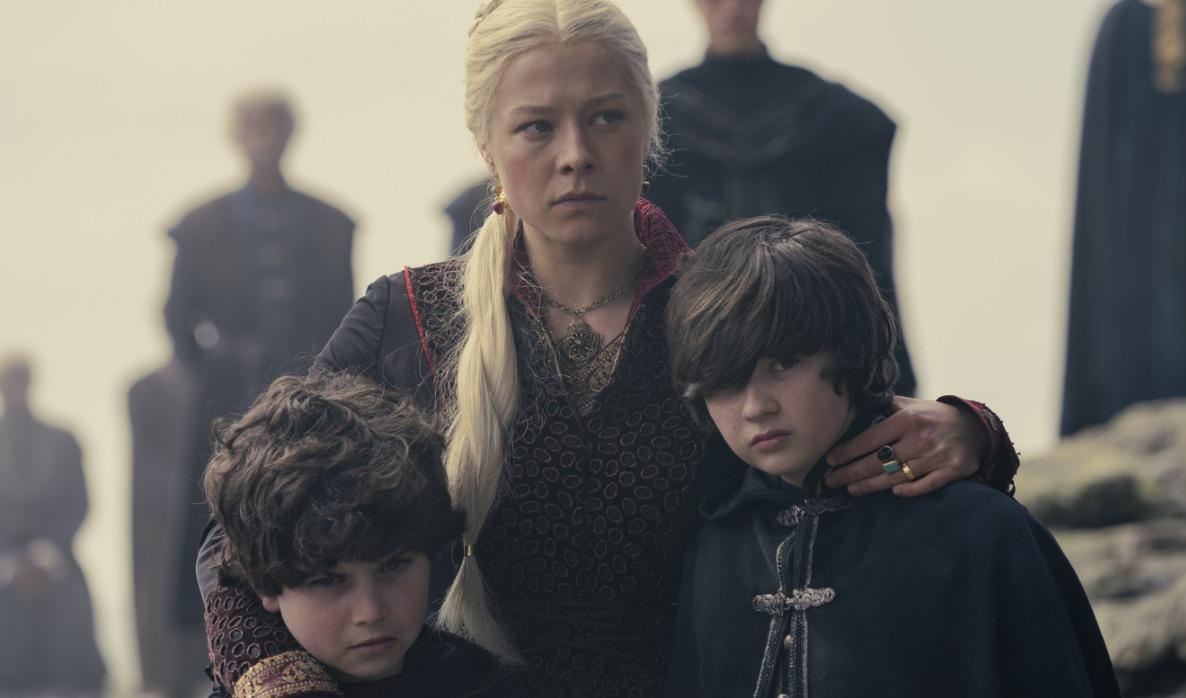 Article continues below advertisement
How is Jon Snow related to Rhaenyra Targaryen?
In the Season 7 finale of Game of Thrones, it is revealed that Jon Snow (Kit Harington) is of Targaryen descent. He is originally born as Aegon Targaryen, the bastard son of King Rhaegar Targaryen and Lyanna Stark. This also makes him the nephew of his lover Daenerys (Emilia Clarke). Up until the end of the series, he is a legitimate heir to the Iron Throne.
In the controversial series finale, he is stripped of his titles and sent to live out a life sentence at the Night's Watch for killing Daenerys.
However, that doesn't change the fact that Targaryen blood runs in his veins. In fact, his lineage puts him just about in direct relation to Rhaenyra Targaryen (Emma D'Arcy). But how exactly are they related? The answer is pretty intriguing.
Daenerys is the direct descendant of Rhaenyra, making her Dany's seven-times great-grandmother. Since they share the same paternal bloodline, that makes Rhaenyra Jon's eight-times great-grandmother.
Article continues below advertisement
However, accounts differ on how close both of them are to Rhaenyra. While Elite Daily traces their lineage back across seven or eight generations between Dany and Jon respectively, Harper's Bazaar calculates eight or nine generations. As if trying to keep tabs on the Targaryens wasn't difficult enough already, it certainly doesn't help that much of the family shares maternal and paternal bloodlines.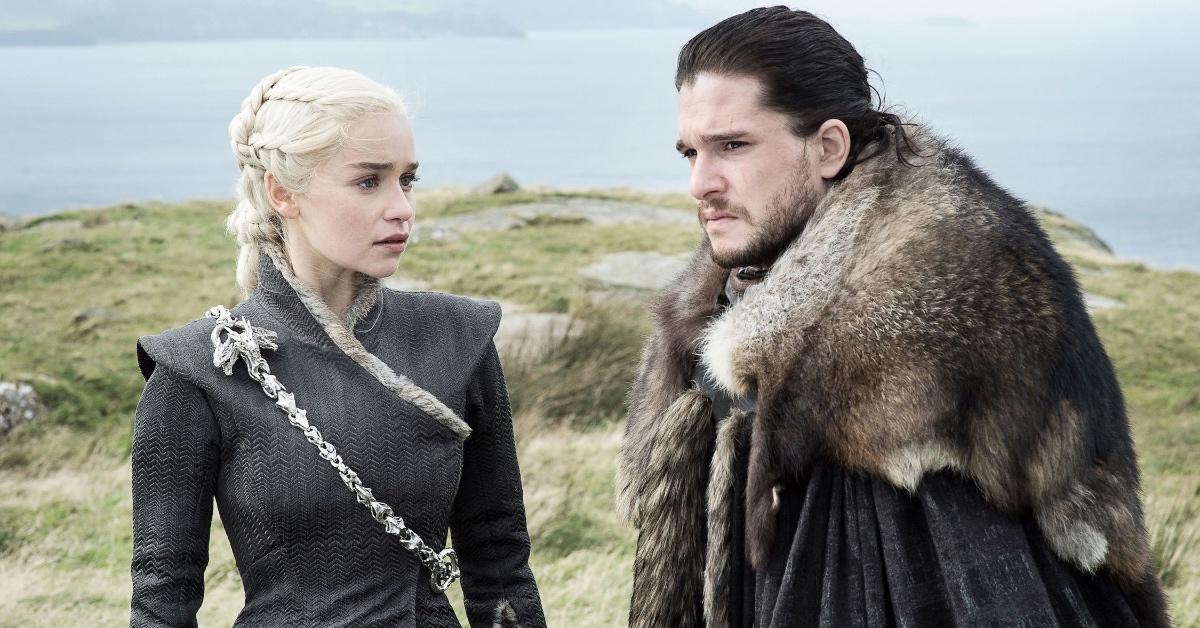 Article continues below advertisement
When it comes to the royal families of Westeros, incest certainly isn't a dealbreaker when it comes to ambitions for the throne. The Targaryens (and eventually, the Lannisters) are extremely culpable of incestuous relations between family. In fact, this behavior was nearly perpetuated several generations down when Jon and Dany became lovers. It shouldn't come as any surprise that these relationships run disturbingly deep.
Catch new episodes of House of the Dragon Sunday nights at 9 p.m. EST on HBO.