The Infamous "Targcest" Continues With Prince Aegon II's Marriage (SPOILERS)
Who is Aegon Targaryen's wife? The critically acclaimed eighth episode of 'House of the Dragon' offers viewers yet another incestuous relationship.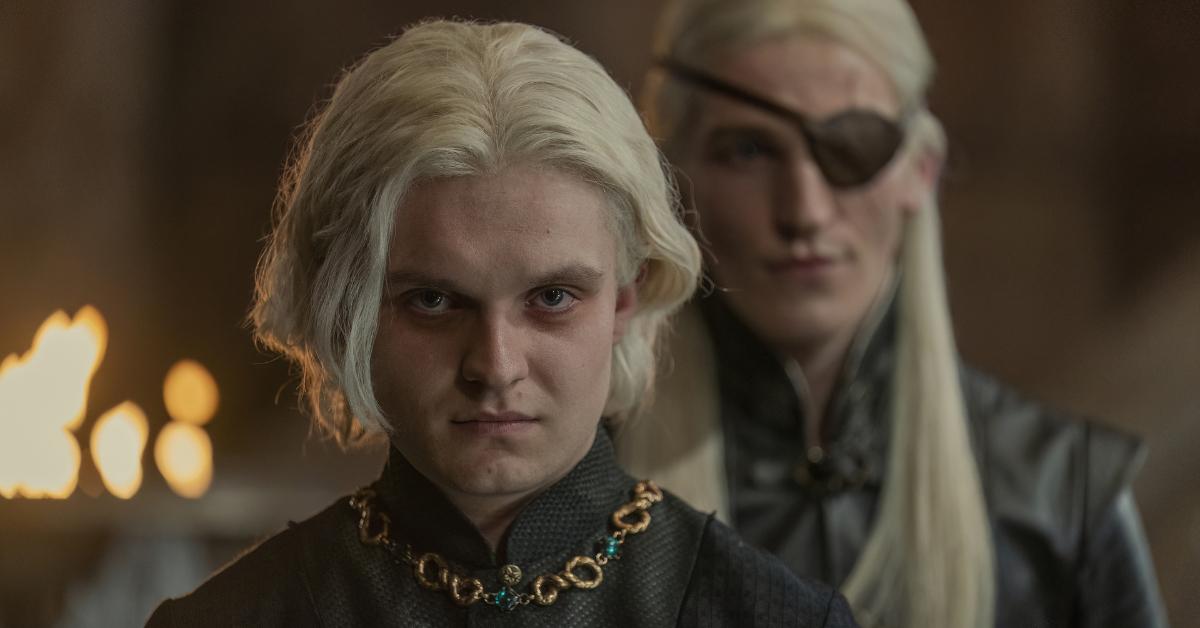 Spoiler alert: This article contains spoilers for Fire & Blood and House of the Dragon.
We don't know about you, but we think Alicent Hightower (Olivia Cooke) is a total hypocrite. Since the beginning of House of the Dragon, she's been appalled by the Targaryens and their "queer customs" of incestuous marriages. It seemed the queen consort would actively protect her children from those traditions, but she shockingly gave in to the nefarious "Targcest."
Article continues below advertisement
In the eighth episode, titled "The Lord of the Tides," much has changed. Alicent's children have grown up, which means they must take on more significant responsibilities (aka marriage). We soon discover that Prince Aegon II Targaryen (Tom Glynn-Carney) is married, but to whom? Here's what we know about his wife.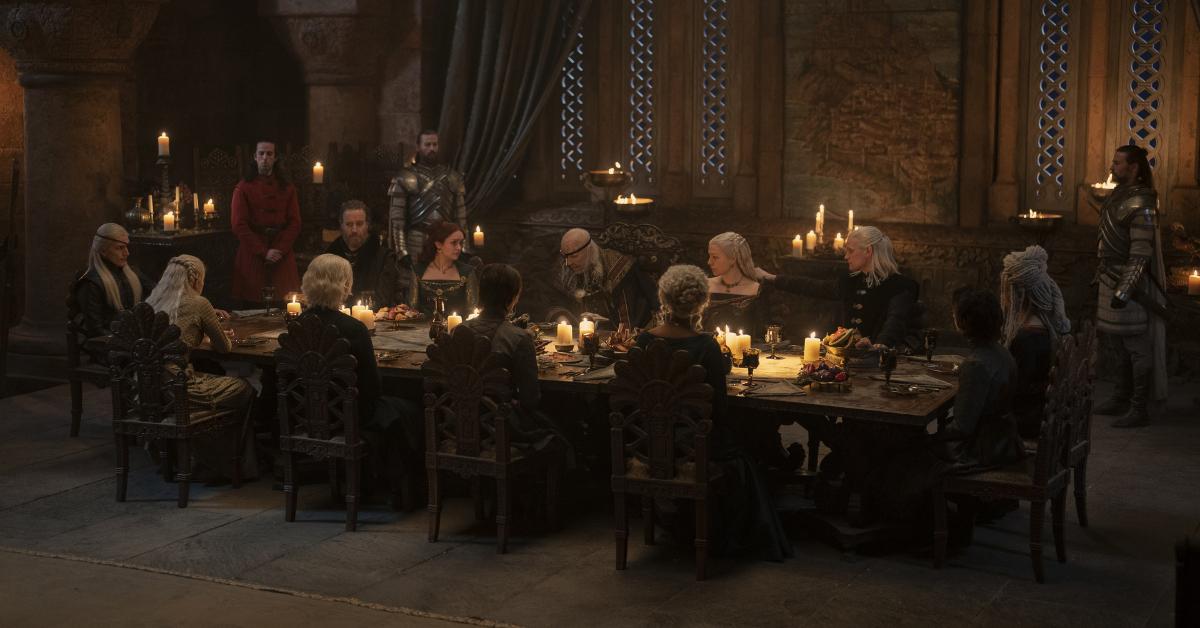 Article continues below advertisement
Who is Aegon Targaryen's wife?
Although it's not explicitly revealed, fans will be disgusted to learn that Aegon II is married to his sister, Princess Helaena Targaryen (Phia Saban). Many viewers connected the dots after Alicent confronts her sleazy son about his nonconsensual encounter with a maid named Dyana and tells him that this would affect his wife.
At the family dinner later on, Helaena makes an entertaining yet awkward speech that rightfully drags her husband's name through the mud. Now, this seems to be good enough evidence to suspect the siblings are joined together. However, if this assumption isn't cutting it for you, just know that Aegon II and Helaena are married in George R.R. Martin's Fire & Blood.
Article continues below advertisement
The pair eventually have children — fraternal twins Jaehaerys and Jaehaera and a boy named Maelor.
It's unclear if we'll see the trio in the next two episodes, but we have reason to believe they won't make their live-action debut until Season 2 of House of the Dragon. By then, the highly anticipated Dance of the Dragons will be well underway, meaning Helaena will be subject to one of the most horrific things a parent could experience.
Article continues below advertisement
Helaena Targaryen is forced to make an impossible decision.
Following the death of King Viserys I Targaryen, a war for succession begins.
Prince Aegon II eventually takes the throne, meaning Princes Helaena becomes the queen. Princess Rhaenyra rejects this outcome and crowns herself as Queen of the Seven Kingdoms on Dragonstone. Helaena refuses to swear her allegiance to Rhaenyra, and as a result, Prince Daemon Targaryen hires two assassins, Blood and Cheese, to murder one of her sons.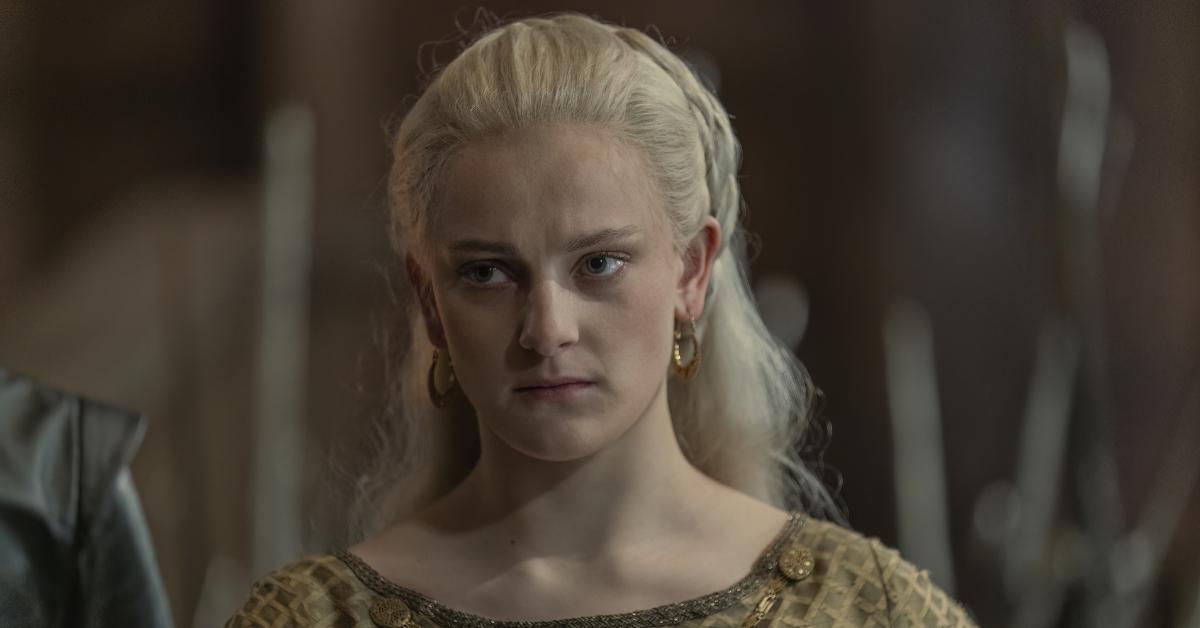 Article continues below advertisement
The two sneak into Alicent's chambers and surprise Helaena, holding her children hostage and forcing her to choose which one of her sons should be the one to die. She offers herself, but the duo turns down her proposition. Instead, they threaten to rape and kill all three of her children if she doesn't make a decision.
Helaena reluctantly picks Maelor, whom she deems too young to understand what is truly happening. In response, the assassins choose to decapitate Jaehaerys instead. Afterward, Helaena becomes severely depressed and eventually dies by suicide.
New episodes of House of the Dragon air Sundays at 9 p.m. EST on HBO and HBO Max.