Alicent Hightower's Death Might Not Be Satisfying to 'House of the Dragon' Fans
Alicent Hightower's slow descent to self-righteous fury in 'House of the Dragon' has fans wondering: How does she die in the show?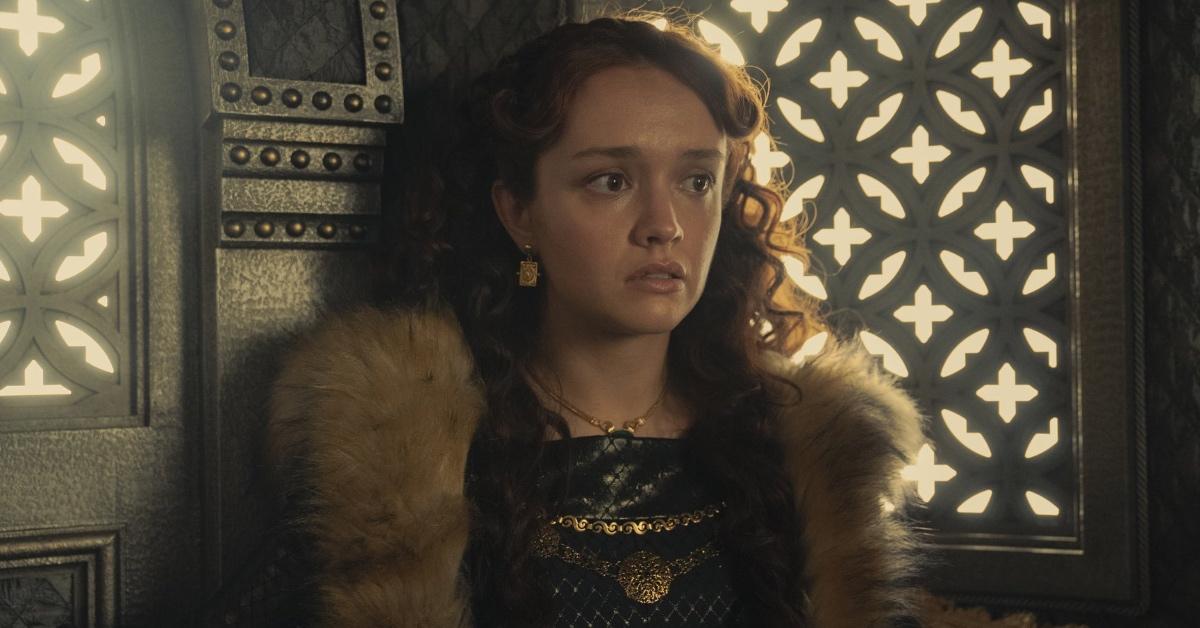 Spoiler alert: This article contains spoilers for Fire & Blood and potentially House of the Dragon.
The one rule of Westeros is that "all men must die." Throughout the years, fans of the series have watched their favorite characters die, and House of the Dragon is no different.
Article continues below advertisement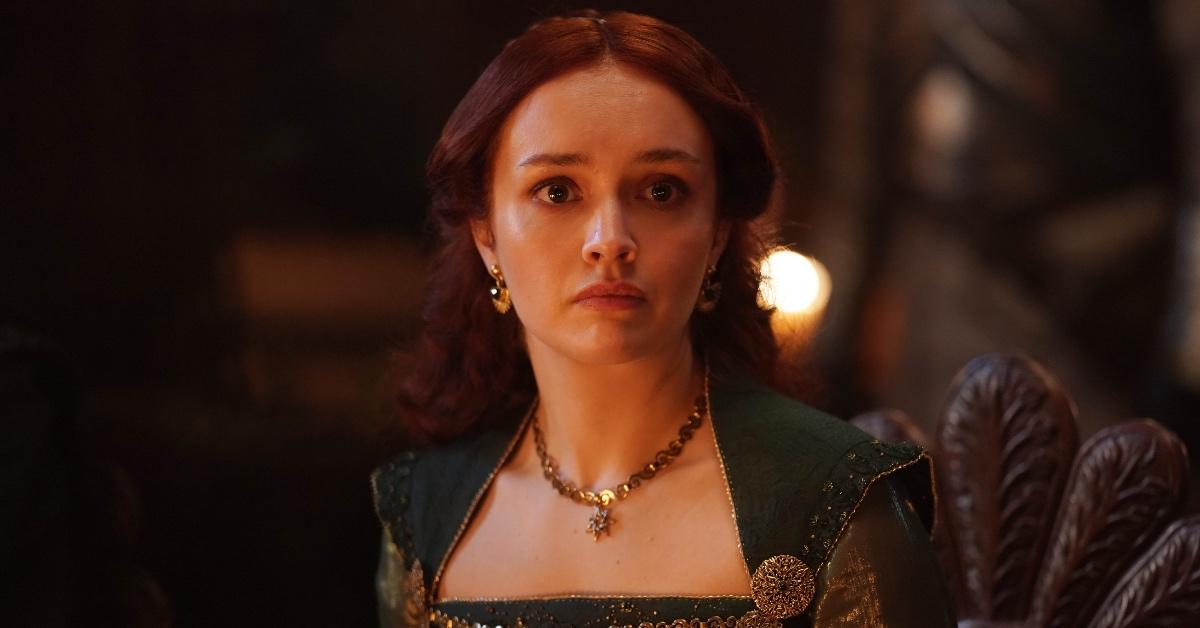 Article continues below advertisement
How does Alicent Hightower die?
Alicent effectively begins the Targaryen civil war known as the Dance of Dragons. Following the passing of King Viserys I, instead of allowing the crown to pass to Princess Rhaenyra (Milly Alcock and Emma D'Arcy) as intended, she hosts a small council meeting of "greens" (loyalists to her family) that crown her son, Aegon II, as successor and king. She also marries her daughter, Helaena, to Aegon II and crowns her queen.
In a swift attempt to appease Rhaenyra, Alicent and her small council offer for Rhaenyra's family to keep Dragonstone and for Driftmark to pass to Lucerys, amongst other promises. However, Rhaenyra rejects the offer because her birthright was stolen.
Article continues below advertisement
Following Aemond's slaying of Lucerys, the "blacks" (Rhaenyra loyalists) retaliate by capturing King's Landing and killing Helaena's children. Although Alicent is later freed, she is initially bound in chains while her companions are beheaded, including her father.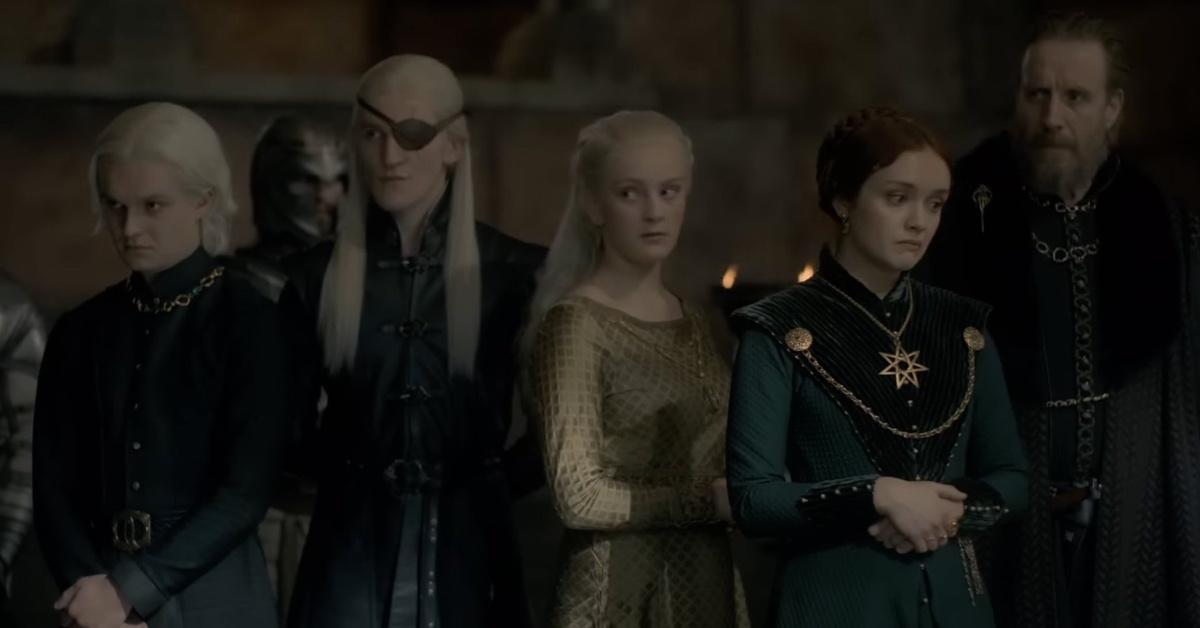 Article continues below advertisement
Fearing more deaths in her family, Alicent begs for peace and offers to split Westeros down the middle with Rhaenyra, but this suggestion is rejected.
Following the death of Rhaenyra and the poisoning of Aegon II, Alicent is arrested by the Velaryons. Aegon III, the eldest remaining son of Rhaenyra Targaryen, takes the throne, and Alicent remains in the Red Keep in King's Landing but refuses to admit defeat, even when her remaining grandchildren are betrothed to sitting royals.
As such, Alicent is confined to Maegor's Holdfast for the rest of her life, and she eventually dies of Winter Fever. Toward the end of her life, Alicent reportedly goes mad and develops a distaste for the color green.
Article continues below advertisement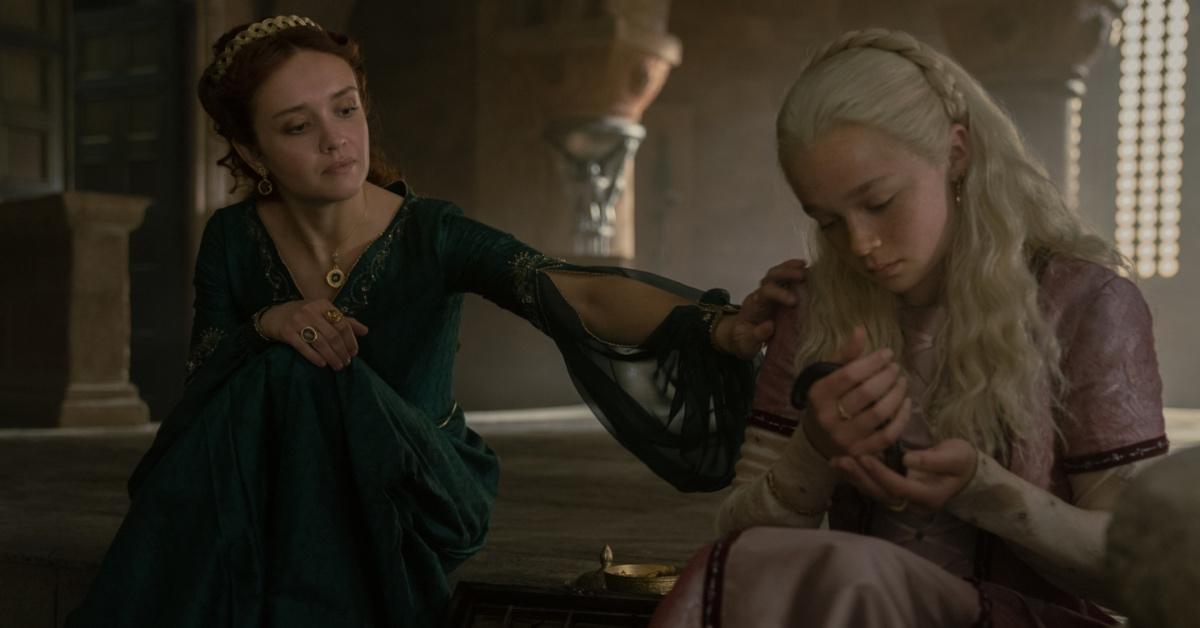 Although House of the Dragon has been known to change details from Fire & Blood, it is unlikely that Alicent's story, which has been integral to the plot of House of the Dragon, will be changed significantly.
New episodes of House of the Dragon premiere Sundays at 9 p.m. EST on HBO and HBO Max.