The Targaryens Have a Long-Standing Tradition of Unorthodox Relationships
Why do the Targaryens in 'House of the Dragon' marry each other? It has been part of the family for centuries and fans of the books know a lot about it.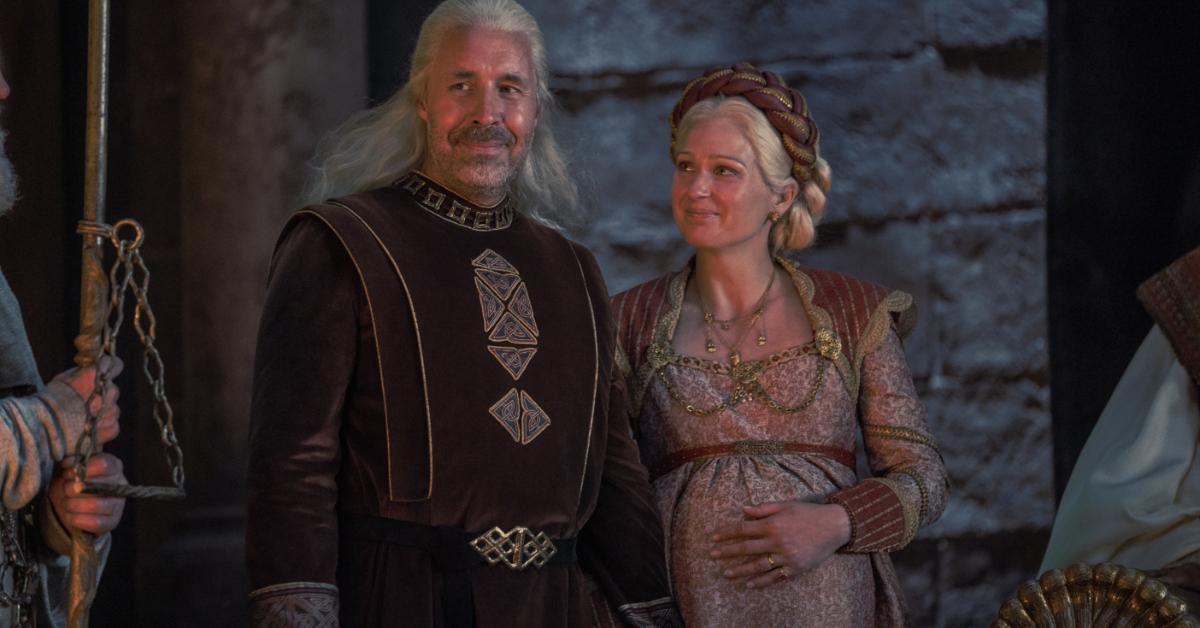 Before House of the Dragon was thought up, fans of Game of Thrones knew all about how the Targaryen family works. As in, fans were well aware of the fact that members of the Targaryen family have had romantic relationships with each other for centuries. But, why do the Targaryens in House of the Dragon marry each other?
Article continues below advertisement
If you ever watched Game of Thrones (which, let's face it, you probably did if you plan to tune in to the spinoff), then you know that Daenerys's own brother once threatened to have sex with her before he sold her to Khal Drogo. So the idea of incest in the Targaryen family isn't exactly foreign. But in the spinoff, there's a whole lot more of it.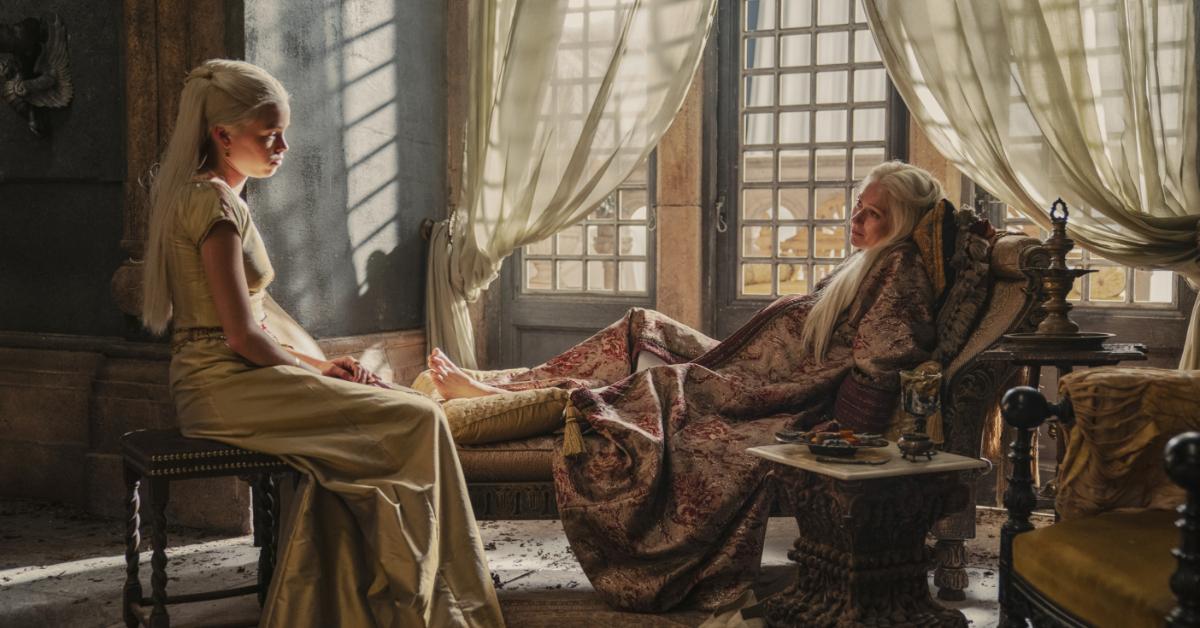 Article continues below advertisement
Why do the Targaryens marry each other in 'House of the Dragon'?
It's briefly explained in Game of Thrones and more thoroughly discussed in the A Song of Ice and Fire books that the Targaryens marry each other in order to keep the family bloodline pure. You know that white-blonde hair that the entire family sports proudly? That is thanks to the Targaryens continuously marrying and conceiving children within the family.
It's one reason why Jon Snow doesn't have the signature Targaryen hair, despite being a Targaryen by blood. His mother, Lyanna Stark, married Rhaegar Targaryen and together, they conceived Jon. But, because Lyanna wasn't a Targaryen like her husband, Jon inherited his looks from the Stark side.
Article continues below advertisement
George R.R. Martin told Entertainment Weekly in 2018 that, to him, the Targaryens are "distinctly different" from other families in his books.
"They're kings," he told the outlet. "They're practicing incest like the Ancient Egyptians to try to keep the bloodline pure. And they have the dragons, which nobody else has. You can never go wrong with a dragon."
Article continues below advertisement
Not only have the Targaryens practiced incest for centuries, but some members of the family also leaned into the belief of polygamy. Like Aegon Targaryen I, who married both of his sisters, Visenya and Rhaenys.
The fact that Targaryens marry each other isn't a huge plot point in Game of Thrones since there are just a few members of the family left when the series begins. But House of the Dragon will undoubtedly look at that part of the family's history a lot more closely.
Article continues below advertisement
'Game of Thrones' fans rooted for Daenerys and Jon Snow, an aunt and nephew.
Despite incest being, well, icky all around, Game of Thrones fans actually wanted Jon and Daenerys to get together toward the end of the series. Even though Daenerys is Jon's aunt since her brother fathered Jon, fans argued that intrafamilial relationships have always been normal for the Targaryens.
And in the end, Jon and Daenerys did sleep together and they were together for a while.
The Lannisters aren't above incest either.
To be fair, there don't seem to be many Game of Thrones houses that take the negative aspects of incest seriously. The Starks are not historically incestuous, but siblings Cersei and Jaime Lannister had an affair for years. And there was a time when Robert Arryn suggested to Sansa Stark that they get married even though they are cousins.
Article continues below advertisement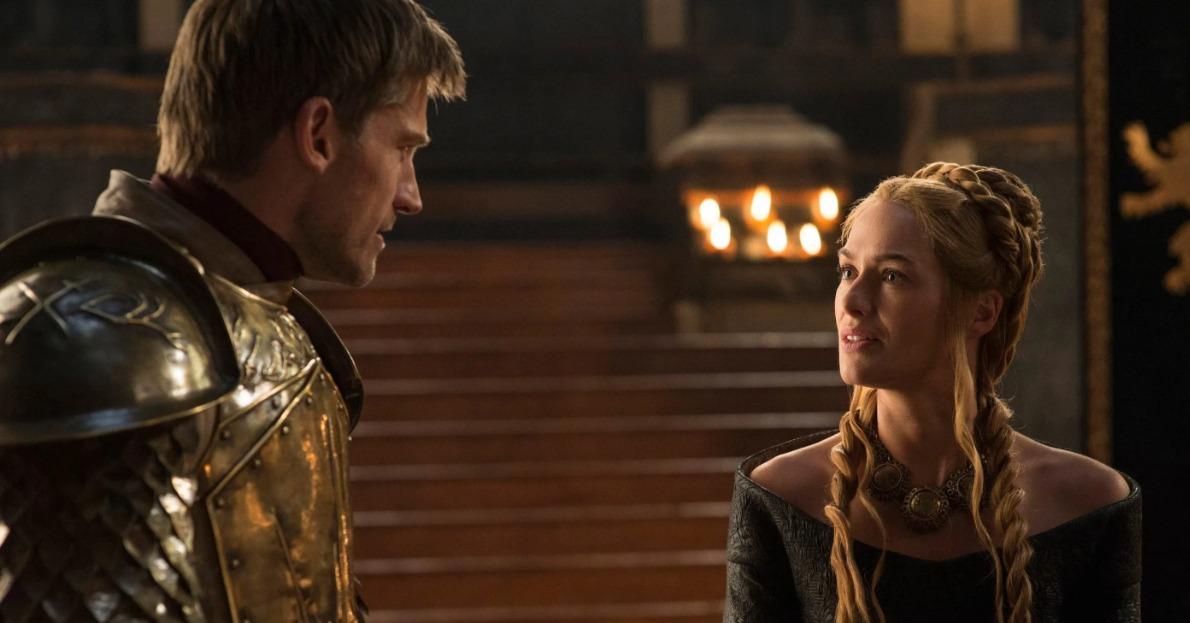 Incest is, unfortunately, a *thing* in both Game of Thrones and House of the Dragon. And in the latter, it's even more common, so we'd better just get used to it.
Watch House of the Dragon on Sundays at 9 p.m. EST on HBO Max.