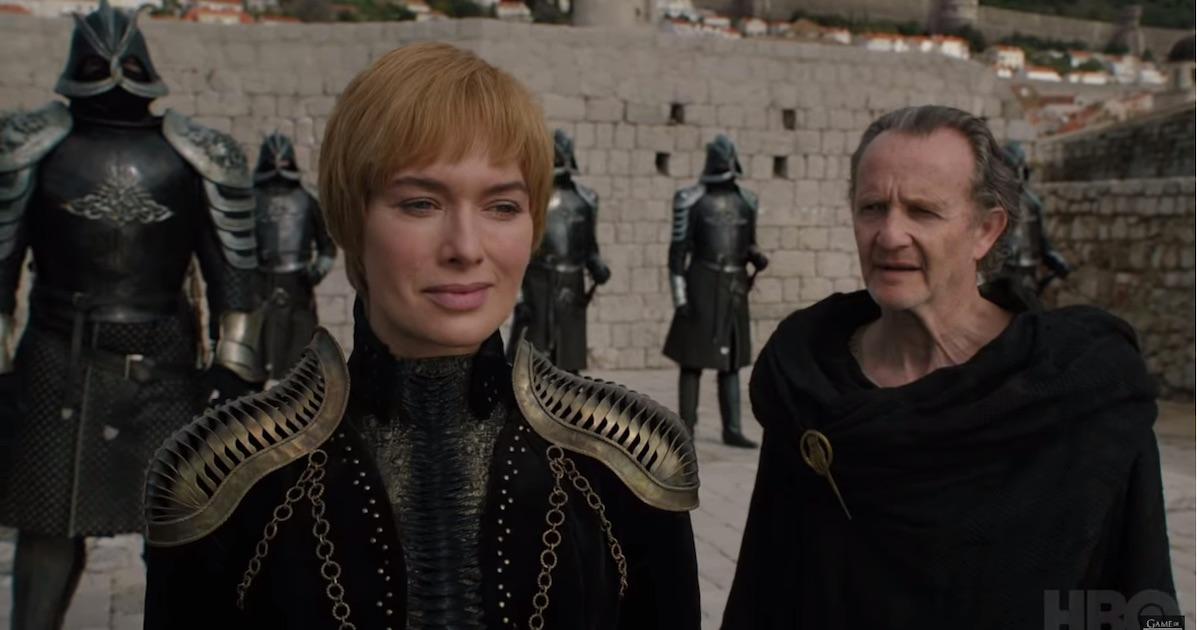 Is Cersei Lannister Really Pregnant on 'Game of Thrones'?
There are so many questions to be answered during Season 8 of Game of Thrones — one of which involves Cersei Lannister and her unexpected pregnancy.
Article continues below advertisement
The current queen of the Seven Kingdoms revealed she was expecting a child last season, but seeing as Cersei (played by Lena Headley) is not the most honest character in the HBO series, fans are convinced King Baratheon's widow is up to her usual tricks.
So, is Cersei really pregnant? 
Early on in Season 7, Cersei told her brother/lover Jaime Lannister (Nikolaj Coster-Waldau) that she was expecting another child — and for some, it seemed like a power move more than anything else. However, as the script for that episode read, "She nods, it's true. [. . .] Her happiness is contagious. They get another chance at family. This time with no one standing in their way."
Article continues below advertisement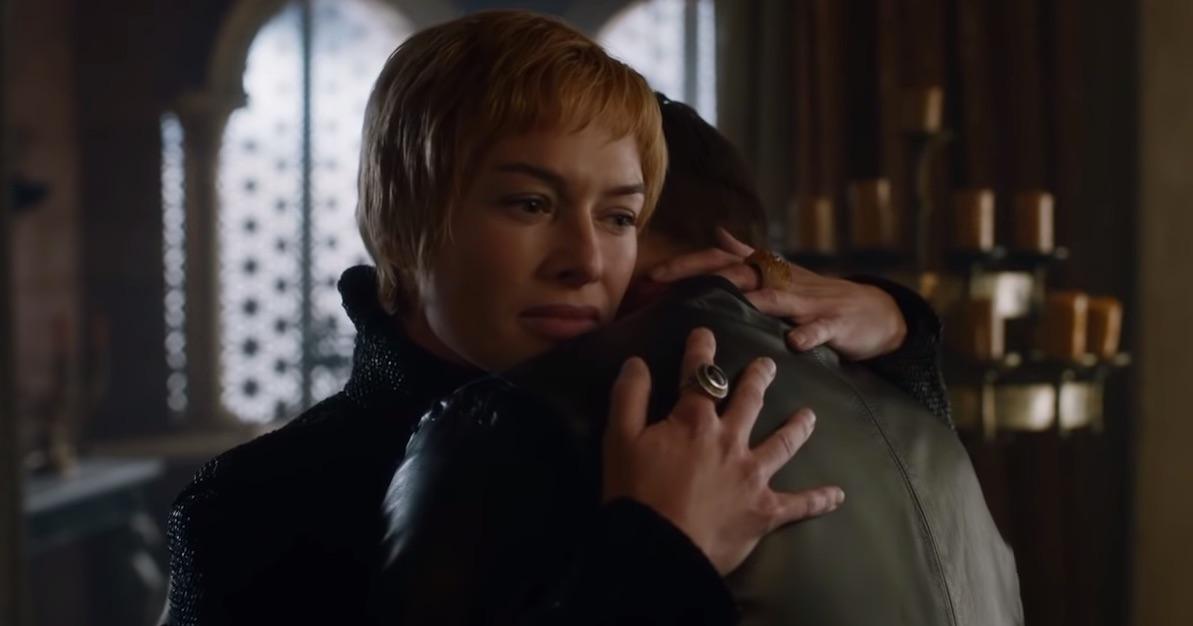 That confirmation is followed by brother Tyrion Lannister (Peter Dinklage) also accepting that Cersei is actually pregnant, with the script adding, "Tyrion sees what he sees and knows what it means. He can hardly believe it, but knows it to be true. [. . .] She stays silent for too long, long enough to tell him that he's right." This means that Cersei is most likely pregnant, at least for the time being.
Article continues below advertisement
But wait, isn't Cersei drinking wine in the Season 8 trailer? 
Eagle-eyed viewers still aren't convinced a Lannister baby is on the way, pointing to the fact that Cersei is seen sadly sipping wine in the upcoming season, something a pregnant woman would never do. This could mean Cersei was pregnant but had a miscarriage.
On reddit, fans shared a Season 7 outline that included a miscarriage, however that did not happen, which means Cersei could lose her baby in Season 8.
"And back in the Red Keep, Cersei wakes in the night. Something is wrong. She gets out of bed, grabs a lantern, and sees that her nightgown is soaked in blood, the bedsheets soaked in blood," the outline read. "She screams, and the scream echoes from the top of the highest tower of the Red Keep."
Article continues below advertisement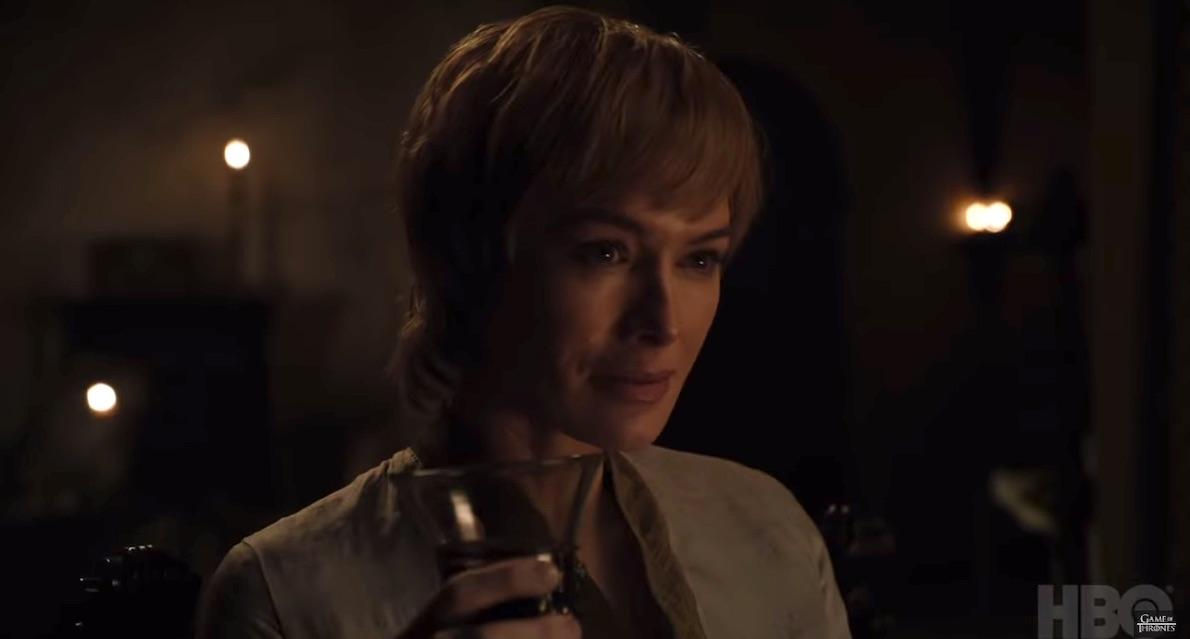 Most fans point to Maggy the Frog's prophecy to explain why Cersei can't have another child.
Article continues below advertisement
What did the witch tell Cersei? 
Following the death of her daughter Marcella in Season 5 — Ellaria Sand poisoned her with a kiss as revenge against Cersei for the death of her lover, Oberyn Martell — Cersei shared a prophecy revealed to her years ago.
"She promised me three children . . . she promised me they'd die," Cersei told Jaime. "Everything she said came true.. This prophecy, it's fate."
The prophecy also predicted Cersei would not marry a prince, but a king (true) and as queen she would be replaced by someone "younger, more beautiful," which also happened — although temporarily. RIP Margaery.
Article continues below advertisement
Like most fan theories, the relevance of the prophecy has many fans divided. "Cersei has already broken that prophecy by having had four live births. She mentioned a dark-haired son who died as a baby to Catelyn. Using that prophecy to predict a future miscarriage is pointless as it has already proven false," one viewer commented on reddit.
Another disagreed, comparing Cersei to Daenerys Targaryen — the real "younger, more beautiful" queen who will ultimately replace her (fingers crossed). "I think the contrast would be great," the fan wrote of the miscarriage. "I see that being the final step that fulfills Maggy the Frog's prophecy. Dany gets everything that Cersei had or ever wanted... It has to come into play IMO."
Article continues below advertisement
We'll just have to wait and see if the Cersei miscarriage predictions are true since Season 8 spoilers are nearly impossible to find. According to Sophie Turner, who plays Sansa Stark, the cast was given "disappearing scripts" to avoid any leaks. "We would have it on an app," Sophie told Digital Spy of the scripts. "We would get sent sides for the scene [we were shooting] the next day. So we would have to learn it all the day before. And once you've read it, it disappears 24 hours later, and you can never access it again. It's tighter than the White House security!"
Watch Game of Thrones on HBO when it returns Sunday, April 14 at 8 p.m.