Where's Viserion, the "Ice Dragon" in Season 8 of 'Game of Thrones'?
It's been a while since Season 7 so you'll be forgiven if you've forgotten what happened tot he third dragon on 'Game of Thrones'. Here's a brief review.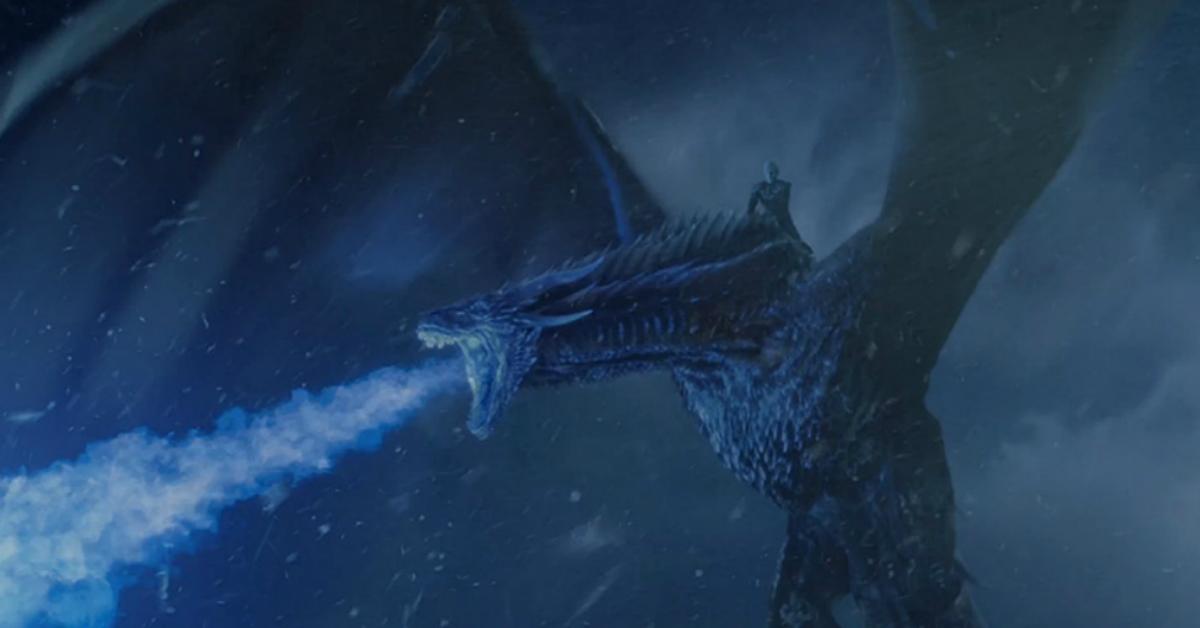 Spoilers ahead!
If you're not all caught up on Game of Thrones and don't want some of the show spoiled for you, then come back and read this article once you're current.
One of the more heartbreaking and horrifying events in Season 7 was the fall of the Night's Watch's wall, which was accomplished largely thanks to the super traumatic death of Viserion.
Article continues below advertisement
It wasn't just a death, however. The Night King put Olympic javelin throwers to shame and tossed an ice spear right into the heart of Daenerys' beloved baby, Viserion, and then turned the dragon into a wight.
With a single throw, he turned one of mankind's greatest weapons against the undead snowmen into an ally for the White Walker cause, and the Wall came tumbling down as a result.
Noticeably missing from the Game of Thrones Season 8 trailer, however, was Viserion and his burning blue eyes, which is leading a lot of people to ask:
So, what happened to the third "ice" dragon?
Technically, however, the term ice dragon is a bit of a misnomer.
Article continues below advertisement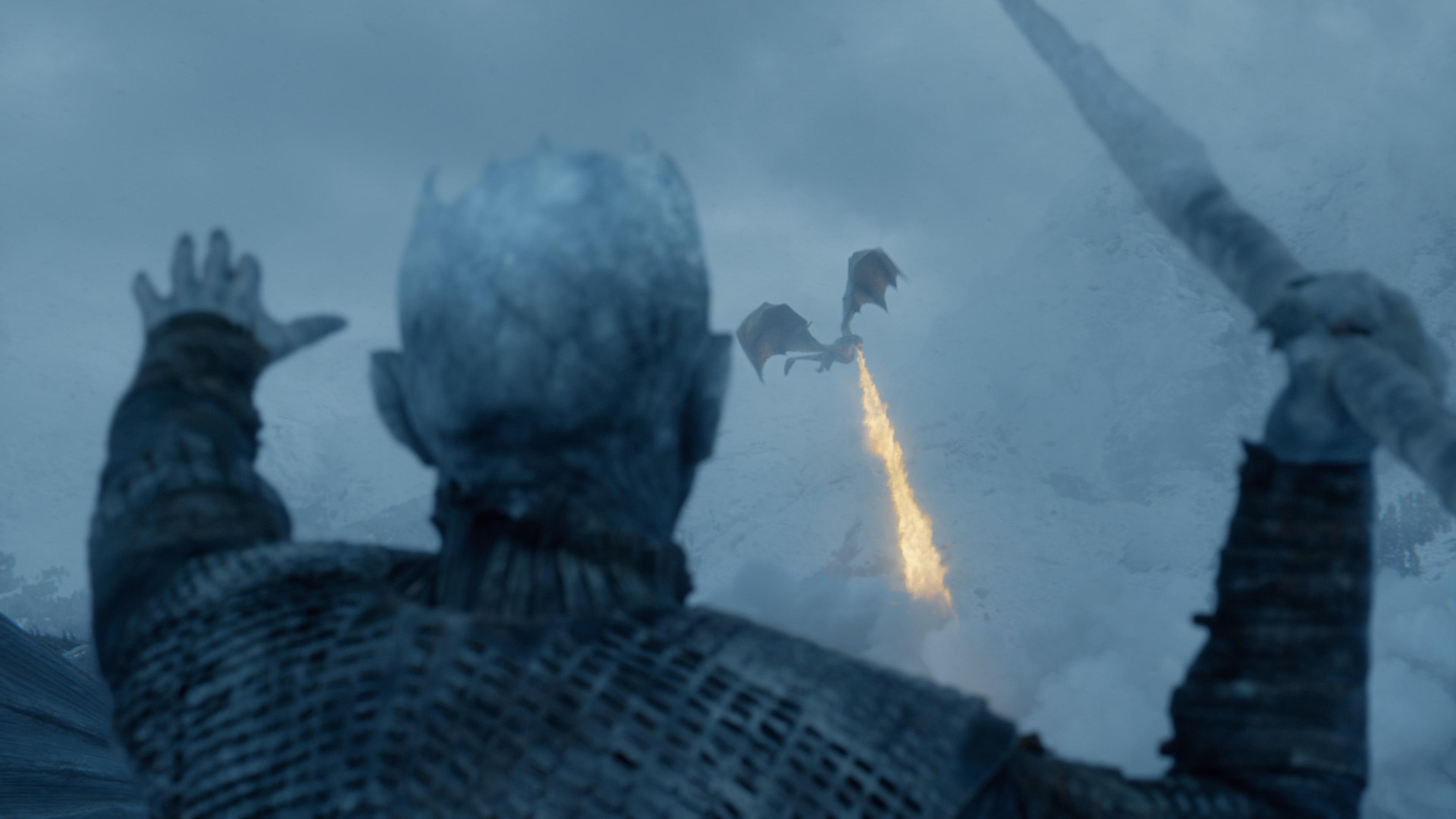 White Walkers aren't really classified by the fact that they're "icy" but more by the fact that they're undead. Being undead, they're not really bothered by the cold because it isn't like they can freeze to death or anything, right?
It probably means they can't enjoy a hot bowl of Campbell's soup on a cold winter's day either, so it's definitely a pro-con scenario.
Article continues below advertisement
Viserion has most likely been turned into a Wight. Reddit users pointed out that, after he was struck with the ice missile, the dragon was flying through the air rocking patches and holes in his wings. There was some other notable decay on his body, which suggests that he's pretty much "zombified" at that point.
Doesn't mean he can't take orders from the Night King, however.
There's also some other interesting theories that suggest Viserion isn't an ordinary wight, if he's a wight at all.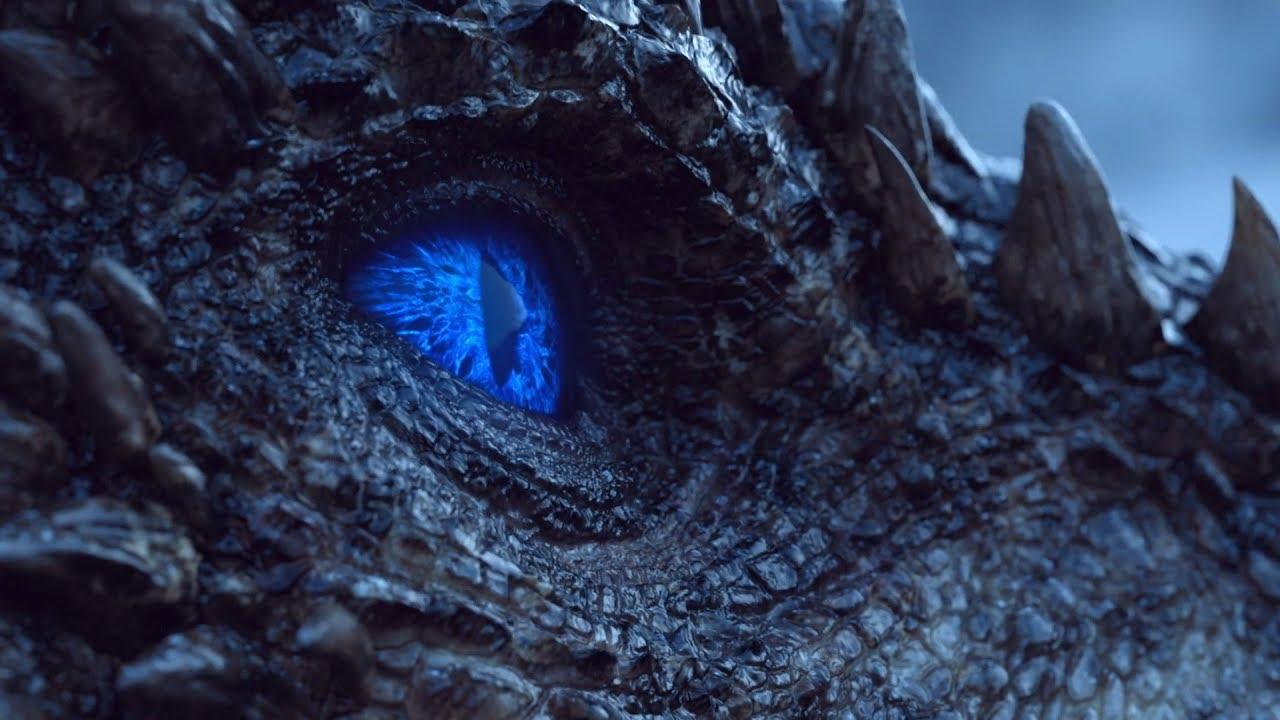 Article continues below advertisement
Remember Craster's sons? Specifically, their blue eyes? They were turned into the same type of Wight or whatever-the-heck-he-is as the Night King after he jammed a dragonglass dagger into them. We can assume that they're the same "breed" of White Walker as the Night King, and Viserion, if you remember, is rocking the same exact blue eyes.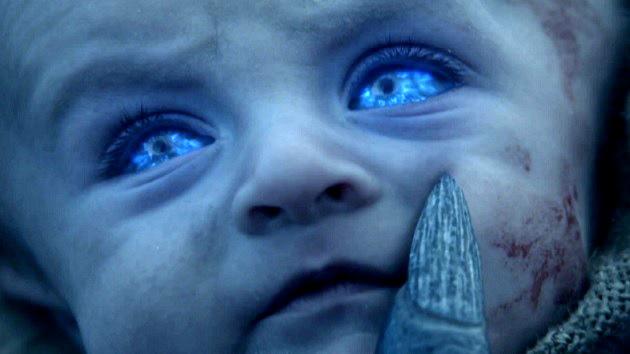 Article continues below advertisement
So is he a Wight? Or is he a White Walker? And is there any chance that his dragon bros will be able to talk some sense into him? Or will they have to light him up like it's the battle of King's Landing all over again?
It hasn't stopped people from speculating what'll happen to Viserion, or his brothers for that matter.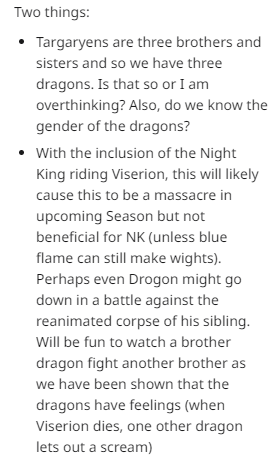 Article continues below advertisement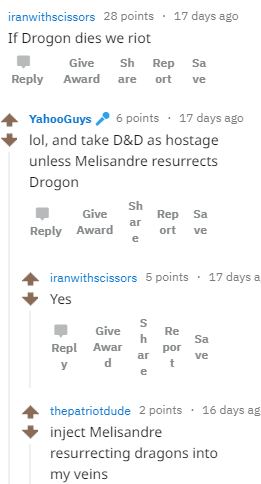 Well, we'll have to wait until April 14th to find out when Season 8 premieres.