'Game of Thrones' Season 8 Trailer — A Breakdown
Here is a complete breakdown of the 'Game of Thrones' official trailer — and what fans can expect from Season 8.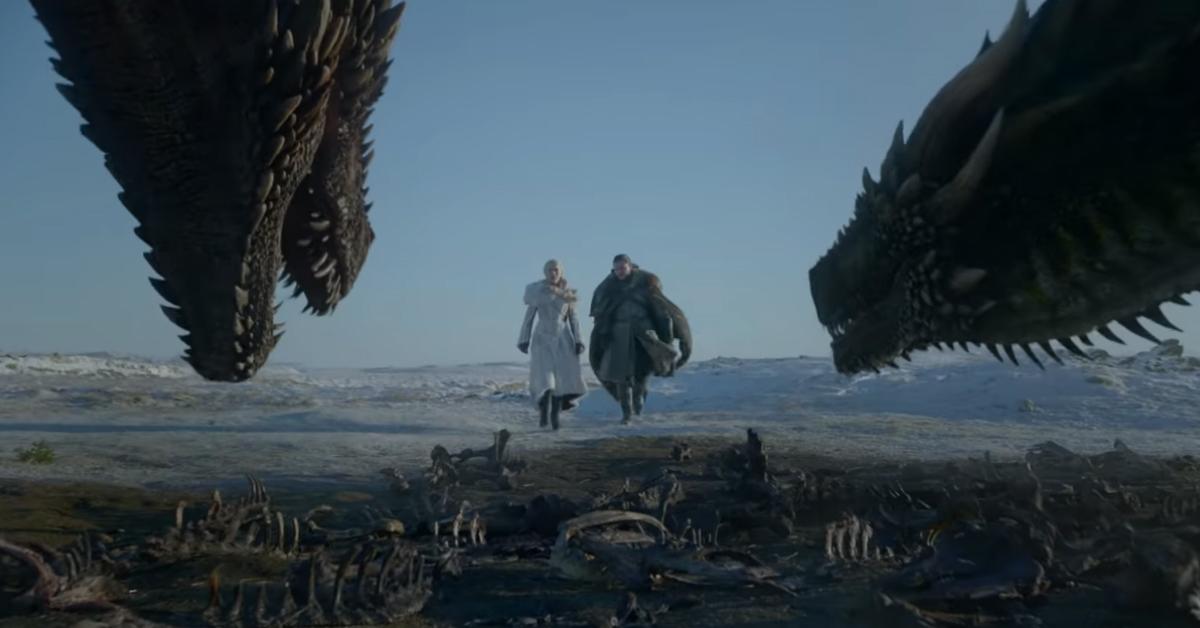 The trailer for Season 8 of Game of Thrones just dropped and fans have been understandably whipped into a frenzy, picking apart every second of footage for some glimpses into what the final episodes of the series has in store.
Article continues below advertisement
The trailer opens up with fan favorite, Arya, walking through what is most definitely Winterfell. She's got a cut on her face and she's talking about death. It appears as if she's totally come into her own as a badass assassin.
We see Davos ambling about Winterfell looking all Davos-ey, and Varys hiding among a bunch of women and children. He might be able to set up plans and orchestrate a whole bunch of behind-the-scenes-thronery, but he looks absolutely horrified in the trailer.
Article continues below advertisement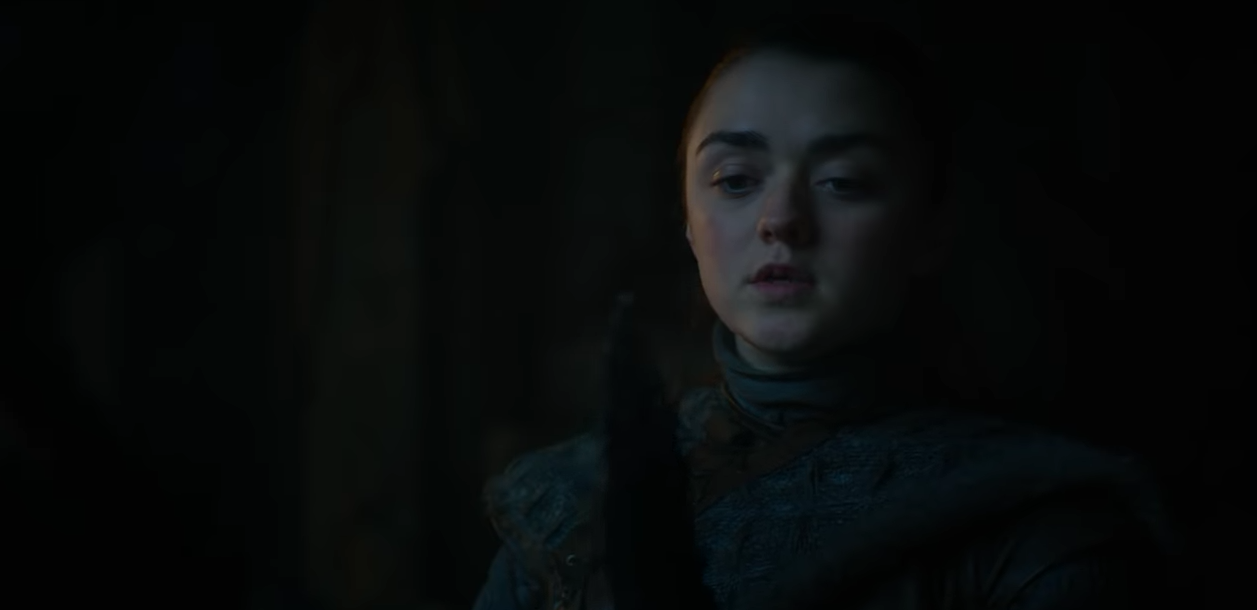 Oh and in that image above? Yeah, when they cut back to Arya, she's holding a dragonglass dagger and talking about murking the Night King. And judging by how serious she looks, I think our girl's gonna do it.
Much to the chagrin of everyone who enjoys following interesting character arcs, the lame Ironborn are putting down the sails, could this possibly be the Theon-led rescue operative of his sister, Yara?
Article continues below advertisement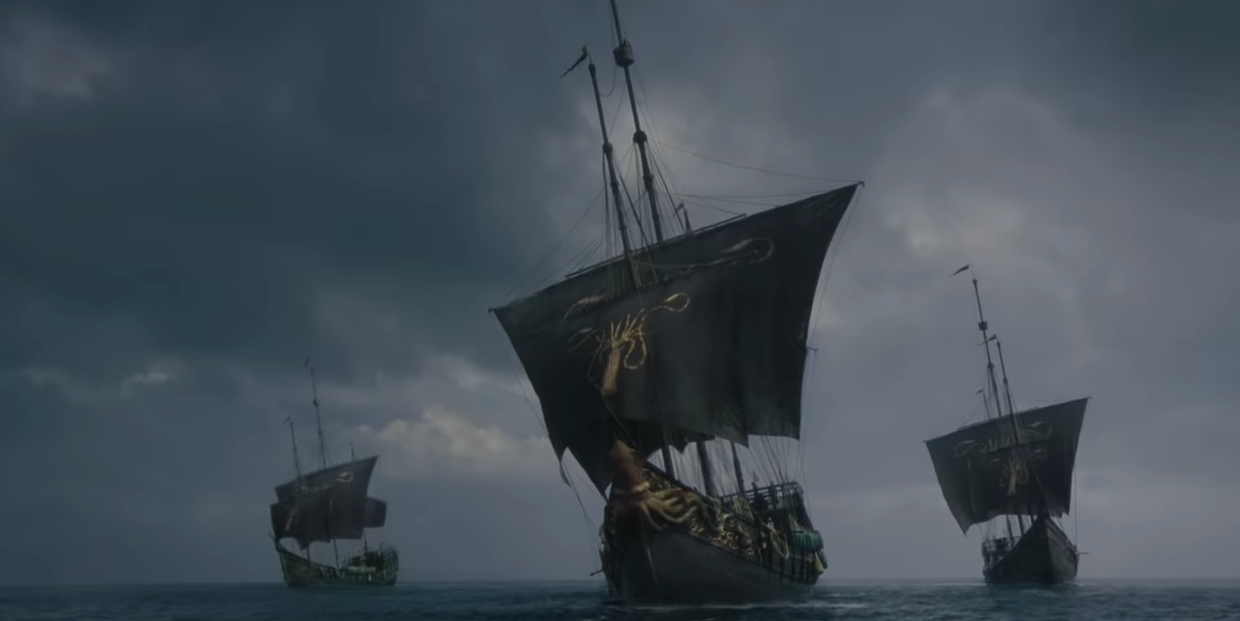 Another one of the Greyjoy ships sent by Cersei is on the move as well. Knowing her, it's probably an assault of some kind. Oh and it's been revealed that the red-bearded delight that is Tormund survived the Night King's attack on the wall.
Article continues below advertisement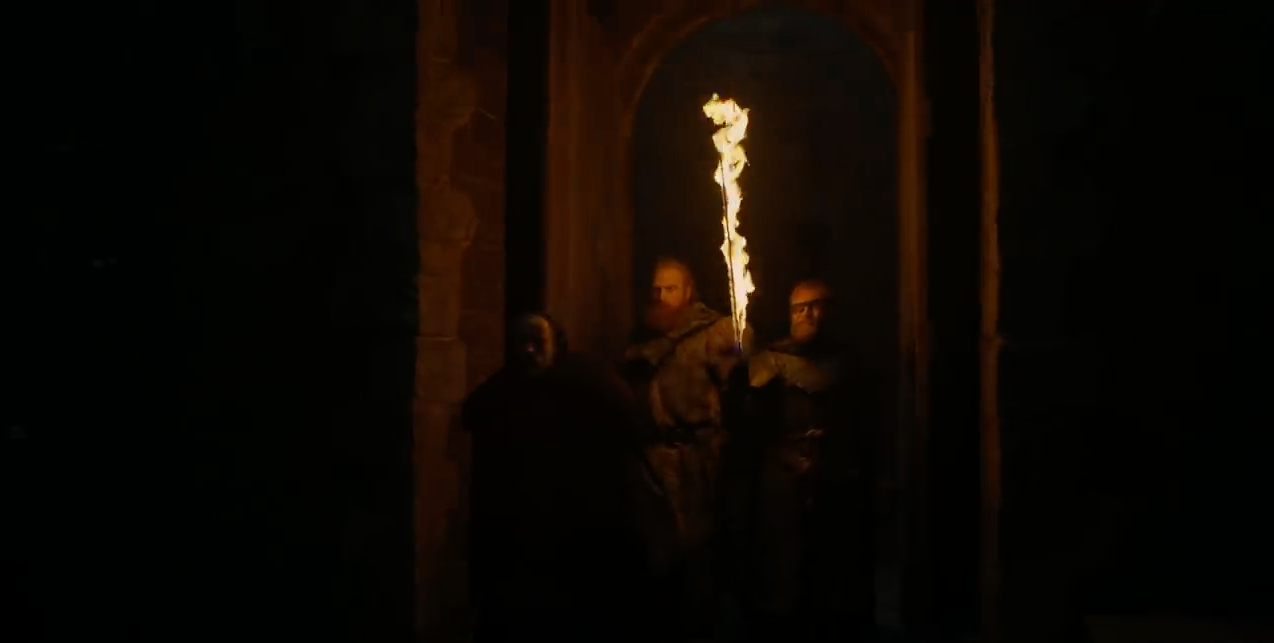 Bran's in business as well and him and Samwell Tarly are talking about who is presumably Jon Snow: "Everything you did brought you where you are now. Where you belong. Home."
Article continues below advertisement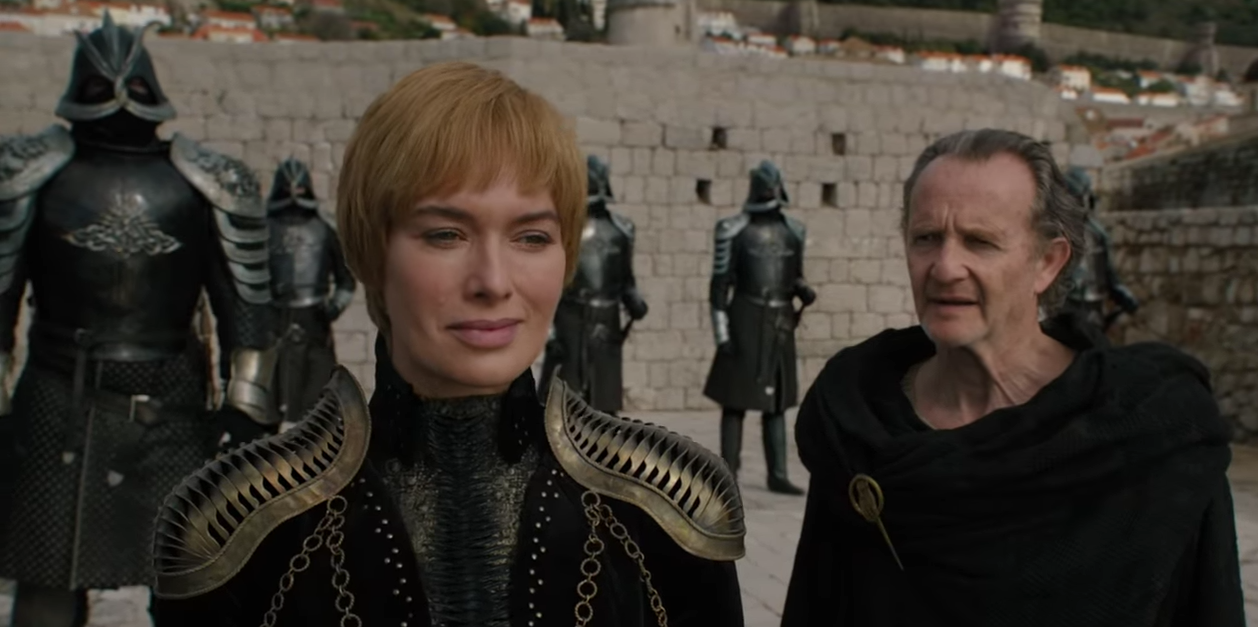 Oh and our girl, Cersei? Guess what, she's still smirking up a storm, but is seen nursing a cup of wine, which is kinda weird, considering the fact that she's supposed to be pregnant.
Article continues below advertisement
Fans have also noticed that Gendry is doing a bit of smithying in the trailer, which brings a lot of people to believe that homeboy's going to make a Valyrian steel sword: Lightbringer. Whoever wields this bad boy will be Azor Ahai, AKA, the Prince Who Was Promised.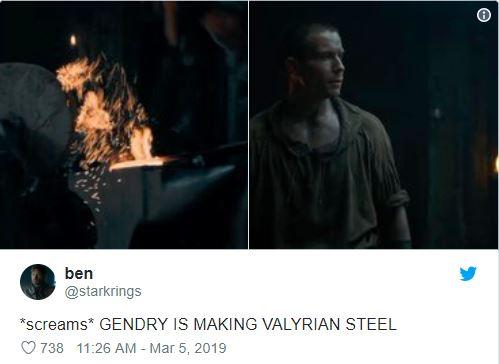 Article continues below advertisement
And if you've been waiting for Jon Snow to ride a dragon, well it looks like your prayers will finally be answered, because Dany's totally showing him how to prance around the skies on Rhaegar.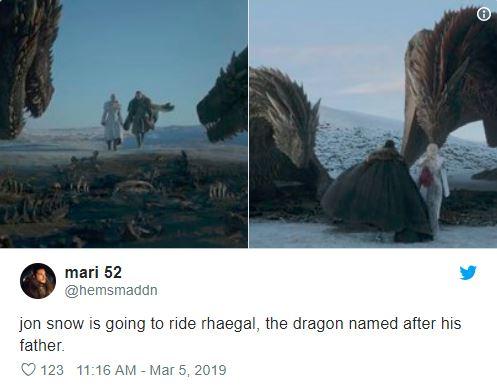 Article continues below advertisement
People are also wondering just who the person is on this ship. Could it possibly be Aegon Targaryen riding on this boat? I'm thinking it's Jaime Lannister, because he's got his left hand on his sword and his golden one is out of the shot.
If you're wondering who Aegon might be, he's the other son of Rhaegar and Jon Snow's brother. Which means there could be a battle for the throne.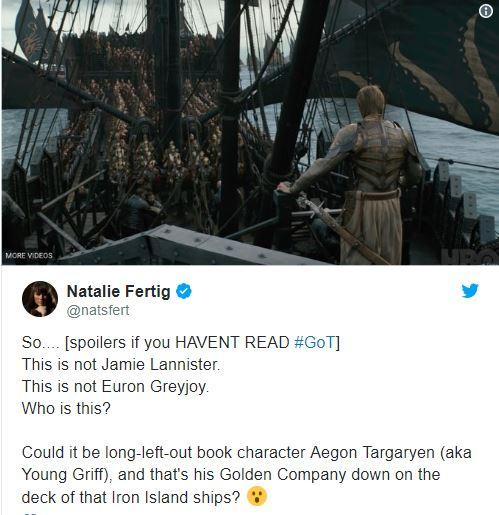 I'm kinda upset there's no extensive shots of our boy Tyrion in the trailer, but that might be because he's supposedly dead in the newest season.
They better not do it though, I don't think my heart could handle that.
Game of Thrones Season 8 premieres Sunday, April 14 at 8 p.m. on HBO.