Could Daenerys Targaryen Appear in the Jon Snow Spinoff Series 'Snow'?!
Fans were crushed during Season 8 of 'Game of Thrones' when Daenerys Targaryen met her end, but could she return for the 'Jon Snow' spinoff?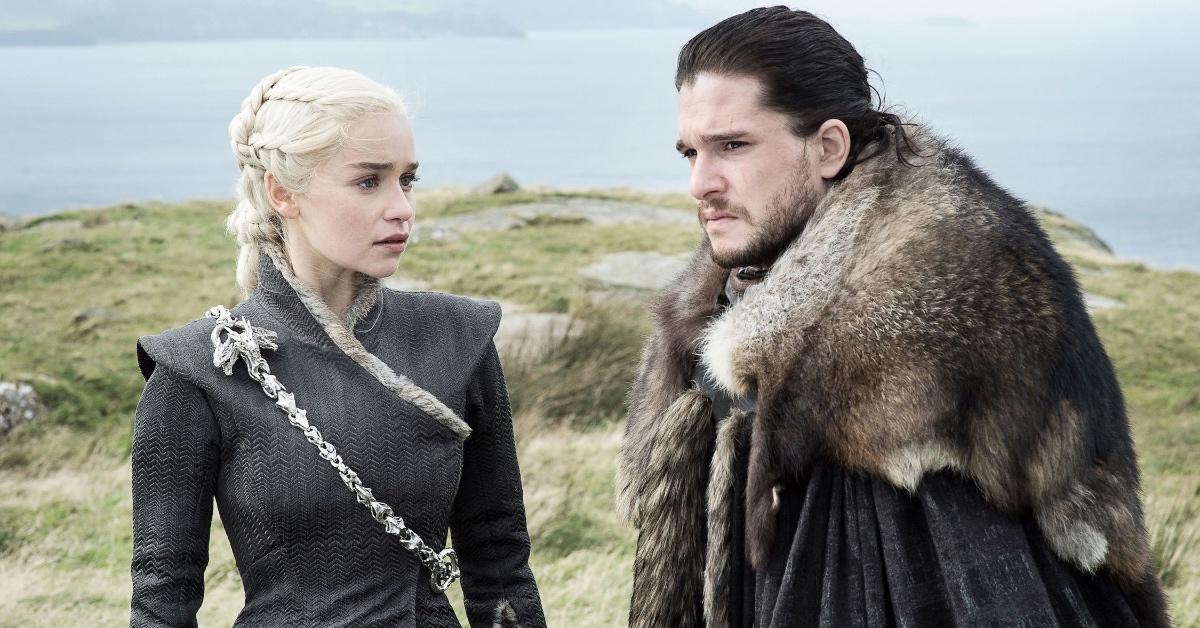 It seems like everyone who watched Season 8 of Game of Thrones was crushed by the fate of Daenerys Targaryen (Emilia Clarke) after nearly a decade of buildup. After demolishing King's Landing, Dany prepared to take the Iron Throne by force, but not before she was tearfully stabbed by Jon Snow (Kit Harington), her kind-of-boyfriend and canonical nephew.
Article continues below advertisement
Now, new rumors suggest that Daenerys could show up for the Jon Snow spinoff, tentatively titled Snow, helmed by Kit Harington and George R. R. Martin. Is there any validity to this rumor? And could Dany be brought back from the grave? Here's what you need to know.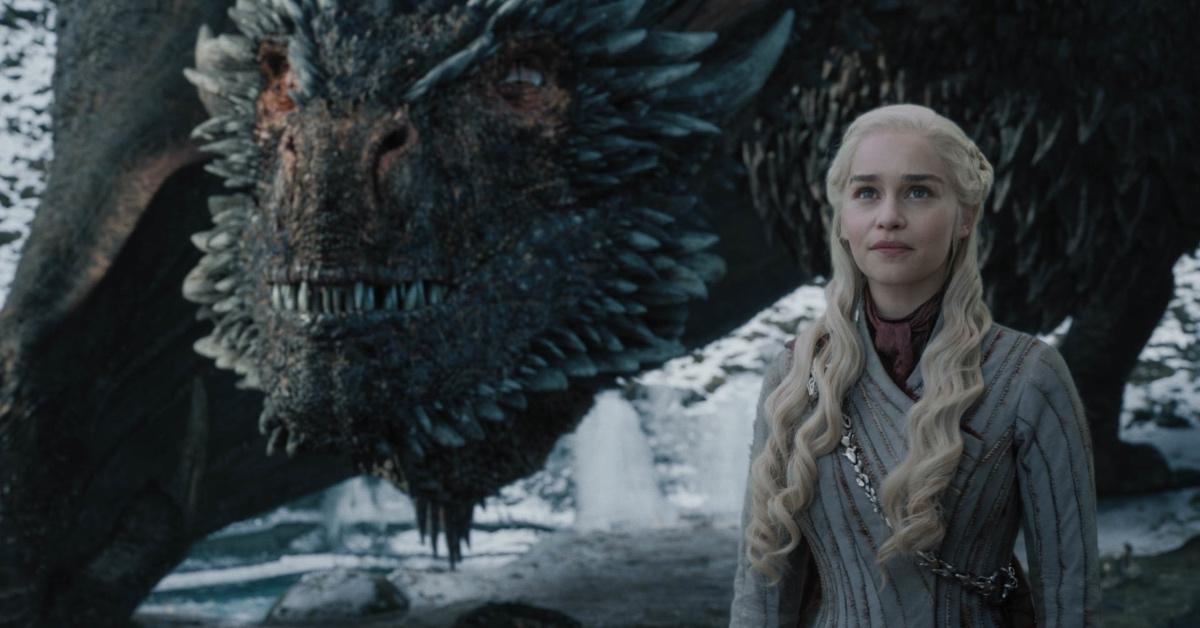 Article continues below advertisement
Is Daenerys Targaryen in the 'Jon Snow' spinoff series?
The Jon Snow spinoff series was initially announced in June 2022 by The Hollywood Reporter, saying the show had entered "early development," but Kit Harington would reprise his role. The show's plot is unknown, but it would presumably follow Jon after being exiled North of the Wall after killing Daenerys, which, tyrant or not, was still treasonous.
Author George R. R. Martin later confirmed the news on his website, saying, "Yes, it was Kit Harington who brought the idea to us. I cannot tell you the names of the writers/showrunners, since that has not been cleared for release yet… but Kit brought them in too, his own team, and they are terrific." He also confirmed the working title of the show is Snow and that he would also have a hand in the project.
Article continues below advertisement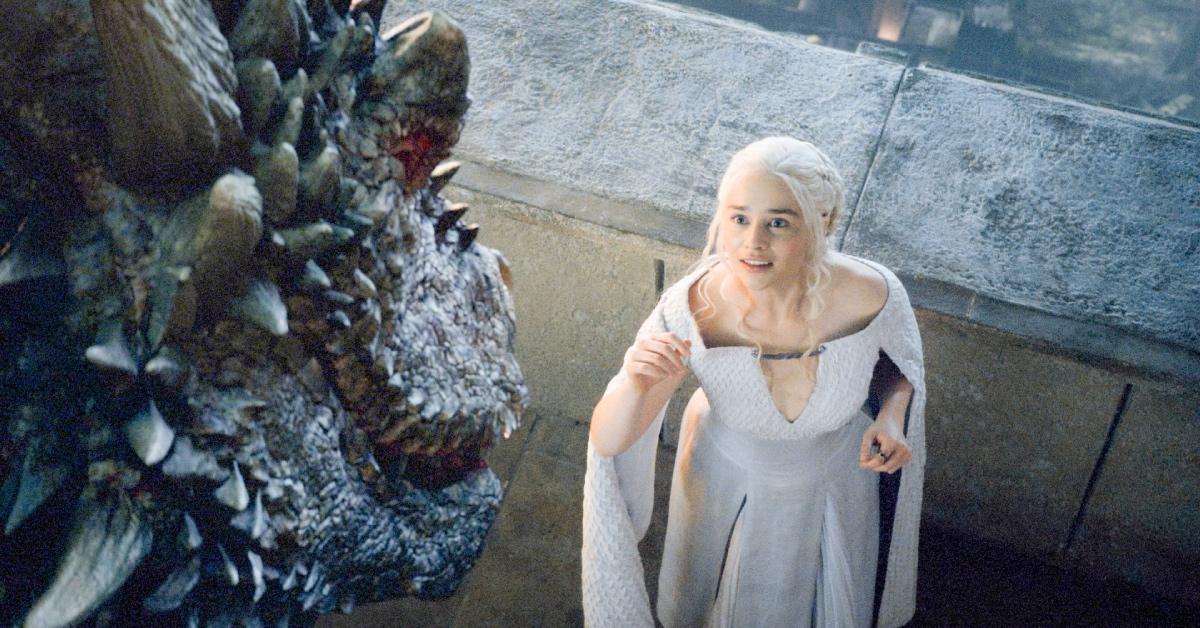 Following the news about the Jon Snow spinoff, many actors from the Game of Thrones series whose characters lived to the end were asked if they would return to reprise their roles. Some actors, like Gwendoline Christie and Maisie Williams, who played Brienne of Tarth and Arya Stark respectively, said they were on board.
One actress who didn't? Emilia Clarke. She replied with a soft but firm, "No, I think I'm done."
Article continues below advertisement
However, a recent post from infamous gossip outlet Deux Moi suggests that HBO executives are trying to court Emilia to get her on board. In a post from Sept. 22, 2022, a blind item submitted reads, "A major television network is currently trying to get a famous actress from one of their shows to reprise her role in a sequel. There is quite a lot of money involved because the character is quite controversial. She wants full creative control as an executive producer, I assume that's why they're still negotiating the terms."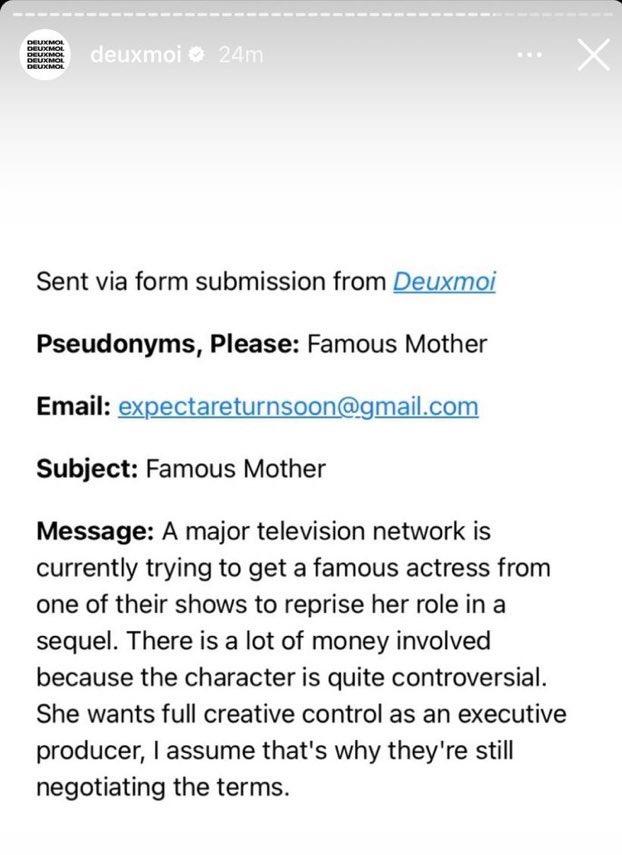 Article continues below advertisement
Could Daenerys be resurrected for 'Snow'?
According to one internet theory, Dany could be brought back from the dead. As fans will recall, in the moments following Daenerys' death, her remaining dragon, Drogon, melted the Iron Throne in a fit of rage and grabbed Daenerys' body before flying off. No one attempted to stop the dragon, leaving fans with lots of questions about where he went.
In the DVD and Blu-ray release for Season 8 of Game of Thrones, David Benioff and D.B. Weiss confirmed per The Sunthat Drogon was taking Dany's body to Volantis, the Targaryen (and dragon) homeland. However, other characters live in Volantis — notably, a character from the books named Kinvara, a Red Priestess who could resurrect people.
In the meantime, fans will have to keep watching House of the Dragon to find out more about the Targaryen family history, airing Sundays at 9 p.m. ET on HBO. Or, they can reminisce with Game of Thrones, available for streaming on HBO Max.