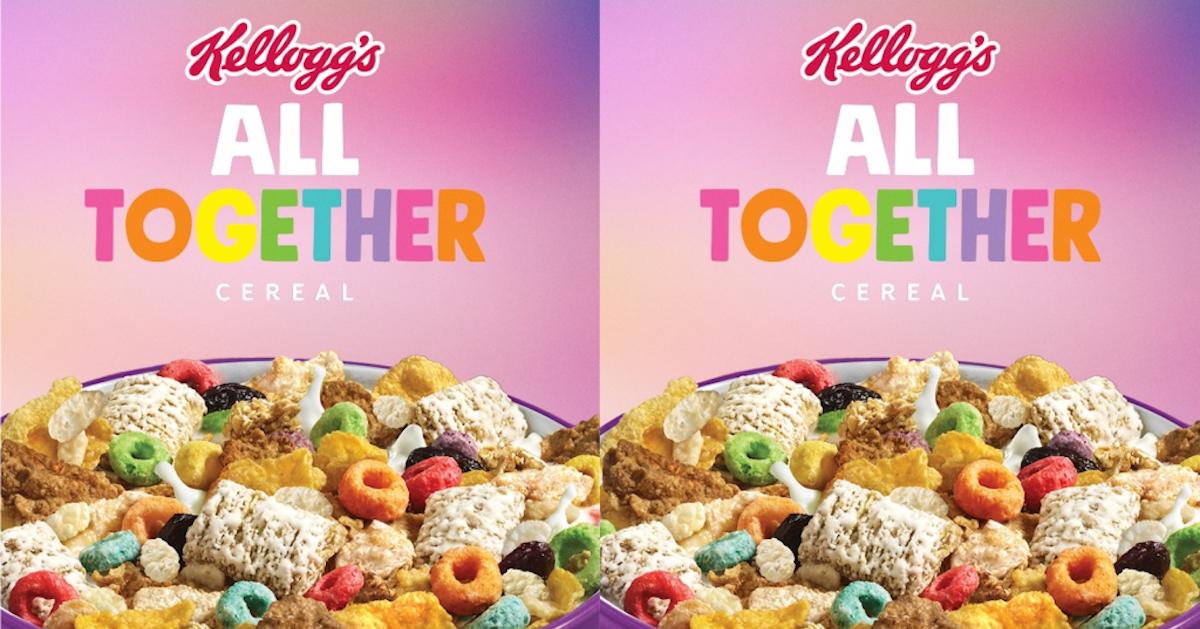 Kellogg's All Together Cereal Is the Breakfast Mashup Everyone Needed
Curling up with Saturday cartoons, a blanket, a warm mug of cocoa, and — of course — a bowl of your favorite cereal just got infinitely better. Breakfast cereal giant, Kellogg's, recently released a new variety called All Together Cereal, which combines all of your favorite varieties into one beautiful box.
Article continues below advertisement
What is Kellogg's All Together cereal?
In honor of Spirit Day, which falls on Oct. 17, Kellogg's partnered with GLAAD, a non-profit that monitors the LGBT community in the media.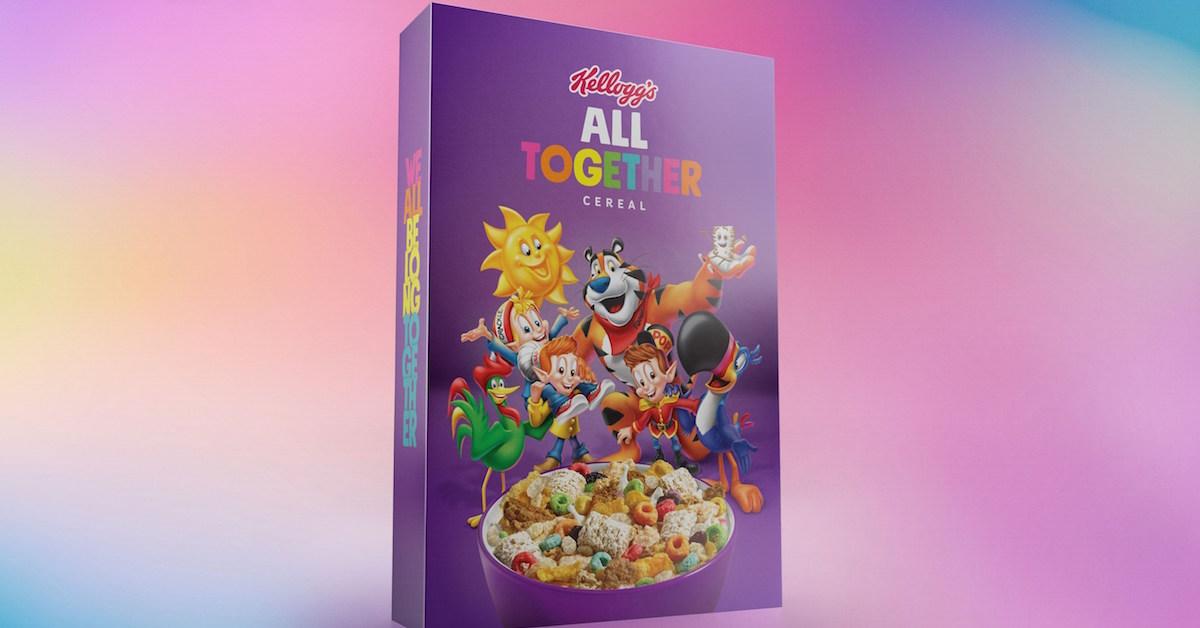 Article continues below advertisement
The box's purple hue represents anti-bullying, according to the press release, and it features six of Kellogg's favorite cereal mascots: Tony the Tiger, Snap, Crackle, and Pop, Cornelius "Corny" Rooster, Toucan Sam, and Sunny.
Upon opening the box, you'll find six mini cereal boxes, which include: Frosted Flakes, Froot Loops, Rice Krispies, Raisin Bran, Frosted Mini Wheats, and Corn Flakes. Mix them up yourself, or eat them separately. Either way, it's a fun way to get a taste of each of your favorites.
Here's where you can buy Kellogg's All Together Cereal for yourself:
Like I said, $50,000 of the profits will go towards GLAAD's anti-bullying campaign. And if you ask me, that's seriously incredible and well-worth paying for.
Article continues below advertisement
In the press release, GLAAD's senior director of development & integrated marketing stressed that the cereal embraces all of the amazing things that Spirit Day represents, and that he's thrilled to partner with Kellogg's to celebrate.
"The All Together cereal encompasses the values of diversity, equality, and solidarity that Spirit Day is all about, and we hope that LGBTQ youth everywhere receive the messages loud and clear," he said.
Article continues below advertisement
More states are striving to mitigate bullying.
The bill included a three-strike rule for parents of children who bully classmates, including notifying the parents, forcing the parents to attend a bullying seminar, and bringing the parents to court. Honestly, bullying is such a prevalent issue that this could ultimately be the right way to handle it.
Whether you're looking to snag All Together Cereal for a delicious mashup, or if you simply want to help an anti-bullying campaign, you really can't go wrong by purchasing Kellogg's latest and greatest creation.
You'd better order your box fast, though — it's only a matter of time before I order them all for myself.