Who Is Deb on 'OutDaughtered'? The "Church Grandma" Helps With the Busby Girls
Adam and Danielle Busby have had a lot of help with their six children through the years. But who is Deb on 'OutDaughtered'? Let's investigate.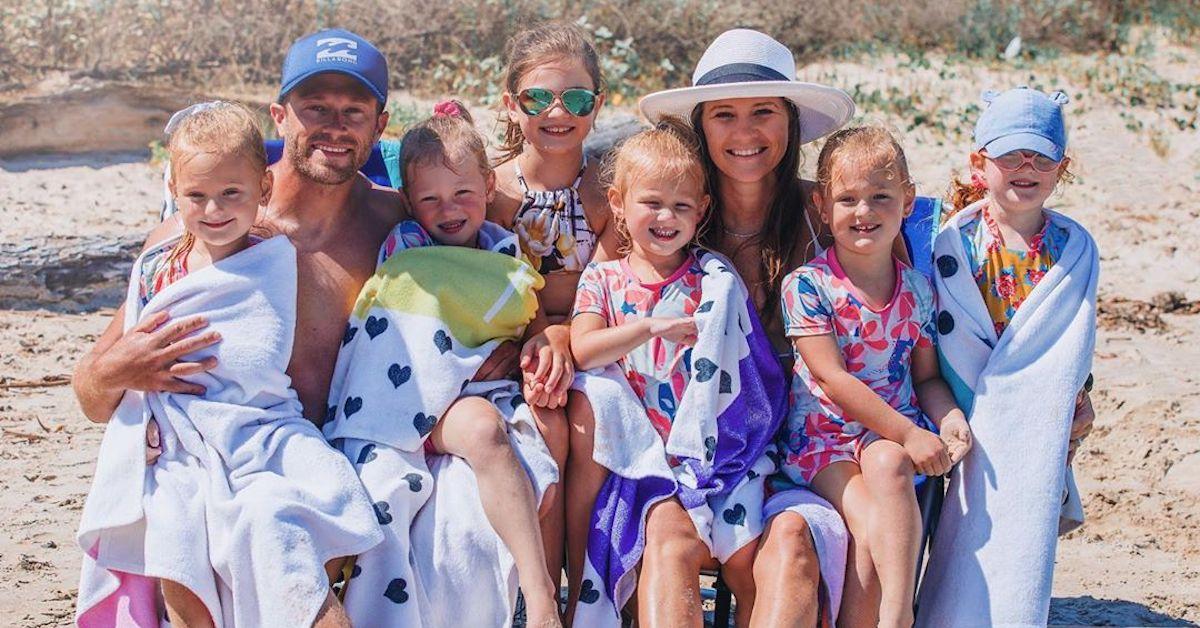 Fans who have watched TLC's OutDaughtered from the very beginning know that Adam and Danielle Busby have their hands full. And that's putting it mildly. With six daughters — Blayke, 9, and 5-year-old quintuplets, Olivia, Ava, Hazel, Parker, and Riley — life is loud and chaotic, sure. And there's never a dull moment.
Article continues below advertisement
Now that the quints are a bit older, Adam and Danielle's lives have gotten easier in some ways. (The younger girls have long since ditched their diapers, and they no longer require middle-of-the-night feedings.) That doesn't mean they don't still need an extra set of hands sometimes — or a babysitter for date night, for that matter.
Both of Adam's parents, as well as Danielle's mom and sisters, are often featured on OutDaughtered helping with their six rambunctious daughters. However, there's also a woman named Deb who sometimes steps in to lend a helping hand with the Busby kids. But who is Deb on OutDaughtered?
Article continues below advertisement
Who is Deb on 'OutDaughtered'?
She's not a regular cast member of OutDaughtered, but an older woman named Deb is shown helping out with the Busby quints from time to time.
Back in Season 2 — on Episode 10, which was titled "The Quints Take Manhattan" — Adam and Danielle were invited to appear on Good Morning America with their daughters. They had done live interviews for the show from their own home before, but never actually at the New York City studio itself.
Article continues below advertisement
The mere thought of having five toddlers (who were around 15 months old at the time) in NYC was seriously stressing out Danielle. So the Busbys decided to bring along one adult per quintuplet in order to make the experience infinitely easier (and safer) for everyone involved.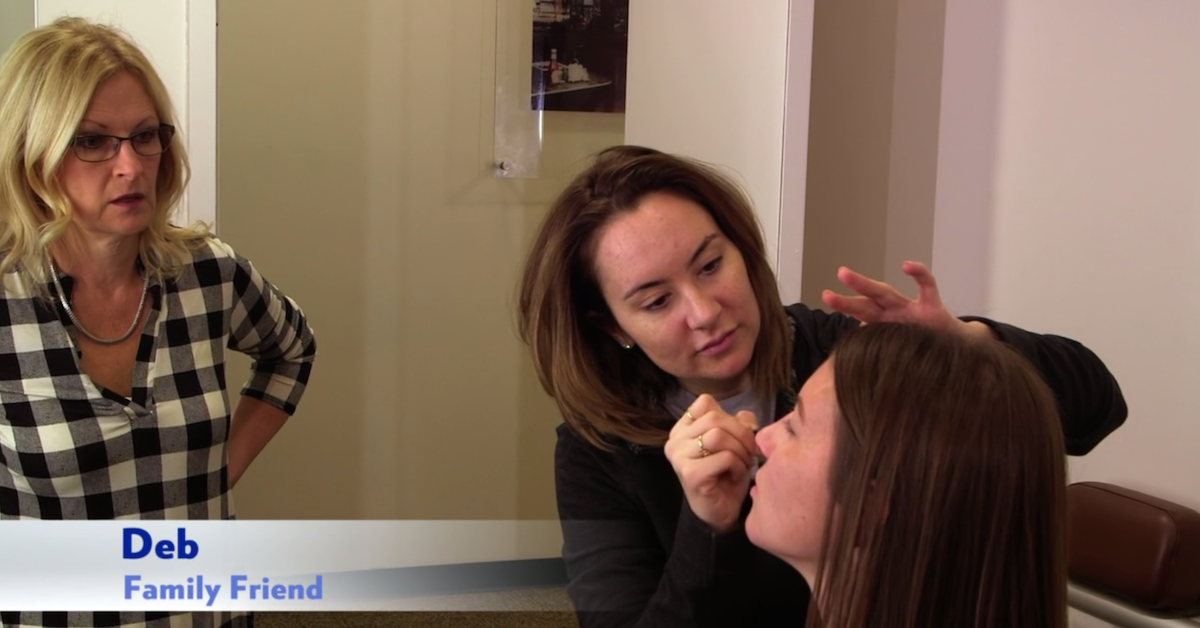 Article continues below advertisement
Danielle's mom, Michelle (aka Mimi,) along with Adam's parents, Phillip and Tyrell Busby, tagged along. Another close family friend, Deb, also traveled with the Busbys. In addition to being assigned to a quint during the trip, Deb actually ended up saving the day right before Adam, Danielle, and the girls appeared on GMA.
It was about a half-hour ahead of their live appearance when a GMA producer requested the quints to wear Good Morning America T-shirts on the show instead of the matching dresses Danielle had brought along with them. This would have been NBD — except the Busbys hadn't brought pants for the girls to wear with the shirts. That's when Deb stepped in to save the day.
Article continues below advertisement
"Thank God Deb offered to go run back to the hotel and grab some pants because we only have 30 minutes before we go live, and there is no time to waste," Danielle said, as she was getting her makeup done for the show.
Article continues below advertisement
Of course, this is only one specific OutDaughtered storyline involving Deb, who has become basically another grandma to the Busby girls, according to Danielle.
An August 2017 tweet from the mom of six declared, "[Love] me some grannie Deb and Lea!! They are the best church family grandmas to the quint[s]!"
Fans have also taken notice of Deb on OutDaughtered — and they seem to think she's pretty awesome for her work in wrangling Adam and Danielle's girls, too.
"Let us thank the brave souls of Deb, Lee, and Adam's parents for watching the ten kids," one viewer tweeted in October 2018 alongside clapping hands emojis.
Article continues below advertisement
Deb has been helping Danielle and Adam from the beginning of their journey with quintuplets, it seems. In November 2016, another fan of the TLC series tweeted, "Ms. Deb needs a spinoff show!"
Article continues below advertisement
Personal details about Deb — such as her last name, how long she's known the Busbys, etc. — are difficult to find online. (But maybe that's by design.) What we do know is she's a super generous woman who has basically become a third grandma to Blayke and the quints. And fans definitely hope to keep seeing more of Deb on OutDaughtered.