Who Is Derrick A. King, the Breakout Star of the CW's '4400'? Here's What to Know
The reboot of '4400' is bringing a much-needed perspective to the show, with a dynamic new cast. Let's get to know Derrick A. King, one of its stars.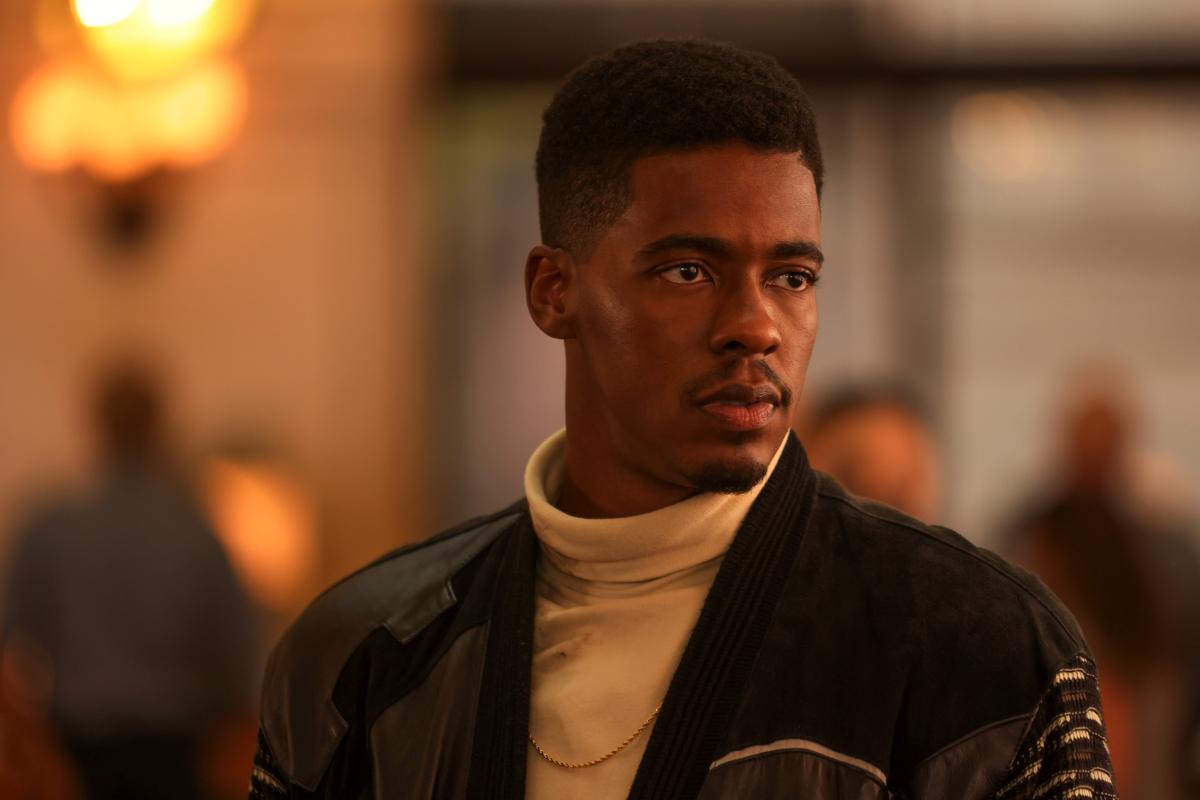 The CW's new show 4400 is a reboot of The 4400, which followed 4,400 strangers who disappeared in a beam of light in 1946, only to appear suddenly in modern times. The new version features a mostly Black cast who reappear in 2021 Detroit, as opposed to the Pacific Northwest, and really puts the focus on the Black experience. One of the show's new stars, Derrick A. King, has a particularly interesting role, so let's get to know him.
Article continues below advertisement
Who is Derrick A. King of the CW's '4400'?
Derrick's path to Hollywood is truly like something, well, out of a movie. Immediately after finishing college, he landed a job in Pennsylvania at a standard corporate job that wasn't fueling his secret passion for acting. When his company transferred him to one of their offices in Los Angeles, he took the opportunity to follow his dreams.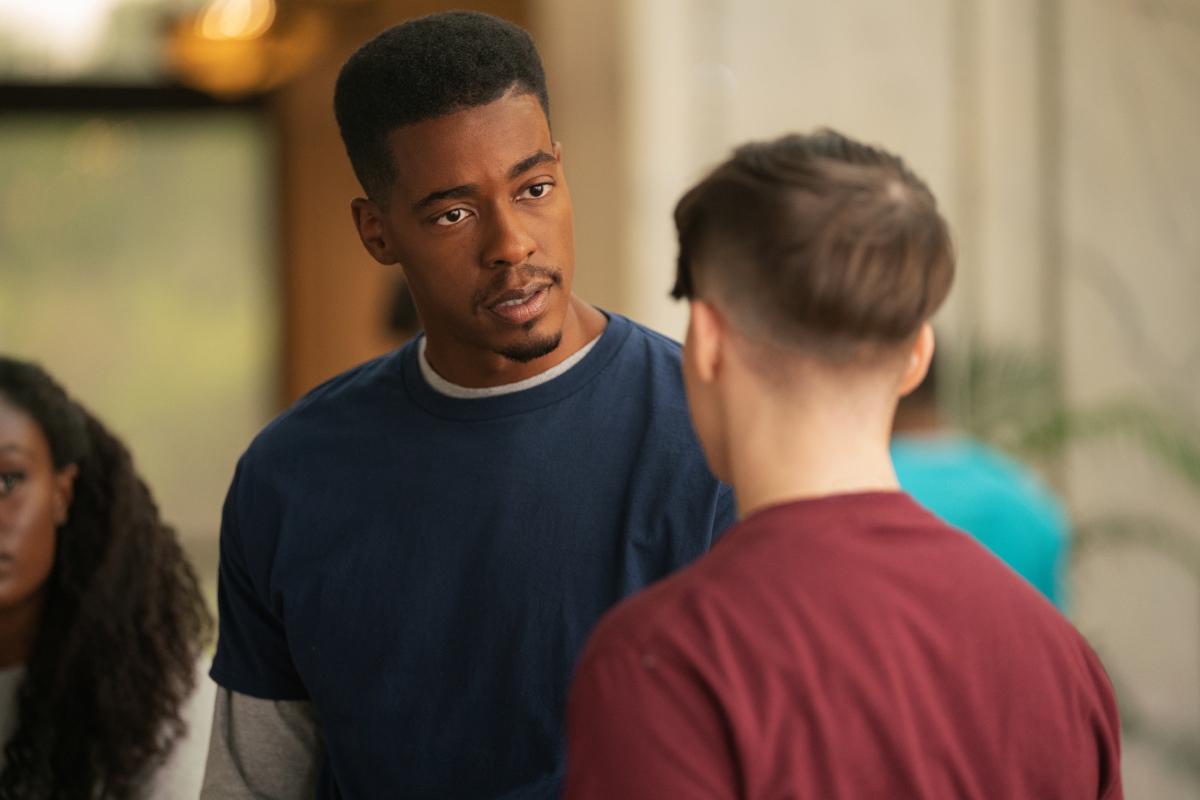 Article continues below advertisement
Derrick enrolled in acting classes and was on his way to making those dreams come true. In an interview with Essence Magazine, Derrick explained that he made a name for himself by winning monologue contests. From there, he made his way into various shorts as well as smaller independent productions. Earlier in 2021, Derrick had a recurring role on Call Your Mother, and now he can be seen on the CW's 4400, a role, he told Essence, "seemed divine."
Who is Derrick playing in '4400'?
Derrick's monologue training came in handy for the role of Reverend Johnson, who disappears from Chicago sometime in the '90s. "I'm playing a reverend who is the leader of the 4400 by moving people with his words," he told Essence. "It puts me in a place where I feel super comfortable playing this character, which is kind of a dream come true for a breakout artist."
Article continues below advertisement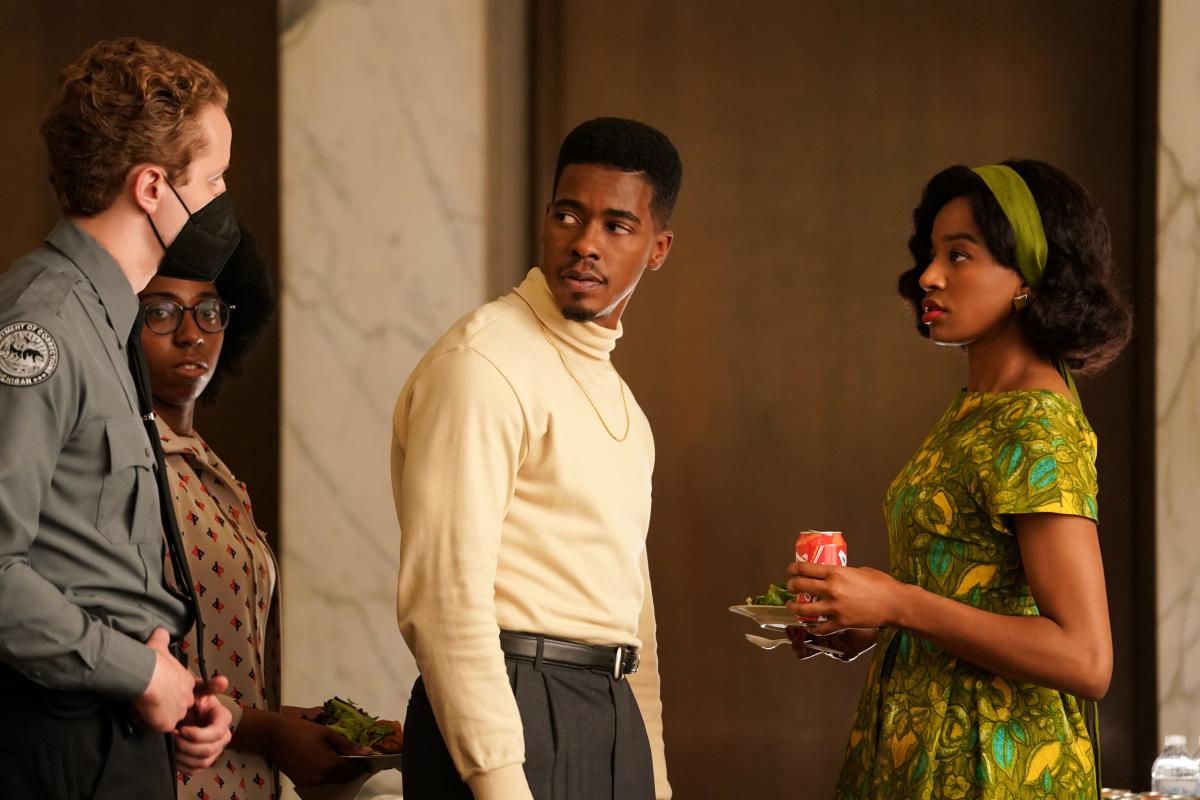 In order to prepare to play the part of the young reverend, Derrick began intensely reading the Bible and studying people like TD Jakes, author, filmmaker, and bishop of The Potter's House, a non-denominational American megachurch. He also told Essence, "Artistically, I get to allow myself to finally dive into a character the way I've been dreaming of doing the last five years."
Article continues below advertisement
What can we expect from the new '4400'?
Apart from being set in Detroit and featuring a predominantly Black cast, the reboot made other changes. One seemingly small yet significant difference is the fact that the 4,400 suddenly appear in the middle of the night with no witnesses to corroborate their stories. In the original, everyone arrived via a flash of white light that appeared from space.
Article continues below advertisement
The focus of this version is now on the experiences of Black and marginalized people in 2021. Through flashbacks, we are able to witness how certain members of the group were abducted which shows us how absolutely terrified they all were. The characters are also taken during important moments of their lives, that would forever change their own futures.
Derrick's character, Reverend Johnson, was about to leave his church for the woman he loved just as he was taken. Had he been left behind, that decision would have changed the course of his entire life. It's certainly a necessary, interesting choice to view the show through this modern, updated lens.
4400 airs Mondays at 9 p.m. EST on the CW.