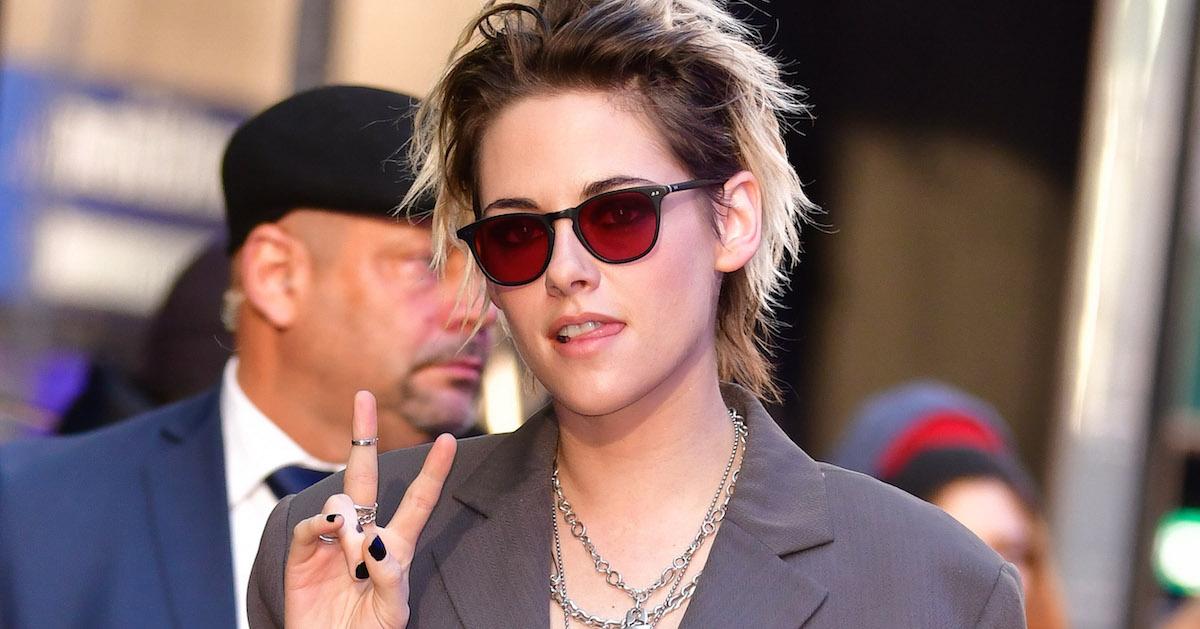 Kristen Stewart Is Reportedly Taken, and No, She Isn't Dating Rob Pattinson
By Lizzy Rosenberg

Nov. 6 2019, Updated 1:03 p.m. ET
Kristen Stewart, indie film goddess and Twilight saga kween, has stolen quite a few hearts in her time — Rob Pattinson and Stella Maxwell are just a few names to date.
And although those past flings are merely water under the bridge at this point, it seems as though K-dawg is  — once again — taken. Sorry, boys and girls! So, who is Kristen Stewart dating? It's no sparkly vampire, per se, but they seem perfect for each other nonetheless.
Article continues below advertisement
Who is Kristen Stewart dating? She is reportedly with a screenwriter and actress.
Yep, Kristen is — once again — dating someone in showbiz. According to Yahoo! Entertainment, the Panic Room actress is reportedly dating screenwriter Dylan Meyer, and looking at Dylan's IMDB page, it appears that she has contributed to a number of relatively popular works. 
Her resumé boasts well-known titles like Loose Ends (2015), XOXO (2016), Miss 2059 (2017), and Rock Bottom (2019)... which is quite impressive, if you ask me.
Article continues below advertisement
But the blonde creator's CV doesn't end there.
Dylan's IMDB page also lists her as an actress, with credits on smaller titles like The Death of Superman and Wrestling Isn't Wrestling, which are both listed as short films. While Dylan can basically do it all, though, it seems like she's more interested in pursuing screenwriting than acting.
Dylan and Kristen seem head-over-heels in love.
Apparently, Dylan and Kristen have known each other for quite a while, despite only putting a label on it just a few months ago. But it seems like the two are keen on taking their relationship a step further. 
According to BuzzFeed, Kristen is looking to tie the knot with Dylan quite soon, which she shared with talk show host, Howard Stern. Apparently she "can't f--king wait" to propose, but hasn't revealed any plans yet. Exciting!
Article continues below advertisement
The paparazzi has managed to capture many (seriously adorable pics) of the famous duo over the last several months, showcasing the couple holding hands, snuggling, and simply basking in all of their badass glory.
And if you haven't already Insta-stalked the couple via Dylan's account, I highly recommend doing so. They're basically the perfect couple, TBH.
Article continues below advertisement
Apparently, Kristen had initially wanted to marry Rob P. when they dated several years ago.
Kristen also revealed to Howard Stern that when she reportedly started dating Rob in 2008, she considered marrying him, according to Evening Standard.
But, she said their relationship was widely publicized, and therefore, the romance was sort of ruined for them. 
"We didn't walk down the street holding hands because we were like, 'We don't wanna give it to 'em. But then, we didn't get to walk down the street holding hands, and it sucked," Kristen confided, according to Evening Standard. 
It's probably for the best Rob and Kristen never got married — the Runaways beauty now seems to have truly found her "person" after stepping out of the spotlight for a while. 
An early congrats to Kristen and Dylan for finding love, and for making engagement plans! We're all living for you two, TBH.