Who Is Niceboy Ed? The Internet Has Some Theories
Taylor Swift is the queen of easter eggs, so naturally when she posted a TikTok using a song by an artist no one had heard of named "Niceboy Ed," it sent us fans into a spiral.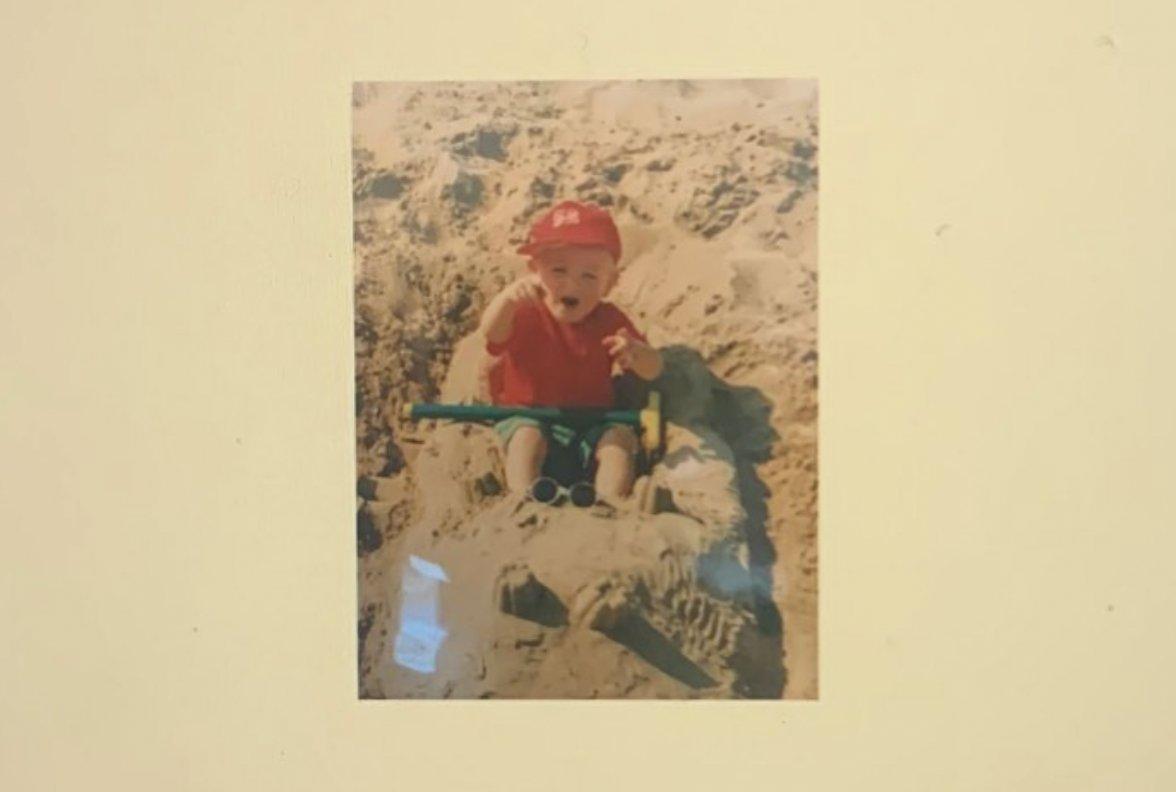 You don't have to be in the Taylor Swift fandom to know that the queen of pop loves leaving clues and Easter eggs, sometimes even planting seeds years in advance about things she has coming down the pipeline. So naturally, when Taylor posted a TikTok montage of the making of "Midnights" using the song "Life You Lead" by an artist no one had ever heard of, it sent us die-hard fans into an internet spiral.
Article continues below advertisement
That artist being Niceboy Ed, of course. The weird thing is that, before Taylor had used his (or her, but we'll get into that) audio on TikTok, he had never posted anything, like ever (...yes that was a Taylor reference, thank you for picking up what I was putting down). The song had only been posted on YouTube the day prior to Taylor posting her TikTok on Sept. 16, which coincided with an Instagram post by an account with the same name.
The only other time Niceboy Ed posted was to announce another song, "Heaven." So, who is this Niceboy Ed? Let's investigate!
Article continues below advertisement
Niceboy Ed may be Joe Alywn, Taylor's longtime boyfriend.
Joe Alywn actually collaborated with Taylor before under the pseudonym William Bowery. Taylor has even spoken in interviews about how Joe is a great musician, so we could see this as a possibility. While this is speculation, the little boy in the pictures of Niceboy Ed's songs sure does resemble Joe.
Article continues below advertisement
Another theory is that it's Joe's friend, Ed.
One user on twitter, @joealwyndrunk, explains that Joe has a group of friends who call themselves the "Frosty Crew" and Ed is in that friend group. He has also hung out with Taylor before and has even been to her apartment in NYC for a New Year's Eve party.
The twitter user explained, "We're always checking their accounts to see if they have any new pics with Joe. That's how we found out about the song yesterday, so I posted it here to help spread the word."
Could Niceboy Ed be Taylor Swift herself?
Now that "Midnights" is out for all to listen to, there are multiple songs in which a voice is warped into a lower register ("Midnight Rain" and "Labyrinth"). The theory is that this is actually Niceboy Ed but since Taylor is the only singer accredited to these songs, Niceboy Ed is therefore Taylor.
While we love the above theory (and it would have definitely been a big Easter egg reveal if it was true), upon another listen to the two songs that Niceboy Ed has dropped, the lower voice in Taylor's songs sounds a lot different. But frankly, with Taylor dropping multiple music videos with Easter egg after Easter egg, we simply can't keep up.
Please Taylor, we can't sleep at night. Just let us know. (But tbh, we kinda live for this, so maybe don't stop?)