MSNBC Names Rachel Maddow's Replacement
MSNBC announced a replacement for Rachel Maddow, effective mid-August 2022. So, where is Rachel Maddow going? What do we know about Alex Wagner?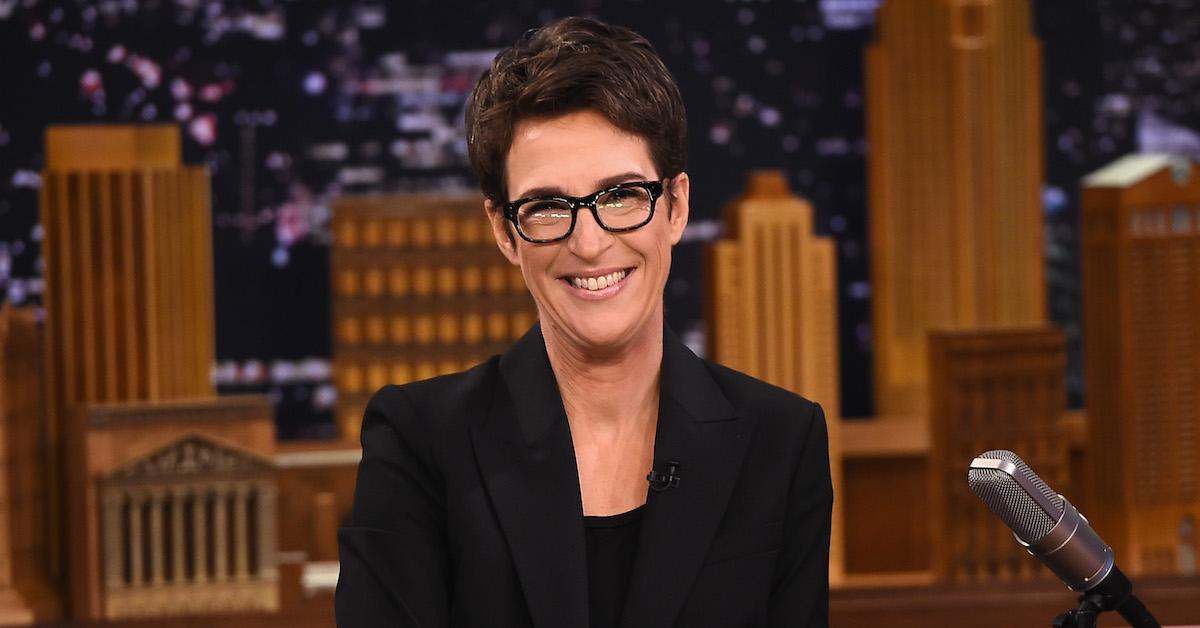 Television host Rachel Maddow has come to hold a special place in the hearts of her viewers. Known for her intelligent and nuanced takes on current events, her sense of humor, and her civility on the air, Rachel has cemented her place as one of the great political anchors of our time.
Article continues below advertisement
But recently, the host cut back her air time at MSNBC and now, the network has announced she will continue to host her primetime show only on Monday nights. So, who will replace Rachel for the rest of the week? And where is Rachel headed in her career? Here's everything we know.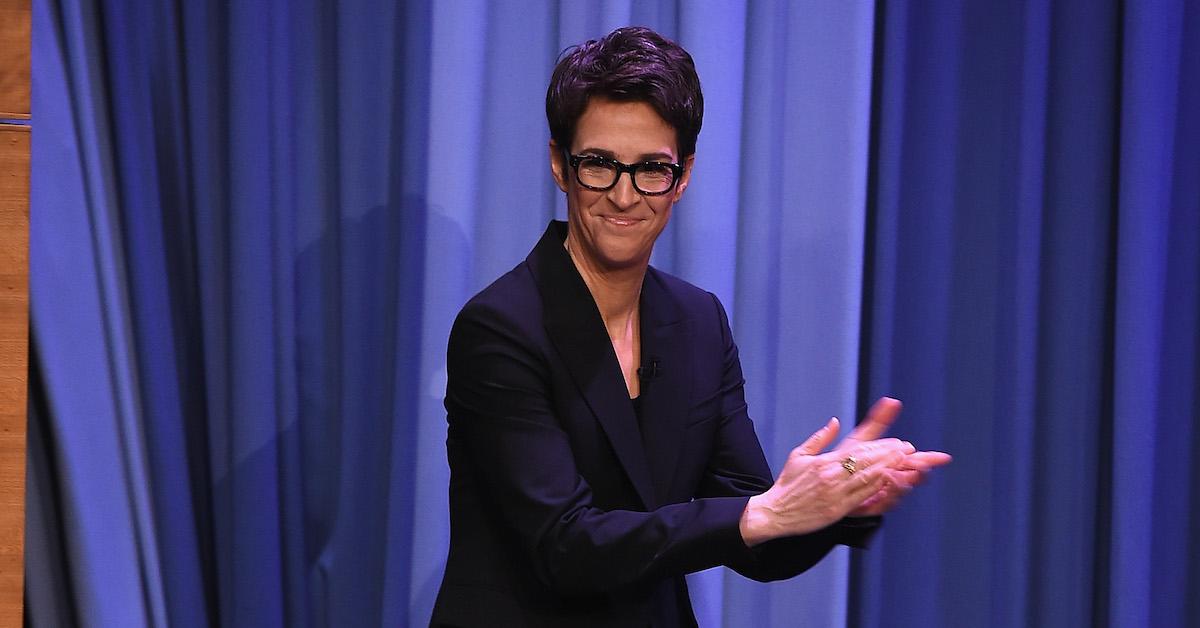 Article continues below advertisement
Who is replacing Rachel Maddow?
In February 2022, Rachel Maddow announced to her viewers that she would be taking a hiatus from her nightly show. After more than a decade on the air, the host admitted, "I'm nervous about all this. It's a change in my life. But it's all for the good."
Following the two-month hiatus, in April 2022, Rachel returned to MSNBC and revealed that she was transitioning to a weekly schedule and would be hosting her popular news program every Monday night. The rest of the week was to be filled by a rotating line-up of guest hosts.
Article continues below advertisement
Now, the host has made her weekly Monday slot permanent. In June 2022, the network announced that journalist and commentator Alex Wagner would be taking over Rachel's prime-time slot four nights a week, from Tuesday to Friday. Alex will begin hosting in mid-August.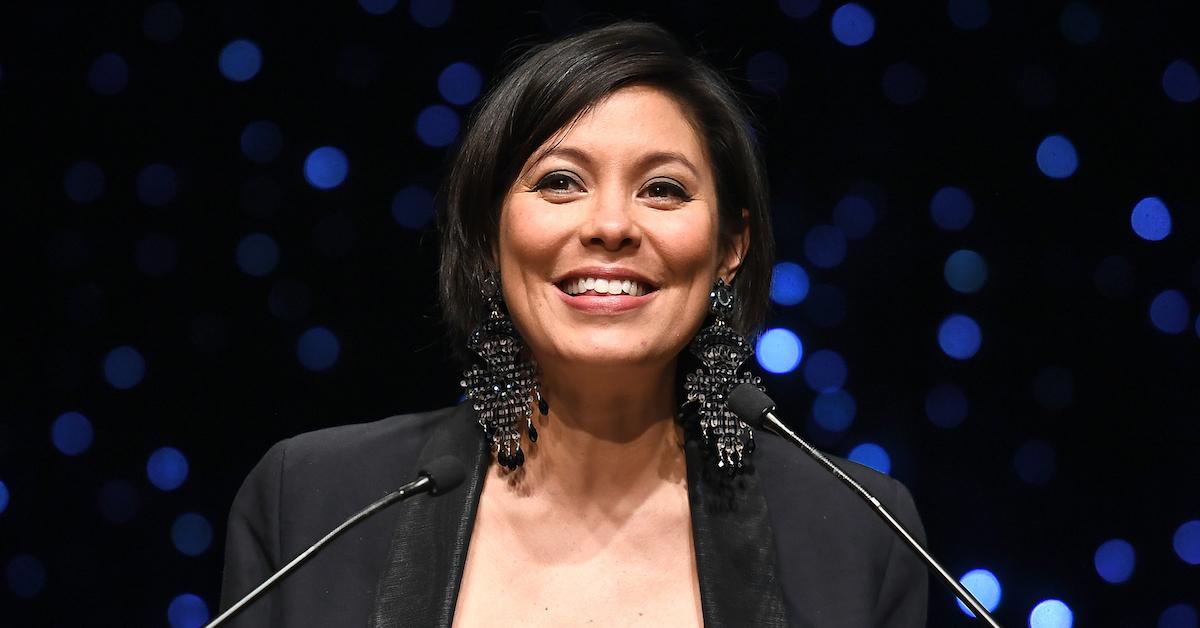 Article continues below advertisement
Who is Alex Wagner?
According to The New York Times, Alex Wagner is a veteran journalist with over two decades of reporting under her belt. She worked as an analyst for MSNBC and quickly climbed up to hosting her own Emmy-nominated MSNBC daytime show, Now With Alex Wagner, from 2011 to 2015. She rejoined the network in 2022 as a senior political analyst and guest anchor, filling in for Rachel and for Chris Hayes.
Alex was also the co-host and executive producer of The Circus, an Emmy-nominated political docuseries on Showtime, and served as a special correspondent for CBS News and a co-host on CBS This Morning: Saturday. Alex also has experience in print journalism, having worked as a senior editor at The Atlantic, as a reporter for HuffPost, and as a White House correspondent for AOL's Politics Daily.
Article continues below advertisement
MSNBC's president, Rashida Jones, said that Alex was going to be a welcome and crucial addition to the network, especially as the country gears up for the midterm elections. "I really want the takeaway from this show to be a better understanding of what's happening in the world," Rashida said, per The New York Times.
Article continues below advertisement
Where is Rachel Maddow going?
Rachel isn't really going anywhere, as evidenced by the fact she'll still be in her regular slot Mondays. She's just taking time for other projects. According to TVInsider, in 2021, Rachel inked a new multi-year agreement with NBCUniversal and MSNBC that allowed her more time to work on new content.
This includes a movie based on her book and podcast called Bag Man, about a political bribery scandal involving former U.S. Vice President Spiro Agnew. The movie is set to be directed by Ben Stiller. Rachel is also rumored to be starting a new podcast for NBCUniversal.