Rachel Maddow's Hiatus From Her Show Has Come to an End (for Now)
Rachel Maddow announced that she's taking a hiatus from 'The Rachel Maddow Show.' Is she leaving MSNBC for good? Let's break it down.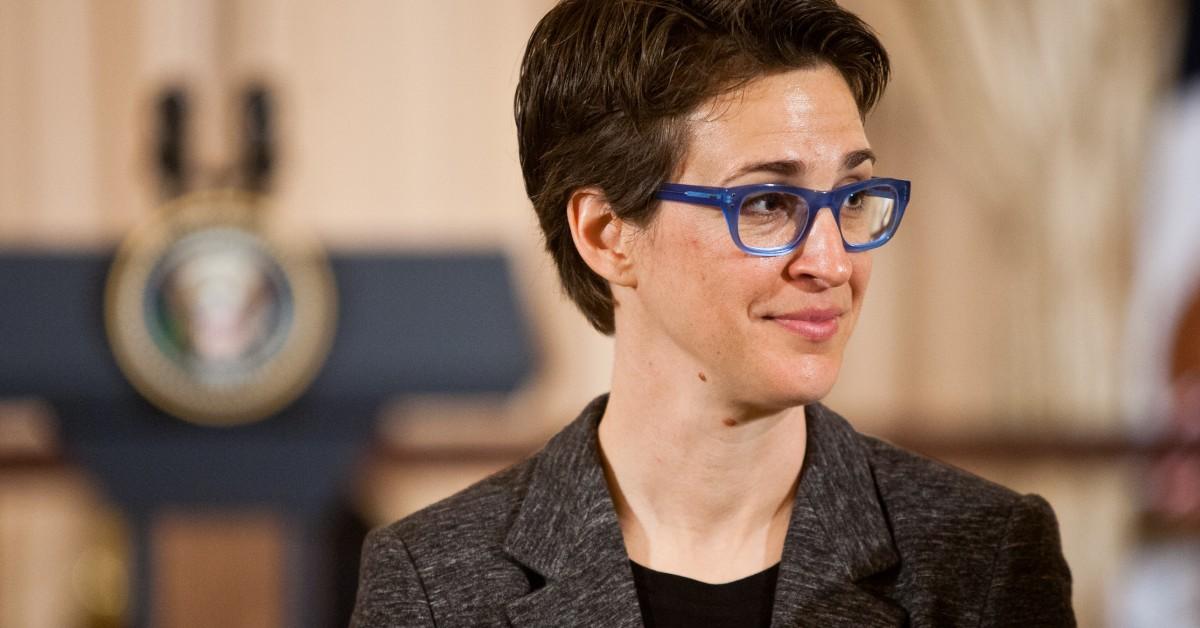 It's difficult to imagine MSNBC without Rachel Maddow, so why did she temporarily leave? The news host has been a political commentator for years. She started hosting her own cable news program, The Rachel Maddow Show, in 2008 after a successful run guest-hosting Countdown With Keith Olbermann.
Article continues below advertisement
The Rachel Maddow Show quickly became one of MSNBC's top-rated news programs. According to an AdWeek report from 2021, The Rachel Maddow Show doubled CNN's total viewership in the same 9 p.m. hour. Dedicated fans of Rachel's show are wondering why she left her show for a period of time. What was she up to during that time? Keep reading to find out!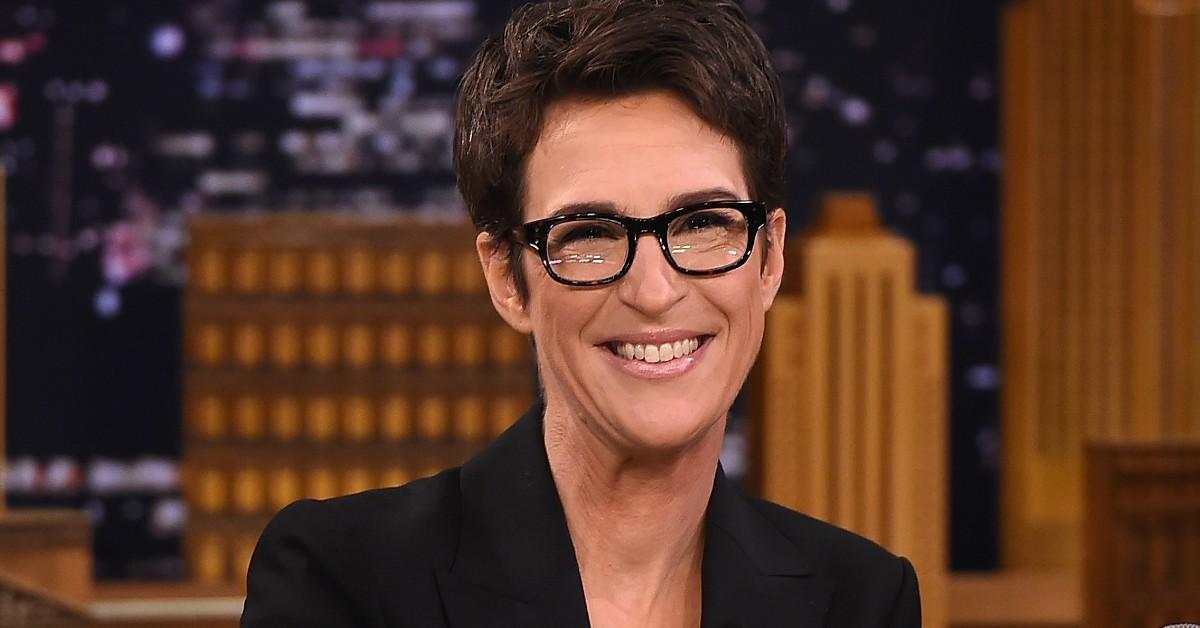 Article continues below advertisement
Why did Rachel Maddow leave MSNBC?
Rachel announced on her show at the beginning of 2022 that she was taking a hiatus. Per The New York Times, Rachel stated during the broadcast that she was "nervous about all this. It's a change in my life. But it's all for the good."
The host gave reason for her hiatus, citing a desire to work on projects such as a film adaptation of her podcast Bag Man, which told the scandalous story that resulted in Spiro Agnew's (Richard Nixon's vice president) resignation in 1973.
Rachel has also been working on her identically named podcast, The Rachel Maddow Show, which has a similar narrative format to her Bag Man podcast.
Her final episode of The Rachel Maddow Show on television before the hiatus aired on Feb. 10, 2022. However, she did join in on the MSNBC coverage of President Biden's State of the Union speech on March 1, 2022.
Article continues below advertisement
Despite her hiatus, Rachel Maddow was keeping busy.
Rachel also teased in her hiatus announcement that there was another film adaptation of a different book that she wanted to make for television as well. Rachel didn't disclose which book that was at the time, but her point was that she had a bevy of projects that she wanted to focus on. She reassured fans that she's "not really going anywhere," and that she would be back hosting the show in April 2022.
Article continues below advertisement
Per a Deadline report, Rachel also signed a multi-year deal with the MSNBC network and NBCUniversal in 2021. The deal involved working on new projects with the company. So, no matter what may happen in the long term with her own show, it's clear that she's locked in with NBC regardless.
Rachel herself admitted in her announcement that "change is absolutely terrifying," and then added quickly after that initial statement, with her typical frank candor, "but in this case, change is good."
Rachel finally returned to her show in June 2022, but there's a catch.
Just as Rachel used to fill in for Keith Olbermann as a guest host, Rachel's MSNBC show has been hosted by a rotating slate of guest hosts throughout her absence. However, just as she promised, the host is back now to her anchor roots. This time, though, there's a change in her schedule.
Article continues below advertisement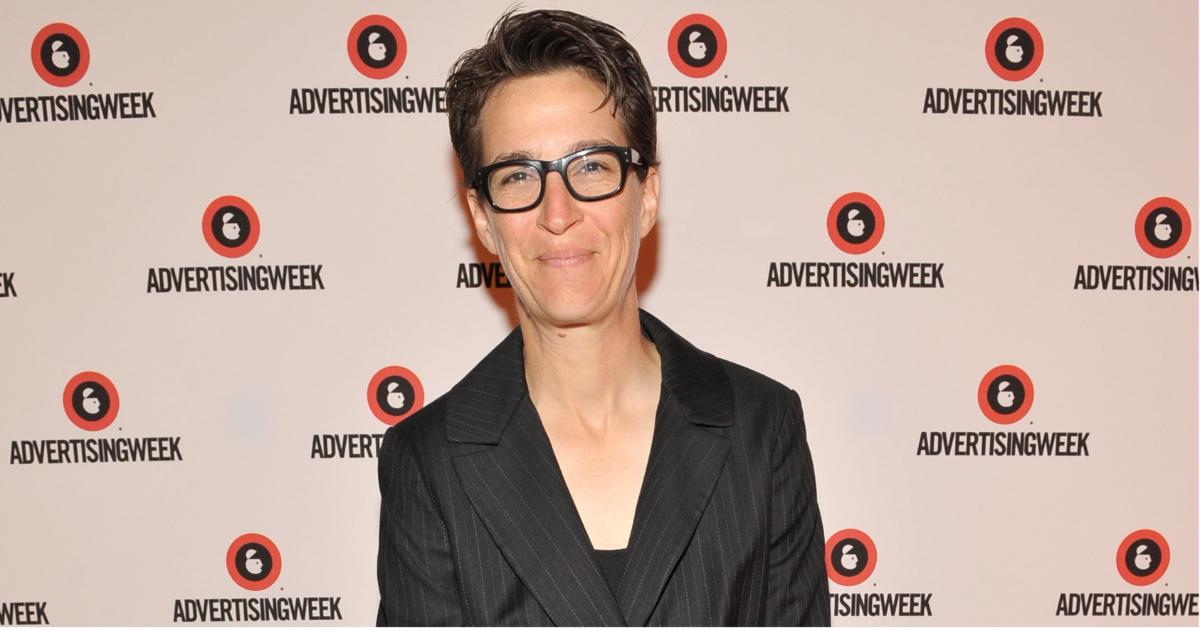 Per Forbes, MSNBC's plan to continue rotating hosts of the show will live on, but Rachel will be returning to host the show each Monday night.
"I'm going to be here on Monday nights," Rachel said during her returning broadcast on June 27, 2022. "Again to give myself just more time to work on some of this other stuff that I've got cooking for MSNBC and NBC. So Monday to Thursday nights this month, starting next month, I will be here weekly."
But Rachel warned fans that her return may not be permanent: "And again, this might change... we'll see how things go, but that's the plan as of now. So now you know and we will never speak of it again. Enough of that, let's start the show, we have a lot to get to tonight."
Catch The Rachel Maddow Show weeknights on MSNBC at 9 p.m EST.