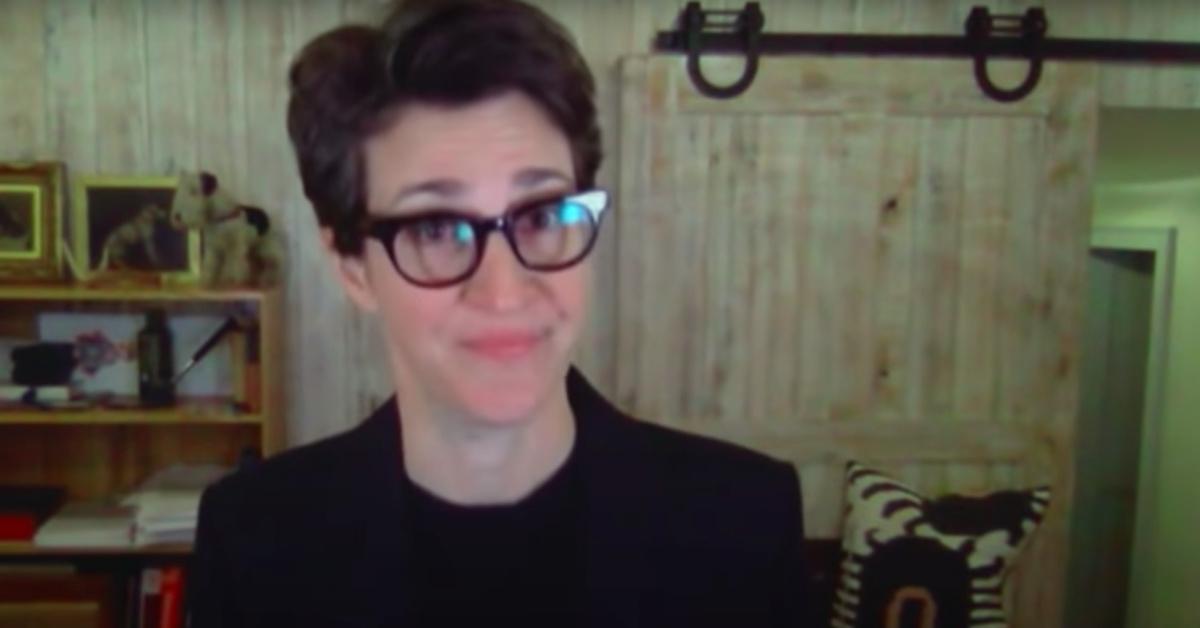 Rachel Maddow Reveals She's Been Quarantining After Her Partner's COVID-19 Scare
Where is Rachel Maddow? The commentator has been absent from 'The Rachel Maddow Show' since her partner was confirmed positive for COVID-19.
Since 2008, Rachel Maddow has been a staple for nighttime news as the host of the MSNBC program, The Rachel Maddow Show. The liberal commentator first got her start in radio following her graduation from Stanford University and the conclusion of her thesis at Oxford.
After a few years of contributing to various MSNBC programs, Rachel was given Dan Abrams' nightly time slot, and her show has been a hit for the network ever since.
Article continues below advertisement
Because her show airs every weeknight, Rachel has truly become a part of a lot of people's evening routines. Her recent absence has some viewers concerned about her future with the network, while others are convinced she's simply taking a vacation.
Where is Rachel Maddow? Keep reading to find out more about her hiatus.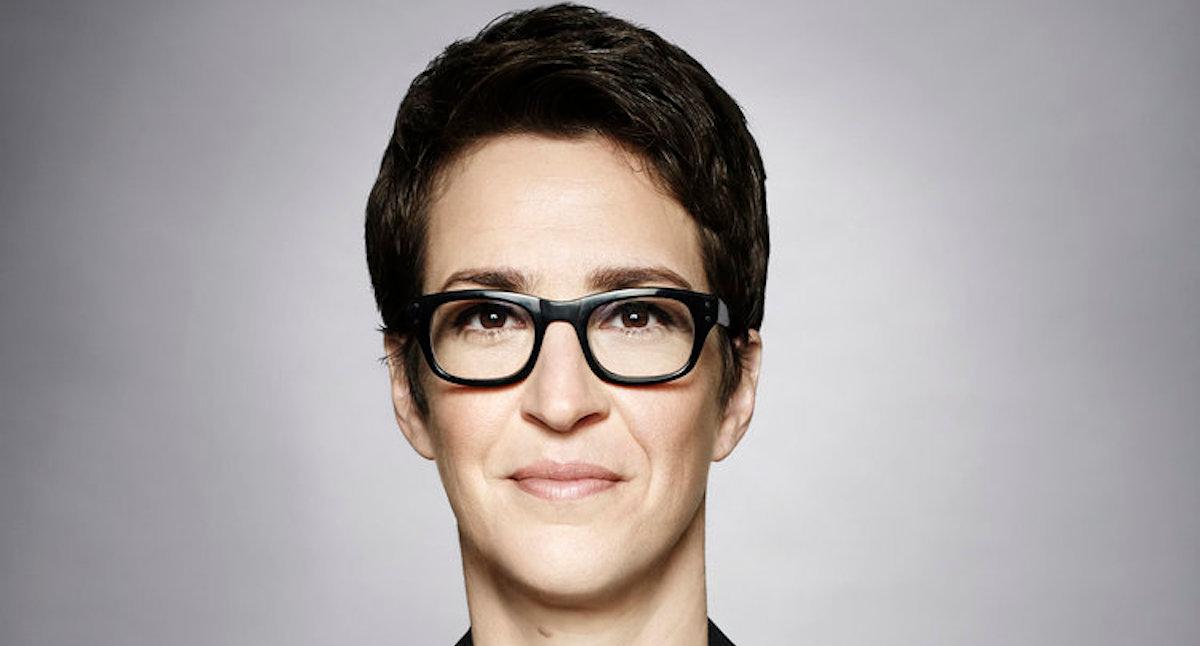 Article continues below advertisement
Where is Rachel Maddow?
In early November 2020 — in the midst of the flurry surrounding the presidential election — Rachel announced that she had come into close contact with someone who had contracted COVID-19 and would therefore be quarantining at home until it was safe for her to return. At the time, she had tested negative for the virus but had elected to remain at home in order to keep her co-workers and others safe.
In her absence, Rachel has continued to post on her social media accounts, sharing snippets and other information from various MSNBC broadcasts. However, she hadn't spoken much about how quarantining has gone or revealed who it was that tested positive. Some people even began to suspect that she had contracted the virus herself.
Article continues below advertisement
However, all became clear on Thursday, Nov. 19, when Rachel made an emotional return to the show via a remote broadcast from her home.
Article continues below advertisement
Rachel revealed that she'd been quarantining after her partner contracted COVID-19.
Rachel started by speaking about her partner, Susan Mikula, whom she has been with for more than 21 years. "She is the center of my life," Rachel said about Susan. "She is the organizing principle of my life. My relationship with Susan is the only thing at the end of the day that I would kill or die for without hesitation. And Susan has been sick with COVID these past couple of weeks."
"At one point, we really thought that there was a possibility that it might kill her. And that's why I've been away. Susan tested positive two weeks ago, we separated from each other that day because I tested negative ... so she and I have both been alone since then," Rachel revealed.
Article continues below advertisement
Luckily, it appears as though Susan is feeling better. "The bottom line is that she's gonna be fine," Rachel said. "She is recovering. She's still sick, but she's gonna be OK and we're not scared anymore like we were." Rachel then went on to urge viewers to take the COVID-19 virus seriously and maintain social distancing and follow public health guidelines in order to remain safe.
Article continues below advertisement
"Whatever you think of your own life and however much risk you are willing to take on for yourself," she said, "that's not how this works. What you need to know is that whoever is the most important person in your life, whoever you most love and most care for and most cherish in the world, that's the person who you may lose. Or who you may spend weeks up all night freaking out about and calling doctors all over the place ... and trying to figure out how to keep that person breathing and out of the hospital."
If all goes according to plan, Rachel will be able to return to her show soon.
The Rachel Maddow Show airs on weeknights at 9 p.m. ET on MSNBC. The episodes air again at midnight.