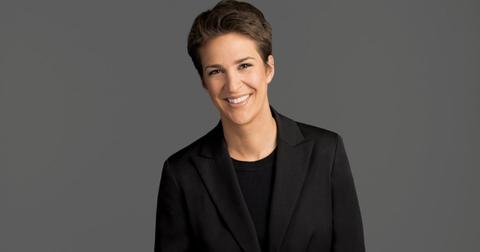 Why Isn't Rachel Maddow Hosting Her MSNBC Show Right Now?
By Shannon Raphael

Updated
Since 2008, Rachel Maddow has been a staple for nighttime news as the host of the MSNBC program, The Rachel Maddow Show. The liberal commentator first got her start in radio following her graduation from Stanford University and the conclusion of her thesis at Oxford.
After a few years of contributing to various MSNBC programs, Rachel was given Dan Abrams' nightly time slot, and her show has been a hit for the network ever since.
Because her show airs every weeknight, Rachel has truly become a part of a lot of people's evening routines. Her recent absence has some viewers concerned about her future with the network, while others are convinced she's simply on a summer vacation.
Where is Rachel Maddow? Keep reading to find out more about her hiatus.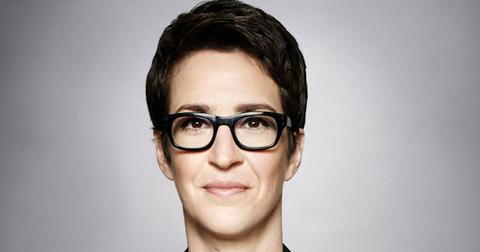 Where is Rachel Maddow?
The news host has not been present for her 9 p.m. ET slot, and Velshi & Rule journalist Ali Velshi has often filled in for her. While it's not unusual for other MSNBC personalities to fill in when hosts take vacations or breaks, especially during the summer, Ali has continually discussed Rachel's return to The Rachel Maddow Show. On numerous occasions, he teased her imminent return, but she has yet to come back.
On Twitter on July 30, Ali hinted that Rachel's break from the show was for personal time. He noted that she was taking that week for some "much deserved time off."
The following day, Ali tweeted that he was done substituting in for Rachel, which many users took to mean that she would be back to hosting in the first week of August.
"Ok, friends. You've stuck with me for 4 nights. Let's just call it an even 5 and I'll get out of your hair. Join me for what I GUARANTEE is my last night this week hosting @Maddow. I swear I won't do it again tomorrow (or next week)..."
But, Rachel has yet to return.
Nicole Wallace, who served as the interim host for The Rachel Maddow Show during the first week of August, said on air that Rachel would be back for the Aug. 5 episode. It remains to be seen if that is accurate.
Rachel herself has not commented on where she is, or why she has been absent from television. Her social media accounts have continued posting snippets and other information from various MSNBC broadcasts.
It's also unclear where Rachel has been spending her time. The rumors online about her taking a fishing trip or that she's ill are all unconfirmed at this time.
Is 'The Rachel Maddow Show' getting canceled?
With the MSNBC host's seemingly unexplained break from the air, there were several online users who speculated that it might have to do with the fate of her series.
The Rachel Maddow Show hit a record-high for viewers on July 20 when Rachel spoke with Mary Trump, so her absence is likely not a sign that the series will be canceled anytime soon.
The Rachel Maddow Show airs on weeknights at 9 p.m. ET on MSNBC. The episodes air again at midnight.