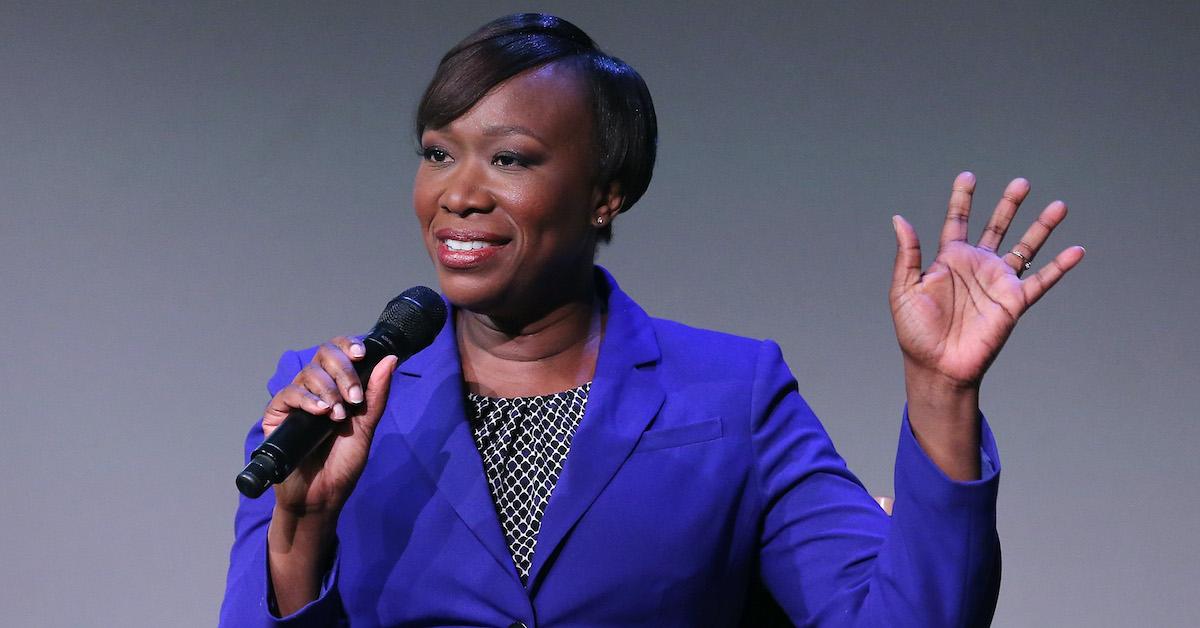 Past Homophobic Statements by Joy Reid Have Reignited Controversy
By Amber Garrett

Jul. 9 2020, Updated 1:55 p.m. ET
Four months after Chris Matthews' resignation from MSNBC and the cancellation of his show, Hardball, the news network has finally named a successor for the coveted 7 p.m. weekday slot: longtime MSNBC contributor and AM Joy host Joy Reid. Joy has been a staple on the network since 2014 and often sits in for Chris Hayes and Rachel Maddow when they're on vacation or assignment, but her new show The ReidOut, will be her first permanent primetime slot.
Article continues below advertisement
Joy will be the first Black host to hold a primetime slot on the network, which is huge and overdue. But as her profile increases, past controversies are coming back into the fore, namely criticism over blog posts she wrote more than a decade ago, which contained homophobic content. Though Reid has apologized, she denied having written them at first.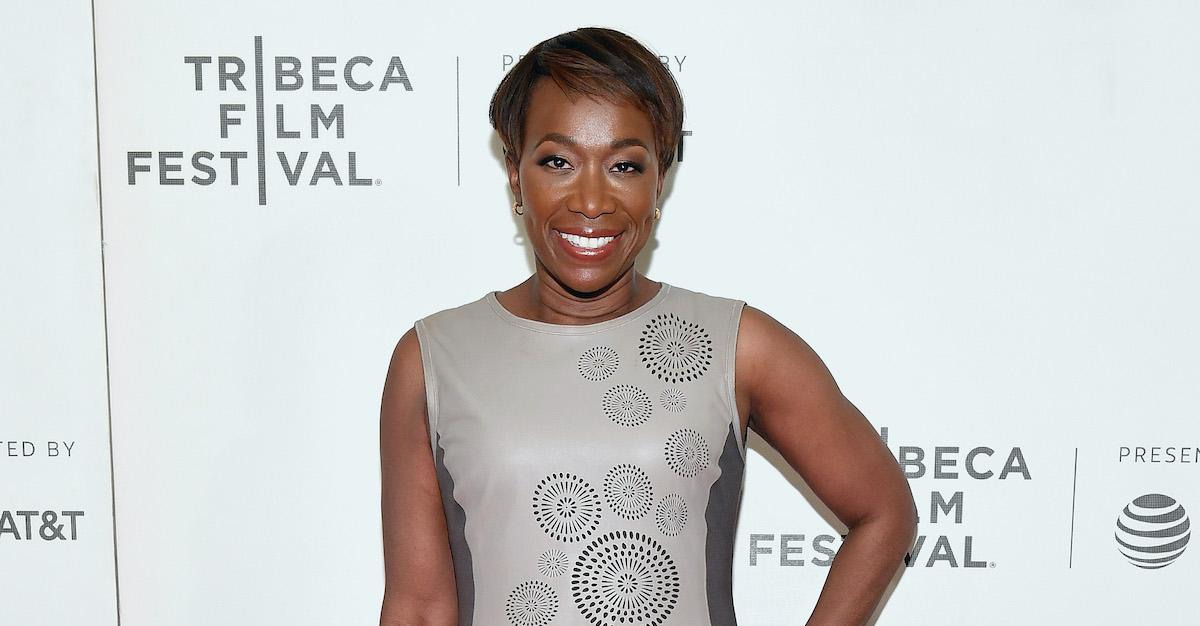 Article continues below advertisement
So, is Joy Reid homophobic? She certainly seems to have been in the past but says she has evolved.
In case you missed or forgot the 2017 scandal, it began when a Twitter user posted screenshots of blog posts made by Reid between 2006 and 2009. The content of those posts ranged from ridiculing Republican candidates rumored to be closeted to arguing that gay sex is "gross."
When the screenshots emerged, Reid initially claimed her blog had been hacked or that she did not recall having written the posts. However, the content was obtained from the Wayback Machine internet archive, which would have required either that hackers had infiltrated the nonprofit's site — which its administrators found no evidence of — or, as a representative of Reid suggested, that the hack occurred undetected before the site was archived or some other doctoring or manipulation occurred. 
(The below image is one excerpt of the many screenshots posted. Please be advised that it contains unequivocally homophobic speech.)
Article continues below advertisement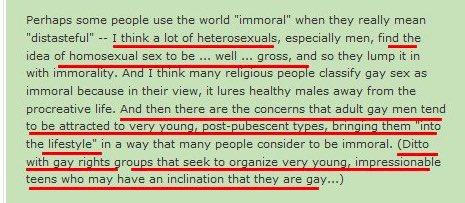 The problem with the latter scenario, as The Nation pointed out is that, while offensive and homophobic, the sentiments in the cited text were not at all uncommon in the aughts. This was nearly a decade before same-sex marriage was legalized on a federal level, and a period when Brokeback Mountain was a frequent punchline in late night monologues.
Article continues below advertisement
Joy Reid eventually apologized for and disavowed the homophobia in her blog.
Though she made significant efforts to claim she never wrote the more incendiary things found on her blog archive, Reid did eventually apologize for its contents. "While I published my blog, starting in 2005, I wrote thousands of posts in real time on the issues of the day," the statement said. "There are things I deeply regret and am embarrassed by, things I would have said differently and issues where my position has changed. Today I'm sincerely apologizing again."
However, she did not mention in her apology her efforts to claim she was hacked or attempts to obscure the issue by having the blog archives removed from the Wayback Machine. While her colleagues appear to have accepted her apology, including out gay MSNBC personality Rachel Maddow, who was the target of at least one post on the blog.
Article continues below advertisement
While her colleagues have moved on, many critics across the political spectrum took the occasion of Reid's promotion to bring up the scandal. Conservatives called it hypocrisy for the network's personalities to criticize Trump for contemporary statements not unlike those made on Reid's blog a decade ago. 
And even progressives signaled that, while Reid may have apologized for the statements on the blog, she had not taken full ownership of them nor has she ever addressed her campaign to discredit them as the results of a hacking, despite a lack of evidence.