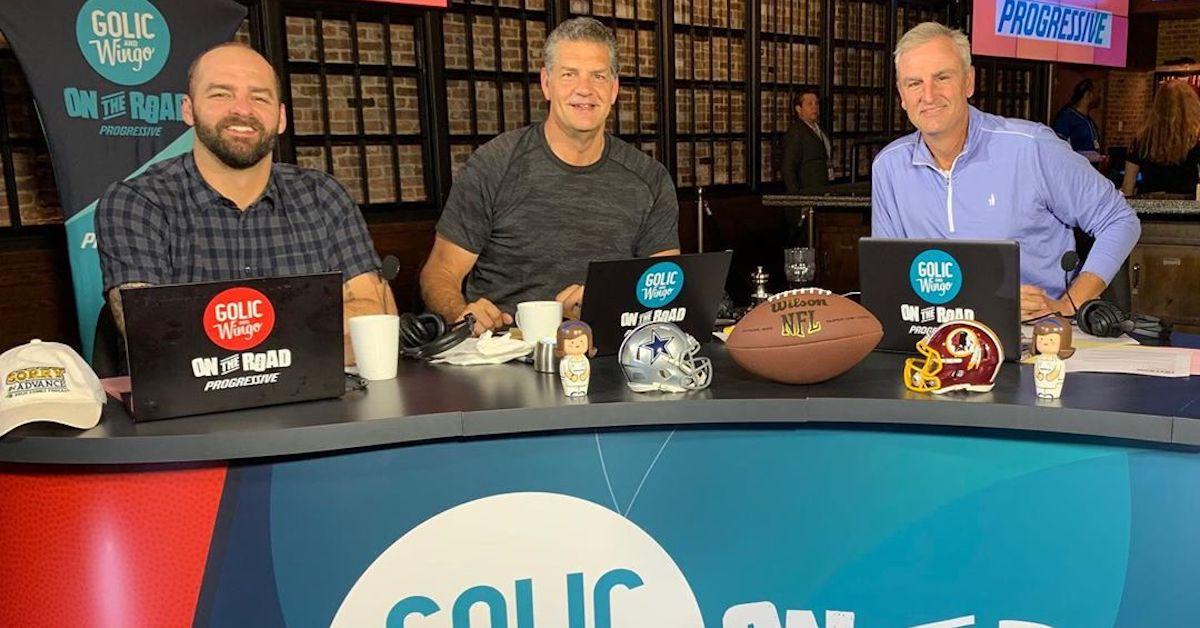 ESPN Radio's "Golic and Wingo" Has Been Canceled... And Replaced
Listeners of ESPN Radio's "Golic and Wingo" were met with a shocking announcement when they tuned into the July 7 broadcast. The sports talk series, which began in 2017, has been canceled, and the final episode will air on July 31.
Hosted by sports commentators Trey Wingo and Mike Golic, the series has been a staple for morning listeners. The news was all the more surprising because of Mike's longtime affiliation with ESPN Radio.
Article continues below advertisement
Who is replacing "Golic and Wingo" on ESPN Radio? Keep reading to find out how the hosts addressed the cancelation on their show and to learn why the show's end will be especially bittersweet for Mike Golic.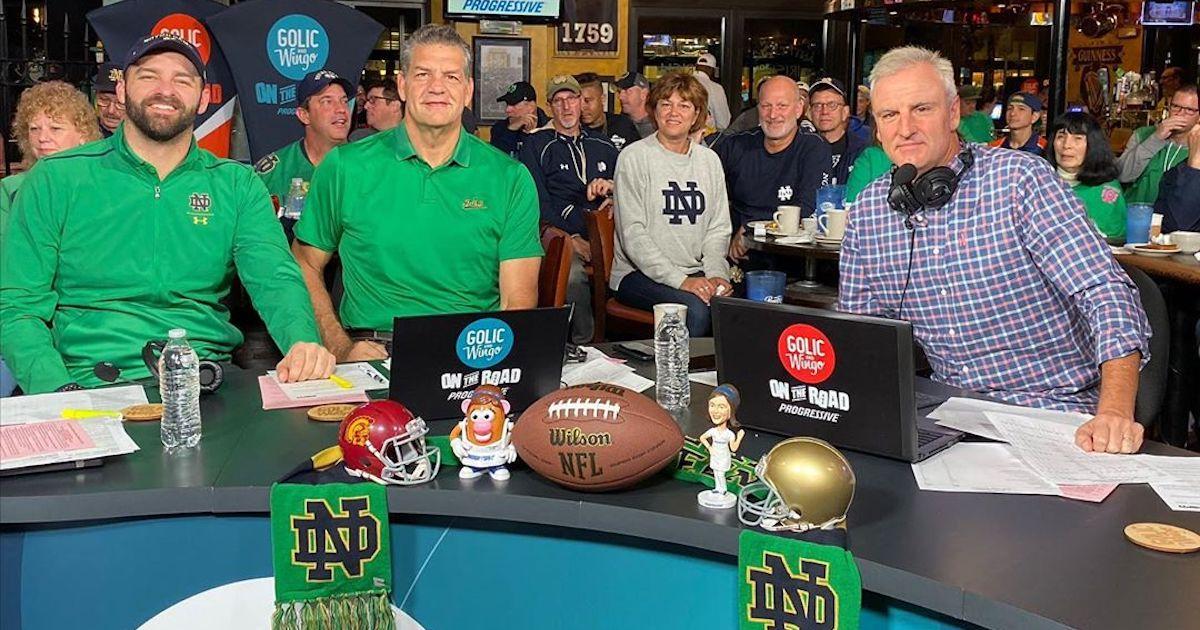 Article continues below advertisement
Who is replacing "Golic and Wingo"?
Following the cancellation news, it was revealed that the "Golic and Wingo" time slot of 6 a.m. to 10 a.m. would be given to a new series called "Keyshawn, Jay, and Zubin." The new sports radio show will be hosted by retired NFL wide receiver Keyshawn Johnson, former Chicago Bulls player Jay Williams, and Sportscenter anchor Zubin Mehenti.
ESPN's executive VP, Norby Williamson, confirmed that there would be a new lineup in a statement.
"Our new lineup will provide sports fans informative and engaging content throughout the week from hosts who all have radio experience. They know how to connect with fans and keep them invested in the programming. Our listeners will hear diverse perspectives on key topics from some of the most talented, knowledgeable and contemporary voices in the industry," Norby said.
The new schedule will go into effect on August 17, and it can be heard on ESPN Radio and SiriusXM.
Article continues below advertisement
Why was "Golic and Wingo" canceled?
The July 7 announcement was unexpected to fans and longtime listeners of "Golic and Wingo." ESPN did not explicitly say why the show had been nixed from the lineup, but it can be assumed that a decline in listeners is the cause, especially since Mike Golic is apparently still under contract with the network.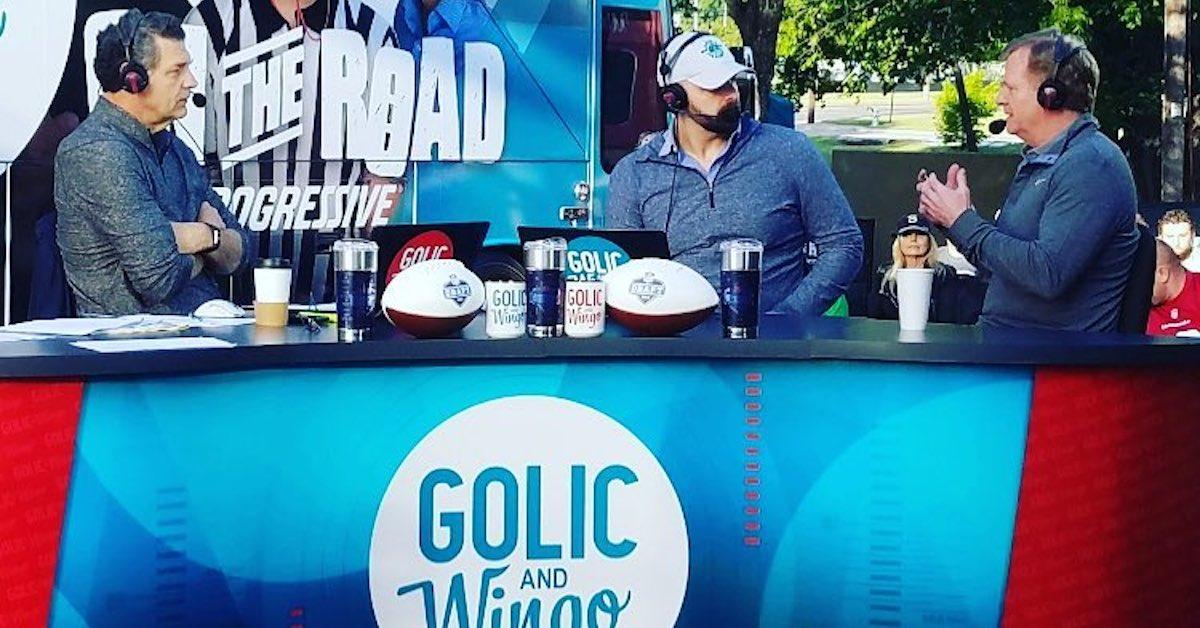 Article continues below advertisement
Several outlets have reported that Mike is under contract with ESPN until the end of 2020. It is unclear at this time whether he will return to a show with the network in any capacity, though it does not seem as if he has any spot on ESPN Radio.
Interestingly, ESPN Radio's new lineup includes Mike Golic's former co-host, Mike Greenberg. The two hosted the popular radio show "Mike & Mike" from 2000 to 2017, and the series was rebranded as "Golic and Wingo" when Mike Greenberg departed to host a TV morning series, Get Up!
Article continues below advertisement
At the time, rumors circulated that "Mike & Mike" ended because of a feud between Mike Golic and Mike Greenberg.
The latter's new show will be called "The Mike Greenberg Show." It will air on ESPN Radio on weekdays from 12 p.m. to 2 p.m.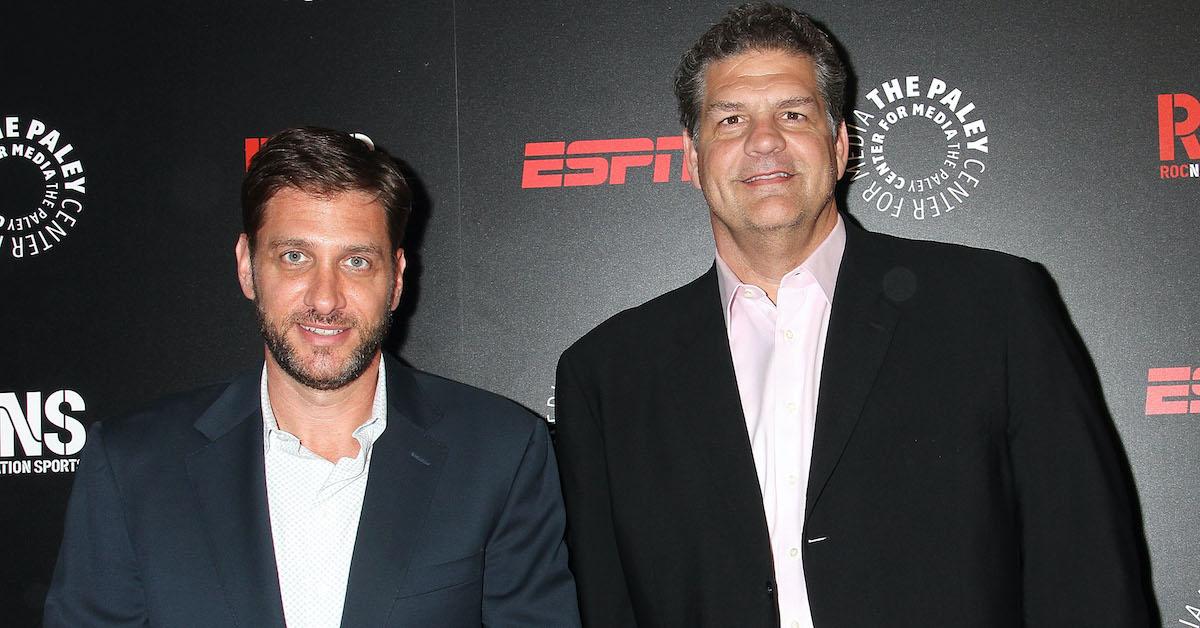 Article continues below advertisement
Mike Golic sounded off on the cancellation of "Golic and Wingo."
After more than 20 years on the air with ESPN Radio, Mike explained on an episode of "Golic and Wingo" that it was truly the end of an era for him. He also noted that it was not his decision to go off the air.
"We know what's going on with the announcement, obviously, our last show's going to be July 31. Certainly was not my choice, I would have loved to have kept doing the show... I appreciate what's been going on on Twitter, you know, the outpouring of positive thoughts — certainly not everybody, and that's fine because you can't please everybody," he said. "But it's been incredible what I've heard from people out there, and I do appreciate that."
Article continues below advertisement
Mike then confirmed that he was on the lookout for his next career move.
"I'm not retiring; I'm too young to retire," the 57-year-old continued. "My wife won't let me retire. It's so wild though that the portion of morning radio, at least for now, will be done."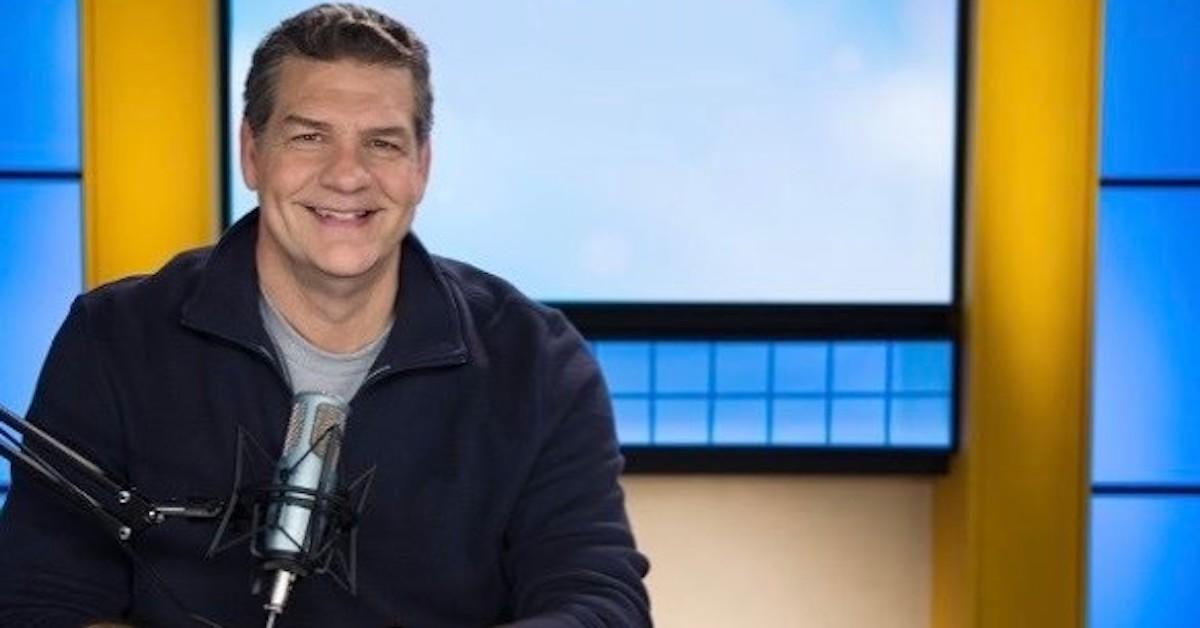 "This was management's choice to do this and obviously just like coaches, they have every right to do what they want to do. I would love to keep doing it, but not in the cards right now," he said. "So we'll see where it goes, but I do plan on still being in this business."
Trey Wingo's contract with ESPN also expires at the end of 2020.