After Years of Defending It, Thug Kitchen Changes Its Problematic Name
The creators of the vegan culinary brand Thug Kitchen are changing their name to Bad Manners in response to criticism and racial accusations.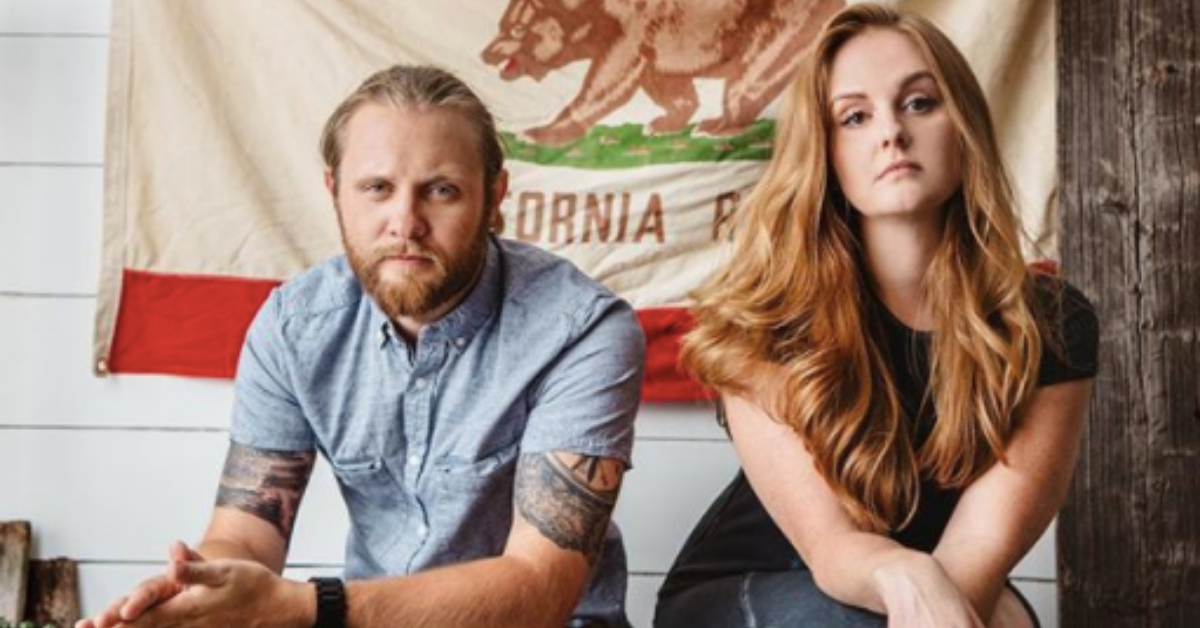 Back in 2012, the Thug Kitchen website launched, introducing original vegan recipes and a healthy portion of foul language to the internet.
This approach was an effort to "signal our brand's grit in the otherwise polished and elitist food scene," as Delish reports.
After quickly picking up steam on the site and across social media, the brand released its first of three cookbooks in 2014, called, "Thug Kitchen: The Official Cookbook: Eat Like You Give a F*ck."
Article continues below advertisement
The cookbook went on to become a New York Times No. 1 Bestseller and featured hearty vegan cuisine like roasted beer and lime cauliflower tacos, pumpkin chili, and more.
"Welcome to Thug Kitchen, b*tches. We're here to help. We started our website to inspire motherf*ckers to eat some goddamn vegetables and adopt a healthier lifestyle. Our motto is simple: EAT LIKE YOU GIVE A F*CK," its description reads.
Article continues below advertisement
The Thug Kitchen authors remained anonymous for years.
From 2012 to 2014, nobody knew who was behind the Thug Kitchen brand — and that was by design.
Co-creators Matt Holloway and Michelle Davis revealed their identity around the time of their first cookbook launch. The duo turned out to be a white couple based out of Hollywood, which took many by surprise.
Article continues below advertisement
Once they stepped forward, the backlash was nearly instantaneous.
Many took offense to Matt and Michelle's approach, actions, and intentions, calling it "the latest iteration of digital blackface."
Still, the pair stood behind their brand, which they have repeatedly defended since 2014. Early criticism included a popular CNN article from fellow vegan chef and author Bryant Terry in October 2014, who calls Thug Kitchen a misrepresentation of African-American food habits.
Article continues below advertisement
"The contrast drawn between the consciously progressive dishes shown and the imagined vulgar, ignorant thug only works if the thug is the kind of grimy person of color depicted in the news and in popular media as hustling drugs on a dystopian block..." he says. "'Those kind of people,' the visual gag suggests, 'intimidating you into... preparing arugula or tempeh? How absurd, how shocking, how hilarious!'"
"Whether or not the hipsters and health nuts charmed by Thug Kitchen realize this, vegetarian, vegan and plant-strong culture in the Black experience predates pernicious thug stereotypes," Bryant continues. "Said another way, the Thug Kitchen's central comic conceit doesn't jibe with reality."
Article continues below advertisement
The duo stood behind Thug Kitchen, but is now changing its name.
Faced with criticism and anger, Matt and Michelle wouldn't budge on their brand name or voice — until now.
In June 2020, they took to Instagram to offer an apology and an update that they're changing their name from Thug Kitchen to Bad Manners. It said that they are advocates for change and change starts with them.
Article continues below advertisement
"Over the years, as our critics pointed out the racist connotations of two white people using the word 'thug,' we tried to contextualize it by talking about our backgrounds and our beliefs," they said.
"Whatever our original intention, our use of it reflected our privilege and ignored the reality that the word is assigned to Black people in an attempt to dehumanize them. That's f*cked up and not at all what we want to stand for. We apologize. We recognize we need to do better."
The public reaction has been mixed.
Naturally, this shift in thinking and brand approach after so much controversy is making headlines.
VegNews reads, "After Nearly a Decade of Profiting from Cultural Appropriation, Vegan Brand Thug Kitchen Will Finally Change its Name." Austin360 Food and Dining says, "'Thug Kitchen' authors finally change name, but it took too long."
And there's no shortage of comments of support and criticism on Matt and Michelle's name change post and across their platforms.
Stay tuned to see how it plays out.