Who Plays Sam Arondekar's Mom on 'Ghosts'? Here's Why She Looks Familiar
In Episode 11 of 'Ghosts,' Sam Arondekar takes a road trip to visit her dead mother. Who is the decorated actress who plays her mom on the show?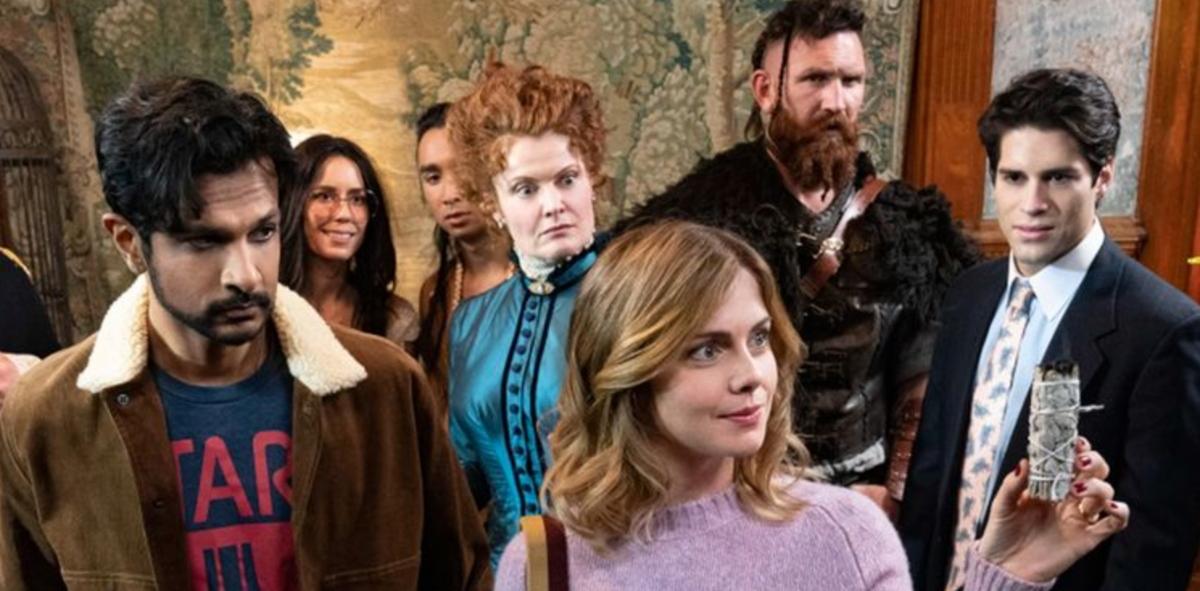 CBS's new sitcom, Ghosts, is based on a British show of the same name. The series, which premiered in the fall of 2021, stars Rose McIver and Utkarsh Ambudkar as Sam and Jay Arondekar, a married couple from New York who think their dreams have come true when they acquire a stunning country home from a relative. They quickly come to find out that the house not only needs substantial work, but is also occupied by several spirits.
Article continues below advertisement
The ghosts are people who died on the grounds and are entangled in the home until they can reach the afterlife. When Sam falls down the stairs, she winds up in a coma, and when she awakens, she can actually see and hear the spirits, though her husband Jay cannot. The fact that only one of the two can interact with the spirits makes the sitcom incredibly funny.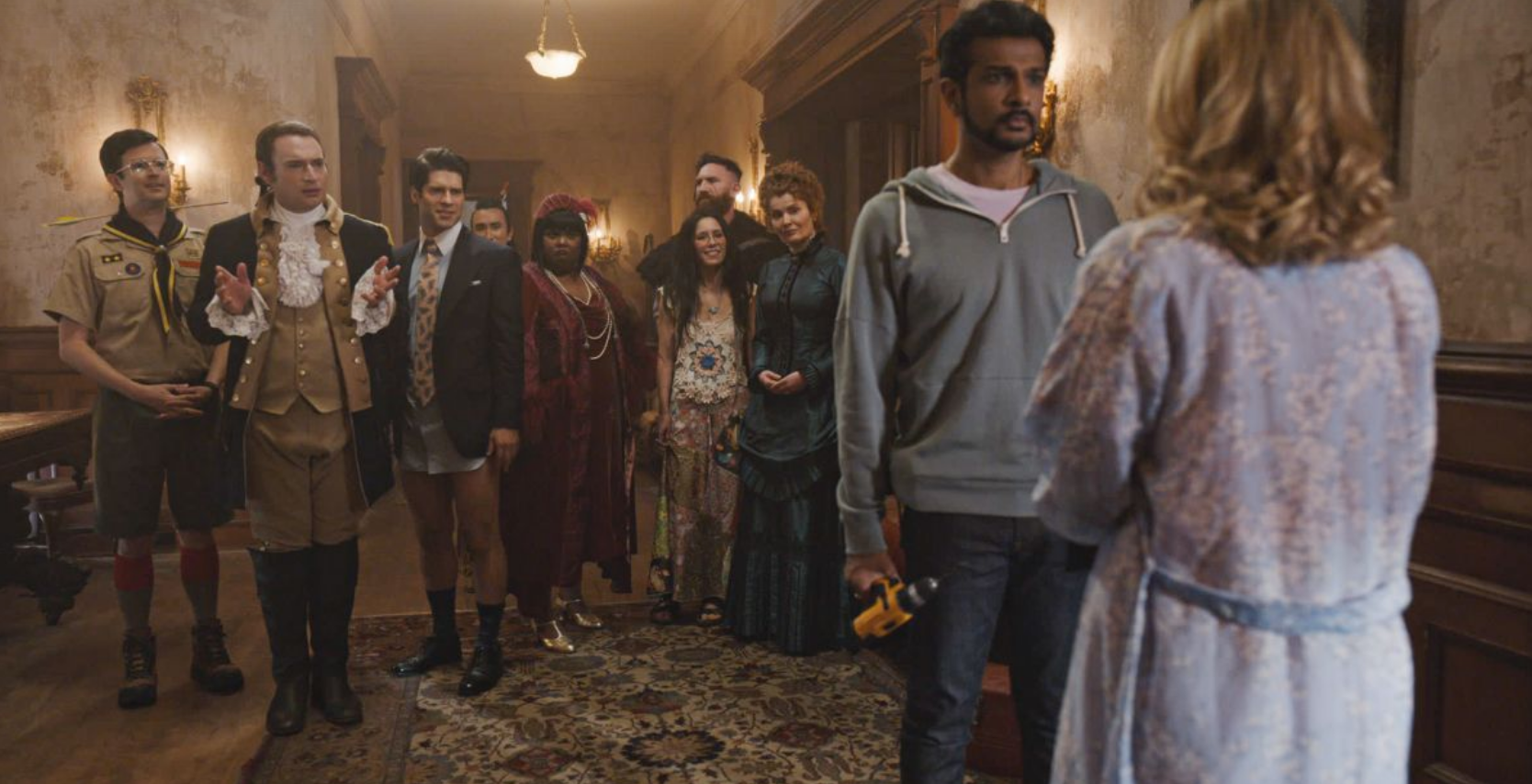 Article continues below advertisement
On Episode 11 of Ghosts, which aired on Jan. 6, Sam and Jay took a road trip with one goal in mind: to reunite with Sam's deceased mother.
Keep reading to learn why they went looking for her mom and why the actress who plays her looks so familiar.
Who plays Sam Arondekar's mother on 'Ghosts'?
In Episode 11, Sam and Jay go to investigate whether Sam's recently deceased mother Sheryl (Rachael Harris) is now a ghost. Sam's mother was at a restaurant and didn't realize that her food contained shrimp, which she was allergic to, and died. In the episode, Saam says to Issac (Brandon Scott), "I never got a chance to say goodbye, and now I might get to see her, so that's amazing."
Article continues below advertisement
Sam ends up seeing Sheryl and the two finally get to sit down and speak to one another. It appears the two weren't too close because Sheryl was always pushing her daughter when she was growing up. Sheryl expresses she's proud of Sam, then explains to her daughter that the reason she pushed her so hard is that she wanted her to have everything in life. Sam tells her mom, "I am happy. I have a wonderful life," to which Sheryl replies, "That's all I've ever wanted."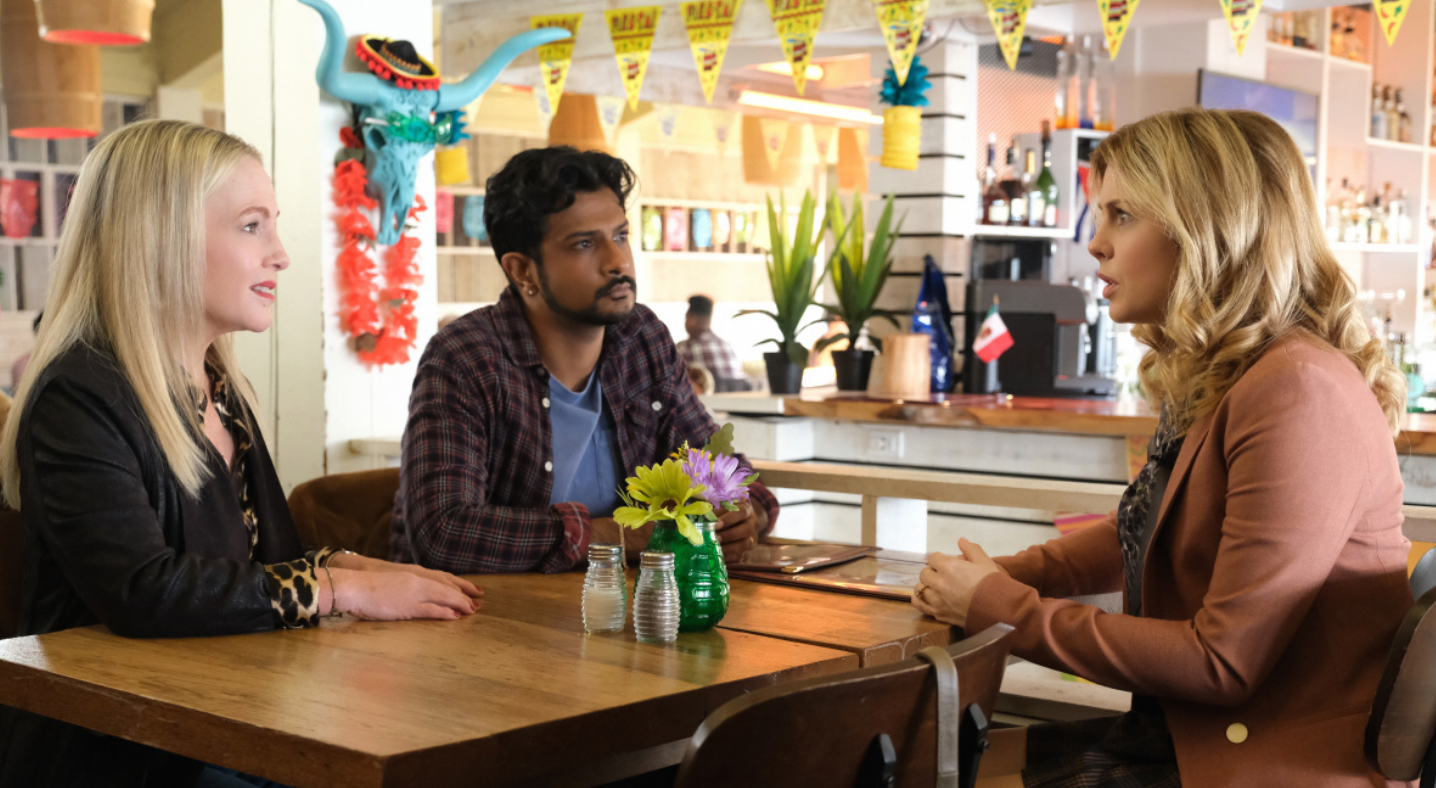 Article continues below advertisement
Sheryl invites her daughter back for Thanksgiving, and before leaving, the two say goodbye and Sam finally gets the closure she always wanted.
If her mother looked quite familiar to audiences, it's because the actress who plays Sheryl in the Ghost episode is actress Rachael Harris. She is best known for playing Stu's irritating girlfriend, Melissa, in the box office hit The Hangover.
Rachael has been in quite a few movies and television shows. In 2010, the actress brought warmth to the movie Diary of a Wimpy Kid as Greg's loving mother, Susan Heffley. The 54-year-old also captured Louis Litt's heart on Suits, and fans of the CW series Lucifer will remember the decorated actress for her six-season stint as the devil's therapist, Dr. Linda Martin.
Now that Sam's in a good place with her mom, we hope to see more of Rachael's character on Ghosts.
Ghosts airs on Thursdays at 9 p.m. EST on CBS.