Are You Ready for Some Draft Picks? Let's Get Into Who Was Snagged First in the 2022 NFL Draft
Draft season is the official kick off for all things NFL and we are very ready for some football. So, who was the first pick in the 2022 NFL Draft?
The late great Vince Lombardi (and in a sense, Chumbawamba) once said, "It's not whether you get knocked down, it's whether you get back up." And now that the 2022 NFL Draft is upon us, we're ready to feast our eyes on the latest crop of athletes who are primed to get back up again. That's right, the smell of football is in the air, and we can hardly believe preseason is just three months away.
For now, we are all gathered around our screens, basking in the glow of watching hard work finally pay off for all of these elite competitors. During the 2021 Draft, 259 players were drafted and it will probably be even more this year. Someone has to be the very first person drafted, which is kind of a compliment. Who was the first pick in the 2022 NFL Draft? Let's get into it.
Article continues below advertisement
Who was the first pick in the 2022 NFL Draft?
Ah, Las Vegas, the city of fights, boxing that is. Of course, Las Vegas also has a quasi-new football team who relocated from Oakland, Calif. to Vegas in January 2020, and then promptly played a season to an empty stadium. If any city deserves to host the 2022 NFL Draft, it's the place where gambling is a sport.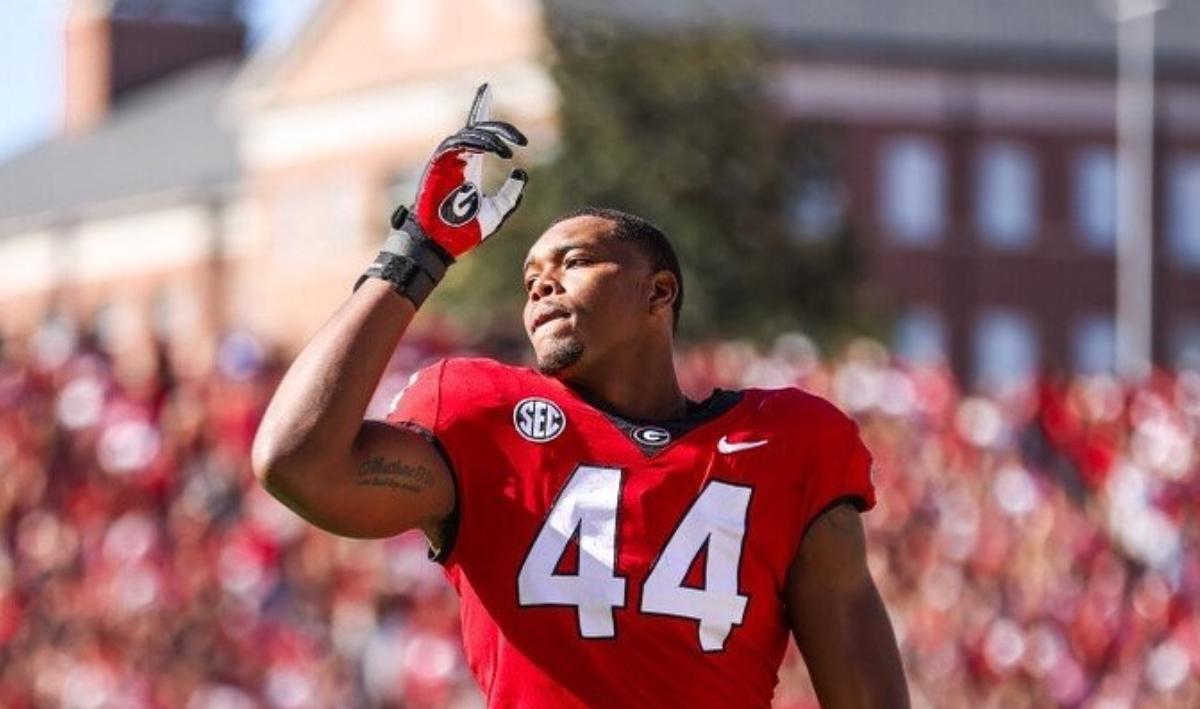 Article continues below advertisement
This year the Jacksonville Jaguars got the First Round pick and they went with defensive end Travon Walker. He hails from Thomastown, Ga. and went on to play at the University of Georgia. In March 2022, he spoke at NFL Combine where he was asked about playing defensive end for the Georgia Bulldogs.
"At the University of Georgia, we play a lot of different defenses," Travon said. You'll often be all over the field which really helps to "expand your resume."
Travon also talked about some of his physicality that he has over other players, one of which is the length of his arms. "My arms are extremely long," he revealed. "I feel like with my long arm, I can do a lot."
Article continues below advertisement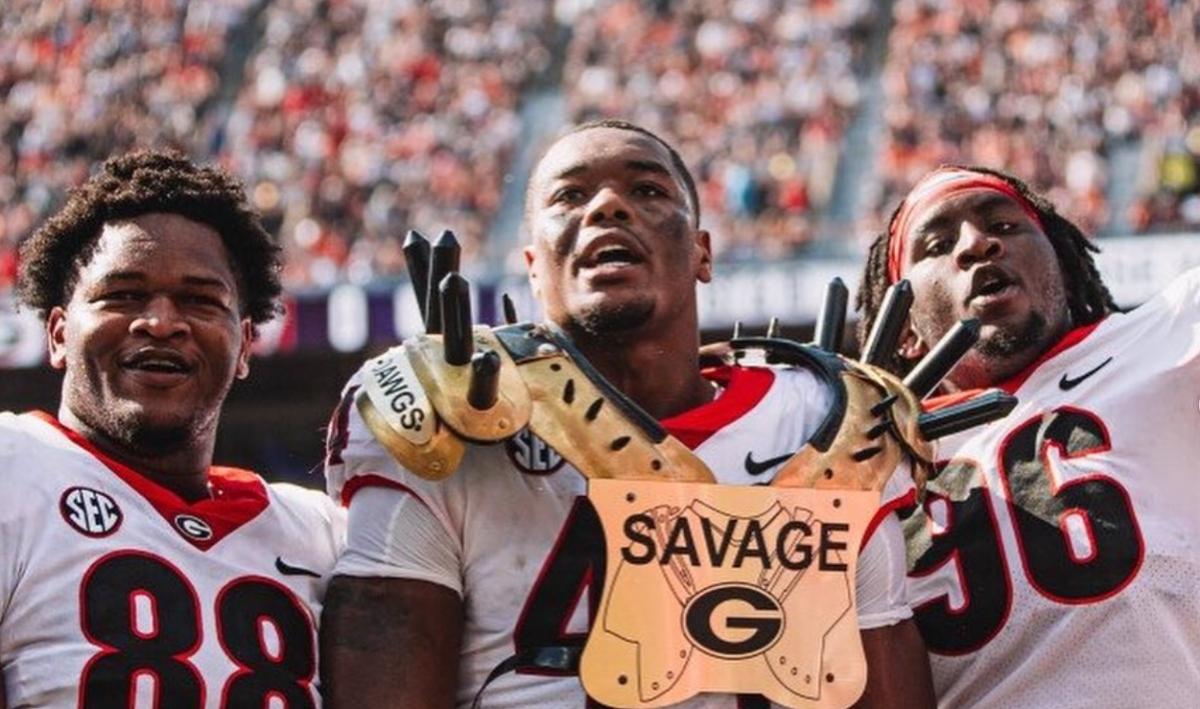 Travon Walker has always wanted to play football
At the NFL Combine, Travon admitted that playing in the NFL is something he has always wanted. "I have dreamed of this moment ever since I was 7 years old," he said, smiling. "It just means a lot, and that's why I take it all in."
Currently Travon likens himself to Myles Garrett, who plays defensive end for the Cleveland Browns. They are built similarly which makes it easier for Travon to study the way he plays.
Article continues below advertisement
"Personally, I think Myles Garrett is a great edge rusher ... His body type is just like me, he's a little taller, but he's one of those guys who's a hard-nosed worker, willing to get the job done," Travon observed.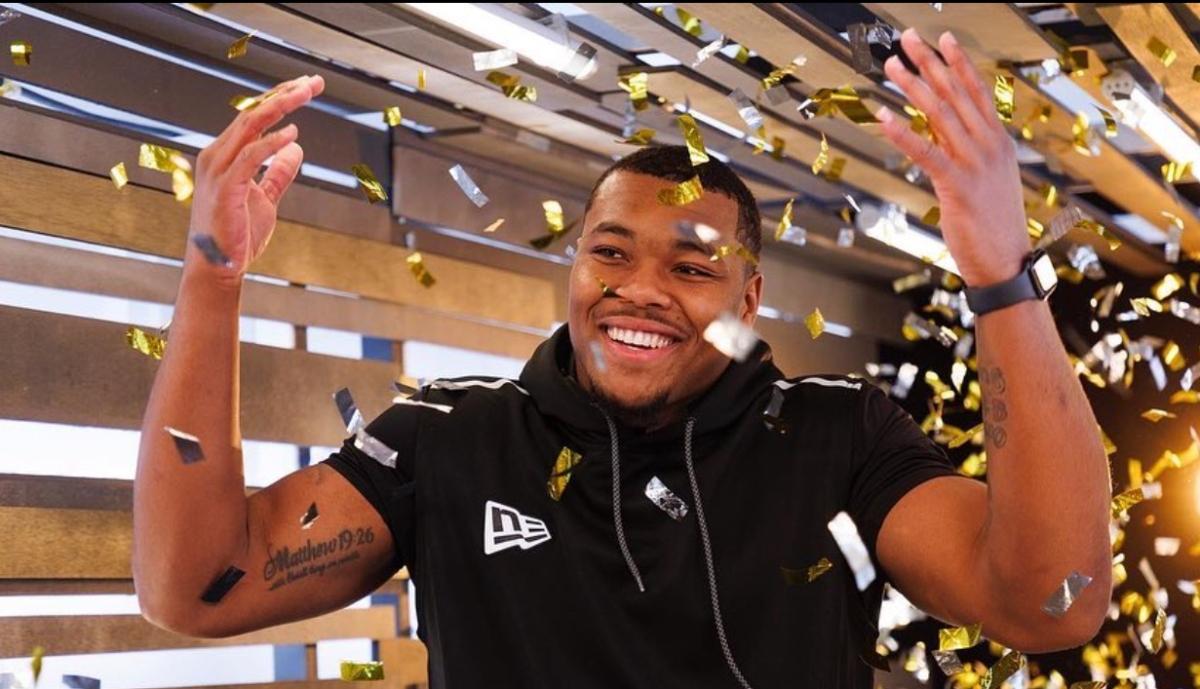 About an hour or so after Travon was officially drafted, he tweeted out, "#DUUUVALL I'm ready."
According to Sports Illustrated, "Jaguars fans commonly chant 'Duval' during games as a way to recognize the county that makes up the majority of Jacksonville." This goes far beyond simple location. It's a rallying cry, and a throat destroying show of support. It creates camaraderie and brings the fans together. For Travon, it tells everyone this is his team now, and he can't wait to play for them.