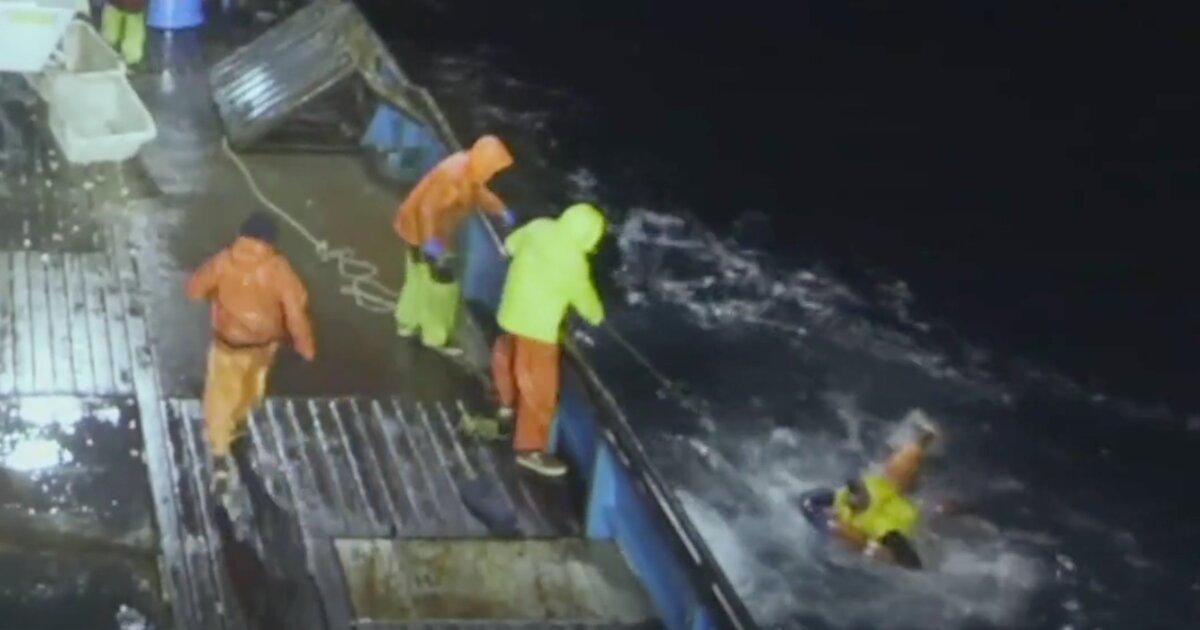 Quite a Few People Have Gone Overboard on 'Deadliest Catch'
On a recent episode of Deadliest Catch, the Dutch Harbor captains broke down some of the more dangerous aspects of their job, including the ever-present threat of unruly weather and unpredictable seas.
In fact, the Discovery Channel show once captured the moment a greenhorn on the fishing vessel Summer Bay went overboard during a particularly nasty storm, leaving Captain Bill Wichrowski and his quick-thinking crew shaken for the remainder of the season.
Article continues below advertisement
Who went overboard on 'Deadliest Catch'?
The most recent incident occurred while the series was filming in 2017. Cameras caught deckhand Spencer Moore struggling to attach a pot to the block when he was suddenly pulled over the railing by an extremely fast current.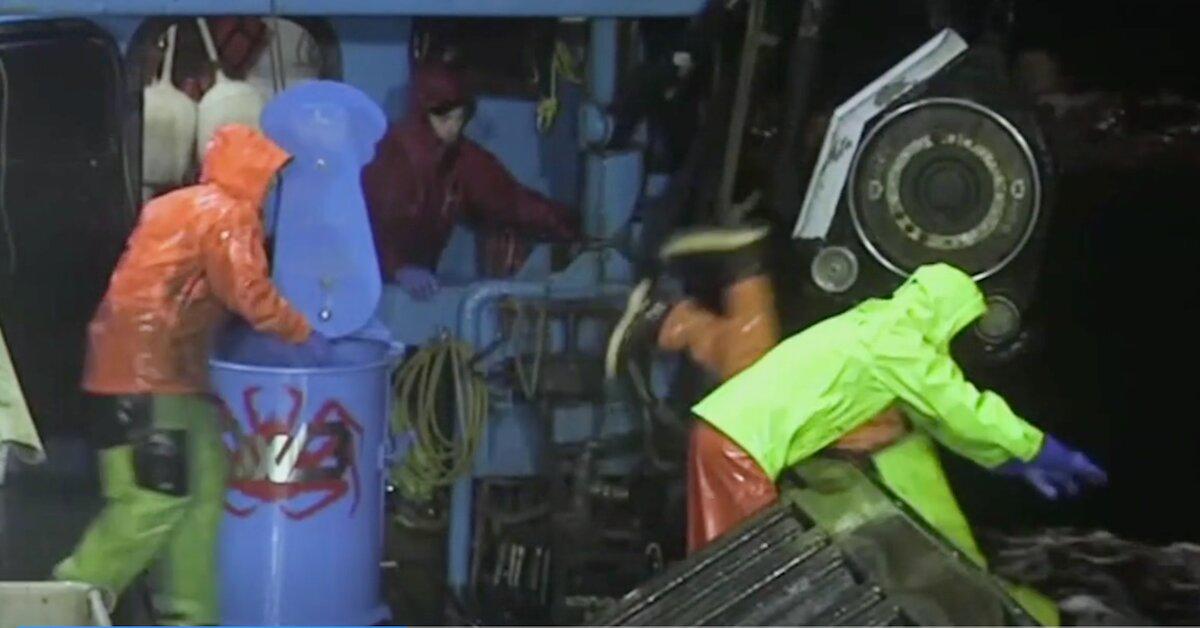 Article continues below advertisement
Thankfully, Spencer grabbed hold of a buoy and managed to stay afloat in the 34-degree water while Summer Bay's fisherman rushed to rescue him. They were able to pull him back up with the help of a life ring.
Spencer explained that he didn't have a chance to process everything because it all happened so quickly. "I was trying to get the bag in the block, and it's just ripping hard, and I held on, and it ripped me over way faster than I could let go," he shared.
Bill recalled the horrible feeling that washed over him in that instant. "I hadn't been afraid, probably, in 25 years and I was afraid and that takes a lot," he admitted to PopCulture in 2019.
"I get choked up talking about that. I've done this for 40-something years and never had a man in the water. So that was pretty hairy," he added. "We've fished in way worse… but it was just the wrong thing at the wrong time. I can still see him going over the side."
Article continues below advertisement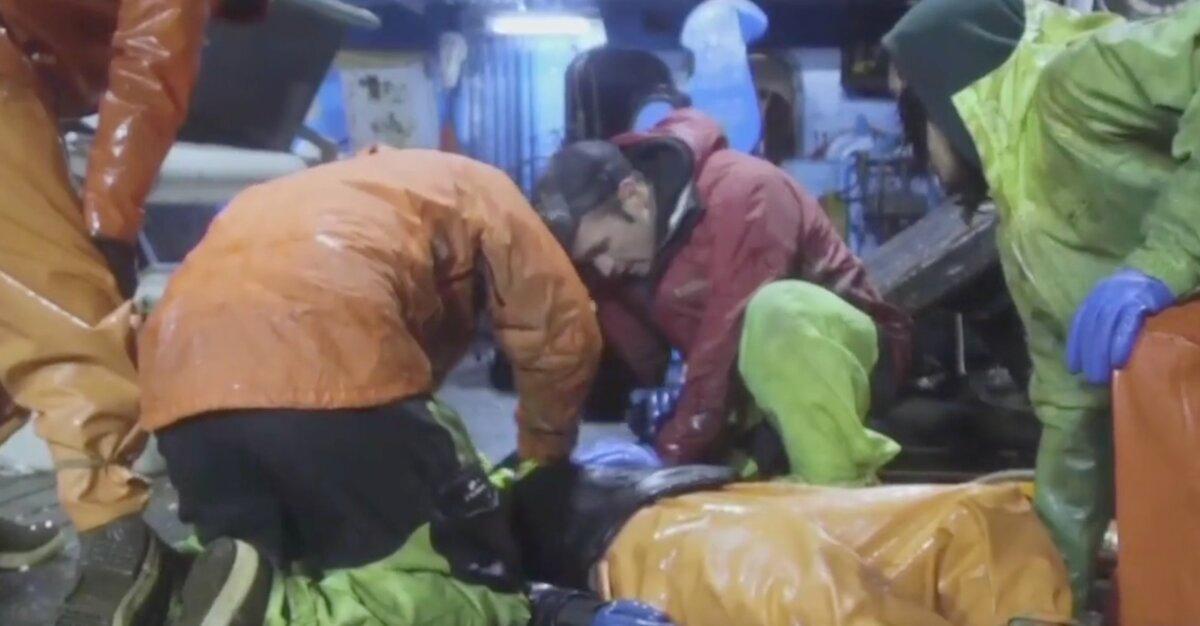 Unfortunately, there have been several "overboard deaths" on 'Deadliest Catch'.
Though Spencer survived his scary ordeal, the same can't be said for Manu Lagai, who was knocked overboard during the 2005 opilio season. He was swept out to sea on opening day while working aboard the Sultan.
Article continues below advertisement
His death marked the commercial snow crab industry's sixth fatality in less than 24 hours following the capsizing of fishing vessel Big Valley, which killed five of the boat's six crew members. That same season, greenhorn Kevin Davis nearly died when he slipped over the Saga's railing into the Bering Sea. Like Spencer, he was rescued via a life ring.
In Season 3, Johnathan Hillstrand — who was then the co-captain of Time Bandit — saved the life of fisherman Josh White after he fell off a nearby boat called Trailblazer.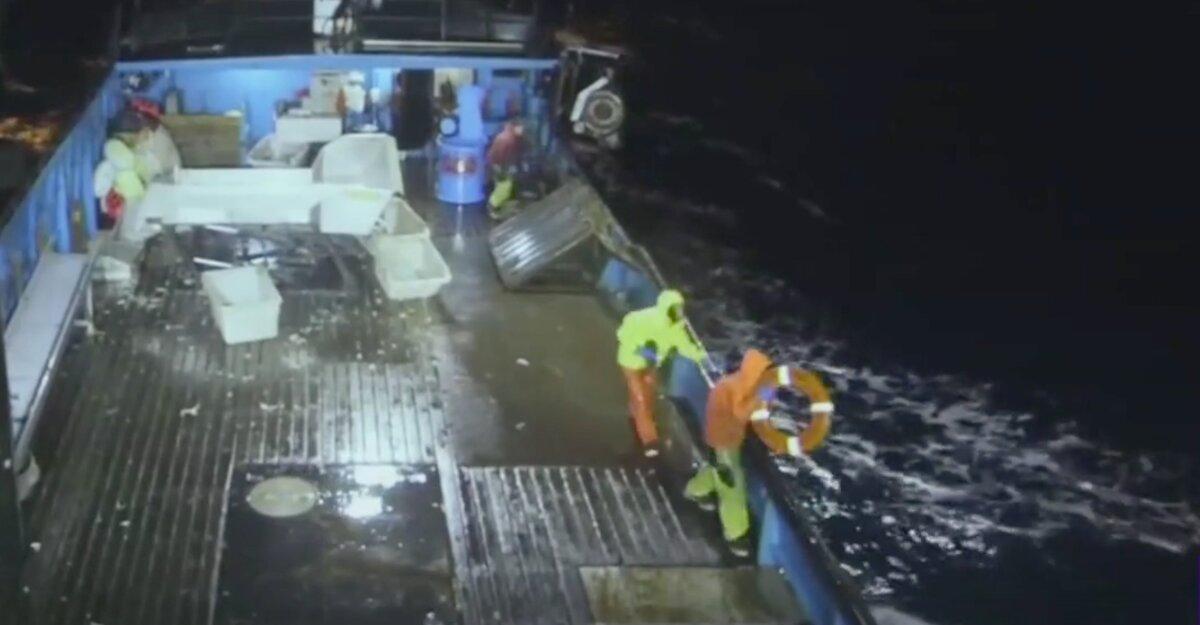 Article continues below advertisement
"I knew I was in a bad spot, and I felt myself slipping," Josh told The Seattle Times in 2007. "I tried to get a good grip, but I couldn't. Before I knew it, I was gone."
After hearing about the accident over the radio, Johnathan quickly assessed that the Time Bandit was in a better position to reach Josh, who had finally been able to inflate his life vest after going under the water three times.
The then 31-year-old "took a little break" from crabbing after his brush with death, but eventually returned to the profession that nearly killed him. "I'll never quit," he said at the time.
New episodes of Deadliest Catch air Tuesdays at 8 p.m. ET on Discovery Channel.