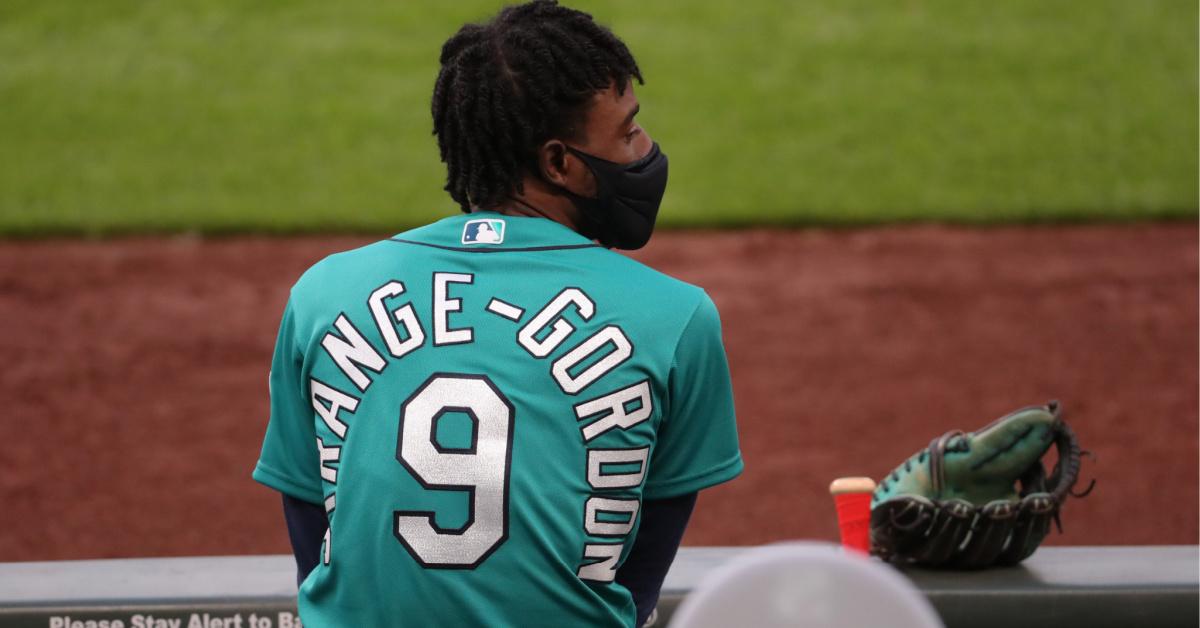 Seattle Mariner Dee Gordon Changed His Name to Honor His Late Mother
If you're a fan of baseball, you may also be a fan of Dee Gordon. (You may also be a fan of his father, former Major League pitcher Tom Gordon.) Dee has played for the Los Angeles Dodgers and the Miami Marlins, and is currently playing for the Seattle Mariners.
Article continues below advertisement
Regardless of how long you've been a fan of Dee, you may have been surprised recently to see that Dee Gordon is now going by Dee Strange-Gordon. Here's what caused the name change.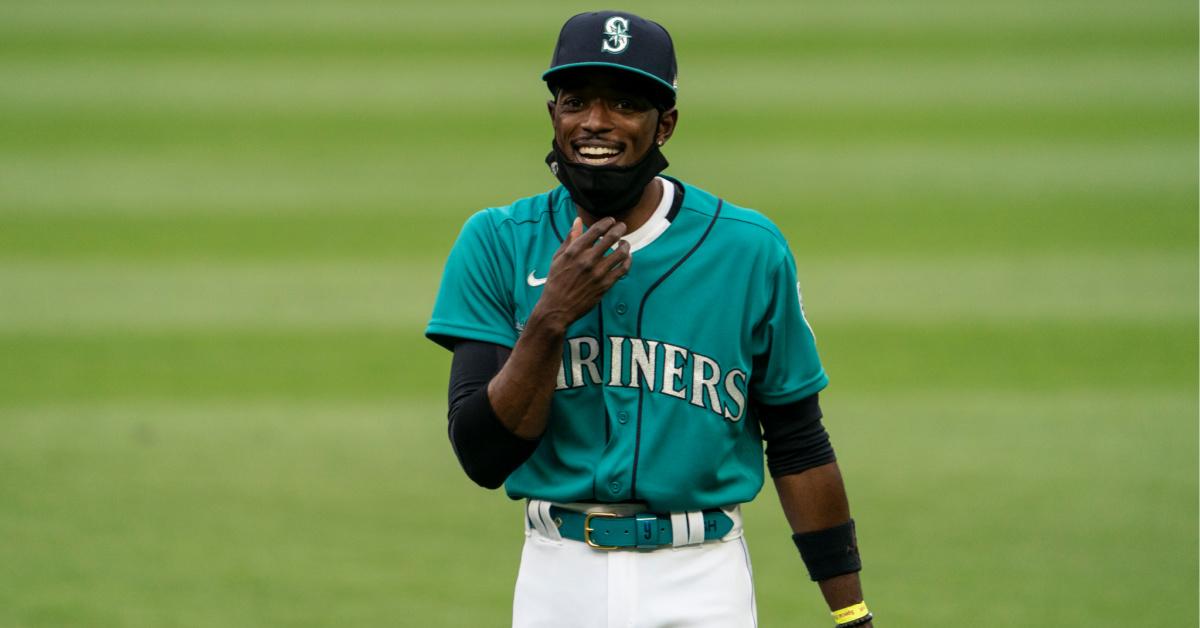 Article continues below advertisement
Why did Dee Gordon change his name?
On Sept. 3, 2020, MLB.com reporter Greg Johns shared on Twitter that Dee Gordon had informed the Mariners that he would prefer to go by Dee Strange-Gordon from now on. The reason behind the name change is touching, but also has some sad details.
Dee elected to go by Dee Strange-Gordon as a tribute to his mother, DeVona Denise Strange. In 1995, when Dee was 7 years old, his mother DeVona was shot and killed by her boyfriend, Lynford Schultz. Schultz served five years in prison for manslaughter, and Dee went to live with his dad and grandmother.
Article continues below advertisement
Dee has always paid tribute to his mother both on and off the field. According to the Miami Herald, he has the initials DDS (for DeVona Denise Strange) on his cleats and glove. Dee also created the charity Flash of Hope, which is dedicated to helping children whose parents have died from domestic abuse.
Article continues below advertisement
Through Flash of Hope, Dee brings the kids to games, has private chats with them, and gives them food vouchers and a children's book written to help them cope with their loss. "I went through it, and when I went through it, I didn't have anybody," he said. "Nobody could relate to me. So now I just want to relate to kids and give back my time."
Speaking with Bleacher Report's Scott Miller, Dee said that he thinks often about his late mother. "She had this beautiful smile, man," he said. "I thought she was the most beautiful woman in the world. She was so sweet. Now that I'm an adult, I know all she did for me."
Article continues below advertisement
This isn't the first name Dee Gordon has changed his professional name.
"Dee Gordon" has always been something of a stage name for the baseball player. His legal name is Devaris Strange-Gordon — those who are close to him apparently call him Varis, though. Early on in his baseball career, Dee went by his whole name, but after a public announcer dreadfully mispronounced it, he asked to simply go by Dee Gordon instead.
Article continues below advertisement
And so, he's been Dee Gordon ever since 2008 — until now. Dee decided it was time for a change, and the Mariners were quick to accept and support his decision. He has elected to keep the nickname "Dee" but use his entire legal surname professionally. Judging by his career so far, he'll probably go on to make some incredible plays and impress the fans, all with his full surname emblazoned on his jersey as a way to pay tribute to his mother.
If you or someone you know is experiencing domestic violence, call the National Domestic Violence Hotline at 1−800−799−7233.