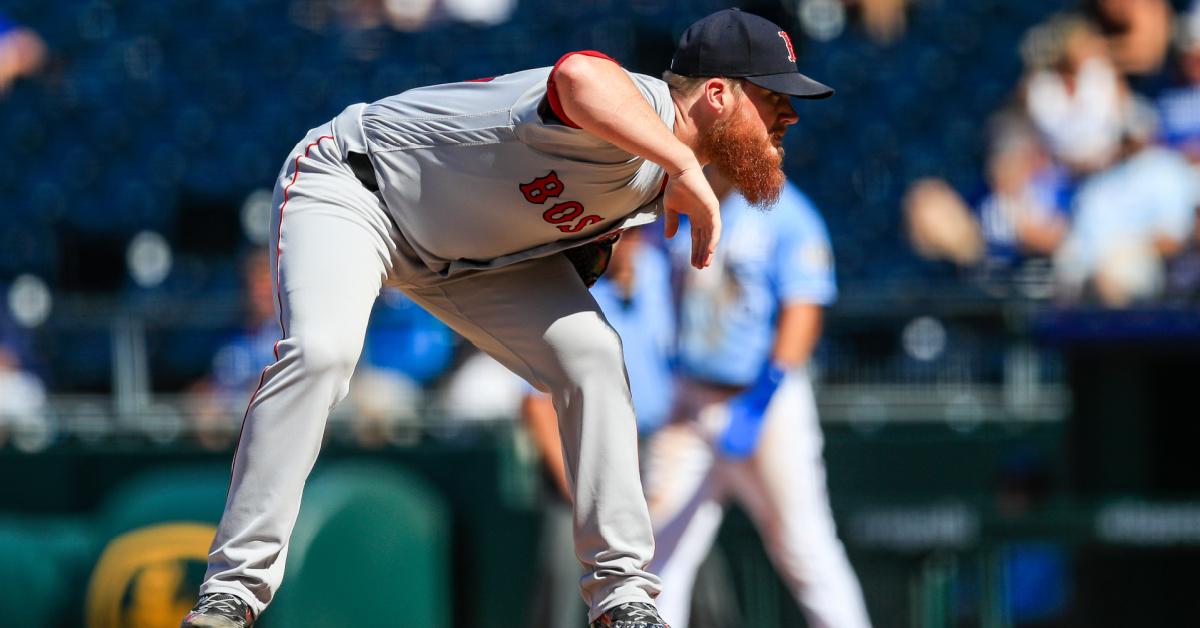 Craig Kimbrel's Signature Pre-Pitch Pose Started After an Injury
There are plenty of professional athletes out there who have quirky habits and rituals. Sometimes they wear a pair of lucky shorts. Sometimes they grow (or shave) their beard. Serena Williams swears by bouncing a tennis ball five times before her first serve and twice before her second serve. These rituals may not all make sense to everyone, but who are we to say they don't work at some level?
Article continues below advertisement
Now that the 2021 Major League Baseball season is officially over, people have been noticing some baseball players' quirks. Specifically, people have been pointing out that Craig Kimbrel, pitcher for the Chicago White Sox, always strikes a very specific pose before every pitch. So, why does Kimbrel pose like that? Here's what we know.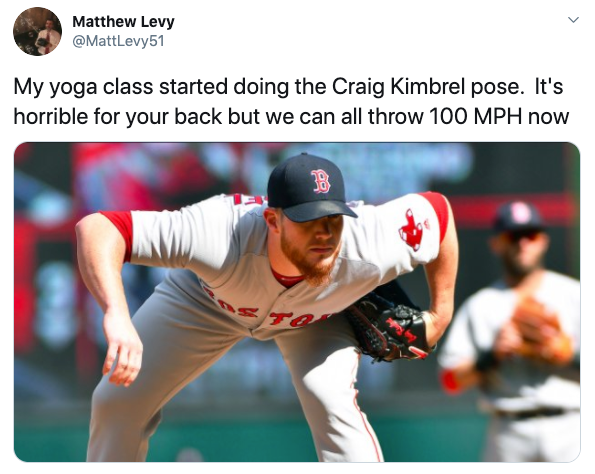 Article continues below advertisement
Why does Craig Kimbrel pose in that strange way?
Craig's signature pitching pose isn't exactly new — people have noticed it throughout much of his professional career. As you might expect, plenty of people have come up with their own theories for why Craig strikes a pose before pitching. He's well aware of that, too. "There's many theories behind it," he said in a 2015 interview with The San Diego Union-Tribune. "Some guys say I'm flexing. Some guys say the better I pitched, the cockier I got, the further and further out my arm got."
As it turns out, all of those theories are 100 percent incorrect. Interestingly enough, Craig says he wasn't even really aware that the way he was standing — with his waist bent so his torso is nearly parallel to the ground and holding his right arm at a 90-degree angle — looked as odd as it does. "To me, it's just in a comfortable position and it's how I pick up my signs. I don't even think about [it]," he said.
Article continues below advertisement
Craig didn't always strike his signature pitching pose, though. It actually came about as a result of a 2010 injury. Before that, he would hold his arm behind his back (as most pitchers tend to do), but that became too painful when he experienced biceps tendinitis — an inflammation of the upper biceps tendon. He started holding his arm out to the side instead, and the pose sort of progressed from there.
Article continues below advertisement
As far as athlete quirks go, Craig's is pretty innocuous — but that doesn't keep people from having a very strong opinion about the way he stands. Back when baseball games had crowds in the stands (remember that?), some fans — usually of the opposing team — would do their own version of the Craig Kimbrel pose, apparently as a way to mock or intimidate him.
From what we can tell, though, Craig isn't really bothered by it. "It gives the opposing fans something to yell at me about," he said. "I guess everybody was doing it behind home plate. I didn't even see them until after the game. It was entertaining." Regardless of how fans and non-fans feel about Craig Kimbrel's pitching pose, it works for him, and it's probably not going anywhere.