Here's the Reason Why Baseball Players Wear Mitts While Running Bases
Baseball can be a dangerous sport, so an extra layer of protective equipment is beneficial. One item players opt to wear is a mitt, but why?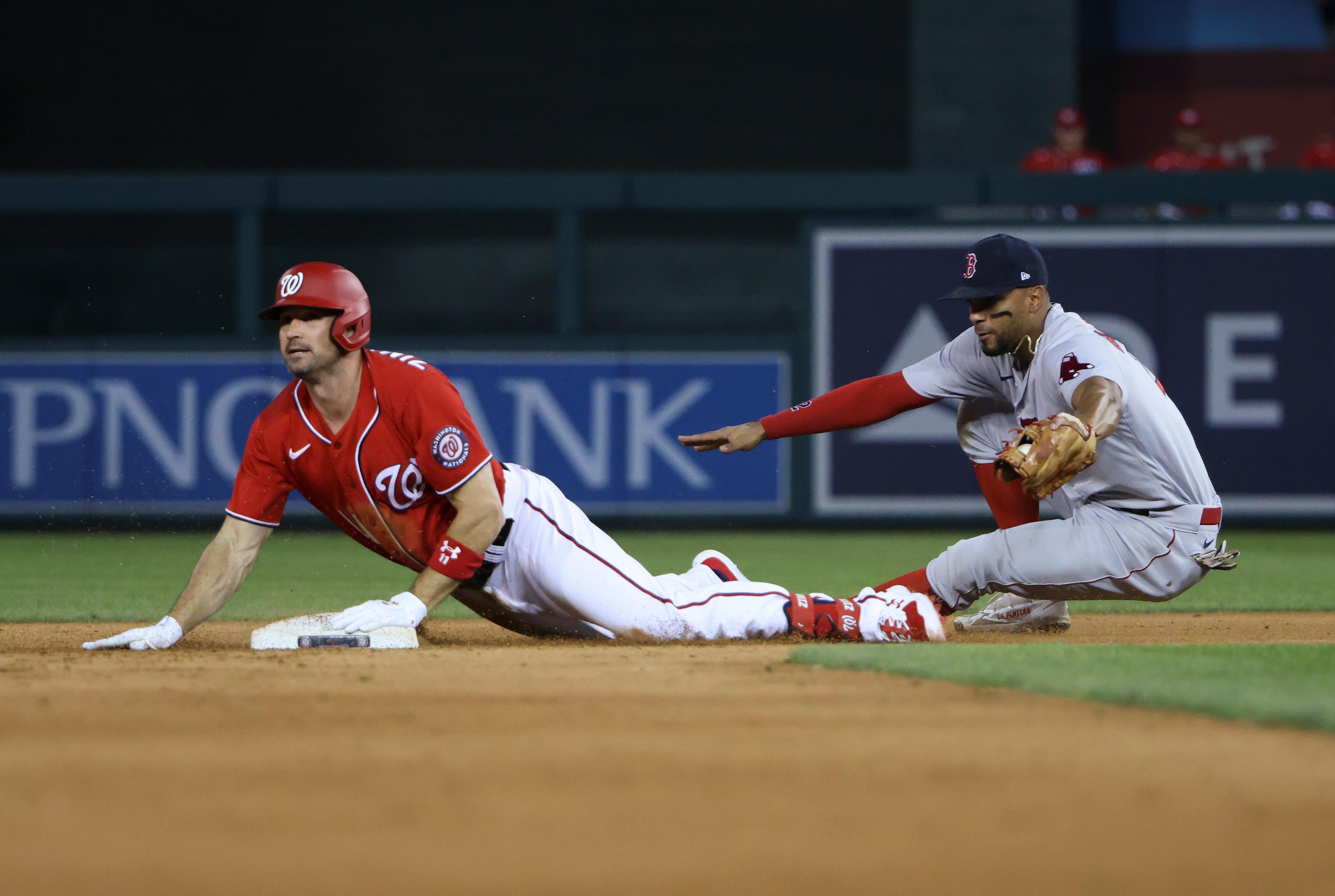 At times, baseball can be a very dangerous sport, as seen by the tragic season-ending injury of Braves' pitcher Charlie Morton. Though his fractured leg was unavoidable since a batted ball flies wherever it wants, some players can avoid harm with extra layers of protective gear.
Article continues below advertisement
However, fans of the sport have noticed something odd that players do once they get on base. Some call it an oven mitt, but that's beside the point right now. Avid viewers watch the runner put it on their hand before base-running and wonder, why are they wearing mitts? Stay tuned to find out.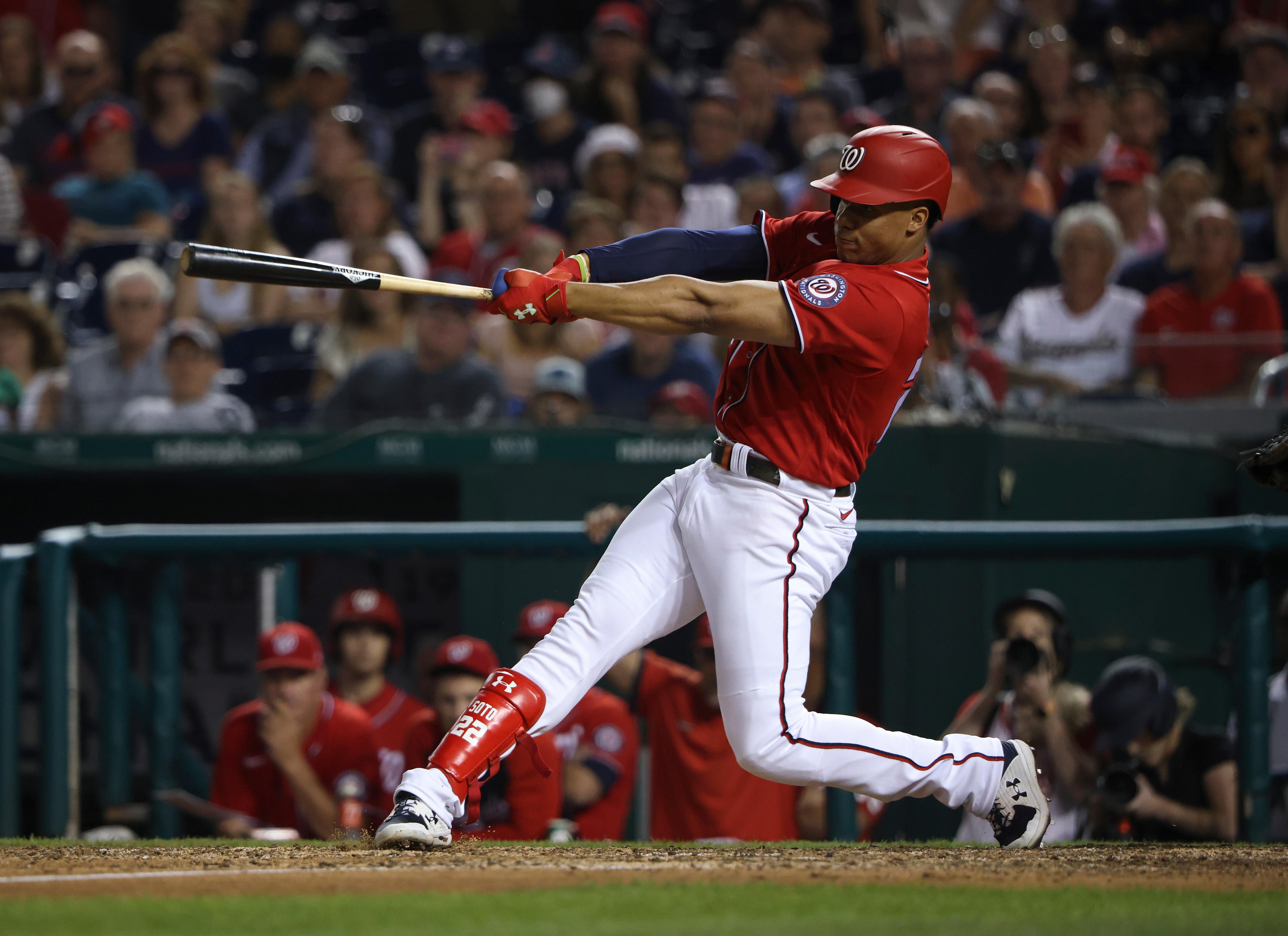 Article continues below advertisement
Why do baseball players wear mitts?
What many humorously refer to as an oven mitt is actually a sliding mitt. When you see a base runner put on one of these, just know it's a new piece of safety equipment. The player puts on a sliding mitt to prevent injury to one's hand.
According to Dear Sports Fan, a sliding mitt is "a clever combination of two separate pieces of safety equipment that some baseball players wore to prevent injuries when sliding into a base."
Article continues below advertisement
What is a sliding mitt made out of?
Per Rookie Road, sliding mitts consist of an elastic build with thick plates lining the entire product. This method of construction provides several protective benefits for players.
The publication notes that the flexible material forms better support for wrists. The solid lining will protect players from injuring their fingers, whether that's by jamming them or another player stepping on them.
Article continues below advertisement
Baseball bases are not what they used to be, so wearing a sliding mitt is recommended.
Though a baseball base doesn't look harmful, it really is. What used to be a bag is now a hard rubber shell surrounding more rubber, which allows more players to injure themselves. According to EPSN, bases are "so securely anchored to the ground that it would take a bulldozer to move it."
The article also states that since the bases are painted on a regular basis, some players feel the need to rub dirt on them to avoid slipping.
ESPN continues, "The base is high enough to trip up runners ... It is crowned in such a way that an occupant is liable to feel as if he or she is standing on a boat."
While players try their best to safely arrive on base, it's not always the case. Throughout a regular MLB season, several players injure their fingers and hands. While sliding to the next base, a player can sustain broken thumbs, dislocated fingers, torn ligaments, sprained wrists, bone bruises, and even deep gashes on the hand.