Emmett Till's Mother Chose an Open Casket Funeral for Her Son — It Ignited a Movement
The death of Emmett Till, and the choice his mother made during his funeral, started a movement. Why did Emmett Till have an open casket?
In August 1955, then 14-year-old Emmett Till. was brutally beaten, mutilated, and murdered in Mississippi. He was killed by two white men because he was Black. His mother, Mamie Till-Mobley, insisted his casket remain open at the funeral despite the fact that his body was almost unrecognizable. The deeply difficult decision she made on that day started a movement that began to spread across the country.
Article continues below advertisement
Her story is now being told in the ABC limited series Women of the Movement, which begins with Emmett's death and follows Mamie's life after his murder. In the series, we'll also see why she chose to have an open casket for Emmett, and the way in which it changed the world.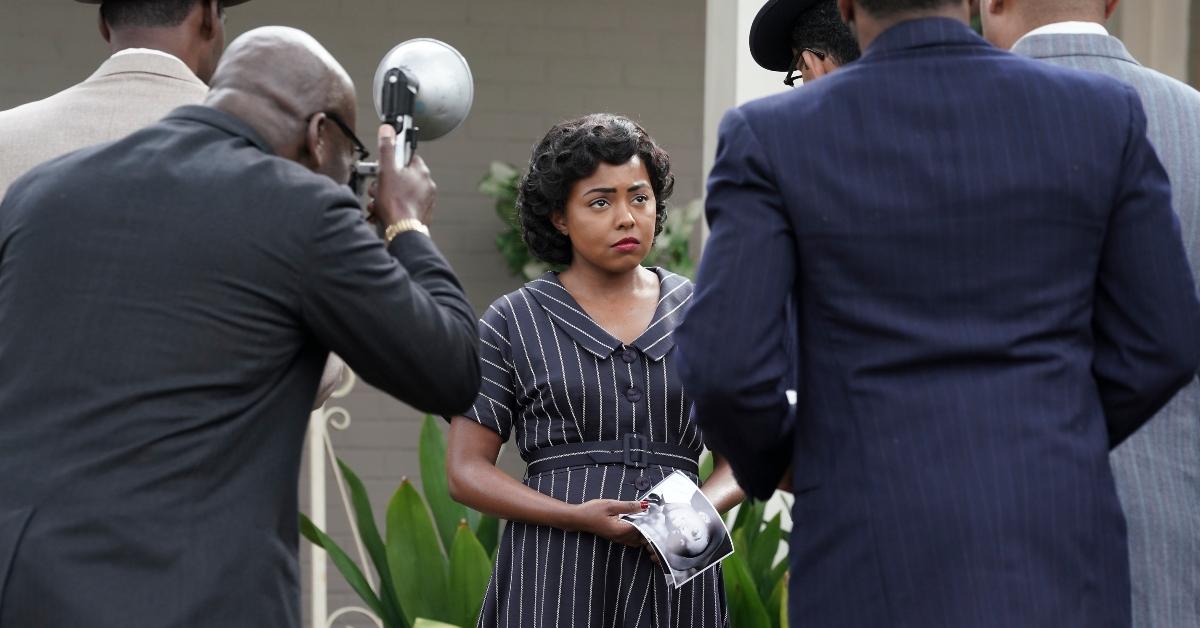 Article continues below advertisement
Why did Emmett Till have an open casket?
In a 2003 Washington Post in memoriam written about Mamie, we learned that she demanded deputies ship her son's body back to his hometown of Chicago on a train. Somehow, through her grief, she had the presence of mind to reach out to reporters at Jet and Ebony magazines, as well as the Chicago Defender. Mamie "wanted the world to see what two white men had done to her only child," according to the Washington Post.
Thousands of people flocked to the funeral. They weren't there to gawk but to pay their respects, in the form of weeping, screaming, and rage. Photographers took pictures of Emmett's body, which was so disfigured he almost didn't look human. It was these photos, made possible by Mamie's insistence that her son's casket remain open, that stirred something in the country.
Article continues below advertisement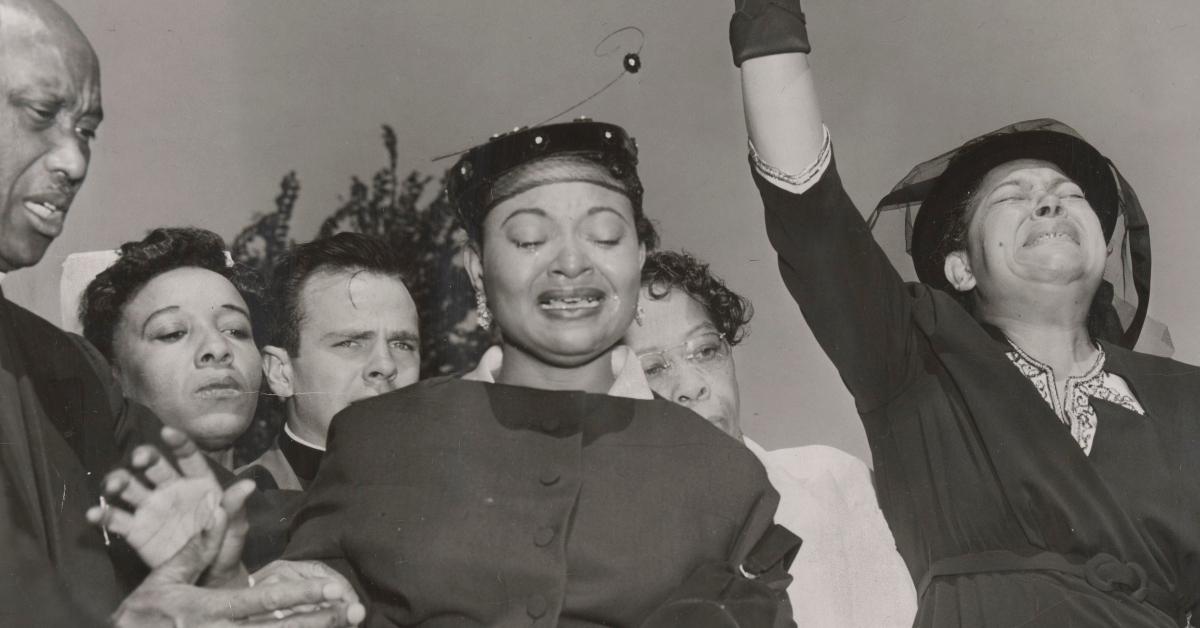 In the book Race (1992), author Studs Terkel wrote, "It is difficult to measure just how profound an effect the public viewing of Till's body created." He went on to say that "without question, it moved Black America in a way the Supreme Court ruling on school desegregation could not match. Contributions to the NAACP's 'fight fund,' the war chest to help victims of racial attacks, reached record levels." The funeral became the birthplace of the Civil Rights Movement.
Article continues below advertisement
What did Mamie Till-Mobley do after her son's death?
Two days after her son's murderers were acquitted by an all-white male jury, Mamie took action. The New York Historical Society reported that she stood in front of 10,000 people in Harlem, sharing her story. The NAACP asked Mamie if she would be interested in touring the country so she could share what happened on a larger scale. Mamie said yes.
Article continues below advertisement
In October 1955, Mamie spoke in 33 cities, across 19 states. She told every crowd that she was no longer sad, "just plain angry." On the heels of a second tour, Mamie asked the NAACP for more money. It was impossible to both work and tour, but they angrily refused. She wrote a letter of apology, but the tour remained canceled.
Mamie later enrolled at Chicago Teachers College and became an educator in 1960. She taught until she retired in 1983. Sadly, Mamie died of cancer on Jan. 6, 2003, but what she did in response to her son's murder was ever-growing. Mamie never stopped telling Emmett's story, and now we'll also get to hear hers.
Women of the Movement premieres on Thursday, Jan. 6 at 8 p.m. EST on ABC. You can also stream it on Hulu.