Judge Faith Jenkins Has Left 'Divorce Court' After Just Short of Two Years and We Now Know Why
Why did Faith Jenkins leave 'Divorce Court?' The news of the judge's departure has made its rounds, and fans are wondering what's going on behind the scenes.
There's a reason why Divorce Court is the longest running courtroom show. Aside from parties being able to air out their grievances, the show serves as a cautionary tale for many couples. Over the years, people have argued about paternity issues, finances, and other relationship qualms. And while most judges simply give a ruling, Judge Faith Jenkins has provided useful advice along with witty banter that viewers love.
Article continues below advertisement
Judge Faith Jenkins first became the face of the series in August 2020 and has had an impressive run since then. So, with the news of Faith stepping down from her role, fans are convinced that something may be going on behind the scenes. Not to mention, she's reportedly being replaced with Star Jones. So, why did Judge Faith Jenkins leave Divorce Court? Here's what we know.
Article continues below advertisement
Fans believed that Judge Faith left 'Divorce Court' due to a possible conflict of interest.
Ever since the news of Judge Faith departing from Divorce Court has made its rounds, social media users searched for answers. While some people believed that her contract may have expired, others believed that something else may have been a factor. And all signs pointed to Faith's involvement in a new show.
For folks that follow Judge Faith on Twitter, you likely know that the 45-year-old is spreading her wings in the executive producer lane. On Jan. 6, 2022, Faith tweeted that not only is she taking her hosting skills to the Oxygen network, she will also serve as the executive producer for the new show, Killer Relationship With Faith Jenkins.
Article continues below advertisement
Per Oxygen, the show will explore the beginnings of tumultuous romances from their romantic beginnings to their twisted endings. Faith, who has served as a litigator, assistant district attorney, and judge, will be giving her expertise on these strange cases.
And since the show is in the legal lane, fans were convinced that Faith had to decide between the new series and Divorce Court. However, Faith has revealed the actual reason for her absence.
Article continues below advertisement
Is Judge Faith pregnant? The announcement explains her absence.
In August 2022, Faith and husband Kenny Lattimore announced they were expecting a child together. The couple married in 2020.
Kenny posted the announcement on Instagram, writing: "Faith and I are so happy to share that we are expecting a little baby Lattimore!! We are so excited for this next chapter of our lives."
Article continues below advertisement
Star Jones is reportedly taking Judge Faith's place on 'Divorce Court.'
All rise! There is a new judge in town! According to Deadline, Star Jones will be taking the reins at Divorce Court come September 2022. The outlet reports that Star will be giving her expertise on divorce and a variety of domestic disputes.
"We've been very lucky to have had exceptionally talented judges helm Divorce Court," Stephen Brown, Executive Vice President of Programming and Development for Fox First Run and Fox Television Stations tells the publication.
Article continues below advertisement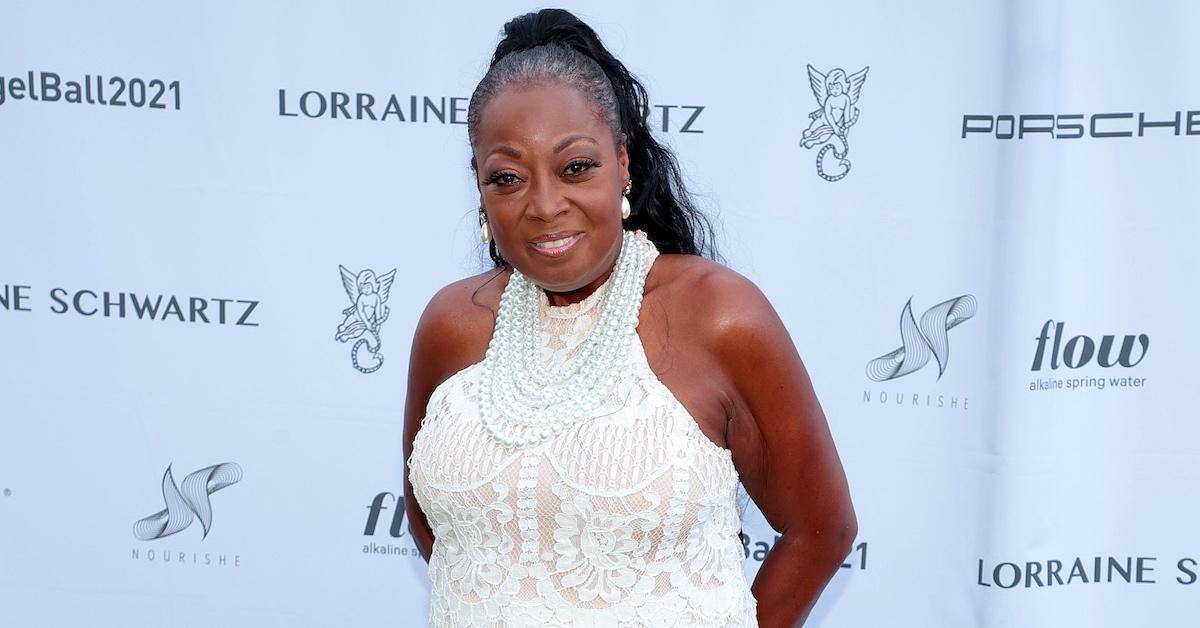 In case you've been MIA, Star is no stranger to the legal field. Per People, she has tons of experience, with work as a senior district attorney, a legal commentator on Court TV, and as a legal correspondent on various networks over the years. Not to mention, Star also starred in her own 1994 court show — Jones & Jury —making her the first Black woman and person to star as a TV arbitrator.
It's true that fans will miss seeing Judge Faith on the bench, it's clear that Star is the perfect woman to take over the job.