Kid Cudi Wore a Dress For 'Saturday Night Live' Performance, and Viewers Swooned
Why did Kid Cudi wear a dress on 'SNL'? The floral dress he wore for the April 10 episode had viewers applauding the rapper for upending gender norms.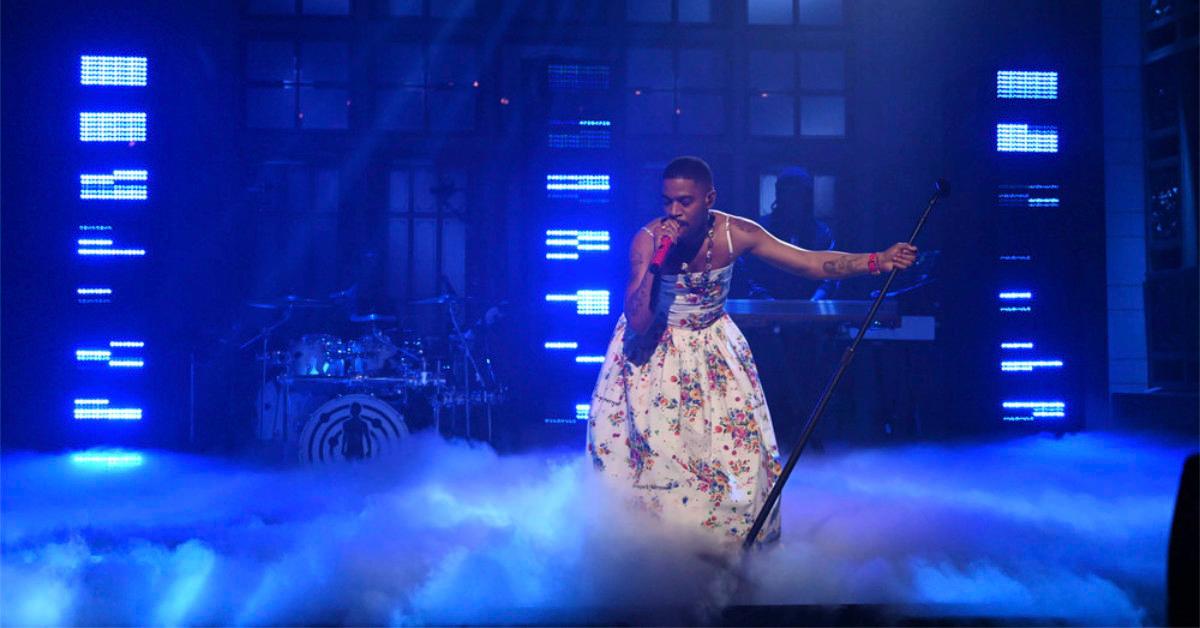 Is it just us, or is Saturday Night Live especially viral in this 46th season? We had hilarious presidential impersonations, spot-on Bachelor send-ups, and even cast member marriage proposals, and now we have Kid Cudi wearing a dress on SNL!
Article continues below advertisement
Not only did the rapper wear a T-shirt honoring late SNL cast member Chris Farley during his performance of "Tequila Shots" in the NBC show's Saturday, April 10, episode, but he wore a floral frock as he performed "Sad People," another track from his seventh studio album, "Man on the Moon III: The Chosen."
Viewers commended Kid Cudi for wearing a dress on 'SNL.'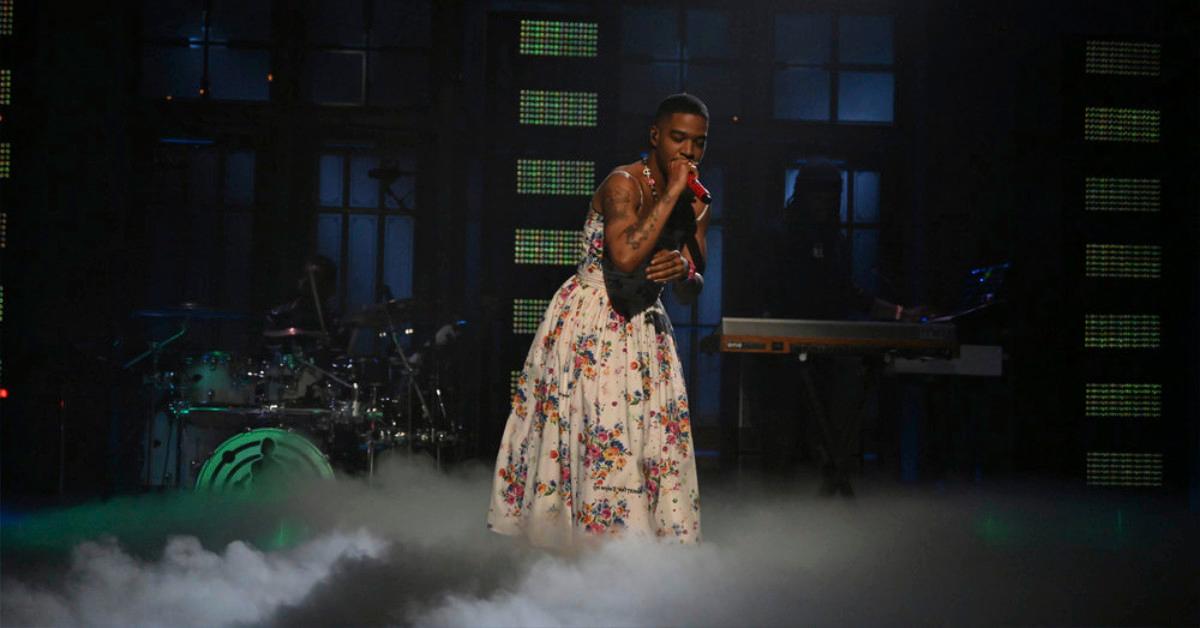 Predictably, some narrow-minded Twitter users dissed Cudi for breaking gender norms. But far more appreciated his fashion choice. "OK, so Kid Cudi wore a dress on SNL tonight, and he looked f--king fabulous," one user tweeted. Another wrote, "Stayed up late enough to see Kid Cudi rock the hell out of this dress."
Article continues below advertisement
Why did Kid Cudi wear a dress on 'SNL'?
As some Twitter users pointed out, Cudi's wardrobe selections might have been an homage to Nirvana frontman Kurt Cobain, who died at age 27 exactly 27 years ago from this Sunday, April 11. The green sweater Cudi wore for his first performance looks like the cardigan Kurt wore for Nirvana's 1993 MTV Unplugged performance, and the rapper's dress looks like the floral dresses Kurt was fond of wearing.
Article continues below advertisement
"Sensing a pattern here with Kid Cudi on #SNL and another KC," Entertainment Weekly digital news director Jillian Sederholm tweeted on Saturday. Jillian also pointed out that Cudi has a tattoo depicting the late rocker, and in 2015, the rapper tweeted, "Never not thinking' about Kurt Cobain."
Other male celebrities have rocked dresses in recent years.
Cudi is hardly the only famous guy to get dolled up to shake off gendered fashion expectations. British singer Harry Styles wore a Gucci dress on the cover of Vogue's December 2020 issue, for example. "Clothes are there to have fun with and experiment with and play with. What's really exciting is that all of these lines are just kind of crumbling away," the One Direction alum told the magazine. "There's so much joy to be had in playing with clothes."
Article continues below advertisement
Actor and rapper Jaden Smith, Will and Jada Pinkett Smith's son, also favors skirts. He tweeted in 2018 that his gender-fluid style will "set the new wave."
"You just have to believe in yourself, you know," Jaden, then just 18, told Nylon in 2016. "The world is going to keep bashing me for whatever I do, and I'm going to keep not caring. … In five years, when a kid goes to school wearing a skirt, he won't get beat up and kids won't get mad at him. It just doesn't matter. I'm taking the brunt of it so that later on, my kids and the next generations of kids will all think that certain things are normal that weren't expected before my time."