Skiers Are Wearing KT Tape on Their Face at the Winter Olympics — Here's Why
Many skiers are choosing to add an extra layer of protection while running their events — KT tape. Why do they wear it? Here's what to know.
With the frigid temperatures and severe winds at the center of the 2022 Beijing Winter Olympics, it's safe to say that athletes are bundling up the best they can to stay warm. From gloves or mittens to jackets and fleece tops, there's plenty of gear for competitors, especially skiers, to endure the frosty conditions.
Article continues below advertisement
However, several skiers are now sporting a brand-new layer of protection — KT tape. Why? Why do skiers wear tape on their faces? What is the benefit of the accessory? Keep reading to learn more about the recently developed innovation.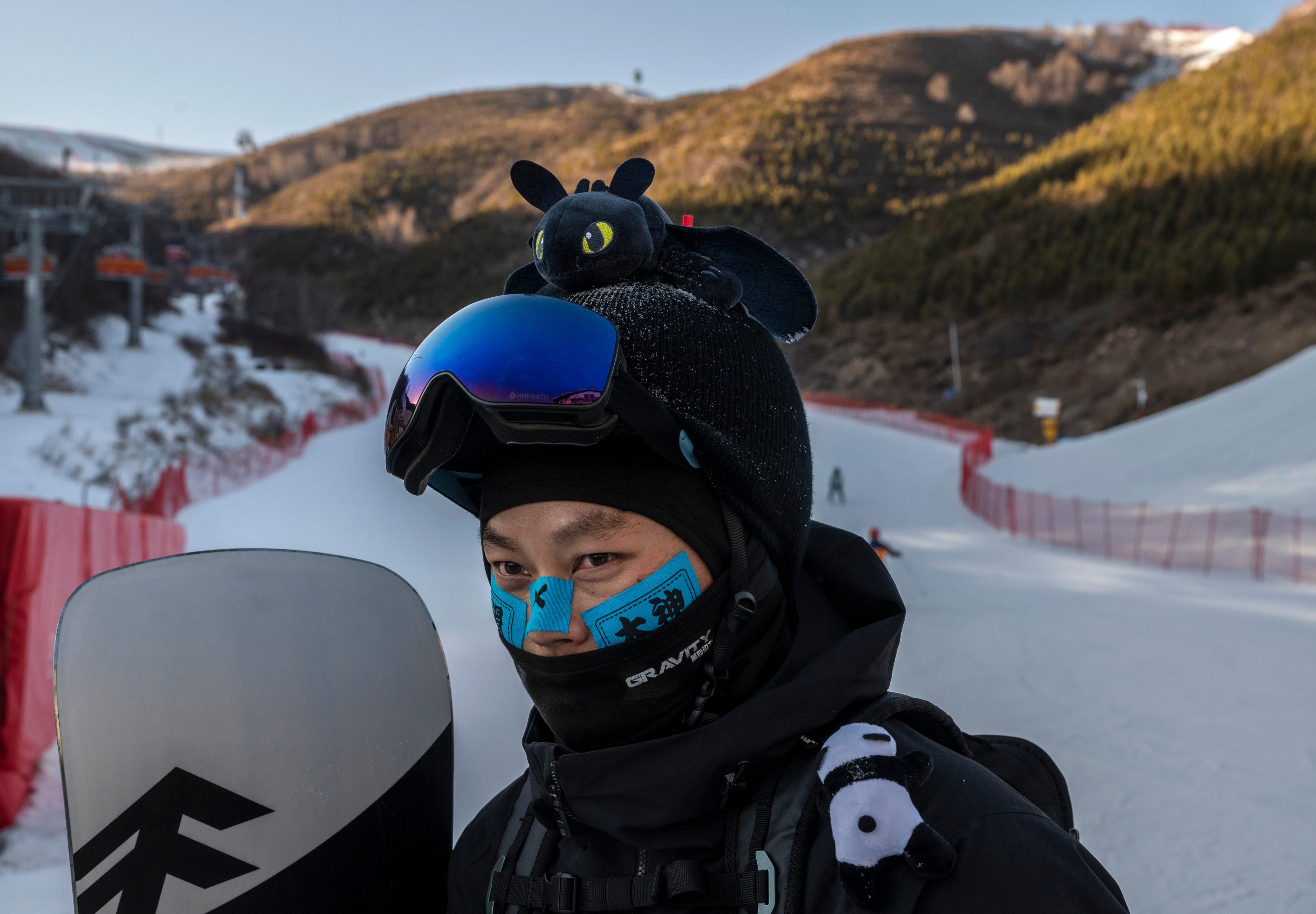 Article continues below advertisement
Why do skiers wear tape on their face?
It's common for athletes to sport KT tape, or kinesiology tape, to help support, stabilize, and relieve pain from an injured area, typically in the muscles, joints, and ligaments.
Regardless, we're now witnessing Winter Olympic skiers take it to the next level and apply the tape to their faces — why? Well, the tape is there to protect and shield their faces from the fierce winds and freezing temperatures of Beijing.
According to Today, the trend first came about at the PyeongChang 2018 Winter Olympics, "when Alpine skier Ted Ligety wore a strip of USA-branded tape prominently across his nose and cheeks."
Though the tape was not constructed to protect winter athletes from biting climates, its growing popularity signifies it may be working. Plus, the colorful adhesive strips are all anyone can see since they are so hard to miss!
Article continues below advertisement
As of now, no research confirms KT tape is a practical shield against chilly temperatures; as a matter of fact, the KT Tape company strongly recommends that athletes cease this tactic since it can be painful to remove.
"KT Tape doesn't endorse the use of kinesiology tape on the face as it isn't clinically tested, and the adhesive that works so well to keep tape in place to provide long-lasting muscle and joint support can be a bit more difficult to remove from the delicate skin on the face," the company said (via Today).
They added, "However, we certainly applaud the creativity — we are proud to support Team USA!"