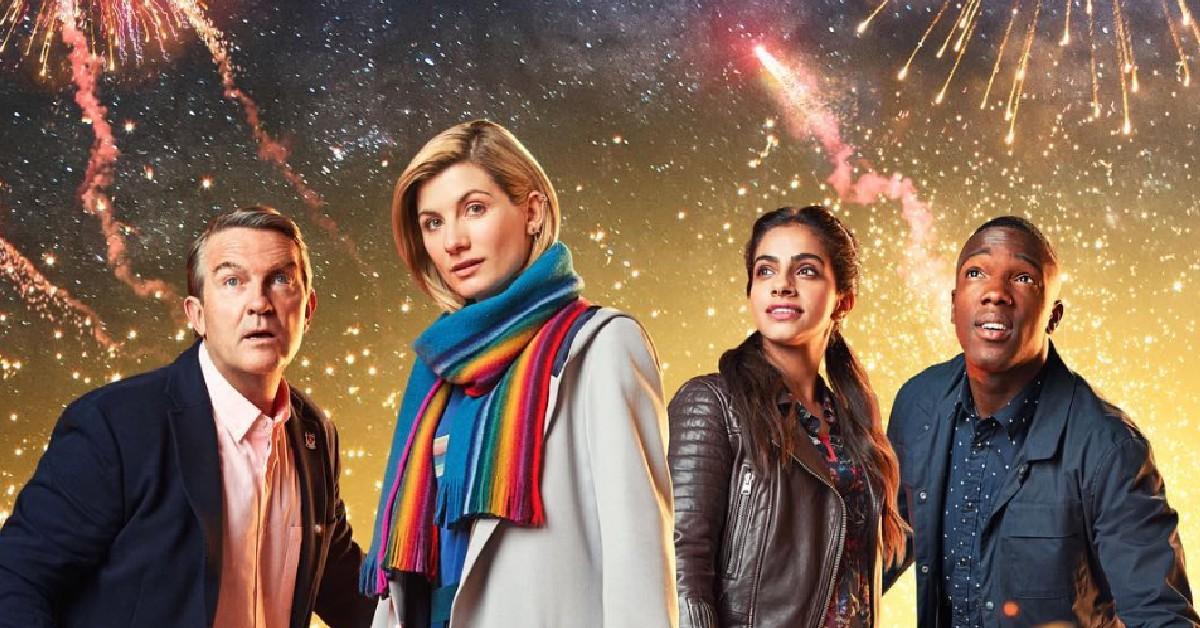 'Doctor Who' Was Removed From Amazon Prime Overnight, and Twitter Is Fuming
Why is 'Doctor Who' no longer on Amazon Prime? Where can we access the earlier seasons of the show? When is HBO Max coming out? Read on to find out.
Amazon Prime removed 11 seasons of Doctor Who from its free content library overnight. The streaming platform announced in August last year that they won't be providing access to the 2005 reboot of the classic British TV show. However, they didn't inform users about the exact date Doctor Who will be removed. Many complain that the changes came out of the blue, leaving them unable to finish their favorite episodes.
So, why is Doctor Who no longer on Amazon Prime?
Article continues below advertisement
So, why is Doctor Who no longer on Amazon Prime? 
Amazon Prime lost the streaming rights to the show during a bidding war with HBO Max, Decider notes.
The new platform attained exclusive rights to the 11 seasons of the 2005 reboot of the sci-fi drama in the summer of last year. This means that they will provide access to the old seasons, and the current season of the show as well.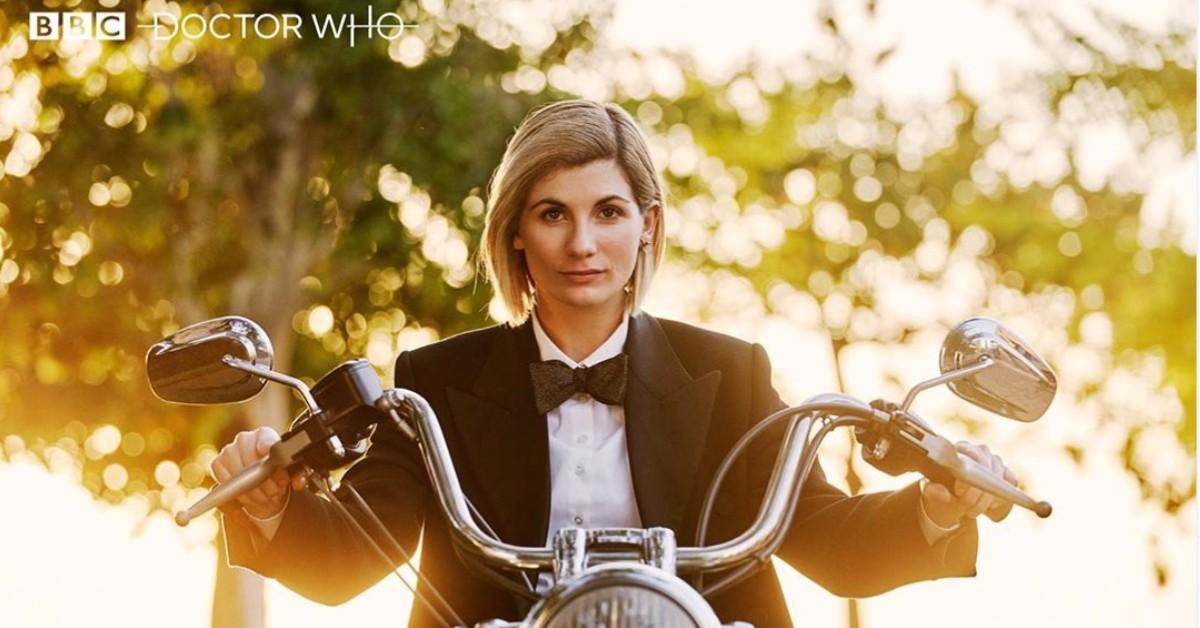 Article continues below advertisement
Long-term Amazon Prime subscribers have few options to choose from, either paying $1.99 per/episode or $25.99 per/season to continue enjoying the quirky doctor's intergalactic escapades or wait until the launch of HBO Max in May 2020. Older episodes can be purchased via iTunes, Google Play, and Youtube as well, Decider notes.
Season 12 of Doctor Who will become available on BBC America in early January. This could mark a suitable alternative for those who don't mind getting plunged into brand-new time and space dimensions.
The rapid changes garnered some mixed responses from the devoted viewers of the show. Some were caught mid-episode when the new fee system was introduced. Others pledged to end their Amazon Prime subscription.
Article continues below advertisement
"They literally pulled Doctor Who off Amazon Prime membership mid-episode. HBO Max doesn't launch until May. This is a load of bulls--t," opined a fan.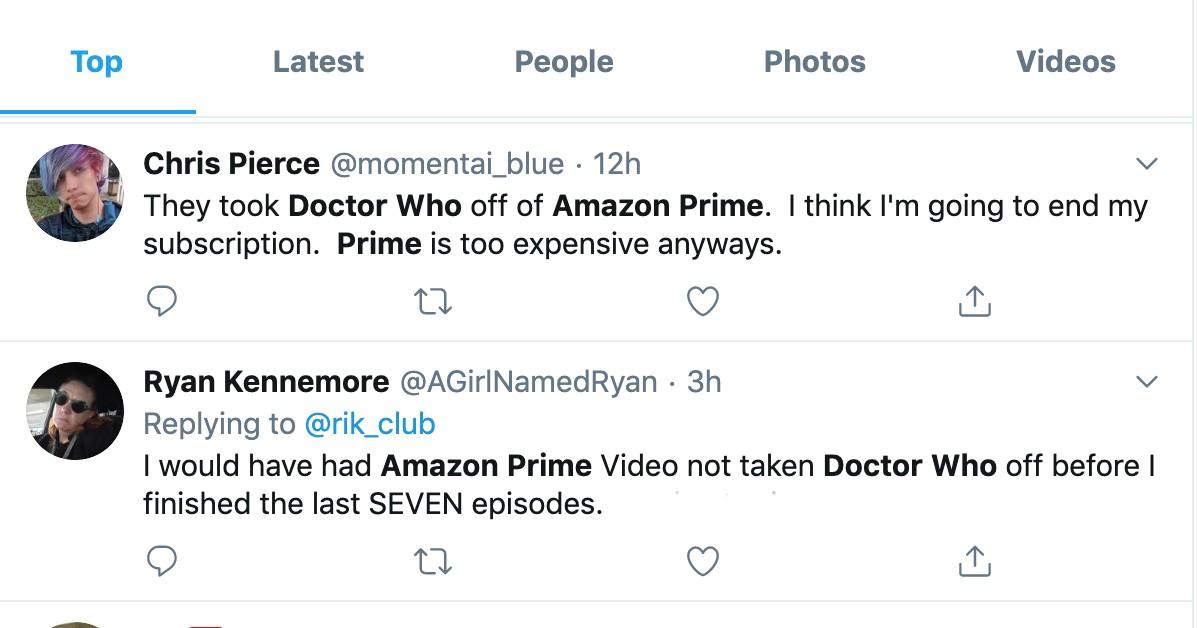 Article continues below advertisement
"WHY DIDNT ANYONE TELL ME DOCTOR WHO WAS LEAVING AMAZON PRIME TODAY I WAS IN THE MIDDLE OF AN EPISODE GOD DAMNIT," wrote one user soon after the new licensing system was introduced.
"They took Doctor Who off of Amazon Prime. I think I'm going to end my subscription. Prime is too expensive anyways," weighed in another disappointed subscriber.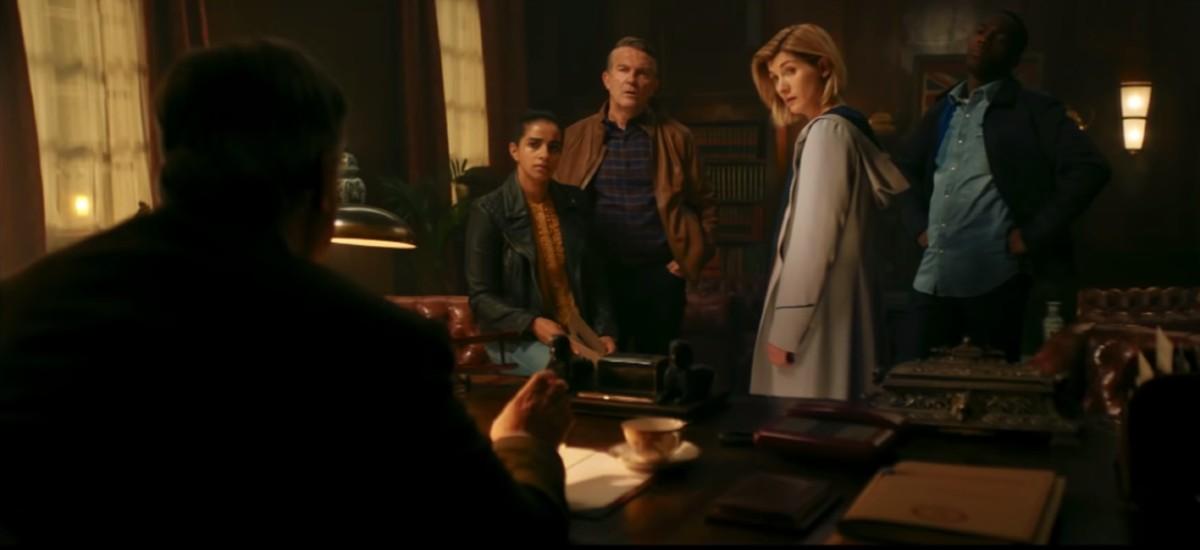 Article continues below advertisement
Will HBO now become HBO Max? What's there to know about the new platform?
Doctor Who fans aren't the only ones badly affected by the removal of their favorite TV show. HBO Max has already acquired the streaming rights to shows like The Office, Top Gear, or Luther, alongside all-time hits like Friends, South Park, and The Fresh Prince of Bel-Air.
In addition, HBO Max will host brand-new shows by Elizabeth Banks, Issa Rae, and Mindy Kaling, notes Variety. It will also provide exclusive access to Raised by Wolves by Ridley Scott, stand-up specials by Conan O'Brien, and two DC-related projects by Greg Berlanti. What's more, they will also have a new series based on the Gossip Girl, and a romantic comedy starring Anna Kendrick.
HBO Max will boast 31 original series and 1800 movies at the time of the launch, summarizes Variety.
Season 12 of Doctor Who will premiere on Sunday, Jan. 5 at 8 p.m. ET on BBC America.