Here's the Real Reason Jax Taylor Is Mad at His Mother
'Vanderpump Rules' star Jax Taylor has had a lots of ups and downs when it comes to his relationship with his mother. Here's why the two don't talk. Plus, details about Jax and Brittany Cartwright's wedding.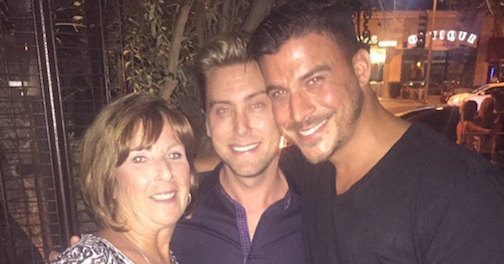 Bravo stars Jax Taylor and Brittany Cartwright are getting married and it's been giving us a bit of FOMO to watch them plan their festivities week after week on Vanderpump Rules. Shoot us an invite already, or a save the date at the very least!
Article continues below advertisement
But it seems like we're not the only ones who will be missed at the celebrations. Jax, 39, and his mother don't seem to be getting along too famously these days, and in a recent episode, he shared that a VIP guest was missing from their recent surprise engagement party.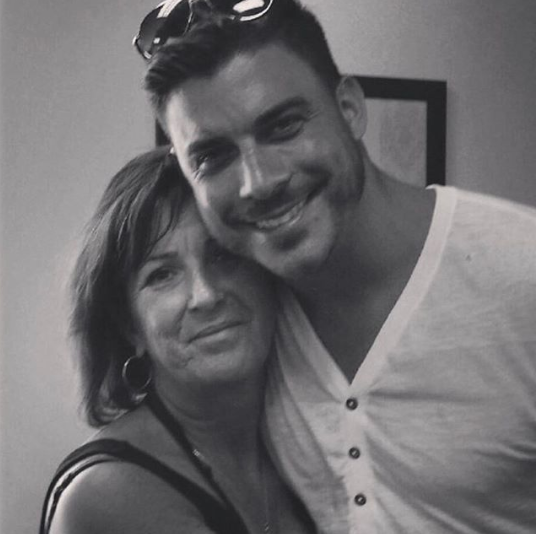 Article continues below advertisement
"I wish my mom would've responded," Jax opened up to his bride-to-be, Brittany, 30. "That kind of hurts my feelings a little bit, but that's OK." So, why is Jax's mother ghosting her own son's wedding invite? Read on for everything you need to know about why the Taylors aren't getting along these days.
So, why is Taylor mad at his mom?
It's been a year full of highs and lows for Jax. On the one hand, he's about to get married, but on the other, he's still grieving the untimely passing of his father Ronald Cauchi. And it feels like Ronald's death is somewhat at the root of the reason why Jax (born Jason Cauchi) and his sister Jenny aren't on good terms with their mom.
Article continues below advertisement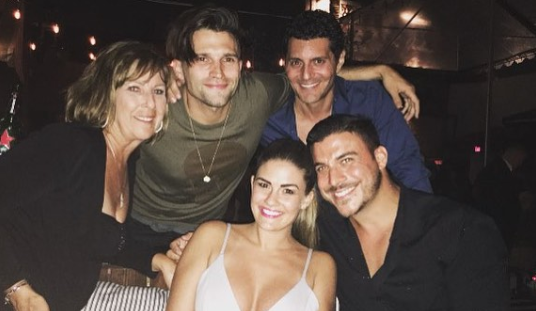 "I used to be very close to my mom," Jax explained to Brittany. "Everybody's like, I love your mom. We haven't really communicated in the last six months, pretty much since my father passed. Their marriage was on the rocks; she was talking about leaving my dad about a year before he got cancer," he recalled.
Article continues below advertisement
"Toward the end, my mom would say, 'Oh, he's fine.' We didn't know he was in ICU; I would have been there in a heartbeat if I knew he was in ICU. I mean, I get it, my mother's trying to protect my sister and I, but I should have been able to say goodbye to my dad," Jax revealed.
On The Daily Dish podcast, Jax summed up his family problems by saying, "Some of the things that happened after my father passed, we just didn't agree with. And it's taken a toll on our family; it really has." It appears neither he nor Jenny have been in touch with their mother much since Ronald's funeral.
Article continues below advertisement
"It's been really tough," he said. "It's nothing she did, really... Well, I don't know, I don't want to get into it. I hope in time, God willing, that we can smooth things over. I just don't know."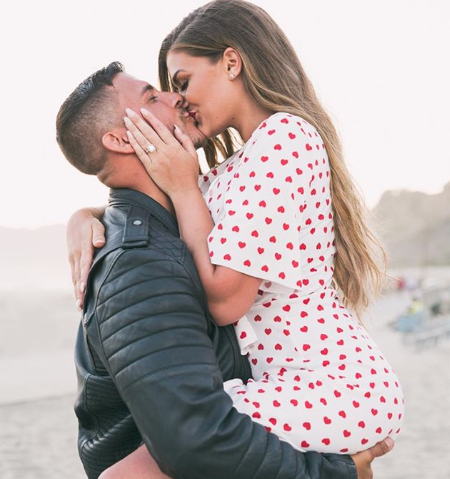 Article continues below advertisement
When is Jax Taylor and Brittany Cartwright's wedding date?
Well, we hope they do end up smoothing things over — and quickly — if the family wants to celebrate Jax and Brittany's big day together. The wedding bells are set to ring this summer at the Kentucky Castle, in Versailles, KY.
"I've known where I wanted to get married since I was little," the bride-to-be told People. "I've talked about it on the show. Even in other seasons, I wanted to get married at the Kentucky Castle, so I don't think that's a surprise."
We should be able to see what Kentucky has in store for them on Vanderpump Rules, because Jax and Brittany's request for a Bravo spin-off focused solely around their nuptials has been denied, the star revealed on The Bitch Bible podcast.
As fun as a Kentucky-based offshoot sounds, we're kind of glad Bravo (who will not be paying for the three-day wedding affair) didn't bite. And per a recent episode of Watch What Happens Live, the couple is not planning on signing a prenup. Smart.
New episodes of Vanderpump Rules air Mondays at 9 p.m. on Bravo.