The Surprising Reasons Why SHEIN Is So Cheap
Are you wondering how SHEIN can offer trendy clothes at such low prices? Learn about their innovative practices and discover the surprising factors that contribute to their affordability.
SHEIN (previously known as SheInside) is one of the fastest-growing e-commerce sites. It single-handedly revolutionized the way people shop with its staggeringly low prices, jaw-droppingly wide selection of items, and fast delivery times.
But despite its seemingly unending list of appealing traits, some shoppers suspect that the company might be engaged in less ethical practices. So, what's the truth? Why is SHEIN so cheap?
Article continues below advertisement
SHEIN outsources labor to factories — which might explain why their wares are so cheap.
Founded in 2008 by Chris Xu, SHEIN garnered popularity with its fashion-forward designs, a vast range of offers, and reasonable prices.
The online retailer offers discounts on womenswear, menswear, children's clothing, home wear, and beyond, which makes it all the more appealing for cash-strapped customers who want to get their hands on something pretty without breaking the bank.
Article continues below advertisement
From rainbow tie-dye bucket hats to kooky sneakers, there's no shortage of items on the website. Even better, most of these have a distinctive aesthetic — making it all the easier for you to put together cute looks without having to grab your journal and engage in a five-hour-long, sweat-inducing outfit planning session.
However, some customers suspect that the SHEIN website might not tell the whole story. The low prices made some people extremely curious about the way the company operates.
"Have you ever ordered clothes off of Shein ? ... why is it so cheap ?" tweeted a person.
"Why is Shein so cheap there's gotta be a catch" wrote someone else.
"Any of y'all bought stuff from SHEIN? Why is it so cheap? Is it even good?" wondered another person.
Article continues below advertisement
The Corporate Social Responsibility page on SHEIN's site says the company launched various initiatives to make its operations more ethical and eco-friendly and that it goes the extra mile to protect the health and safety of its workers across the hierarchy.
Divided into 19 sections, the Corporate Social Responsibility page covers topics ranging from Employees Care to Wages and Benefits, and No Forced Labor.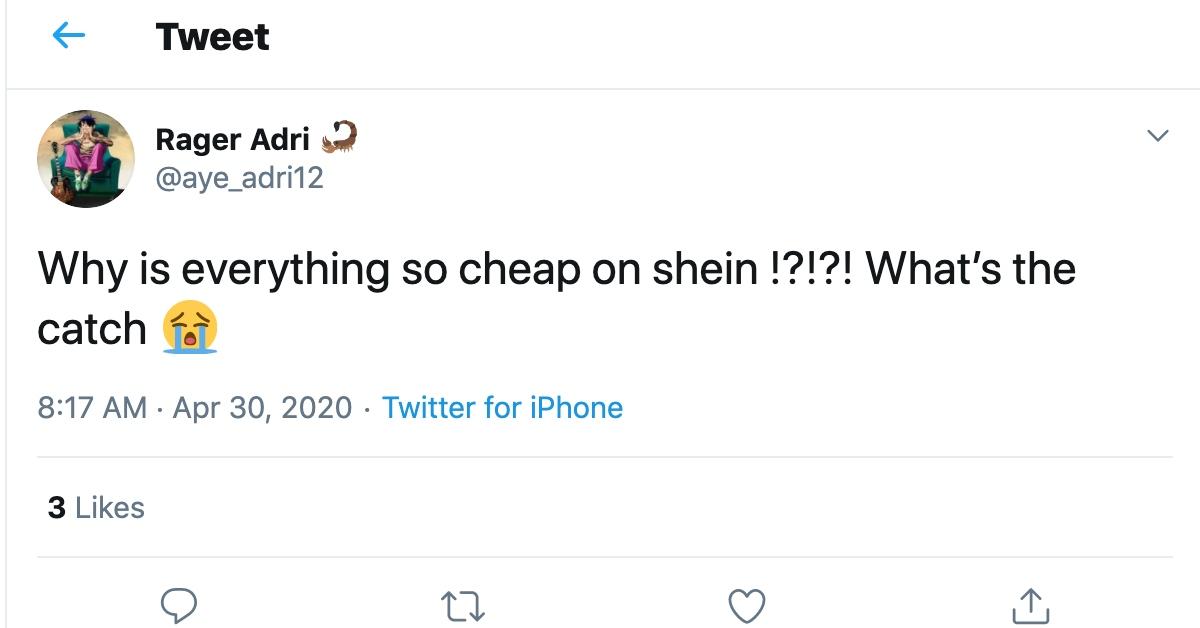 Article continues below advertisement
The company pledged to protect the rights of its employees, while also ensuring that their operations meet the highest industry standards.
In response to the seismic changes taking place in the fashion industry over the past year or so, SHEIN has taken a firm stance against the practice of denim dying — which has a disastrous impact on the ecology.
As the section, Animal Welfare reveals, they only use faux fur, and they don't rely on animal testing.
Unfortunately, there's little information available on how the company has implemented these practices, or what their aims for the future might be.
While these sections might help convince some customers, there's a chance that the majority of those perusing SHEIN will continue to ask probing questions about the origins of their wares.
Article continues below advertisement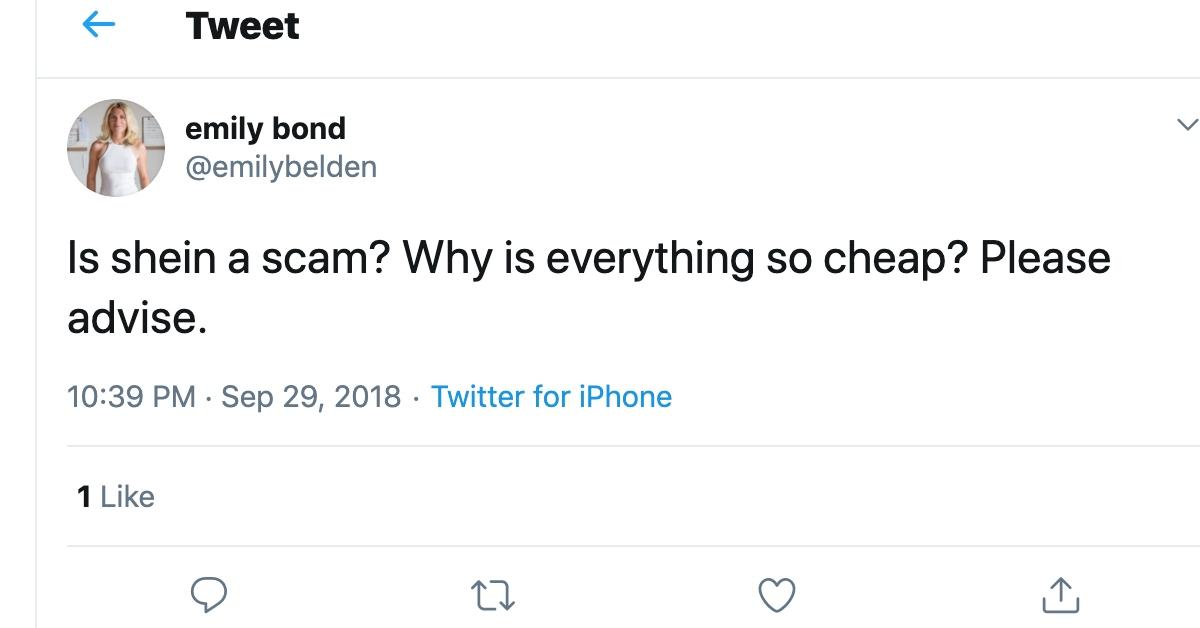 SHEIN garnered scrutiny for selling a metal necklace resembling a swastika.
Over the past few days, the company came under fire for advertising a metal necklace inspired by a Buddhist symbol — which some claim is more akin to a swastika. Many have taken it to Twitter to call for a boycott against the company.
"STOP SHOPPING AT SHEIN. not only do they use child labor and fast fashion, they are literally selling a SWASTIKA NECKLACE. please speak up about this," wrote a person.