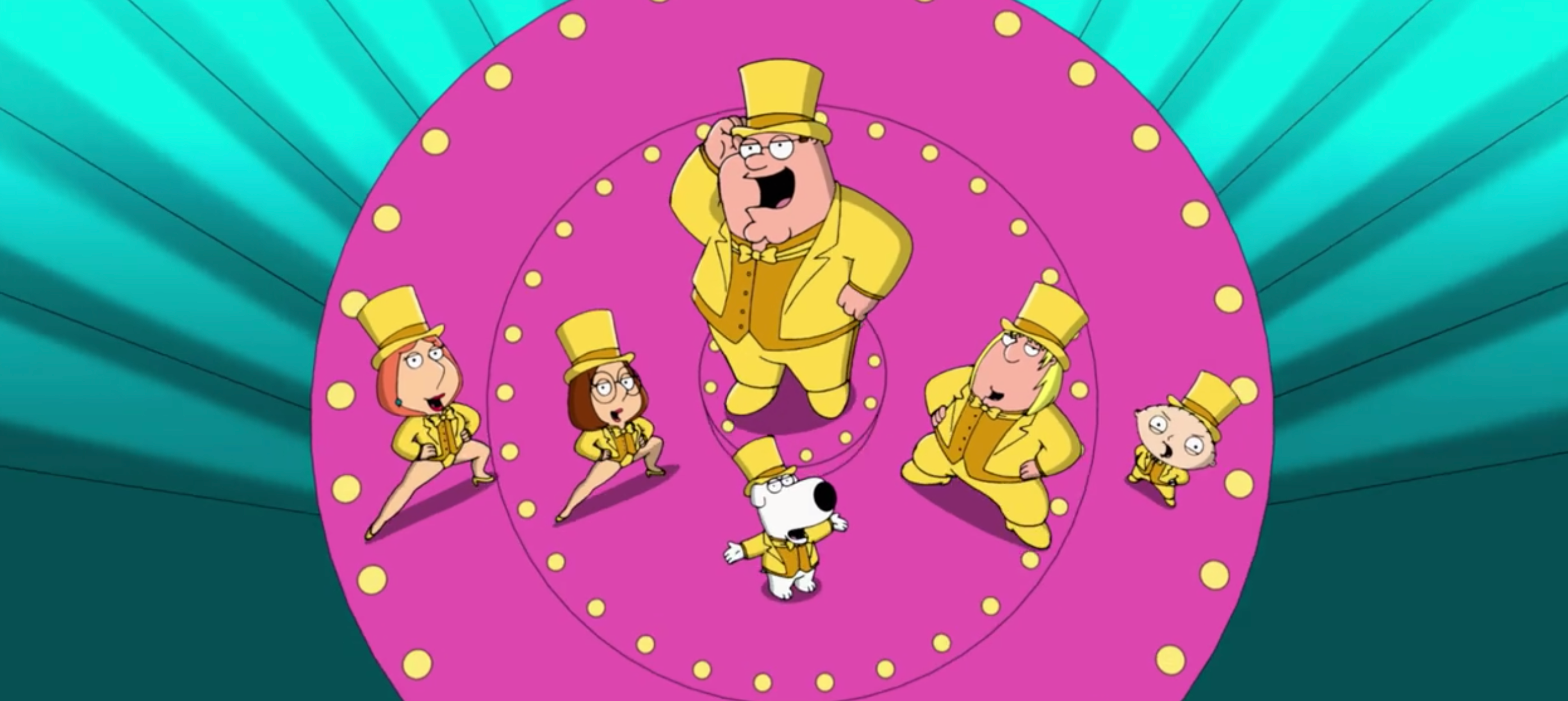 Here's Where You Can Watch 'Family Guy' Amid Rumors It's Been Canceled
Will 'Family Guy' be on Disney Plus? The long-running show has been beloved by fans for literal decades. But there are rumors it's being canceled.
Does it feel like every single one of us grew up watching Family Guy, or did the show grow up alongside us? Having been on the air since 1999, it struggled at first to find an audience. But luckily, it found a loyal fanbase to keep it afloat. What may have only been three seasons has become a show that's older than some Gen Z kids.
Article continues below advertisement
Unfortunately, rumors that the show is being canceled haven't gone away, but it might have a new home on a streaming platform. Will Family Guy be on Disney Plus? Here's what we know and what all of this means for the future of this beloved cartoon.
Will 'Family Guy' be on Disney Plus?
Family Guy will not be available on Disney Plus, but according to Deadline, it will air on networks owned by Disney. New episodes premiere on Fox, but as of Sept. 20, 2021, you can watch reruns on FXX and Freeform if you have cable. And for now, Hulu is the only streaming platform that hosts the series.
Article continues below advertisement

Per Deadline, this is part of an effort to have Disney-produced content on platforms it owns. FXX and Freeform are owned by the Walt Disney Company and it bought Hulu back in 2019. It may not seem as if Disney would be the kind of company to concern itself with a show like Family Guy, but it does own Fox which produces the cartoon.
However, none of this means that the show won't end up on Disney Plus in the future.
Article continues below advertisement
Was 'Family Guy' canceled in 2021?
No, it's not canceled. In fact, Family Guy is coming back with a new season. The 20th season of the show will be available on Hulu, Fox, and its app Fox Now. The show's Instagram has been hyping up the premiere for a while now and fans are definitely excited for it. So many of the comments say they're looking forward to watching it.
On Twitter, Family Guy fans are giving that same energy. In replies to the new season's announcement, fans are sharing GIFs of Peter in a thong and someone even asked about an NFT coming out. This definitely could be a joke but we wouldn't be surprised if it actually happened.
Article continues below advertisement
But Family Guy has been canceled before. The show originally aired on Fox, and according to the cartoon's Fandom, there were rumors about it being canceled from as early as the second season. It managed to stay on the network for three seasons and was canceled in 2002.
After the show gained popularity through reruns on Cartoon Network's Adult Swim and strong DVD sales, Fox brought the series back for a fourth season that premiered in 2005. And the rest is history.
Article continues below advertisement
Why is 'Family Guy' leaving Adult Swim?
Until recently, reruns of Family Guy could be found on Cartoon Network's Adult Swim.
However, as of Sept. 20, 2021, Adult Swim said goodbye to Family Guy reruns, much to the disappointment of Cartoon Network viewers everywhere.
Article continues below advertisement
The reason for the switch-up is the same reason that Family Guy has moved to Hulu. Cartoon Network is a Warner Media–controlled channel, while Fox, Family Guy's parent company, is now owned by the Walt Disney Company. Contractually speaking, it's easier (and less money) for Disney to release Family Guy reruns to channels it currently owns, such as Freeform and FXX.
Fans are just grateful the show was able to release 20 seasons of content and they are already looking forward to the 21st.
Family Guy's Season 20 premiere airs on Sunday, Sept. 26, 2021 at 9:30 p.m. ET on Fox.