Will Smith Once Slapped a Reporter Who Previously Assaulted Multiple Celebrities
A 2012 video of Will Smith slapping a reporter has surfaced in the wake of the 2022 Oscars incident. Why did Will Smith slap this reporter? Let's get into it.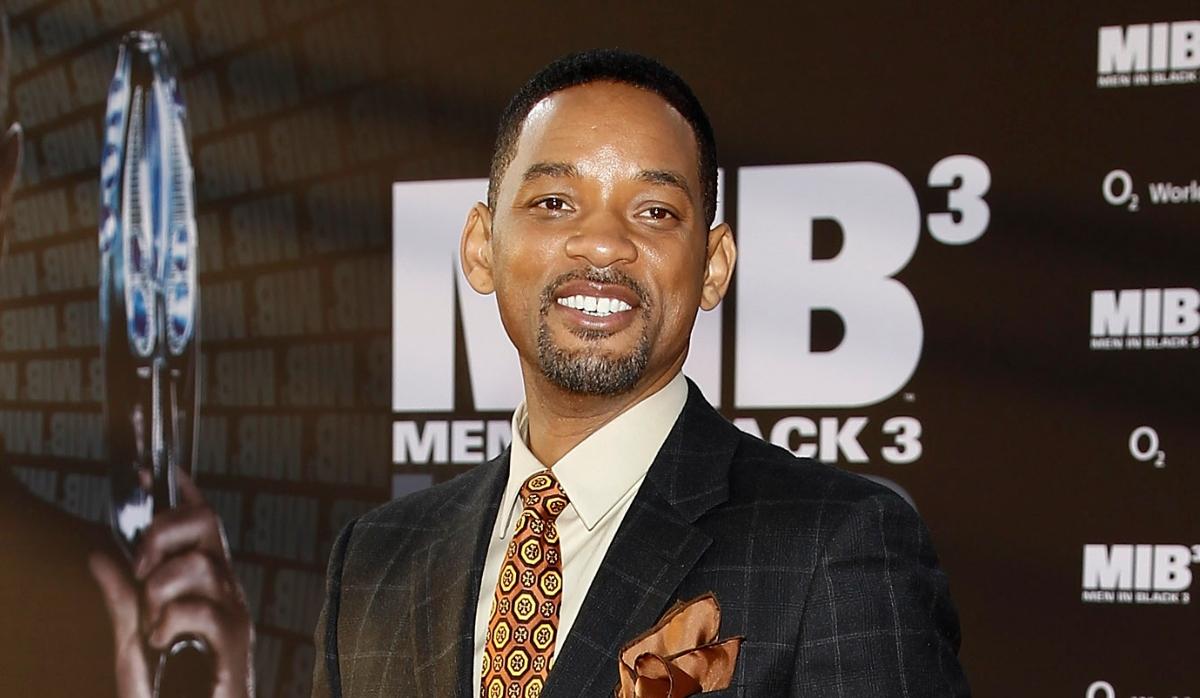 At the 2022 Oscars, right before the Best Actor winner was announced, Chris Rock once again targeted Black women via a cruel and unnecessary "joke." The Black woman in question was Jada Pinkett Smith, wife of Best Actor nominee Will Smith. Jada has recently opened up about her 2018 alopecia diagnosis, and the struggles with her mental health that have followed. It's no secret that Jada shaves her head because of her alopecia, which is an autoimmune disease.
Article continues below advertisement
In front of more than 15 million viewers, Chris Rock said, "Jada, I love you. GI Jane 2, can't wait to see you." This caused Will Smith to run up to the stage, slap Chris Rock, then sit down while yelling, "Keep my wife's name out of your f--king mouth."
Since then, the internet has been ablaze with various reactions and very bad takes. Now, a 2012 video of Will Smith lightly slapping a reporter has surfaced, but all is not what it seems. Why did he slap this reporter? Here's what we know.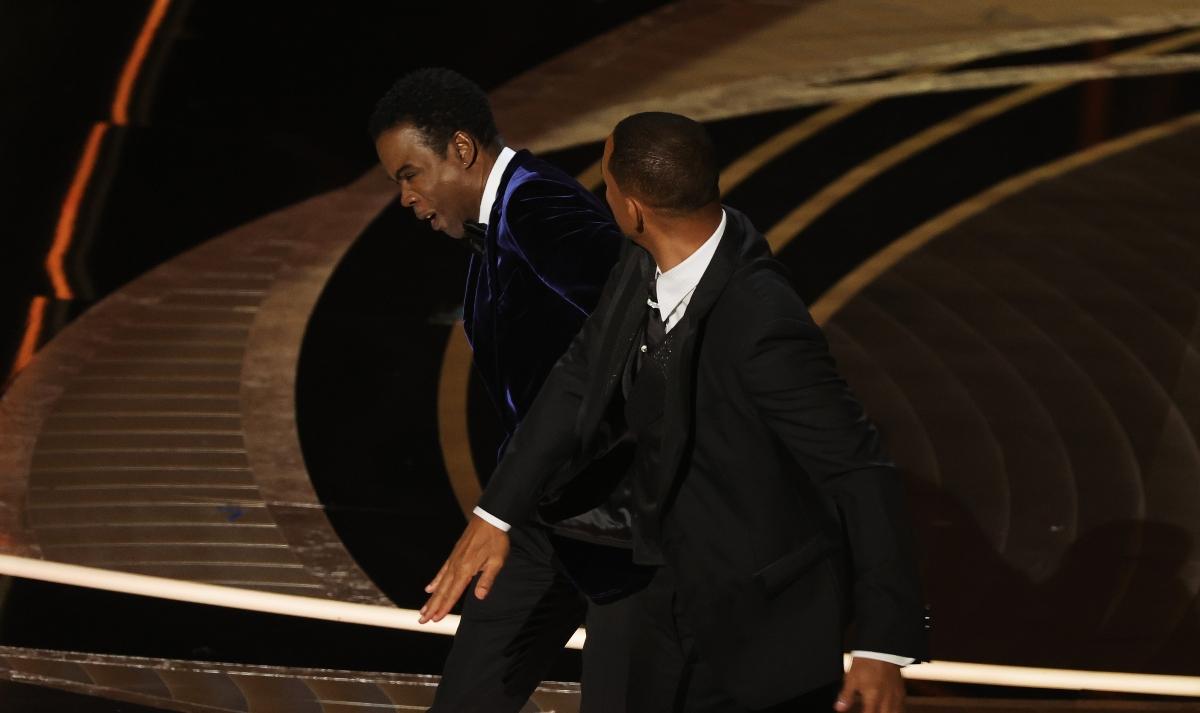 Article continues below advertisement
Why did Will Smith slap a reporter?
In May 2012, Will Smith was in Russia for the Moscow premiere of Men in Black III. As Will was walking the red carpet, a man posing as media asked him for a hug. Will agreed and as the man leaned in to hug him, he very clearly tried to kiss Will on the mouth after kissing him on each cheek. Stunned, Will pushed him away and casually slapped the man's cheek with the back of his hand, saying, "Come on man, what's your problem?"
As Will reaches the next reporter he apologizes and clearly says, "That man tried to kiss me on the mouth." He then goes on to say, "He's lucky I don't sucker punch him," while smiling the entire time. It's clear he was surprised and possibly felt a little violated by a stranger who planted a nonconsensual kiss on his face.
Article continues below advertisement
Given what happened at the 2022 Oscars, it's tempting to see this as foreshadowing until context is invited into the mix. The faux reporter is a man by the name of Vitalii Sediuk and he has a history of harassing and assaulting celebrities. Will Smith probably didn't know who he was, but it now paints a slightly more uncomfortable picture behind the unasked-for kiss.
Article continues below advertisement
What has Vitalii Sediuk done?
Sediuk has a long and disturbing history of violating the personal spaces of famous people. He was once a reporter for Ukraine TV channel 1+1, and he's a self-style prankster whose "pranks" historically cross many lines. In February 2013, he famously crashed the Grammys, stealing Adam Levine's seat and leaping onto the stage when Jennifer Lopez was reading Adele's name for Best Pop Solo Performance.
Article continues below advertisement
According to The Hollywood Reporter, Sediuk was "never again to set foot anywhere on L.A. Live, the 27-acre entertainment complex that houses Staples Center and the Nokia Theatre." Less than a year later, however, Sediuk would show up at the 2014 SAG Awards where he lunged at Bradley Cooper, grabbing him around the legs and burying his face in Bradley's crotch.
His escapades continue to escalate into sexual assault territory. While at the 2014 Cannes Film Festival, Sediuk crawled under the dress of America Ferrera and wouldn't let go of her ankle as he was being dragged away. The Washington Post, one of the few media outlets to correctly cover this, said it best when they wrote, "These are not only totally unrevealing stunts, if that is what they are supposed to be. They are assault."
Article continues below advertisement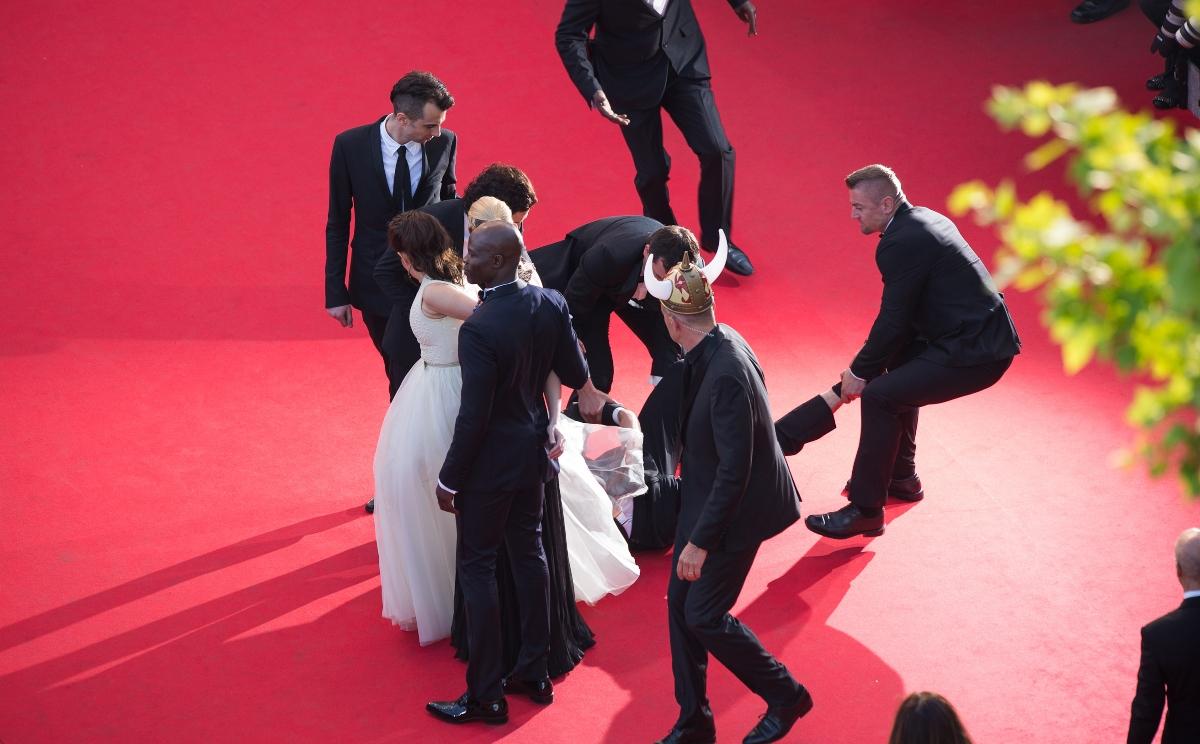 And the disgusting hits just keep on coming. In September 2014, Sediuk pushed Kim Kardashian to the ground while later calling her a "goddess" at a Balmain fashion show. That same year, at Valentino's Paris Fashion Week show, he forced a hug on Ciara while wearing a G-string. At the 2015 Louis Vuitton runway show in Paris, Sediuk snuck up on Miranda Kerr and kissed her cheek. In 2016, he lifted Gigi Hadid off her feet, without consent, who brilliantly elbowed him in the face.
This is a very bad man who, for some reason, keeps being described as an impish prankster by the media, when all he is doing is assaulting people left and right. It's important to know more about this person as you examine the video of Will Smith barely slapping his face. Knowing that this person has a history of unwanted touching, provides far more empathy and understanding into Will Smith's reaction.