It's Actually Impossible to Watch a "Wing Challenge" Video and Not Smile
A new challenge is taking over TikTok: The Wing Challenge. It's technically a prank, and the videos are guaranteed to brighten your day.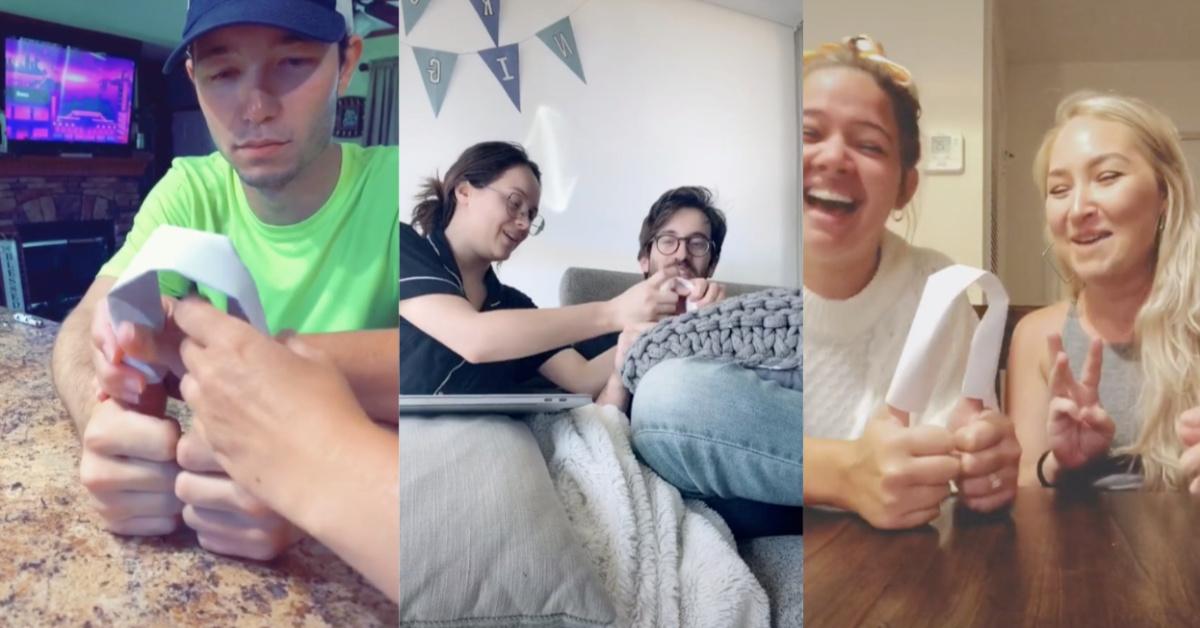 It's that time again! Time to discuss yet another challenge that has taken over the TikTok scene. This time, it's the Wing Challenge. We would just like to go on record as saying this challenge is an absolute delight and we don't think we'll ever get sick of watching videos of people completing it.
Article continues below advertisement
Alas, as with all TikTok challenges, this one will probably be replaced by something else eventually, so be sure to watch the videos and/or make your own while it's still relevant.
What is the Wing Challenge on TikTok?
OK, just so we're all on the same page, we want to be very clear: the Wing Challenge isn't really that much of a challenge. It's more of a funny prank you can pull on your friends and family (don't worry, it won't make them angry like some pranks!). That being said, if you want to record your own video, we recommend telling your mark that it is actually a challenge so they'll be more likely to participate. All you need is a pen, a piece of paper, and a willing participant.
Article continues below advertisement
First, draw a butterfly on the piece of paper. Ask your mark to identify the animal (depending on your drawing skills, this part should be pretty easy). Then, circle the butterfly's wing and ask your mark to identify it. "It's a wing," they should say. Great! Tell them to remember that word. It's a magic word. Roll the piece of paper into a loose tube, then ask the person to hold their two thumbs up a few inches apart.
Article continues below advertisement
Place the ends of the paper tube over their thumbs, then ask them to say the magic word three times. Once they say, "Wing wing wing," grab the paper tube and hold it up to your ear and say, "Hello?" like you're answering a telephone. That's it! That's the Wing Challenge!
Article continues below advertisement
So, no, it's not a high-level joke that really makes you think, but the beauty of the Wing Challenge is that it is almost impossible to pull it off and not burst out laughing. In fact, it's pretty hard for us to contain our delight at every single video we've seen using the #wingchallenge hashtag on TikTok.
It doesn't matter that you know the end of the joke once you've seen one video. It's somehow funny every single time. It's also the perfect mix of simple and effective that makes you want to try tricking someone else. It's an innocent prank that doesn't make a mess or hurt anyone's feelings. The fact that it does not take any fancy equipment is just the icing on the cake.
Article continues below advertisement
Of course, if you do participate in the Wing Challenge, you don't have to film it and share it on TikTok. We're just extra appreciative of the people who do. We can all use a good laugh every now and again, right? Now if you'll excuse us, we have to start working on our butterfly drawing skills.