Woman Claims a Size 0 at American Eagle Is Really a Size 2
One mom called out stores like American Eagle, which she claims assigns smaller sizes to larger clothes in order to encourage more sales.
Finding clothes that actually fit well has never been an easy task. While some brands have expanded their size ranges to be more inclusive and accommodate those with larger bodies, people with smaller bodies may now be overlooked.
Article continues below advertisement
One woman took to TikTok to discuss this. She explained that some stores are using a practice known as "vanity sizing." Keep reading for all the details on her argument.
Woman claims that some stores practice vanity sizing — small sizes are bigger now.
A mom named Taylor (@taylor.lair) took to TikTok to discuss the concept of vanity sizing. She started her video by referencing a video she previously made about her jeans. "I was in a size triple 0 jeans, and they were too big," she said, quickly adding, "I'm not coming on here to say I'm too small."
Article continues below advertisement
Instead, Taylor began discussing vanity sizing and how it can negatively affect people with smaller bodies.
According to Wikipedia, vanity sizing is "the phenomenon of ready-to-wear clothing of the same nominal size becoming bigger in physical size over time. This has been documented primarily in the U.S. and the U.K."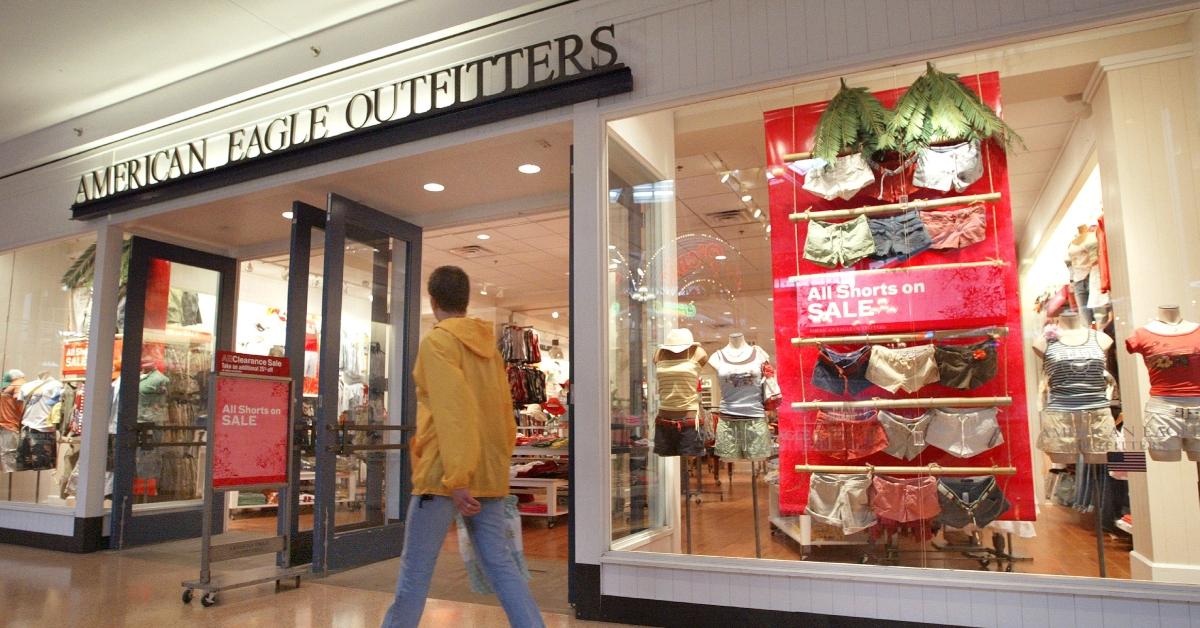 Article continues below advertisement
As Taylor explained, a size 2 woman might fit into a size 0 at some stores. This isn't an accident. The store likely adjusted its sizes so customers would feel smaller and more confident, which in turn, could boost sales.
She provided the example of American Eagle Outfitters, where she said they go up to a size 20 to accommodate shoppers with larger bodies. However, while the brand has been catering to larger bodies, it hasn't been doing the same for smaller ones.
"From my point of view, I've been in a size 0/double 0 since I was in middle school. And three years ago, when I would buy a zero or double zero, it would fit. Sometimes it'd even be snug. But now I buy a triple zero, and it will be too big ... at places like American Eagle where vanity sizing does exist."
Article continues below advertisement
Overall, Taylor concluded that the smallest sizes some brands offer aren't fitting all women because the stores are engaging in vanity sizing.
She noted that users have previously told her to shop in the kids' section because of her difficulty finding clothes that fit. But when people phrased it as "you are the size of a child" and "you are not a woman if you fit into those sizes," she found those comments hurtful.
Article continues below advertisement
"This body birthed a seven-pound baby, so I am most definitely a woman," she said. She also explained that she had previously shopped in the kids' section, pointing out that the outfit she was filming in was from there. However, it's not a foolproof solution.
"It works sometimes," she continued, "but children have straight figures while women or men have grown adult figures, especially after birthing a child."
Taylor also noted that she has struggled to find clothes that fit her in the store Aerie.
In the comment section, many viewers could relate to Taylor's struggles.
Article continues below advertisement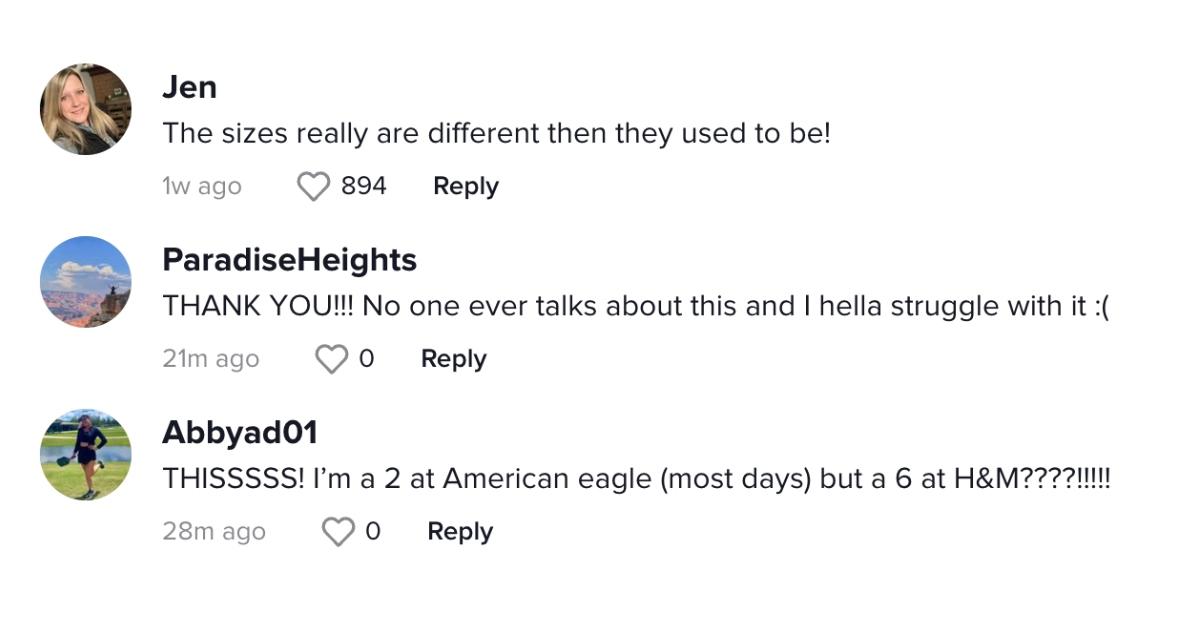 "The sizes really are different than they used to be," wrote one user. Another thanked Taylor for bringing light to this topic that seemingly many others are also struggling with.
Article continues below advertisement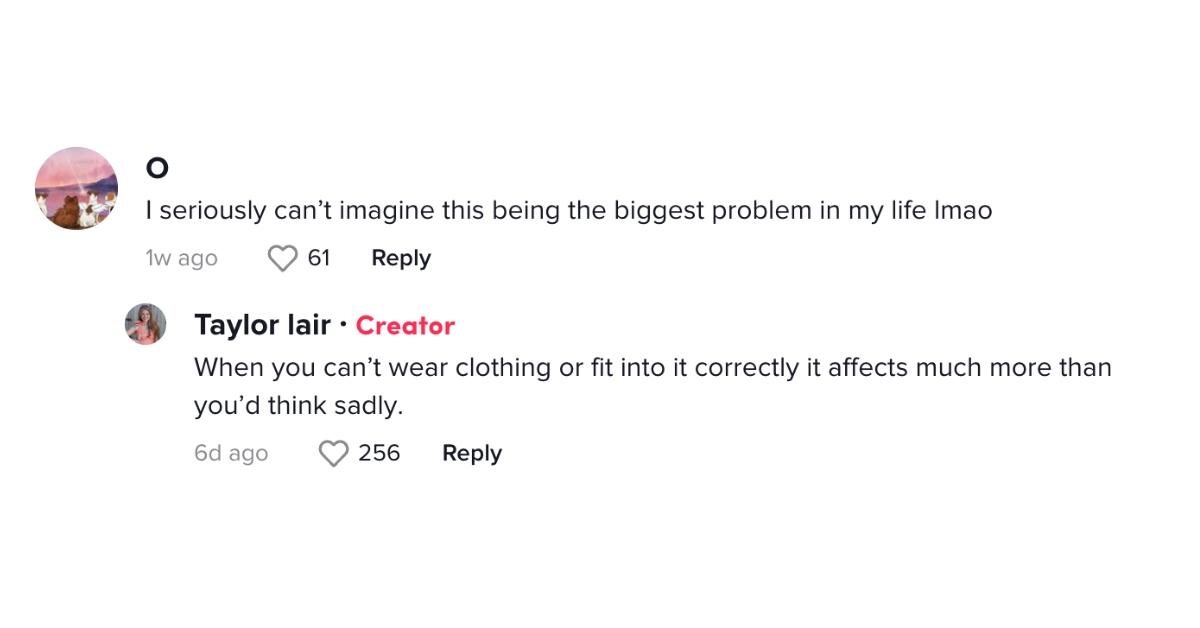 However, not everyone had praise for Taylor. Maybe they haven't faced struggles when buy clothes. "I seriously can't imagine this being the biggest problem in my life," read one comment.
Clearly, it's a very controversial topic, but Taylor made some valid points. Everyone deserves to have clothes that fit their bodies. And if stores continue to up the sizes on clothes without extending their smaller sizes, a major demographic is left out of the equation.