"I'm so Scared Because I Have a 3-Year-Old" — Woman Jumps Into Water to Save a Child
In a social post, a woman shares the story of her bravery when she jumps into water to save a child in her neighborhood. Details here.
If we had a list of parent's worst fears, the possibility of their young children drowning may top the list. Over the years, there have been countless stories across the country about drowning accidents at home and children being saved by family members. As a result, it has caused parents to take extra security measures for the sake of their children.
Article continues below advertisement
Unfortunately, no matter how many measures you take, accidents can happen. It's a part of life. So, when a woman took to TikTok to share that she jumped into the water to save a child in her neighborhood, folks had questions. Here's the 4-1-1.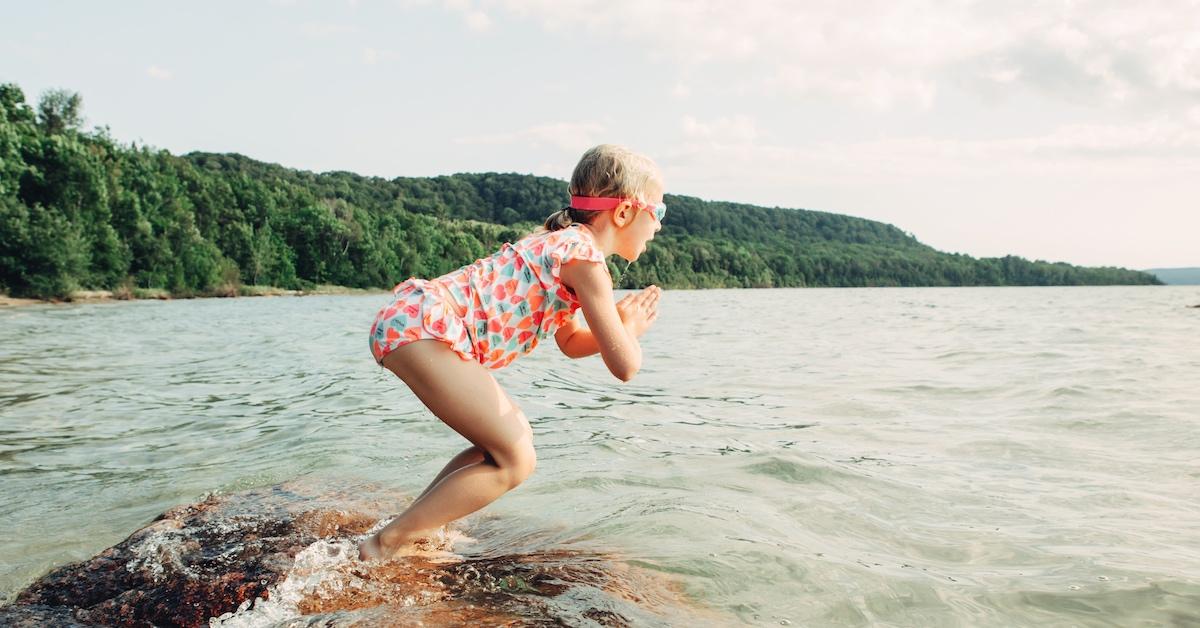 Article continues below advertisement
A woman jumps into the water to save a child in a TikTok video.
Not all heroes wear capes. In an Aug. 23, 2023,TikTok video, creator Jessica (@jessicana_c) shared a video detailing her experience about saving a child from drowning in a neighborhood lake.
"I'm in shock right now," the video caption reads.
As the video starts, a wet and disheveled Jessica tells her story.
"I just threw myself into one of the lakes near my house to save a 4-year-old boy who just walked out of his house randomly," Jessica said between tears. "He's autistic."
"He just walked and kept walking and I saw him go and I was like, 'OK there is a little boy I know in the area. His parents live nearby and I didn't see anybody,'" Jessica said.
Article continues below advertisement
She explained that she saw one of his grandparents who asked if she saw the little boy and she immediately took action.
"I legit threw everything. My purse is wet and my shoes are like sopping wet," Jessica said as she took off a foot of her shoe and emptied the water of it. "I threw my phone and ran in."
Jessica said that she's not a good swimmer but she just threw herself into the water while she cried.
Article continues below advertisement
"I'm so scared because I have a 3-year-old, and I saved a little kid's life today," she said while crying. "I need time to process this. That was not how I saw my day going.
Interestingly, another creator, Samantha McKillip (@samanthamckillip) shared video footage of her backyard with the little boy wandering off.
"So this happened yesterday in my backyard. I didn't know until I looked into the camera after I heard the lady scream, 'He's in the water," the text in the video reads.
Article continues below advertisement
In the video, the little boy is seen running away from his home and toward the lake where he jumped in. Jessica and another young woman are then seen walking toward the lake and Jessica immediately throws her belongings and dives into the water to save the boy.
Moments later, Jessica gets the young boy to safety and gives him to the woman who was with her and they walk away from the scene. As the video continued, the creator included Jessica's account of her heroic actions.
Article continues below advertisement
Since Jessica's video has gone viral, she has shared follow-up content detailing her course of action and revealed that she would have wanted someone to do the same thing for her regarding her child.
Jessica explained that she and the child's grandmother began looking for the child, splitting up in different directions of the creek. After yelling out his name, the grandmother yells that she saw him, which prompts Jessica's effort to jump into the water to bring the child to safety.
Article continues below advertisement
Jessica shared that after taking time to process, she learned that the No. 1 cause of death for children with autism is drowning.
Jessica also gave folks an update on how she's doing after the incident and an update on the child who is gearing up to celebrate his 5th birthday and heading to kindergarten.
Article continues below advertisement
TikTok is impressed with Jessica's actions.
It takes a lot for someone to put themselves in harm's way to protect another. So the fact that Jessica admitted that she's not the best swimmer but still decided to jump in a lake to save a child has folks calling her a hero.
"Thank you. As a mom, thank you. As a human who cares about humans — thank you. You did such an incredible deed," one person shared.
"As a mama of a child with autism, this means the world to that family. You are an angel on earth," another user shared.
Jessica should be very proud of herself. She literally saved this young child's life. Bravo!