TikToker Gets Revenge on "Idiots" Who Rang 82-Year-Old Grandfather's Doorbell at Midnight
A TikToker called out two drunk women who danced in front of her grandfather's apartment and rang his doorbell at 12 AM.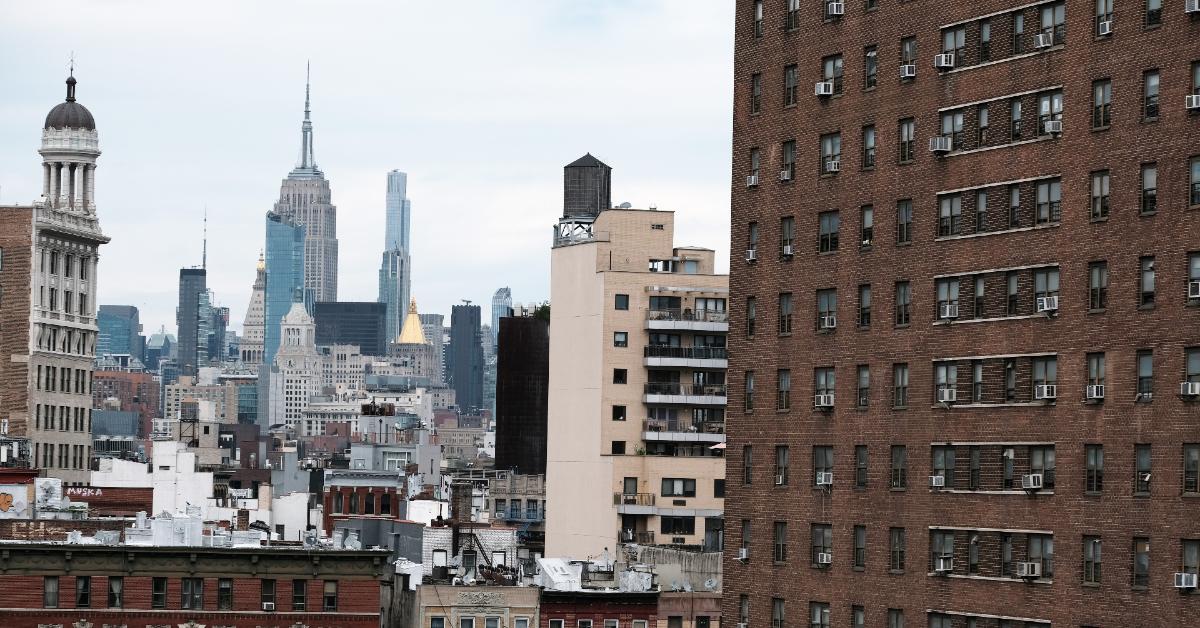 TikToker @Zdivesin posted a viral clip of a woman dancing in front of their grandfather's apartment at 12 AM. The clip culminates in the woman, who appears to be inebriated, ringing the doorbell and scurrying away with her friend into the elevator.
@Zdivesin calls the women "gentrifiers" in the clip in a text overlay and provides a further explanation of the incident in a caption on the post.
Article continues below advertisement
"These idiots rang my 82-year-old grandfather's bell at almost 12 am. They woke him up and now he's not rested up for his morning dialysis treatment. This occurred in East Harlem."
She writes in a text overlay for the clip: "NYC gentrifiers ring my elderly grandfather's bell at almost 12 am and thinks it's funny."
Gentrification is defined by Oxford Languages as: "the process whereby the character of a poor urban area is changed by wealthier people moving in, improving housing, and attracting new businesses, typically displacing current inhabitants in the process.
Article continues below advertisement
While gentrification happens all over the world, there are a number of highly publicized examples in New York City and sections of Northern New Jersey that embody this phenomenon. Property values, mortgages, and rent become much too expensive for many current residents to continue to live there, so they are uprooted due to extenuating economic factors.
Article continues below advertisement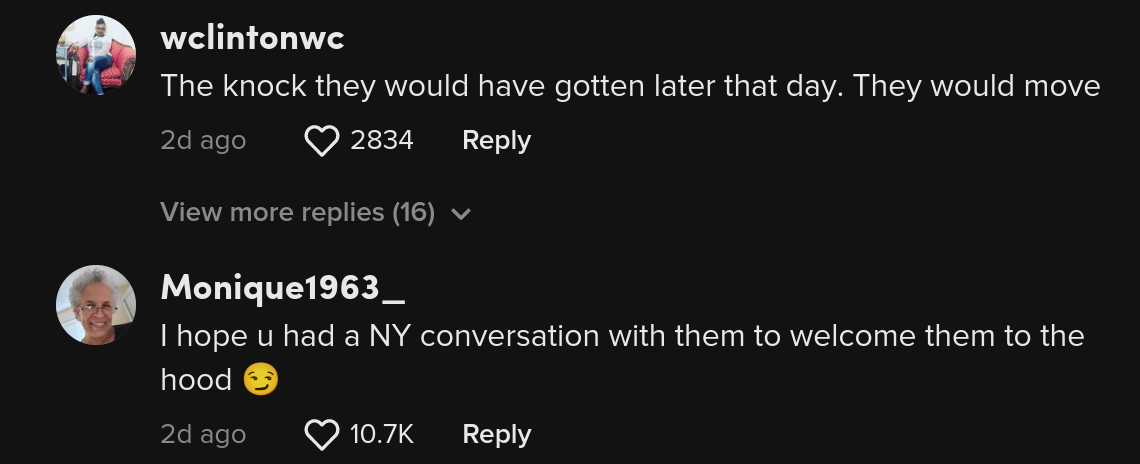 Understandably, folks who were present prior to wealthier individuals coming in and changing the social fabric of their neighborhood feel more entitled to the properties they're residing in, even if they don't legally own them, than said "gentrifiers."
Article continues below advertisement

Thus, the poor behavior exhibited by said "outsiders" in the building are more-than-likely doubly hated by the TikToker as they caused her 82-year-old grandfather to get up in the middle of the night and check his door, making him groggy and out of it for his dialysis treatment
Article continues below advertisement

In a follow-up video, @Zdives in says, "So just a quick update we still haven't out...exactly where these two b***es live but we will find out soon. Management is aware, everybody's aware of it, super's aware. We don't live with my grandfather and we work so we're not able to get there right away, to nip this s*** in the bud."
Article continues below advertisement
She continued, "But I guarantee you this type of thing won't happen again. My grandfather's been living there for 45+ years, no s*** like this ever happened until they moved in. I don't care how drunk you are, you don't do s*** like that cause me as a black woman I don't have the privilege of knocking on and ringing somebody's door without facing some consequences."
Article continues below advertisement

In the TikToker's most recent post she uploaded additional doorbell camera footage of the women, and according to the caption in this most recent post, it appears that the issue was addressed with them.
Article continues below advertisement
"Not too much talking on the lead up to the aftermath, but just know that they are afraid to even look at his door now. SN: Y'all really be on here moving loud and incriminating y'all selves smh. Not I."
Article continues below advertisement

Throngs of commenters expressed their satisfaction in knowing that the issue was addressed while others praised @Zdivesin for looking out for her grandpa.
Do you think it's necessary to take care of these instances early on when someone disrespects you and/or one of your friends/member of your family?