Server Fired by Manager Gets "Revenge" by Going to Boss, Rehired in Just 2 Hours
A server went TikTok viral after stating she was fired for not having a shift replacement, despite telling her manager she'd be out well ahead of time.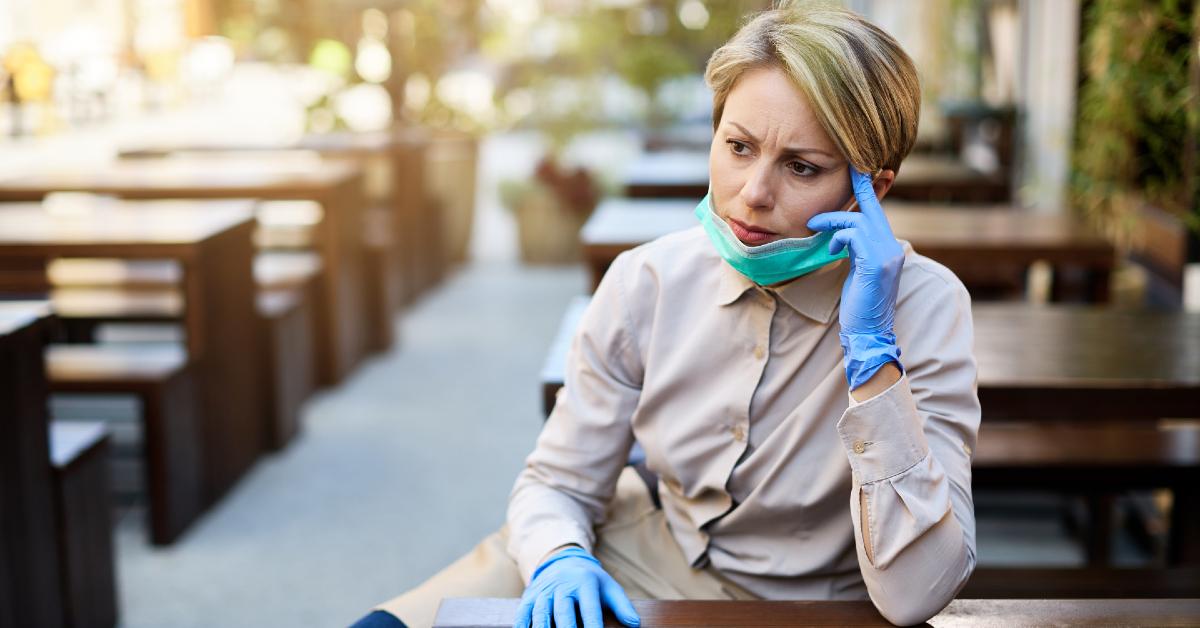 Ari (@arisworld1011), a server, went viral on TikTok after sharing a story of how and why she was fired from her position, and many other users on the platform think it was completely wrong of her to be let go, as they thought she wasn't in the wrong.
Here's what she said: "If this video doesn't blow up guys I might as well actually find another job because my a-- will be grass and this will be all for nothing."
Article continues below advertisement
She continued, "I don't know about y'all but if I'm going away on vacation somewhere I let my job know and plenty of time to find coverage for my shifts. I've always done it, it's always gonna happen, no inconvenience for you or I because I'm not asking for permission to leave I'm telling you I'm not going to be here for these days."
Ari said that the root of the problem with her employer if you couldn't suss it out yet, was due to the fact that she had put in for time off far in advance. In fact, she let her manager know about the days off "before [she] even got the job."
The TikToker went on: "I let this girl know, my manager, I said hey just to let you know I'm not gonna be here for Thanksgiving I'm going away the 23rd to the 27th, she hearted the text all good."
Article continues below advertisement
Ari continued, "I bet you could see where the ball is about to roll. Schedule posted mm hmm working the shifts I said I wouldn't be able to work. So I said she probably just forgot to send her a quick little text it'll all be okay."
Again, things weren't all good, because if they were, Ari probably wouldn't be ranting about it on TikTok.
Article continues below advertisement

"Tell me why she said to me it's still my responsibility to find coverage for my shifts. Miss girl I told you a month and a half ago that I wasn't gonna be around so I was like did you forget the text that we had like did you forget that I told you?"
Article continues below advertisement

"She was like no but it's still your responsibility. I said okay if I don't find coverage I still will not be in the state of Connecticut. She hated that she hated every second of that because she called me right away and reamed my ass out then fired me."
Article continues below advertisement

Ari figured that since she was already fired she didn't really have anything to lose so she decided to go talk to the owner of the shop and plead her case so she could keep her job. "Cause the way I was treated was so f----- up she should probably know that her manager sucks."
Article continues below advertisement

The TikToker then explained what her interaction with the business owner to suss things out: "Little side note I don't have the owner's number because I just started there a month ago but I did know that she was the town selectmen of the town that the restaurant was in and I said I'm gonna go to town hall."
Article continues below advertisement

That's right, Ari decided to take her employment gripe all the way up to the town hall, super official like. "I literally went to the town hall and I went can I please speak with you. I let her know that I was fired and I let her know that it was so unprofessional and that she should probably know who's running her f------ business and why."
Article continues below advertisement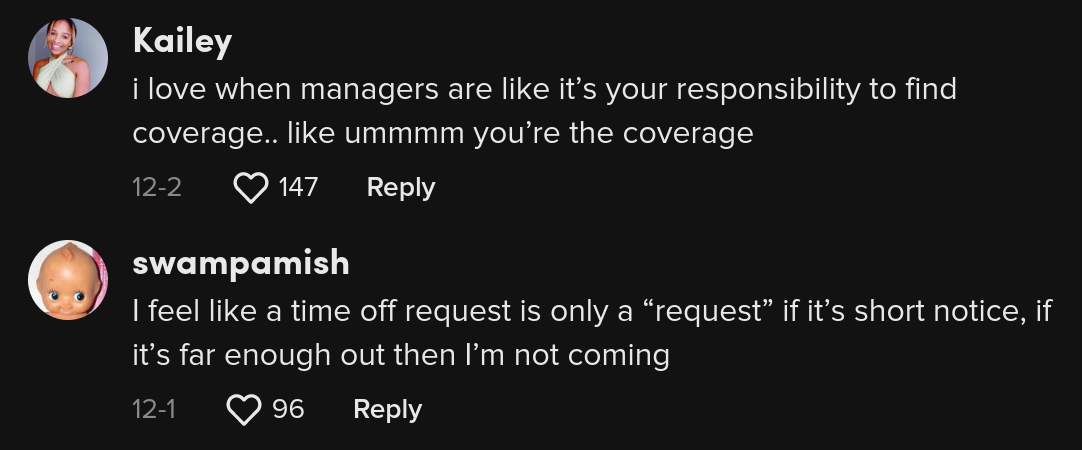 Ari didn't hold back: "She was f------ horrified as anyone else should be called her then rehired me. I was fired at 10am and then got my job back at the same place at noon."
As one could imagine, the vibe at her job after that isn't what one would exactly call pleasant, "You wanna talk about an awkward atmosphere..."
Article continues below advertisement

TikTokers who saw Ari's story sympathized with the server, with some offering up "horrible boss" stories of their own. Others were dying to know what their manager's initial reaction was to seeing her get her job back, while some agreed that time off "requests" are only for short notice instances.