Delta Passengers Start Serving Themselves Booze After Being Grounded for 5 Hours
A viral TikTok claims passengers on a Delta flight began serving themselves alcohol after being delayed for five hours.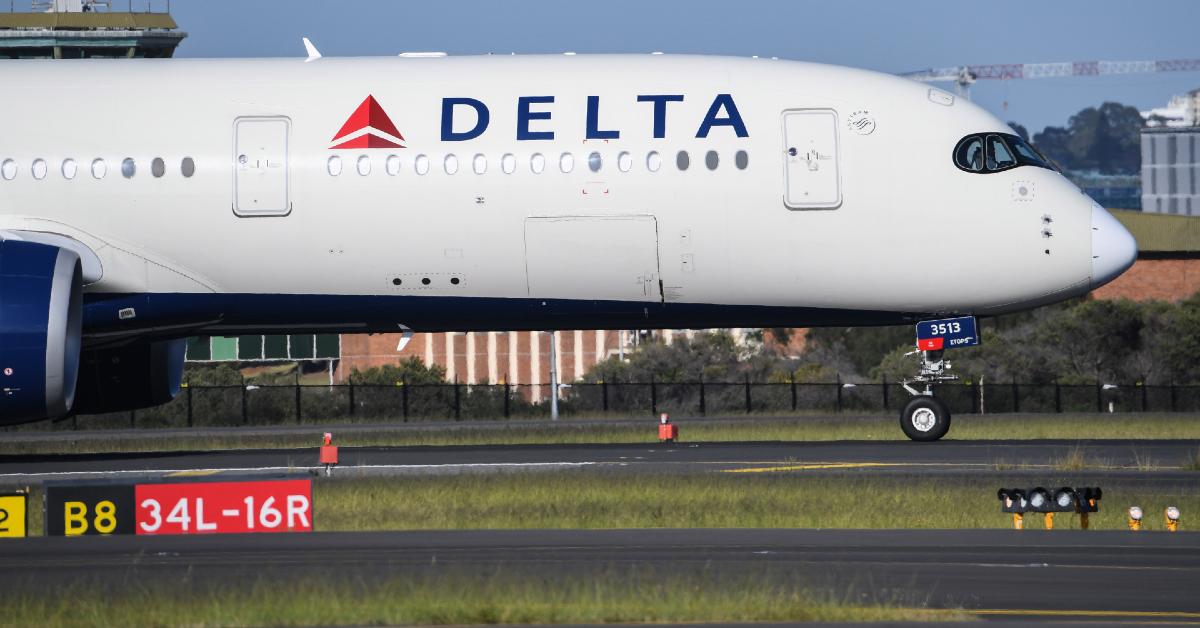 Airplanes are one of the few, if not only, places in the world where it's considered socially acceptable to have a beer and a slice of cheesecake for breakfast. And while that doesn't seem like the healthiest of ways for someone to start their day, folks cope with stress in different ways, because flying is stressful. Especially when it comes to flight delays.
Article continues below advertisement
So what happens when you've got throngs of passengers, and maybe a healthy percentage of them are looking forward to cutting loose on a vacation, and an airline is cutting into their party time? Well, you've got people who will try to make the best out of that situation by getting lit, and they'll ever serve themselves in the process of doing so.
The TikTok account for Janelle & Kate (@janelleandkate) posted a now viral clip that purportedly shows just that aboard a Delta flight. The video depicts a passenger on the plane pouring herself a drink and then slamming it down, and they appear to be doing so in a section of the airplane normally reserved for flight attendants to store and extricate consumables for flyers.
Article continues below advertisement
Strewn on the carts are open bottles of wines, what appears to be containers of pre-packaged food, an open can of Diet Coke, cups, and other items.
Article continues below advertisement

A text overlay on the video reads: "When you're delayed 5 hours, and people start serving themselves like a college party" and it's all set to a snippet of Lil Jon's "Drink."
Article continues below advertisement

Some TikTokers were a bit incredulous as to the veracity of the video's claim, however, stating that there was no way the plane was grounded while this was going on.
Article continues below advertisement

A user on the platform who goes by Jules writes, "Not a ground delay. This is the middle of a very long flight. The creator is creating a false narrative, just like all things social media related."
Article continues below advertisement

Though it could be that Janelle and Kate weren't intoning the plane was grounded for five hours and they started partying on board while on the tarmac, just that the Delta crew let them go nuts because their plane was delayed for so long and they were stuck at the airport that entire time before finally getting on board.
Article continues below advertisement
However, the TikTok account responded to one user in the comments who didn't believe they were grounded for that long, however, replying by stating: "Dude, we were stuck on the ground for 5 hours."

Article continues below advertisement
If anecdotal evidence can be taken at face value, then it seems other commuters had similar experiences, like Haley Goldberg who said, "lol, I was delayed eight hours and they gave us all the free snacks and drinks"
According to Flyer Talk, it seems that comping drinks because of delays is pretty much standard practice with various airlines.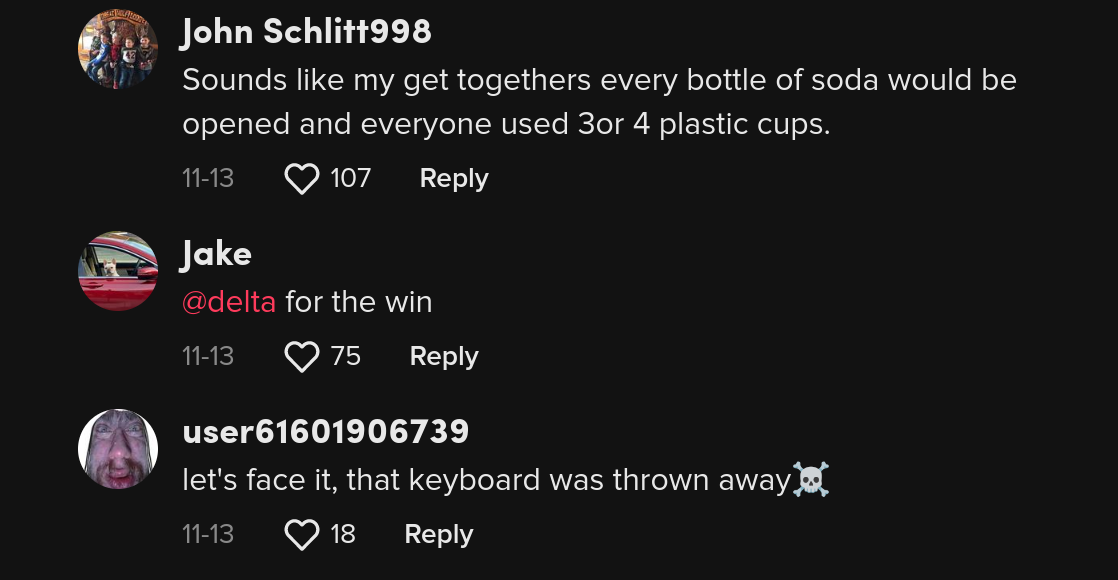 Article continues below advertisement
There were also folks who pointed out that there are some airlines, like Emirates, that offer "self-serve" drink bars for travelers to take advantage of, of course you could always have a flight attendant mix you up a drink aboard one of these fancy aerial seating arrangements as well.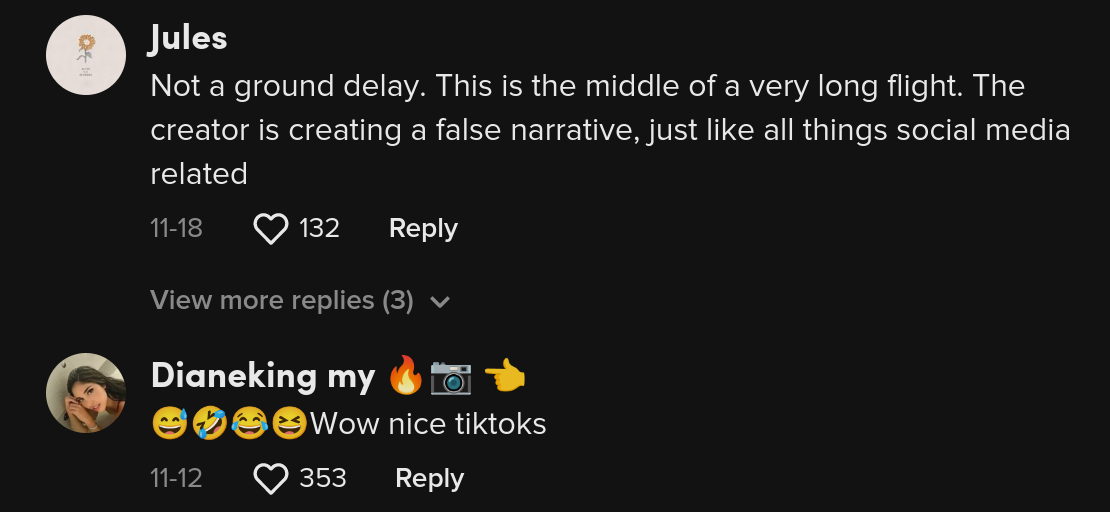 Have you ever gotten your drinks comped after flying delays? Or did you temper yourself because you didn't want to end up like one of those many folks who've been escorted off of airplanes after getting belligerently sauced?