"My Lawyer Gonna Be on That" — Man's Leg Injured in Forklift Work Accident, Gets Fired While Recovering
A man who says he was injured on the job showed off the termination letter they received from their company as they're recovering.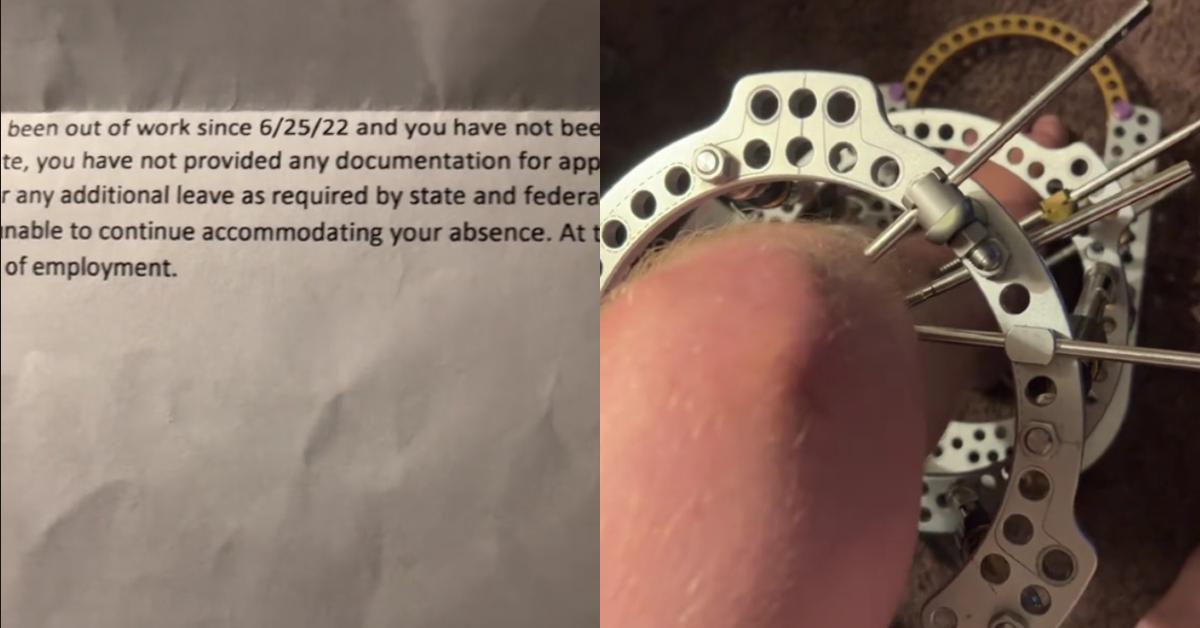 TikToker @freebird876, who sustained an on-the-job injury, showed off a letter from their company, indicating that they're being terminated for not showing up to work and going through, what they're saying are the necessary steps to properly take a leave of medical absence.
He showed off the nature of his injuries in a viral clip that's garnered over 250,000 views on the popular social media platform.
Article continues below advertisement
He says in the video, showing off a document in front of the camera: "OK so just got this letter, right? It says we are reaching out to you because you have been out of work since 6/25/22 and have not been in recent contact with ADUSA distribution."
The TikToker continues: "To date, you have not provided any documentation for approval of this leave. Therefore, you are not eligible for any additional leave as required by state and federal laws or under any company policy and we are unable to continue accommodating your absence. At this time, we will be proceeding with termination of employment."
Article continues below advertisement
After reading the letter, he then whips the paper away to reveal a grisly sight: his leg placed inside of several metal rings with pins to hold his bones in place so that his injury heals properly.
"Bruh. I still got a broken leg, go ahead, try that s--- my lawyer gonna be on that though. Try it, try it." he says on camera before the video ends.
Article continues below advertisement
He goes on to write in a caption for the video, highlighting his hatred for corporate greed and businesses who aren't concerned with exhibiting humanity towards their workers: "This is how they treat you if you get injured on the job. Corporations are heartless, they see you as a dollar sign or a statistic"
One of the top-rated comments left in response to the video slammed the business' practices as being against the law: "It's illegal to fire someone on medical leave, especially if it's workman's comp."
Article continues below advertisement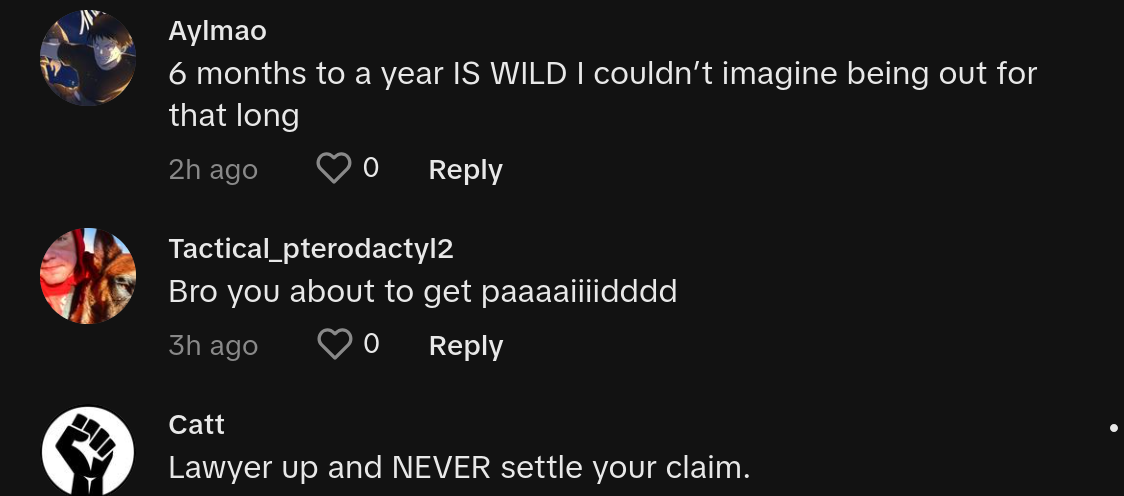 It would appear that, depending on the nature of OP's injury, this fellow TikTok user could be right, as the Bracamontes & Vlasak law firm writes: "Under the FMLA, CFRA, and other regulations, an employee may be eligible for job-protected medical leave to deal with a serious health condition. In effect, this means that your employer cannot fire you because you exercised your right to take a medical leave of absence."
Article continues below advertisement
The law firm goes on to state that there are instances where the company in question could be able to fire someone under FMLA, writing: "Employers can still take an adverse personnel action, including termination, against employees who are on medical leave or family leave. However, they can only do so if they have valid grounds to fire that work that is wholly unrelated to the fact that they took or are taking medical leave."
Under the aforementioned supposition, combined with the verbiage used in the letter the TikToker's place of work sent them, it would appear that the company in question is deciding to fire him because he didn't provide them with the appropriate documentation to officially go on leave.
Article continues below advertisement

According to the Pierce McCoy law firm, firing employees who've taken FMLA leave can open up a business to legal repercussions if it's proven that the reason said employee has been fired is directly related to them taking a medical leave of absence.
Article continues below advertisement
The firm writes: "Is it legal for a worker to be fired while on FMLA leave? The answer depends on the circumstances. While an employee can be terminated while on leave, they cannot be terminated because they took medical leave. Our Virginia leave of absence attorneys explain the most important things to know about employee termination and medical leave."
Any time taken off under FMLA is also considered "job-protected" according to Piece McCoy, as well. NFIB also urges employers to "tread carefully" when it comes to "terminating an employee on medical leave."
Article continues below advertisement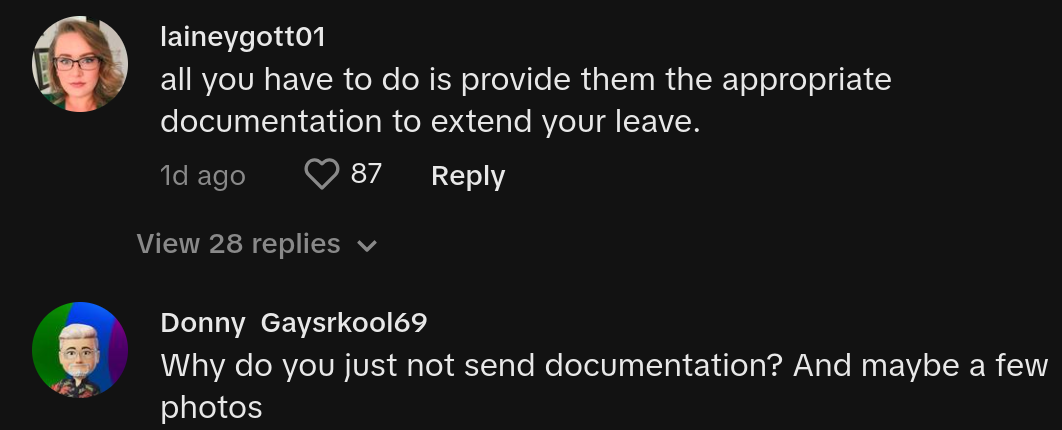 As for the nature of the TikToker's injuries, in the comments section of their video, it would appear that the damage they sustained to their leg did indeed occur while they were on the job: "For those who don't know, I was injured last year at work by a forklift. I lawyered up and have been receiving surgeries since," they wrote.
Article continues below advertisement
So, in short: the employee had their leg wrecked by a forklift while working for a company and now the company doesn't want to continue to pay his salary while they recover from what looks like a grisly injury, citing what they deem to be a failure to take certain bureaucratic steps pertaining to paperwork.
What do you think? Does the TikToker and their legal team have a case? Or would you need to know more information on what happened to them in order to assess the situation?