#RIPYandereDev Is Trending Because Game Developer YandereDev Is Just Super Problematic
#RIPYandereDev is trending because gave developer YandereDev threatened suicide because other games like LoveSick and Watashi No Mono are similar to his own. Now people are bringing up other major issues with his work.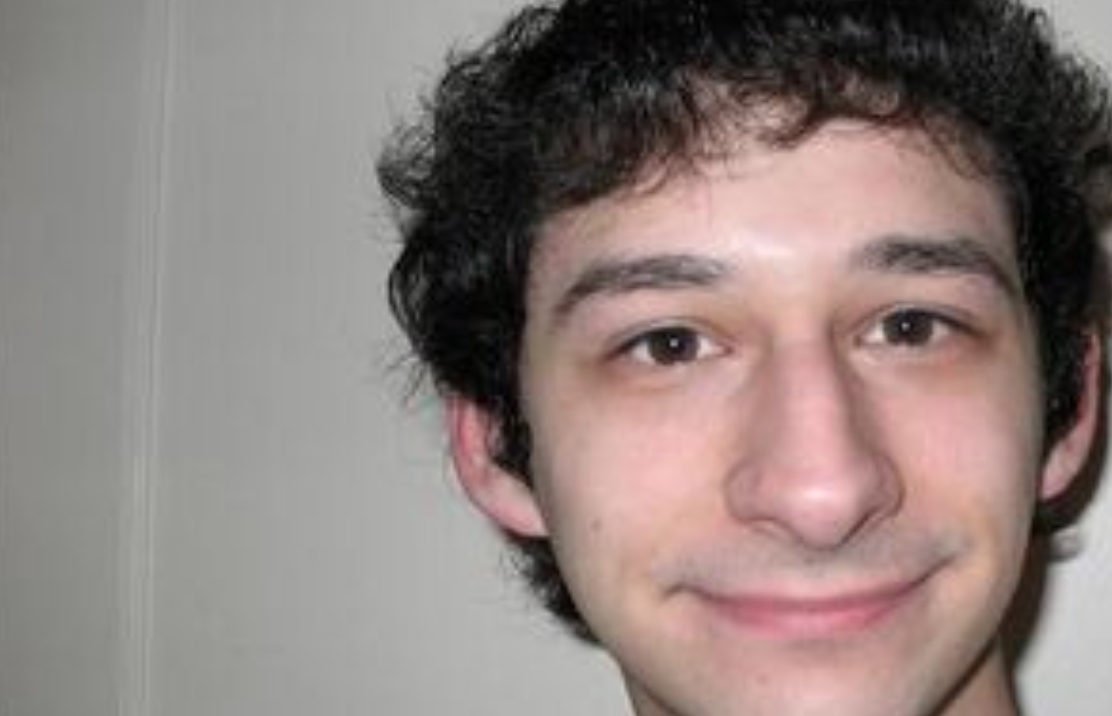 You might have noticed that earlier today, #RIPYandereDev was trending on Twitter. Don't worry — nobody died. But there's definitely drama surrounding the 32-year-old game developer. YandereDev (whose real name is Alex) already has a really controversial reputation. He became known for a game he created which is based on a reality in which you're an underage schoolgirl.
Article continues below advertisement
What's the YandereDev controversy about now?
Aside from the fact that YandereDev created a game, Yandere Simulator, that sexualized minors (and also allowed you to play as characters who murder school children) he also recently seemed to threaten to commit suicide because of comparisons that have been made to his game. A couple other games are almost identical to his and they're apparently a lot more sophisticated (coding-wise). People are criticizing YandereDev for "threatening to commit suicide" over his feelings of insecurity.
Article continues below advertisement
"Don't you see how harmful and damaging this is for me? If the cost of Yandere Simulator was ending a person's life, I'd cancel development," YandereDev wrote.
Article continues below advertisement
One Twitter user defended YandereDev, saying that the coder who made game that looked so similar to YandereDev's is to blame. "Imagine coding a whole game just to make some guy feel like s--t on the internet," he wrote. "I wonder how this could possibly be perceived as harassing behavior."
Article continues below advertisement
However, predominantly, most believed that YandereDev was in the wrong. Another Twitter user pointed out, "I'm usually actively against cancel culture, but good lord, if the guy's ego is too big to let him admit he's been in the wrong then at this point, he's doing it to himself. Threatening suicide is the lowest of the low."
Article continues below advertisement
Many have pointed out that games LoveSick and Watashi No Mono are basically YandereDev "clones," but that they're of a higher caliber in terms of coding. One Twitter user stated, "So let me get this straight: his game has made no progress over years cause he can't code and even what is done runs like ass because spaghetti string code, but any time someone announces something remotely like YanSim he suicide baits to shut it down?"
Article continues below advertisement
Yandere Simulator has already been banned from Twitch. Back in 2016 when this happened, the game developer tweeted the news himself.
Article continues below advertisement
That same year, he posted a lengthy Tumblr post that described a conversation he had with a woman named "N" who threatened to call him out on his behavior. He rationalized creating underage characters by saying it's only "implied" that his characters are sexually active, but nowhere does it explicitly show the characters involved in sexual activities.
He wrote, "On January 22nd, an individual contacted me to share her criticism of Yandere Simulator. She seemed to believe that Yandere Simulator contains depictions of underage characters in 'sexual situations'. There are no 'sexual situations' in Yandere Simulator; there are characters who make vague statements which imply that they are sexually active outside of school, but there are no characters who engage in sexual activity anywhere that the player can see them."
Article continues below advertisement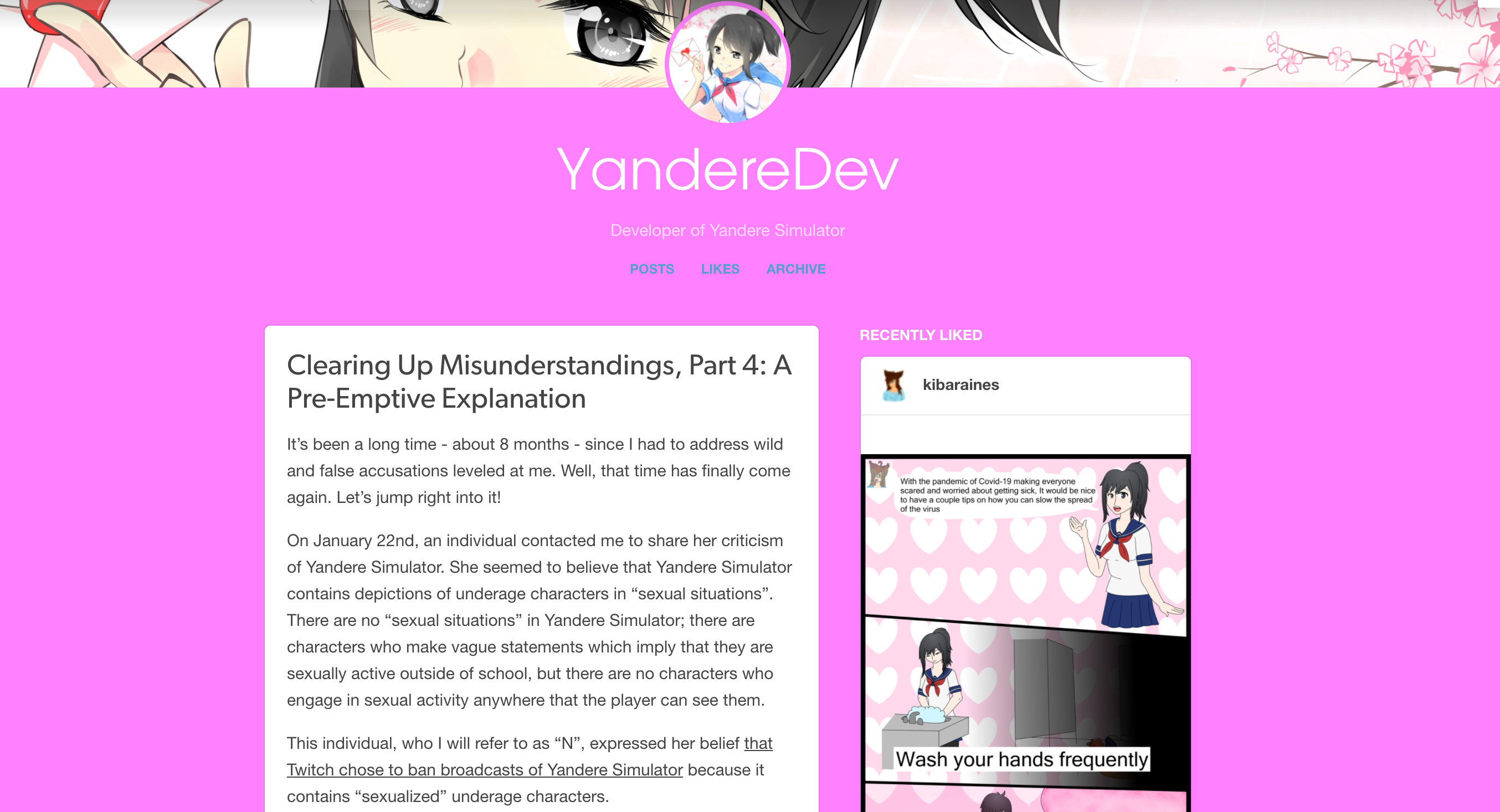 He also claims that he did nothing wrong because the age of consent varies country by country:
"Banning the game because of 'underage' characters in 'sexual situations' would be absurd for two reasons: first of all, there are no sexual situations visible anywhere in the game. Second of all, age of consent is different everywhere in the world. In some countries, it's as high as 20. In other countries, it's as low as 9."
YandereDev has yet to respond to the backlash.
If you need support, The National Sexual Assault Hotline is available 24/7 at 1-800-656-4673. You will be connected with a trained staff member in your area. Or visit RAINN.org to chat online with a support specialist at any time.
If you or someone you know is contemplating suicide, call the National Suicide Prevention Lifeline at 1-800-273-8255.